WELL Reds, what a season that was then.
I'll be honest, I didn't see it coming. This team was always going to be capable of great things, but getting 97 points last year felt like a massive effort that was unlikely to be replicated, and there were no indications that Manchester City were going to fall away.
So of course, Liverpool beat last season by two points and Man City fell away. Football, eh?
No club wanted it more, which has been true for a while, therefore no club had more baggage. There was nowhere else where it seemed less likely the more it was desired.
Then he arrived. The tall and toothy figure from Stuttgart who would cut through all the bullshit and simplify matters. Ignore the baggage, ignore the history, just build a team of winners, and tell them to create their own history.
That is exactly what Jürgen Norbert Klopp has done since arriving on Merseyside in 2015, and has steadily taken a team that finished eighth in his first season to one that lifted the Champions League, Super Cup, Club World Cup and Premier League trophy over their heads in the last 13 months (and it would have been fewer months if not for a certain pandemic).
Not to toot my own horn, but I went out on a limb and decided to write a book about Klopp and Liverpool on the day he arrived. It wasn't just his achievements as a manager in Germany that made me sure chronicling his time at Anfield was necessary, it was who he was as a person.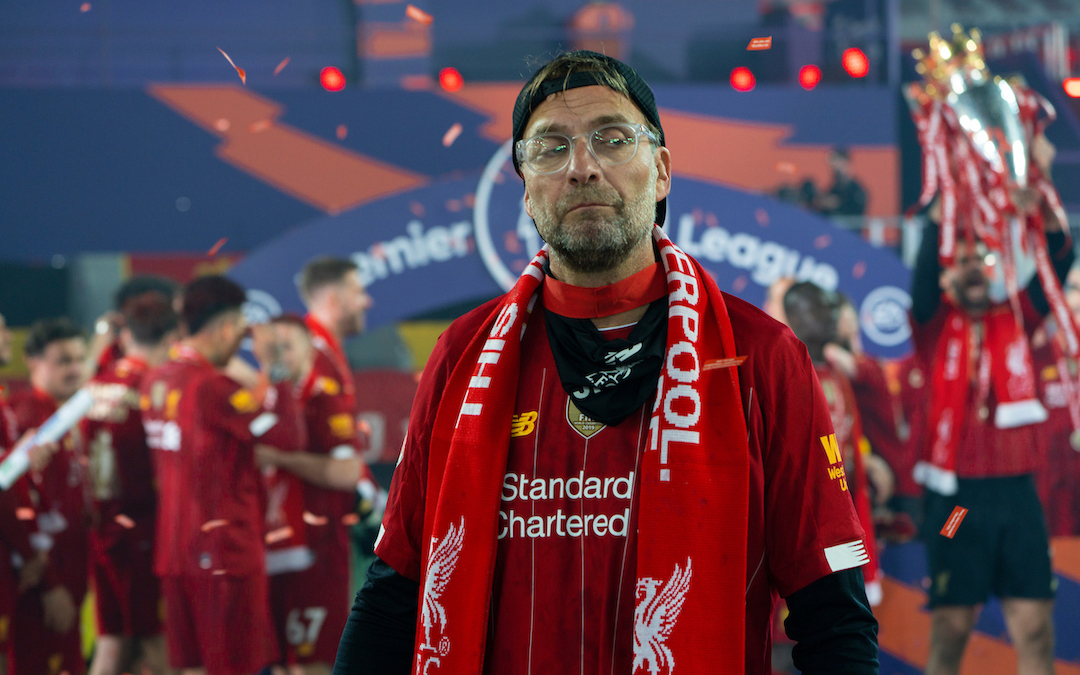 I remember watching the buildup to the 2013 Champions League final at Wembley between Bayern Munich and Borussia Dortmund, and there was a VT on Klopp. By the time it ended, I was doing a Wayne's World style "He will be ours. Oh yes… he will be ours".
I think all of us tried to picture it. Who would be the man to do it? What kind of man would he be? That's perhaps why Brendan Rodgers didn't get the support he should have done at times. Despite coming so close in 2014, to many, he just didn't feel like the type who would end the drought.
Klopp very much felt like that man. Not just someone like him. Him. He was the previously faceless figure who would be exactly what the club needed to finally get back to the summit, and no-one is more relieved than me that it worked out (Not least because it would have been dreadful for book sales, and my ego, if it hadn't).
Klopp has built a team arguably stronger than we have ever seen, but certainly the strongest of modern times, and it has been made up of players from relegated sides, players who were perceived to have failed elsewhere, and even the main stars were moving up a level to play for Liverpool.
The vast improvement in quality and, more pertinently, the culture at Liverpool has guided them to the promised land in this historic season. We all thought it would happen eventually, but not like this. By such a margin, and earlier (in games) than anyone else before.
To win the league is one thing. To do it with 99 points in a season when the third best team in the league could only muster 66 makes it even more astonishing. People say that proves how weak the league is, but surely the fact that none of the other 19 teams were able to string more than a few wins together at a time actually proves how competitive it is.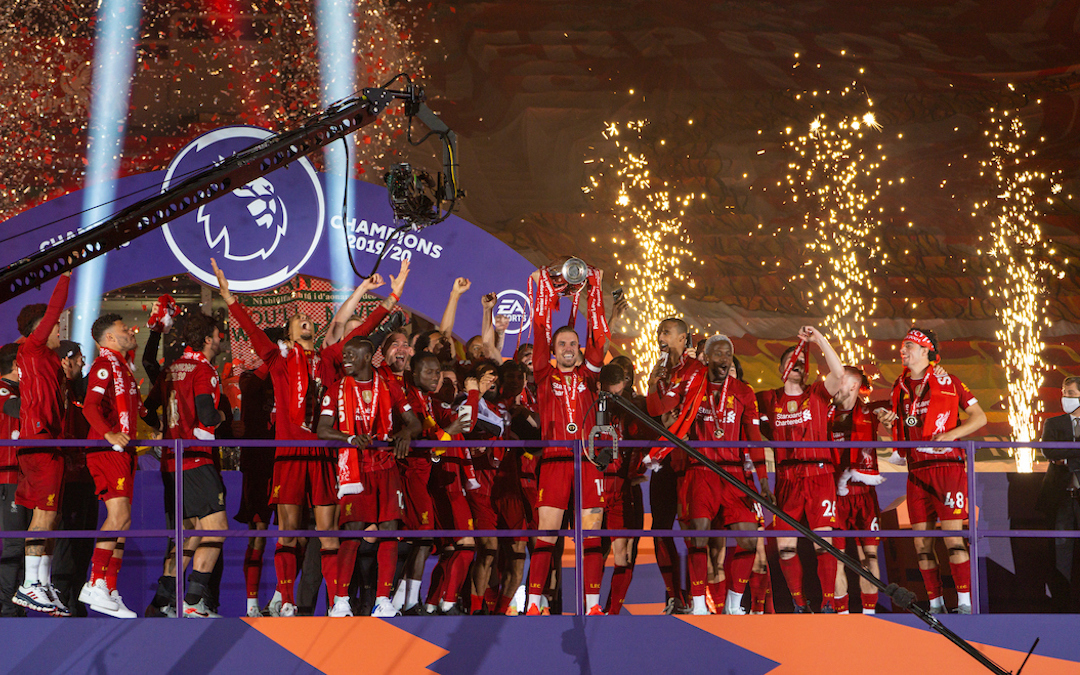 Liverpool were down there themselves in the not too distant past (albeit on more points) but it was interesting to see how much Champions League qualification meant to Manchester United and Chelsea, despite relatively poor point totals for clubs of that size.
To put it in perspective, both ended up closer to Watford in 19th than they were to top spot. United didn't even win half of their games, but ultimately, positions are all that matters (Must… Ignore… Innuendo).
Both are set to try and spend their way upwards in the transfer window, and in Mason Greenwood and Christian Pulisic, each have young players who could well be absolute game changers, but to bridge that cavernous gap to Liverpool any time soon is going to be a big ask.
City will be determined to be more like the team that gobbled up 198 points between 2017 and 2019 rather than the stumbling 2019-20 version, but will also have to be mindful that the 18-point gap to the top would have probably been greater still if The Reds hadn't won the league so early.
Next season will be here before you know it. A two-week break for the players, and then back into pre season. Klopp will be able to work with his whole squad from the off for a change, preparing them for a condensed 2020-21 campaign where they will be looking to add more silverware to the increasing hoard.
Pep Lijnders gave a great interview to Neil Jones at Goal.com referencing the fine margins that have seen such huge improvements, and hinting that the coaching staff have identified even more. Perhaps the scariest thing for the rest of the chasing pack is that this Liverpool team thinks it can get even better.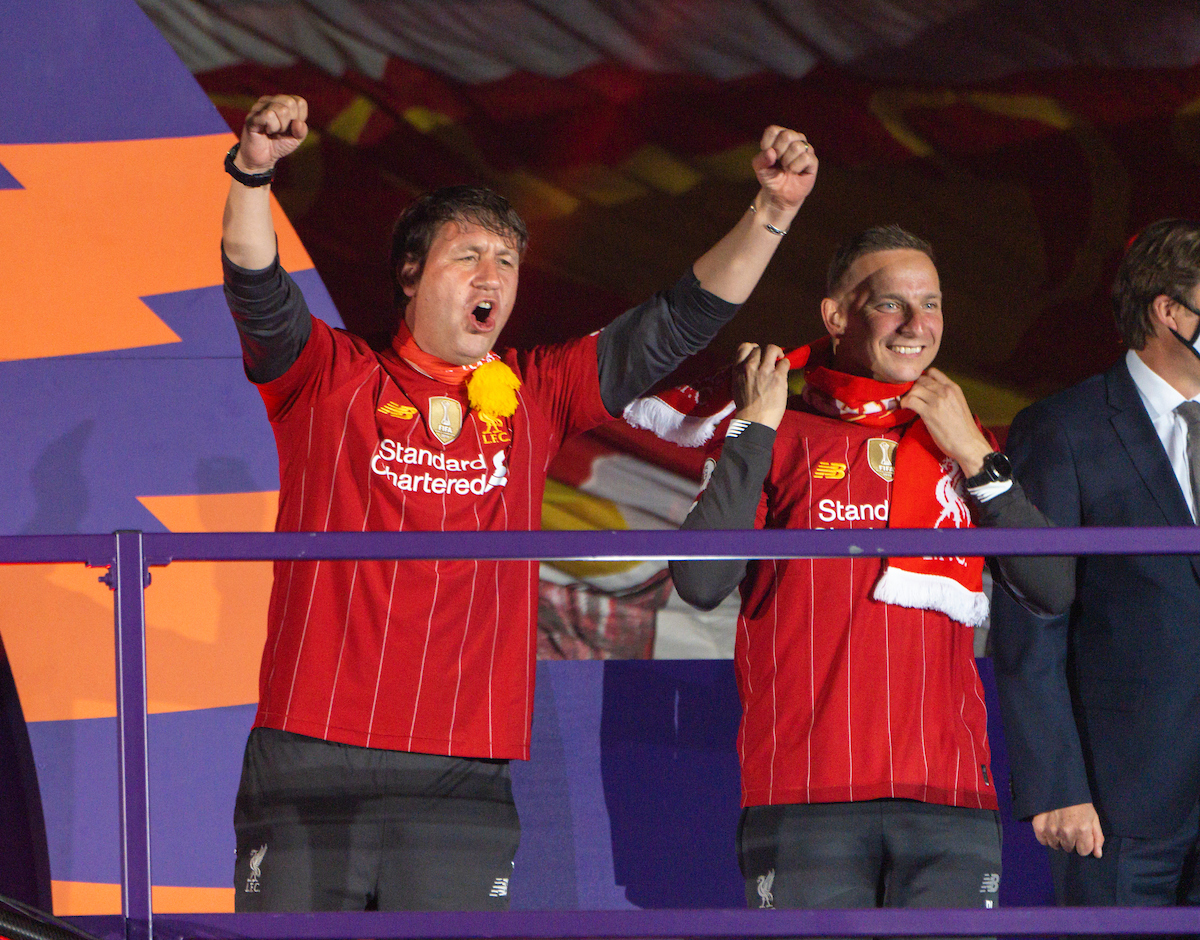 That might not manifest itself in a near three-figure points total next year, but it does mean that should the top of the table become more competitive, the Champions will be well set to keep themselves clear.
Some potential areas of growth are obvious. Naby 'lad' Keita has shown that he might finally be settled enough to become 'Leipzig Naby' next season. Takumi Minamino seems to be slowly improving and growing in confidence, while the increased involvement of Curtis Jones, Neco Williams and possibly Harvey Elliott can add even more quality.
There may well be new arrivals in the transfer window too, if only to add some extra strength on the fringes of the squad. With Dejan Lovren and Adam Lallana off to pastures new, you would imagine at least one needs replacing with proven quality.
This group is set up to go again. They took on this campaign with the confidence of being Champions of Europe and blew the rest away.
Less than seven weeks from now, they'll begin their first campaign as defending Premier League Champions.
You should see them in a crown.
---
"The consistency we've shown over the last few years, the number of points we've accumulated – we've been absolutely relentless.

"A team like this doesn't come around often." 👏

📱 Subscribe here for our exclusive interview with James Milner 👉 https://t.co/TEMh9r97WH pic.twitter.com/RmKncZRUf1

— The Anfield Wrap (@TheAnfieldWrap) July 28, 2020