FOLLOWING Liverpool's 2-0 victory over Manchester United in 1992, an ITV reporter tentatively interviewed Alex Ferguson somewhere in the bowels of Anfield.
Leeds United had done for Sheffield United at Bramall Lane earlier that day and, thanks to goals from Ian Rush and Mark Walters, Man Utd's wait for a League title would be put on hold for a further season.
Ferguson wasn't the ball of rage you'd expect. Missing out on their first title in over a quarter of a century, and at Anfield of all places, you'd expect to see him spitting and raging or at least extending his middle finger to the camera throughout.
This time the interviewer found him in a reflective mood. When asked how he felt he simply said: "You've no idea how hard it is to win this competition."
He had a point. It's hard to believe that that game was played over 28 years ago and harder still to comprehend the truth in that statement.
We would go on to win the FA Cup that season, but there was already a feeling that the God given right we seemed to have as regular champions had been taken away, possibly for good. Arsenal and United now had better, younger sides while we were getting older and slower.
Thirty years. A life sentence in some cases.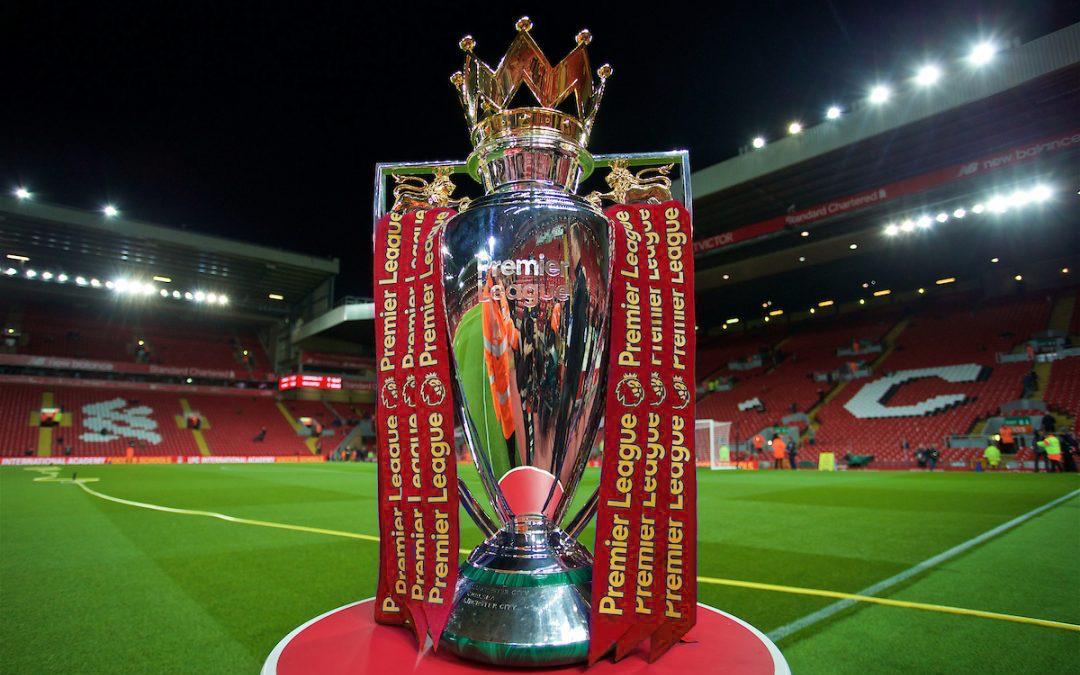 For '30 years' read 'never' to some fans. I'm lucky. I can remember the days of Souness casually lobbing the old league trophy across to his teammates, I was alive to see Emlyn Hughes grinning dementedly as he celebrated yet another title and Kenny winning it at a much different Stamford Bridge in 1986. Not everyone has those memories.
This is the first for many generations of Reds and though the wait was hell, it's probably the greatest since Shankly took us out of the old Second Division to win it.
Thirty years. It's madness. I was 21 the last time we won it and had longer hair by choice rather than the by-product of a global pandemic. Thirty years. To be honest, it did seem a day too long.
This is not to say that it's been a barren spell since that win over QPR in 1990. Since then we've accrued two European Cups, the UEFA cup, three FA Cups, four League Cups and a nice big Club World Cup.
There are many clubs who would love that haul and those European Cups alone make us the envy of all, but this is the one we wanted. The absence of the League has always stuck in our collective craw.
And what a way to do it. I mean, look at the challenge. Man City racked up 198 points in two seasons and Liverpool had to overtake that quality to collect our 19th. That alone should be good enough to be noted by history.
The highest compliment we can pay our lads is that they took the league by 20 points over one of the greatest and most entertaining sides this country has ever seen. That sounds like hyperbole to exaggerate our glory, but it's simply a statement of fact. City have been as glorious as they've been relentless, and Liverpool had to break records all over the place to overtake them.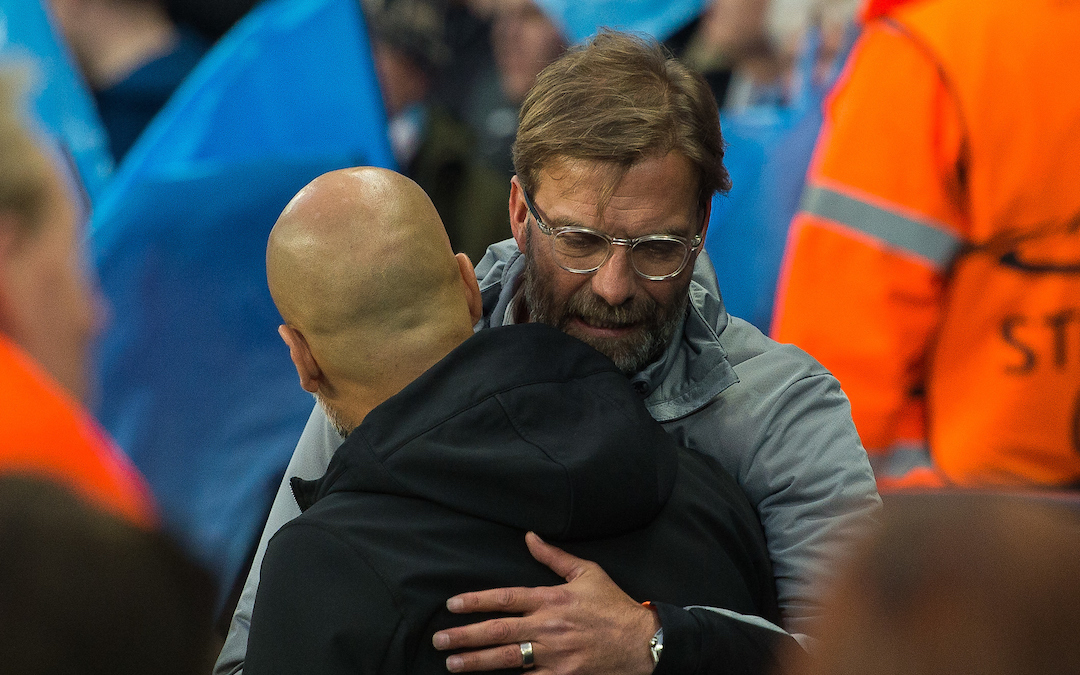 Ordinarily, there's nothing wrong with a draw at Villa Park. There's no shame in a point at Wolves and their collection of speedy giants. In other times, you can look at sharing the spoils at Norwich with a shrug of the shoulders, but Liverpool couldn't do that this season. Not if they had a City team to beat. That City team.
Three late winners would mean six more points on the board and those points were not just desirable, they were vital. City are so good that we dare not take the risk of 'an alright point, I suppose', so the lads turned those draws into wins through a mixture of resolve and ability. They never gave in because they couldn't give in.
And there it is. Number 19. Songs will have to change. Records rewritten.
Thirty years is a long time. We've all lost people over those years and my first thought, once the palpitations had settled, was those who have missed out on this side with its incredible manager. People I'd love to share this time with but never can. I hope they can sense it somehow.
It's silly really. Ultimately, Liverpool FC are just a sports team who have won something, but those are just words without emotion and energy. We're league, European and World Champions. That little pocket of ground near a river in the north west of an island is home to a side, team and club who can do that, and we get to be part of it.
I've often frowned at Barca's claim that they are 'mes que un club' – more than a club. That's just a marketing slogan designed to persuade us that they are somehow worthier than others, but today I saw that 'this means more' hashtag on the news and reconsidered it.
It's been a 30-year struggle and, though other fans can sniff at that suggestion and can quite rightly point to their clubs either going out of business or being ripped off by consortia promising the world and leaving only with carefully press releases removing themselves of blame, it has been a weight around our necks.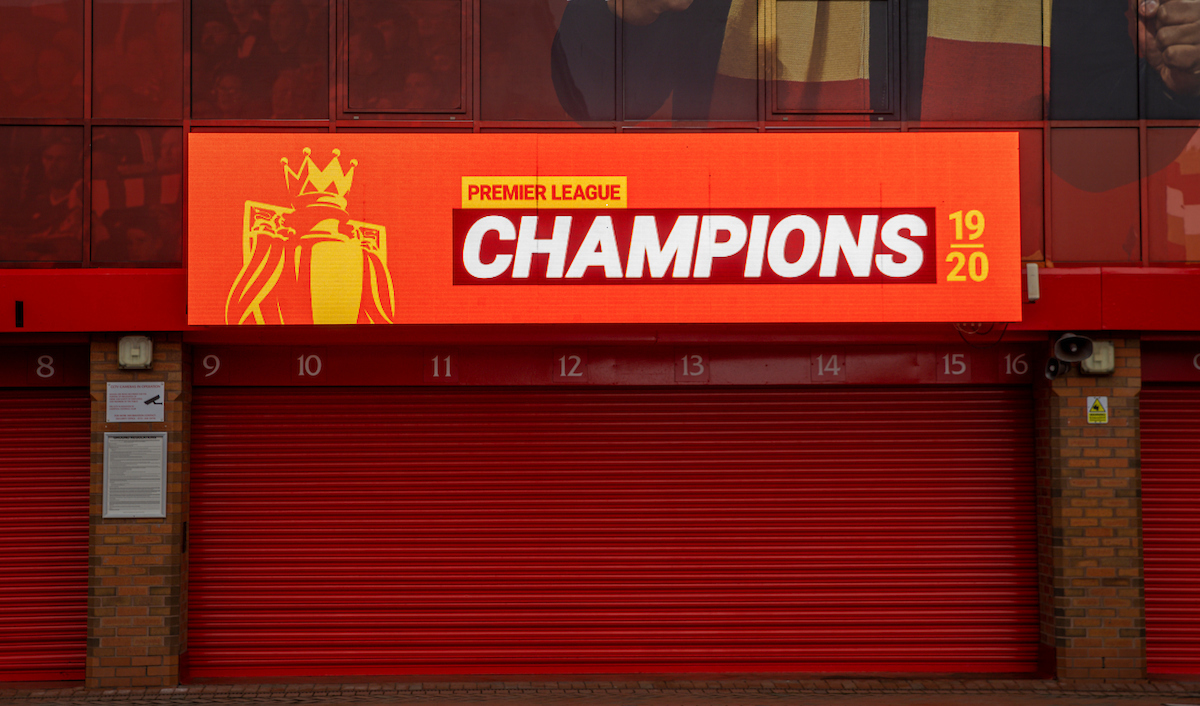 From the impossible job Souness faced to Roy Evans' men, possibly let down by the love of a pint where the other clubs were wising up to a new level of professionalism, to Gerard's cups to Rafa's delight and then fall, to Kenny, to Brendan and now to this wondrous man. We've swam with every emotion going.
Liverpool never finished in the bottom half of the division in all that time, but three or four challenges aside, we've never really been in the title conversation come the final month of the season. Jürgen Klopp changed that.
This is a new age. I'm broadly against the idea of statues and plaques (though I will be in your ear soon about having Ronnie Moran commemorated in some way before too long), but what Klopp has done since his arrival is nothing short of miraculous.
Brendan deserved better than that final drab 1-1 draw with Everton when the entire ground knew he was handing his car park pass in the next morning, but even he could never have dreamt what his replacement could have given us in those short years.
He's one of the greats now. Oh, we'll need more titles and European Cups from him, make no mistake about that, but he has our hearts. We stand unwavering behind him because we know he can deliver.
Thirty years. Made nonsense. Gone. Liverpool are the Premier League champions at last. Personally, it'll take a while to settle in, but I'll love the moment when the realisation finally seeps through my bones and into my marrow.
Liverpool Football Club – League Champions 2019-20. A bloody hard competition to win.
---
Number 19

30 years in the making pic.twitter.com/vYfcjZgz1z

— The Anfield Wrap (@TheAnfieldWrap) June 25, 2020