SO that is that then.
Thirty-eight done. This is how it feels. Liverpool top of the league.
You spend your life looking in the mirror brushing your teeth and thinking about the title. You catch yourself jogging and thinking of what hasn't been. Stare out of train windows wondering how it'd feel to be Champions. How it will feel.
This is just one more of those steps – the first time Liverpool have sat top of the pops when the music stops in 30 years. Soak it all in. Karl Coppack pointed out that Liverpool have dropped 32 points in two seasons. In two seasons! Fifteen this and seventeen last. And won a European Cup while dropping the seventeen.
To put that in context, and not to disparage the achievement of the 1990 side at all, but when we last won it we dropped 35. The level of consistency this Liverpool team has hit and maintained has been phenomenal. They have been a winning machine.
Today was no different. The early goal is soft. Jonjo Shelvey arguably profits from Gini Wijnaldum being too sound, Dwight Gayle from Neco Williams too deep and both ball and finish are good. It isn't accurate to say that Liverpool are unfazed. Until the equaliser Williams is a bit wobbly, Alex Oxlade-Chamberlain can't get into it as you'd like and Newcastle almost have Liverpool at arm's length. But Liverpool are just inevitable and are patient.
Most sides would have looked for Virgil van Dijk after he stayed forward earlier but not The Reds. The cross from Oxlade-Chamberlain is a belter but the header is sumptuous. He heads it the only way he can score it; like Leo Messi's freekick at the Camp Nou against us, it is never where the goalkeeper can save it. We don't use adjectives like "unstoppable" to describe it when the ball falls into the net, but that header truly was.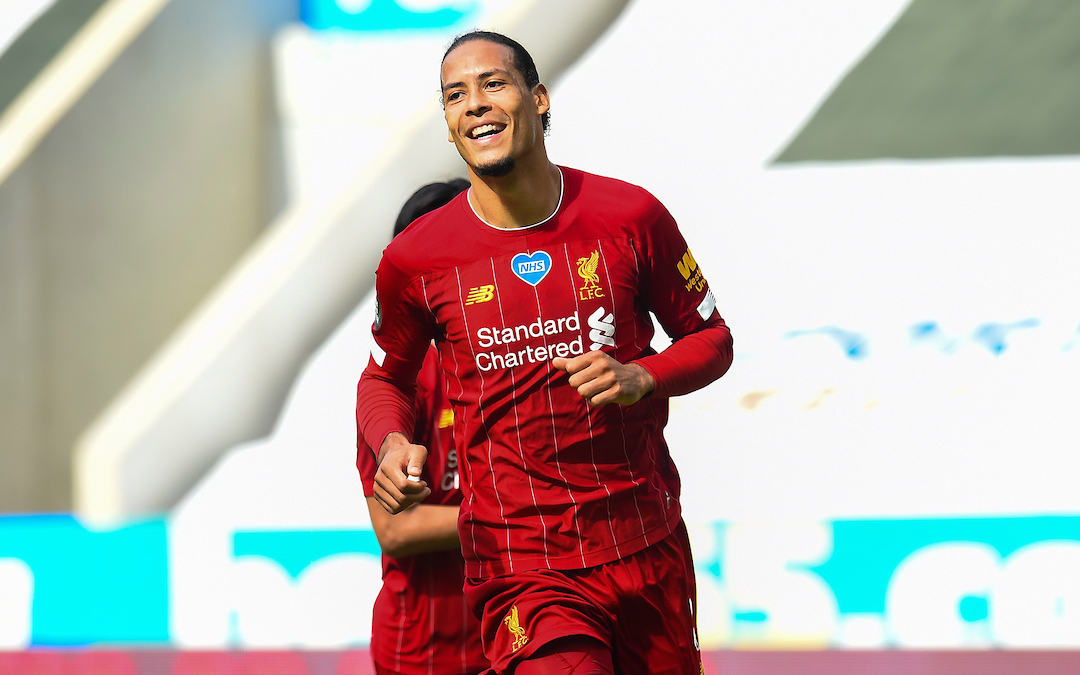 Then it just remains all Liverpool. There isn't an area of the pitch Newcastle are able to control and they play well just to keep Liverpool a little bit at bay while they can. They don't capitulate but they can never breathe.
That's what this Liverpool side do so, so well. When they get on top they smother their opponents to the point the defeat will just be a relief. It's why this side still isn't sufficiently appreciated by the supporters of other clubs. It doesn't entirely make sense until it happens to you. Then you remember.
Divock Origi may well have just scored on his last appearance for Liverpool. It was a neat reminder for us and for opposition coaches what he is capable of. He plays reasonably well for the 60 minutes he is on but dwells on it a little at times. The finish is excellent.
If he does go then he has had the Liverpool career of dreams – we've seen him be too good to be called a cult hero. We've seen him not quite be good enough to be in the company of the absolute wizards who came on as he departed. He is uncategorisable as both a footballer and a Liverpool player. It was a pleasure to live through the age of Origi.
Joe Gomez didn't put a foot wrong until he almost literally did but Virgil van Dijk was on hand. It was a brilliant performance from Gomez. Imagine he played for anyone but us. Everyone would be killing themselves to tell you he was better than van Dijk
James Milner loved the work and showed his quality. All three of the centre midfielders were technically excellent and so proficient at winning the ball back. Milner was a pleasure to watch; in the centre circle on around 80 the ball was fought for and it was he who authoritatively directed it yet again into Liverpool's control. He's been missed.
The front three had an absolute riot. Mo Salah was everywhere, Roberto Firmino played like he was on the beach in the best possible way, Sadio Mane grabbed the goal with a minimum of fuss. They tormented Newcastle's defence who must have wanted any peace going towards the end of the game.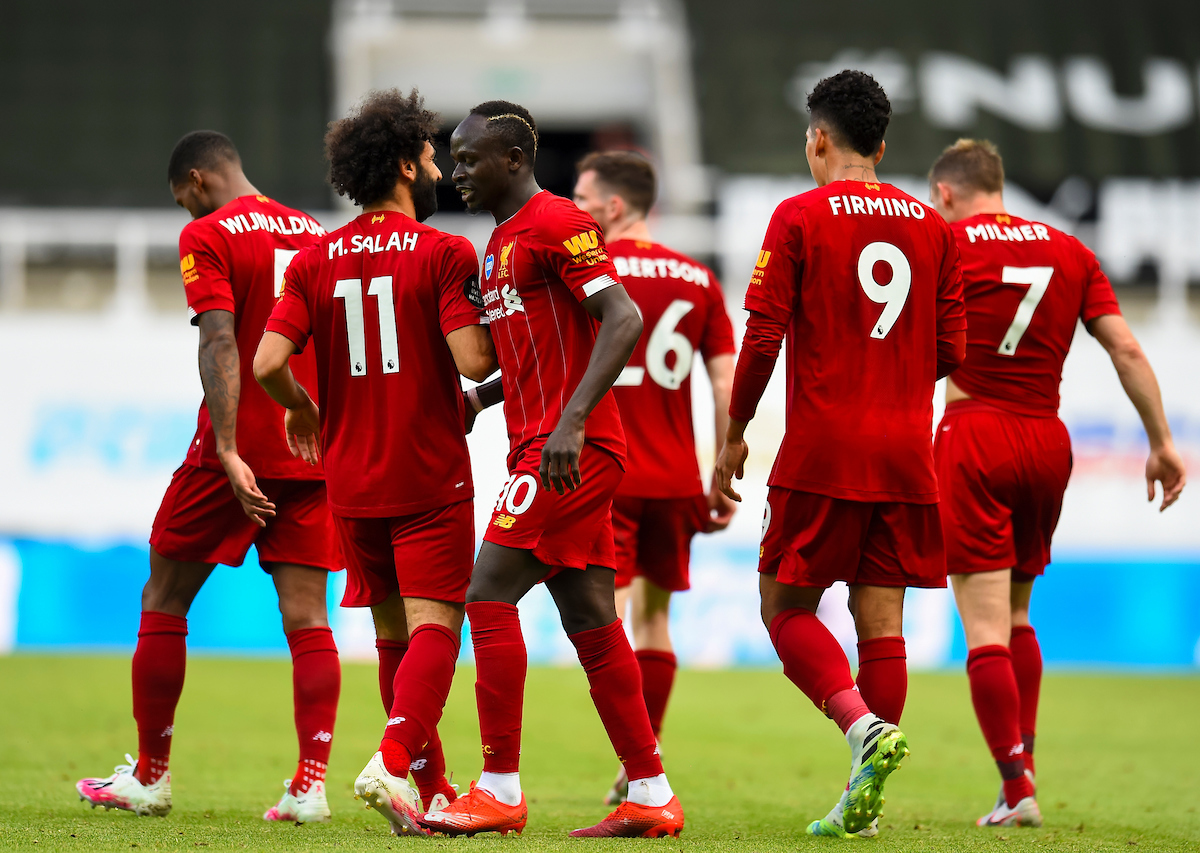 It's hard to think about how to stop this; what ends this now it has ended, now all the hurdles have been overcome. Thirty-eight down, none to go. No peppy words needed for next season because it was our year, a Liverpool year full of adventures. We ran wild through the night.
It isn't as though there won't be more words tomorrow; an email to you all, a final Red Letters, all the shows.
But here, in this form, this is it for 2019-20. The year they won the league by blasting it into space. We'll never truly say goodbye to it. There will always be a part of you that lives here now, a part of you which has this woven into you, changed your DNA, part of this which always makes you feel.
We'll see each other and we'll know; you'll have a certain glint in your eye and me in mine, running wild through the night we were and we'll know and we'll remember and we'll be back here.
Look at the table. It was everything that we could ever need. Liverpool champions. 2019/20.
I don't ever want to say goodbye.
---
Nice one, 2019-20 ❤️ pic.twitter.com/sGGM3P2KLM

— The Anfield Wrap (@TheAnfieldWrap) July 26, 2020