NORWICH was hot. Roasting hot.
Anfield feels different when it's warm. Don't be fooled by the televisual sight of the ground basking in glorious sunshine. A lot of the time it's cold or at least 'coat weather', but when you can put shorts on and leave your forearms bare it makes a real difference.
That may sound trivial, but late summer jacket selection is one of the trickier decisions on matchday. Trust me, September is a nightmare. It's hot but it can get colder. What do you do? Commit to skin on show or bake for the first 70 minutes of the game and smile smugly at the shivering fools around you? It's a bloody nightmare.
This wasn't an issue with Norwich at home. Norwich was hot. Sweat patch hot.
It's hard to think that that game was 11 months ago and that we've only just closed the 38 games off at the weekend. The Reds managing to win the league faster than anyone else but also doing it at the latest date. It's been that sort of year.
Of course, everyone was in a good mood. This was to be the first appearance for the newly crowned European Champions and the opening day of the new campaign.
I've been asking my mates recently about when and where did they realise that we were in with a shout for the league. We can all say it was never in doubt from the first game, but something happened at the Norwich game which fired the odd synapse inside me.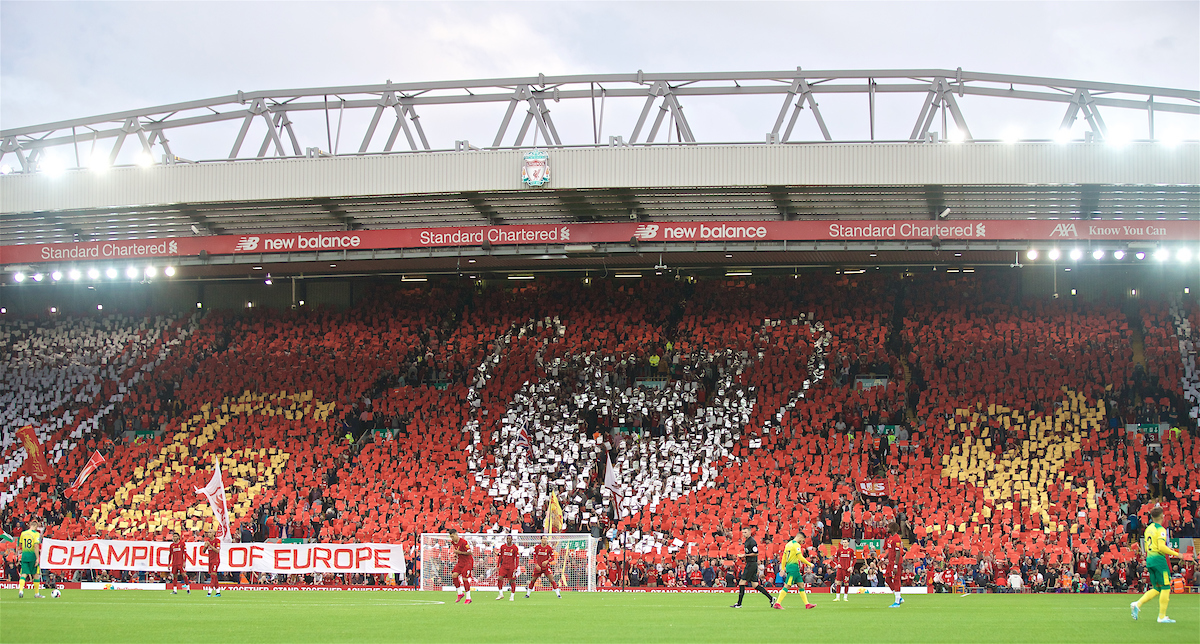 With the European Champions 3-0 up and cruising, Alisson Becker slipped while taking a routine goal kick and couldn't continue.
With Mignolet gone and only a lad on the bench who'd been training in his local park, we'd be excused for biting our lips and muttering dark thoughts. Despite that scoreline, Norwich were no pushovers. The result wasn't in any serious doubt, but we didn't want to let them back in.
So, what do you do? Well, you applaud your main keeper off and then support your new lad (and new signing) and hope he's alright. That's what the textbook said.
But Anfield didn't just cheer him on. Anfield bayed him on. The place went nuts. It was like Fowler and Kenny were coming on for a bit.
It bore the tone of a pisstake such was the overenthusiasm, but Adrian loved it. His grin couldn't have been wider. I doubt he'd ever had a reception like that in his life and now it was from the fans of the European Champions – fans who had just seen one of their greatest keepers go off just 39 minutes into the new season.
That was the attitude. It was fun. A laugh. Anfield was in no mood to suck a thoughtful tooth at the loss of Alisson and ponder the cruelty of his long-term injury. It was jubilant in a 'OK, that's fine, bring it on' type way.
And we haven't always done that. We've taken injuries badly, poor decisions with a grunted 'Christ, here we go' but not that night. Not that season.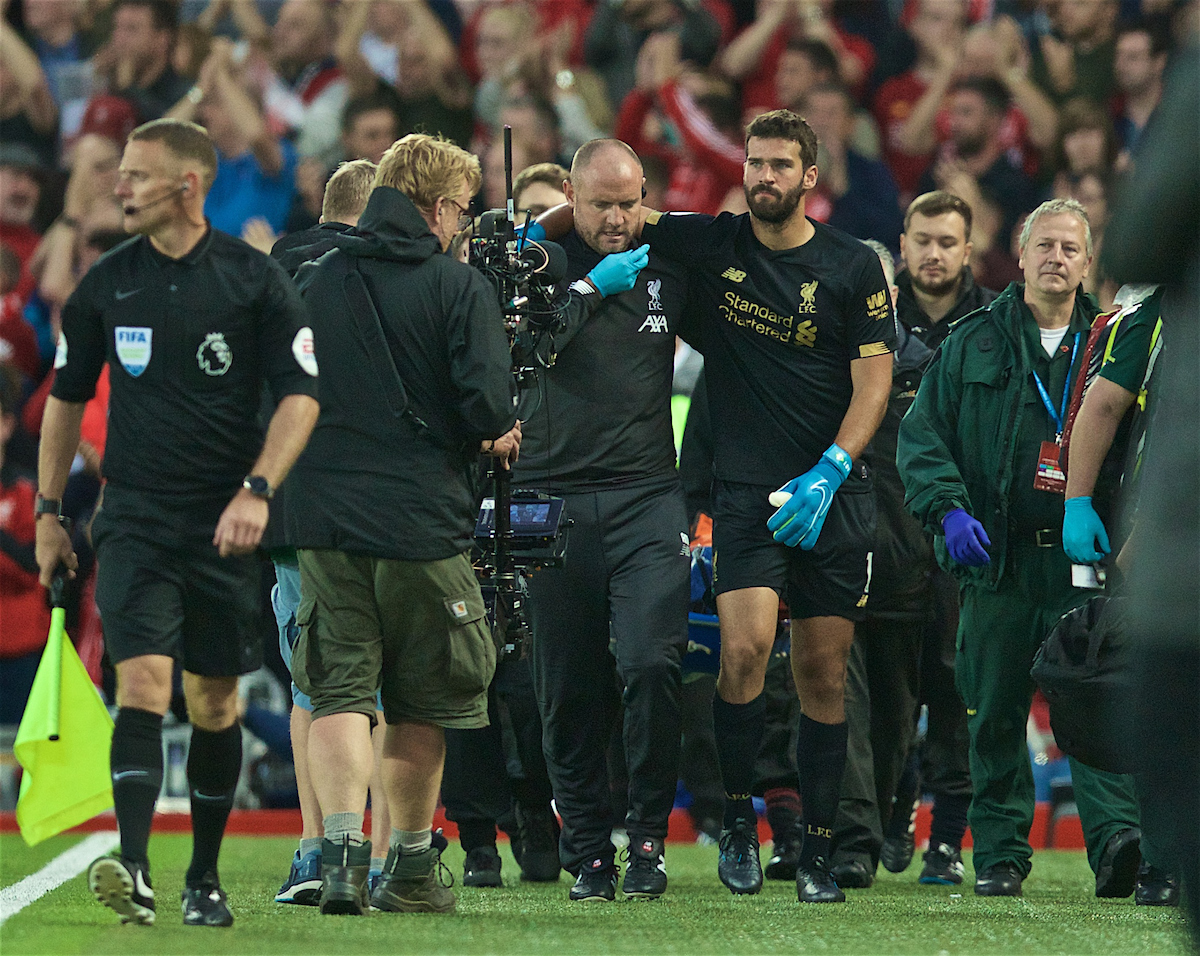 I'm not saying that the league was done and dusted from that moment, more that the buy in was there. We had trust and when the players, coaches and fans are entwined – and that hasn't always been the case – it can move mountains. It can win leagues.
The 2019-20 season will always be when everything and everyone came together.
The highlight of the season for me will always be Leicester and Trent's goal. No, not just the goal. The celebration. The togetherness we felt after he ran to the corner flag and smiled with his arms crossed in front of him like a narked dinner lady. He wasn't just celebrating his goal. He – we – were staring down the division and asking what it had.
'Second in the League, yeah? Golden Boot winner-in-waiting playing for you? We're too tired to play after Qatar? Nah, I don't think so. That's your fourth.'
It was also a fun celebration. This has been a fun season. A year for leaving the ground singing. A season where we doubled the points tally of nearly half the table. A year for beating everyone.
There was talk about us falling away one the disappointment of 97 points kicked in. To come so far and have nothing to show for it was tough to take, but it did the opposite. It galvanised us.
There will be content from The Anfield Wrap about favourite moments and key incidents which shaped one of the greatest seasons in our history, but that substitution will always be my first.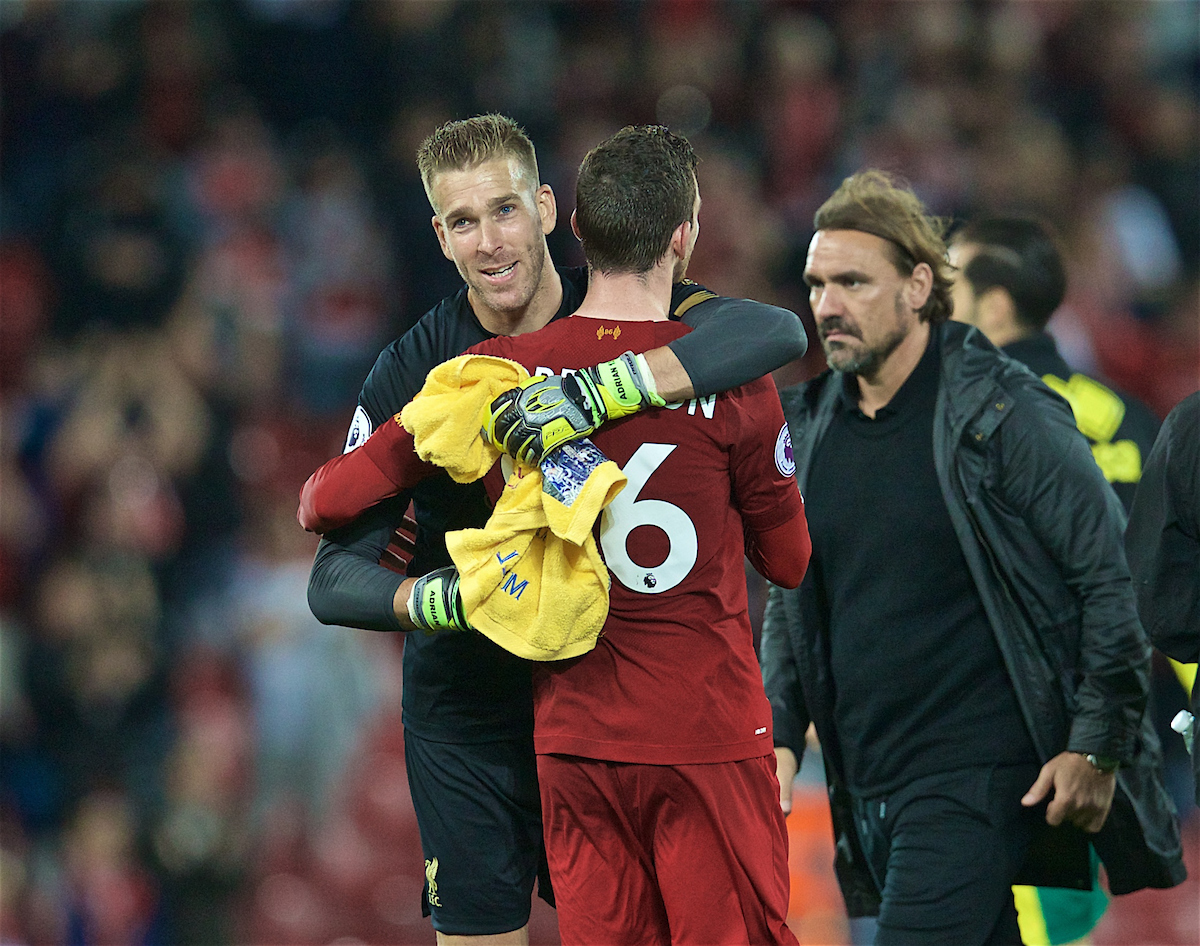 You can add the Trent goal to that but also the final minutes of Villa, Norwich and Wolves away and Lallana's goals at Old Trafford which we celebrated like it was six points. Sure, it was disappointing to drop points for the first time that season, but it would have far worse to lose there.
More than anything though, this will always be the season when Liverpool rejected the concept of draws. A draw was a defeat and where once we might have accepted a share of the spoils while there was still time on the clock, this side became relentless to the point of obsession about a winning goal.
That's all I've ever wanted from this club. That ruthlessness matched with ambition, skin and a smile. It's all I've wanted from the crowd too. Not a tittylip after we go a goal down.
Things are going to be tougher next season, but for the next few weeks we can applaud and laugh at what these lads have just given us. This was a season for smiling and refusing to be pulled away from a central plan of league dominance, even losing your frankly stupendous goalkeeper so early.
And there were a few occasions when you didn't need a coat at Anfield.
Enjoy your break. Pre season starts in 10 minutes.
---
"Now you're gonna believe us, we're gonna win the League." 🎶

How the League was won – through the eyes of The Anfield Wrap

🎥 Now available for FREE on our YouTube channel 👉 https://t.co/JHQLB1Ox52 pic.twitter.com/fubX4LD7Wx

— The Anfield Wrap (@TheAnfieldWrap) July 29, 2020