NO Premier League goals at Anfield.
A stat in isolation that could be used as a stick to be Roberto Firmino with. Those who understand the true strings in Jürgen Klopp's system, though, know it's nothing of the sort.
The Brazilian's job resonates far beyond merely putting the ball in the back of the net. There's a reason there's no signs of an inquest at Melwood.
Looking at Firmino's goalscoring alone fails to comprehend what his game is all about; a selfless, in-game intelligence and creativity combined with the panache to produce the impossible.
Just as Trent Alexander-Arnold and Andy Robertson are the fulcrums of the system at full back, evolving into two of the most creative players in the Premier League, the Brazil international has redefined the archetypal image of what a number nine does. He is always at the centre of the system, the team's instigator.
Liverpool have surged to their 19th league title in record time because of a combination of guile, creativity and nous to get the job done.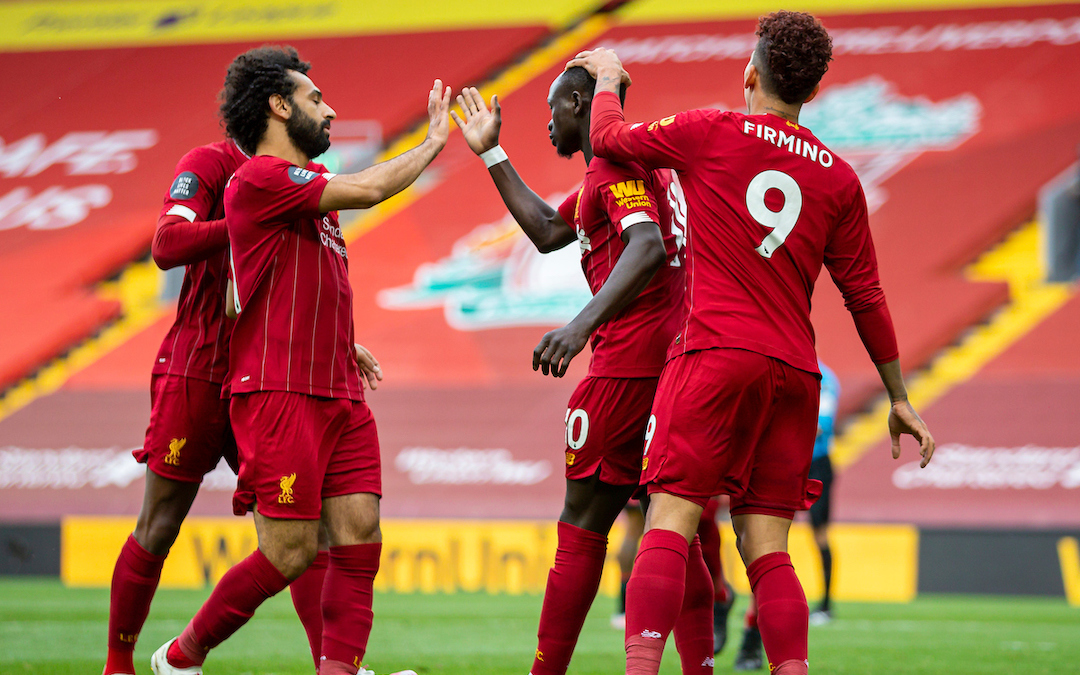 Few players encapsulate those qualities more so than our number nine. When Liverpool are at their best, it's usually as a result of Bobby.
Of the front three, he is the one The Reds visibly can't do without. That is not to play down the incredible roles of both Mohamed Salah and Sadio Mane in the last three years, but an emphasis of Firmino's role as gatekeeper. Indeed, the duo's end product has improved in no small part due to his presence as the glue holding the frontline together.
Possessing a great football brain, the 28-year-old's ability to manipulate the space, dropping into midfield and simultaneously dragging defenders out of position, has enabled both to cut in from the flanks, a platform they've used to full effect in their individual challenges for the Golden Boot this season.
While Bobby's own tally of 77 goals in 241 appearances for the club is not representative of a deadeye striker, he has broken double figures each year he's been at Liverpool and popped up with crucial goals in the midst of a historic campaign.
It is his tally of 59 assists that underline the real story; the story of a man whose touch is on point, movement perfectly executed, weight of pass acutely accurate and ability to see the bigger picture and pick any type of lock as good as they come.
The development of an almost telepathic relationship within the side, and the interchanging of positions as a result, all stems from Firmino.
It's ingrained as Liverpool's USP; an attacking system comprising constantly moving parts, whose unpredictability makes for an opposition's worst nightmare.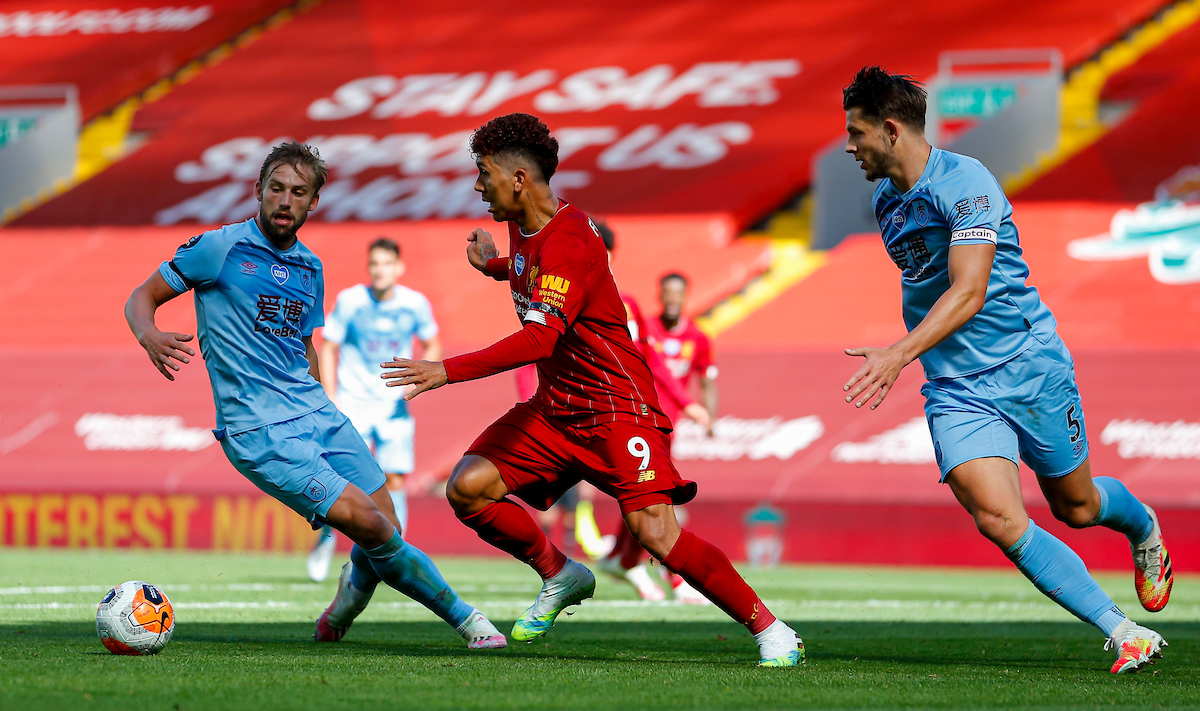 Labelled a machine by some, such is his freneticism and voracious work rate, Firmino also lays at the heart of Liverpool's quick transitions in and out of possession.
The 28-year-old makes his teammates play better. He never tires in his quest to regain possession. His performance level rarely dips.
He is Brazil's latest samba star; an infusion of creativity and flair synonymous with a stellar footballing country, slaloming with the ball at his feet, dazzling opposition and operating with outrageous accuracy.
A European Champion, World Champion and Premier League Champion.
Firmino's undeniable importance to this side means there will be no internal inquest over his haul at Anfield this season. If he plays well, Liverpool do too.
He is the beating heart of Klopp's system; the German's master of them all.
---
"It's easy to laugh at Arsenal, but Arteta will want to make a statement tonight.

"We can't take them lightly."

📱 Subscribe here for all of our buildup and reaction to Liverpool's trip to the Emirates 👉 https://t.co/XZAK9veWt7 pic.twitter.com/92L27eZzq8

— The Anfield Wrap (@TheAnfieldWrap) July 15, 2020