THERE have already been a lot of 'we should have been there' moments.
The first game back, the Merseyside Derby. Goodison might be my favourite game of the year. No better place to turn up and crow about being the best in the land. Their bitterness really works so much better in person.
The first home game back, Crystal Palace. Imagine being lucky enough to watch that performance in the flesh. Seeing those goals, the relentless attacks, the swarm of red all over The Eagles. If they could do that with no fans, imagine what they would have done with us roaring them on. Screaming for more.
Going to City as champions and the guard of honour (even if not what happened next). Welcoming the champions back to Anfield on Sunday. Just thinking about what Sunday would be like makes the hairs on the back of my neck stand up.
The Kop singing "bring on the champions" as the teams are led out. The players wanting to put on a show in front of the supporters who had waited 30 years to sing that song. A team that plays the Liverpool way and wins the Championship in… June. Villa? They would have been lambs to the slaughter.
It's enough to make you slightly sad. But it is important to remember that 'we should have been there' moments are much more preferable to 'I'd rather be anywhere else' moments, of which there have been plenty over the last 30 years.
Watching the rubbish that Souness bought, players who lacked professionalism and talent. April's under Evans where outside title hopes, turned into scrapping for fourth again. The last year of Houllier. The last year of Benitez. When it all went wrong for Kenny. When it never went right for Hodgson. Stoke City 6 Liverpool 1. Liverpool 0 West Ham 3.
In an age where you can't get tickets for love nor money, it is hard to imagine that in the last and darkest days of most of the above managers, games stopped selling out. The casual fan chose to keep their money in their pocket. Some who had tickets decided to stay at home, or in the pub.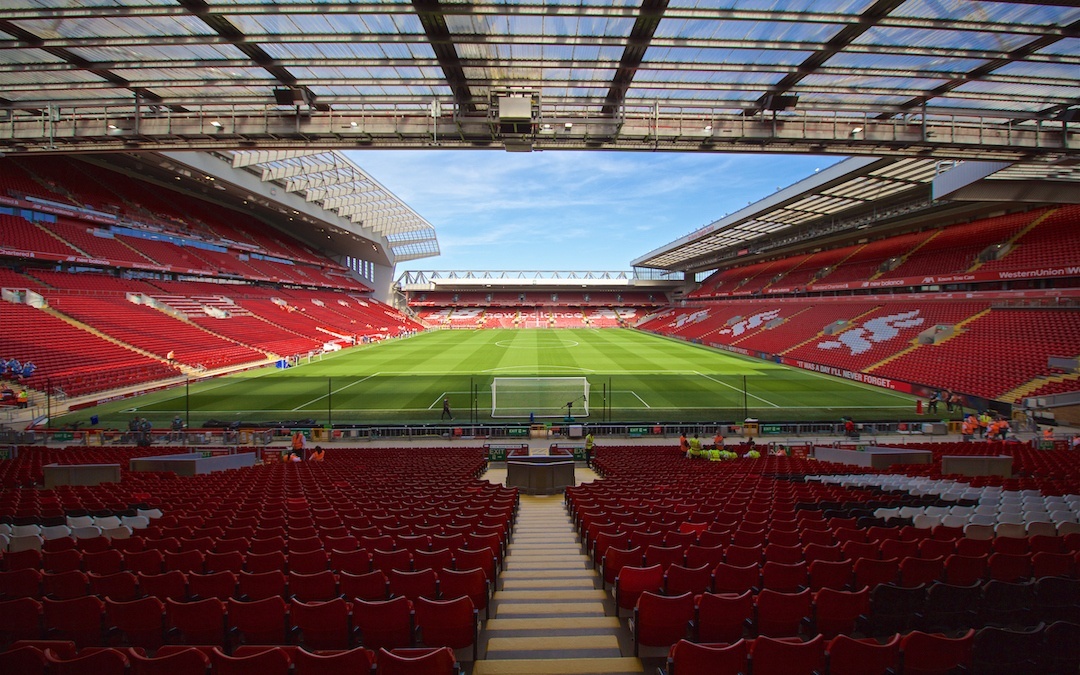 And of those who did go, many were mentally somewhere else. Anywhere else. Season ticket holders there more out of duty than enjoyment. Singing for entertainment rather than any hope to inspire. Seeing your mates, not that shite on the pitch.
Fear of missing out is horrible. God, I am the worst for it. But it is much better than knowing you are not. Wonderful ends to seasons you can't watch in person are much better than woeful ends to the season you can. Give me Palace at home in 2020 on the TV over Palace at home in 2015 in the ground any day. Either of them. We lost them both.
Liverpool go into their sixth last game of the Premier League season with effectively nothing to play for, but pride and records, in the complete opposite way we went into so many sixth last games of the season in past years with effectively nothing to play for. Now it's because the glory is completed. The title won. Liverpool are top for definite and the rest can sort themselves out and let us know. None of our business, really.
So Liverpool can go strong as possible on Sunday or can play some younger players. They can stick to the tried and tested formula and formations, or try something new. They can play Mo Salah up front and John Achterberg in goal. They can win, they can lose. We all hope they win. Because watching your team win is the best feeling. But we don't need them to. Not this time. Not for a while.
I'd love to be there Sunday. I'll be cheering them on doing HotMic with Neil instead. Shouting PRESS and TURN and all my other pearls of wisdom into your ear rather than the people I sit by at Anfield who have had the joys of it for years. They'll be at their own house. Doing their own partners heads in, maybe.
It's rubbish but it's brilliant. I'm not allowed to see the greatest team I've ever seen. Sound. I'll take it.
I've done the opposite and it's much worse.
Predicted 11: Alisson; Trent, Gomez, Van Dijk, Robertson; Henderson, Fabinho, Keita; Salah, Firmino, Mane
---