THE guard of honour, the smiles of relaxation before any game and the golden C on top spot regardless of what happens over the 90 minutes.
It should feel joyous – a gloat fest to make even the most unbearable of unbearables, well, unbearable. And yet here we are, with many now wishing we could call time. That anything post Willian's penalty against Manchester City gets met by Will Smith and his Men In Black laser-flash-pen thing.
Will has most definitely got his own shit going on at the minute, unfortunately.
What to write has in many ways been written. Does it matter? Should it matter? Will it matter? We don't know, just like we don't when thoughts drift to Manchester City and Pep Guardiola's clear assault mission for 2020-21.
Last night we got to see Liverpool's two pillars of consistency rock in Virgil van Dijk and Alisson Becker. At the other end, they faced another low block and for three-quarters of the match failed to break it down. Mohamed Salah alone has had 18 attempts on goal in the last three games.
Everything seems to matter and simultaneously not at the minute. Liverpool being crowned Champions is arguably the most realistic thing to happen in the game since it restarted. It was the semblance of pre-COVID existence you could hold onto and set your watch by. Everything since that corroboration took place feels understandably unorthodox.
Maybe that is where our particular energies should be focussed, if you even bother to do so. At some point the football planets will realign. We will forget that two of the most consistent footballers in Liverpool's history made a mad mistake at the Emirates and Bobby will score goals on the regular at Anfield again. And then Wednesday.
Liverpool will finally lift the Premier League trophy against Chelsea next week. So therefore, the only thing to ponder in relation to this side is the future of the game itself, and how that eventually impacts them (if it does).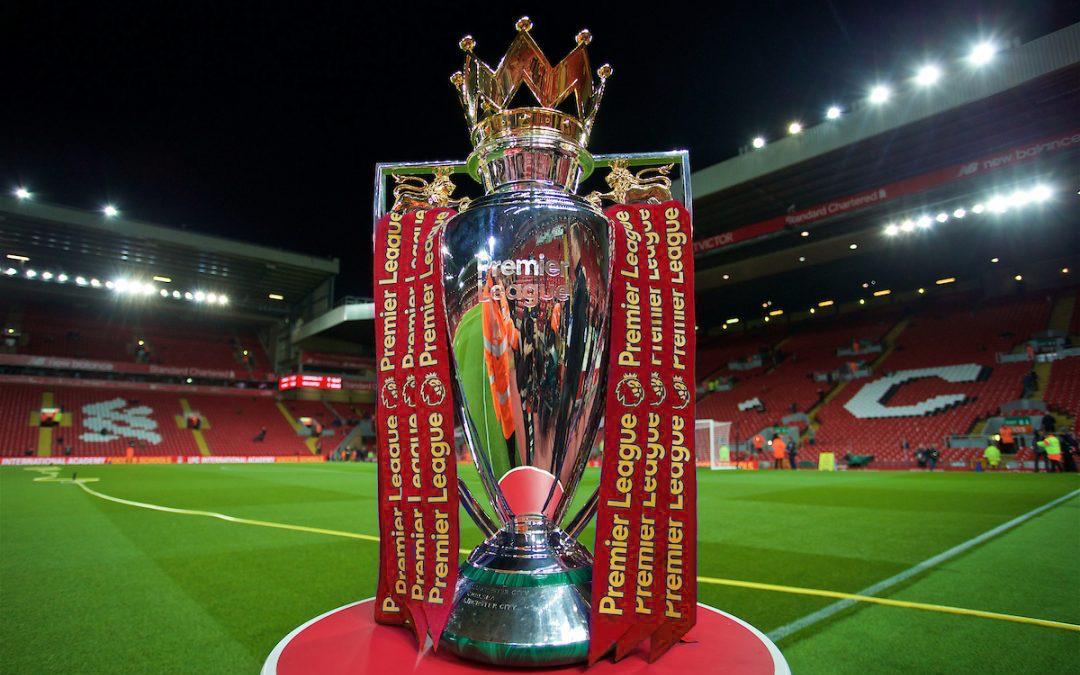 Liverpool need the water break to go and fast. It could do without the five substitutions rule. This team thrives on the ball being in play and both the breaks damage its rhythm and concentration.
For the very same reason, they need crowds back when it's safe to have them. Liverpool need intensity like no other team in the world, it's in their bio under Jürgen Klopp. Not much has been made about the lack of a driver such as the crowd, but it's certainly a factor.
They rightly miss the force and will of Anfield, as well as the hostility shown on the road. Both have led to seeing them at their relentless best and it's clearly felt more than others with Klopp's team now they don't have it.
Given that so much is out of kilter in this current climate, there is every right for those looking forward to seeing that trophy in our hands next week. For many, it has become a lifetime endeavour in which loved ones have been lost and won't get the moment with them.
It's catharsis unparalleled, it's joy in a time of severe worry and it's vindication for the team we've watched since August 2018, not since June 2020. Oddly, it constitutes normality more than most things right now.
Everything else can rightly wait while this team and club are given time to enjoy current triumphs. If not, then what's the point in winning at all?
For the sake of a few shite results, when that gloriously burdensome trophy is already, finally won, I think we can all be forgiven for shrugging our shoulders and saying one simple word…
Wednesday.
---
"There's a big gold C next to Liverpool's name.

"That's what we all need to remember." 🏆

📱 Subscribe here and watch last night's 'Post-Match Pint' in full 👉 https://t.co/XZAK9uXl4x pic.twitter.com/14FpfK8gd9

— The Anfield Wrap (@TheAnfieldWrap) July 16, 2020