THERE'S a line in the film Shadowlands which has always stuck with me.
The film concerns the friendship between the writer C.S Lewis and the American poet Joy Davidman Grisham.
While Lewis (played by Anthony Hopkins) is the model of repressed and proper Oxford academia, Grisham (Debra Winger) is lively and vivacious. They enter a marriage of convenience in order to maintain her citizenship. However, when she learns that she has cancer, they grow closer.
In one scene they take shelter in the countryside during a storm. Lewis asks her to enjoy the beauty of the surroundings rather than discuss what is to come. She disagrees and tells him that it makes it real. She chastises him for allowing the inevitability of her death to colour what should be a happy time. She tells him: "The pain then is part of the happiness now. That's the deal."
God, I love that film.
OK, it's not exactly comparable to what's happened at Liverpool, but the last 30 league-less years has made the past few weeks the sweeter, though it didn't feel like it at the time. We may not have sunk as low as many (poor Wigan) but we've had to endure Hodgson, near bankruptcy and the implosion of dream after dream as the elusive title always found a home away from Anfield. The pain of then.
It would have been worth it had we known July 2020 was coming. Well, it was definitely worth it, but we have the advantage of hindsight now.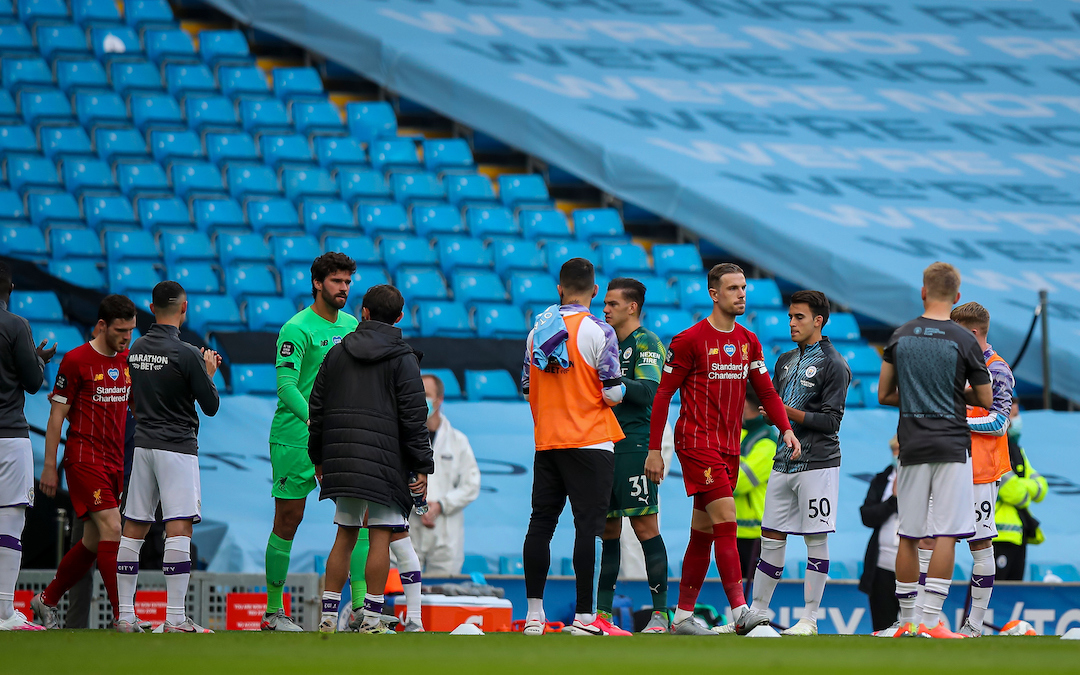 There have been so many changes since the last league, but anyone walking away from Anfield that day in 1990 with an 18th title in the bag would not have been totally surprised by what lay ahead. We knew an ill-wind was coming.
Murdoch had long since cocked an eyebrow to football's enormous financial potential and many clubs were prepared for it better than Liverpool. The culture of 3pm kick offs and complete football for match-goers only was all about to change.
We already had Sunday kick offs before Sky got involved bringing pre-match cheerleaders onto winter pitches and their cruel decision to foist Richard Keys onto an unsuspecting public.
That world moved without Liverpool. We were either unprepared or simply stubborn. Ten years earlier we may have signed a Shearer or Cantona and preserved our dominance, but the playing field was suddenly level and other clubs began to snap up the better players.
The new bloods saw Liverpool as King Kong atop of the Empire State building. We fell first and then flattered to deceive when it came to climbing the building again. A cup here, a league run there but nothing of note in May when it mattered. Just another club now.
Well, that's not quite true. We still had the name even if the title eluded us. Manchester United v Liverpool was still the game of the season, but we were seldom expected to beat them. The torch had been passed down the M62.
Saying that, we hardly beat them when we were winning everything, but we'd lose or draw from a much loftier position. By the time they started winning leagues, we were too shocked to reply.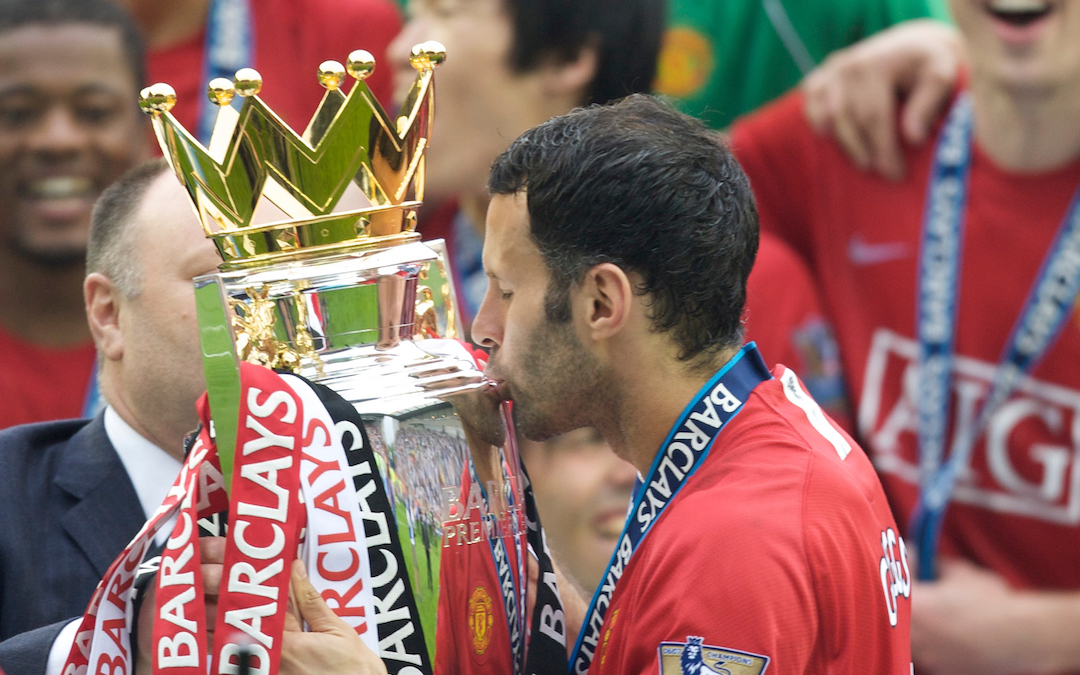 In September 1990, United came to Anfield and were hammered 4-0. It was our biggest victory against them since 1925 and for a moment it looked like we'd adapted to this new age and put down another uprising.
Their manager was up against it then. That was only our fifth game of the season, but we already had a five-point lead over them with a game in hand. The Kop spent the final moments gleefully singing 'Fergie Must Stay' at the dejected Mancs in the Annie Road.
Well, he stayed. Let's just say that.
It seems strange to be talking about United on the day when we finally get our hands on the one trophy we've all wanted, but since 1990 the narrative has been about their success as much as our failure.
People can scowl at the current incarnations of City or Chelsea, but had you told anyone that they would be future title contenders we would have performed our best Alan Partridge shrug. It didn't matter who it was so long as it wasn't the other lot or Everton.
Football dominance is cyclical, though it never feels like it at the time. Even the most optimistic of Reds would have struggled to smile the night United beat Juventus in Turin to reach the European Cup final. We spent that evening at Anfield losing to 12th-placed Leicester City. What's more, it wasn't even a shock result. We were in 10th place.
No more, though. We've climbed and climbed under Jürgen Klopp and though the European Cup was a joyous affair, a league title is all the better. The consistency, the immediacy and the concentration required are a world apart from a couple of European games a month apart.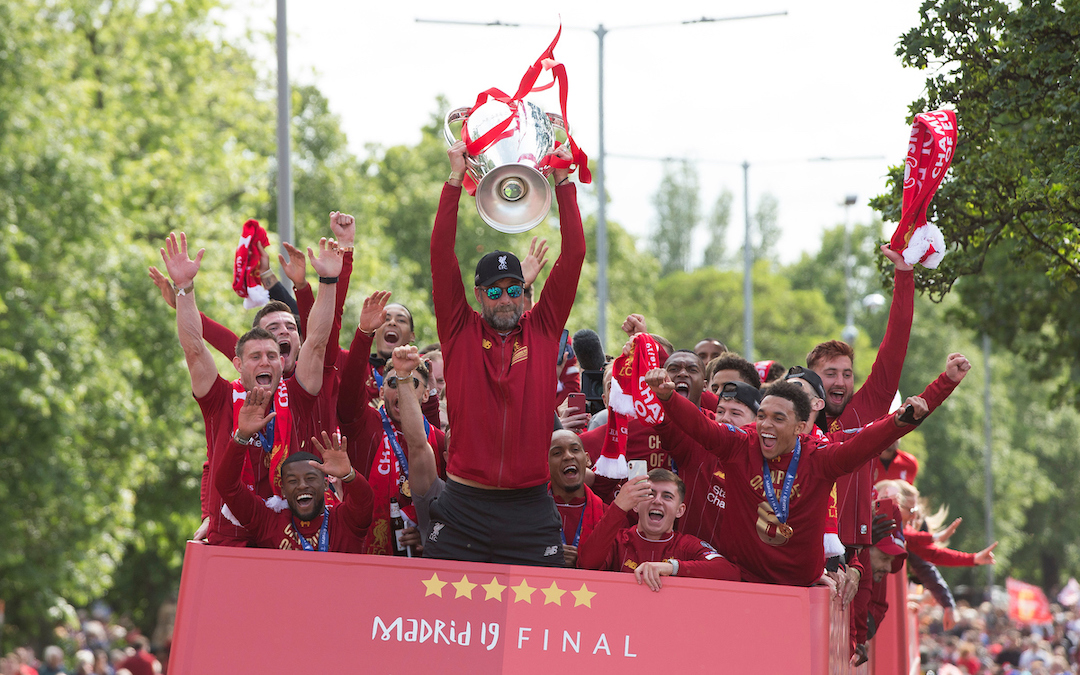 This Liverpool side – possibly our greatest – decided to win this league through a relentless campaign of victory after victory. No point budgeting, no 'let's see where we are at Christmas or April'. No. We sprinted the marathon. Everyone had to fall to our sword to ensure the title. No pissing about.
It's not enough for some, though. If people want to cheapen it or sniff a 'yeah, but' when Jordan lifts it tonight then let them. They're no longer our concern. Only us and our lads matter.
Never let anyone tell you that we haven't deserved this. We've been beaten by the lack of league stick for far too long. Even when it was done, we were told that it didn't count due to VAR and asterisks and COVID and everything else they could throw at us.
Anything to stop them admitting the truth – Liverpool Football Club are Premier League Champions and Liverpool Football Club deserve to be Premier League Champions.
I wonder if your reaction to all this is different to what you thought it would be. Of course, it was done wrong. No one wanted to be sat at home, willing Chelsea to keep the ball as far away from their keeper as possible.
We should have been in the ground or with our friends and family. We should have been on the streets without danger of contracting a disease. We should have been waking up with ferocious headaches and Gobi Desert-esque mouths and wondering what day it was and why we're on a dinghy. We didn't get that. We didn't, but we will.
I thought I'd be taking a day out to Old Trafford to shout at a stadium. I thought I'd be searching for every gobshite who mocked my accent and city, every 'Slippy G' wag and smirking dickhead and letting them have both barrels.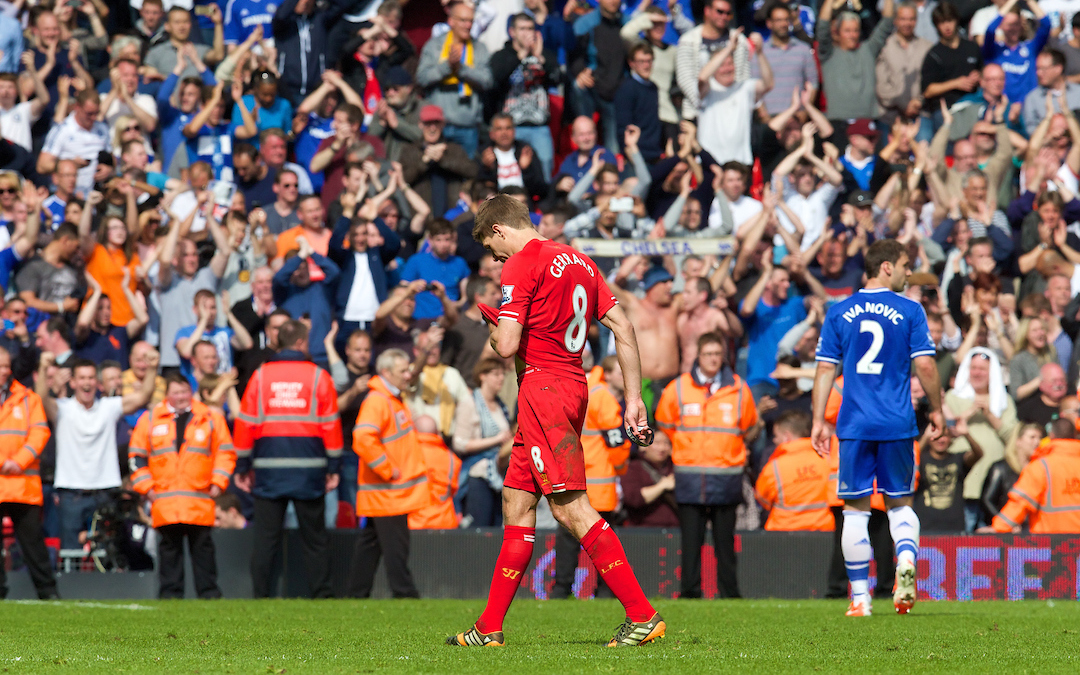 I felt none of that. I was just elated. The weight had been lifted. It was joy then relief. The lol merchants from other clubs couldn't be less relevant now. It has nothing to do with Pep or Ancelotti or Gary Neville. It's just for us.
Maybe that's just me. I don't know.
The pain then is part of the happiness now. Yeah, I'd go along with that. We've earned this and when the trophy is raised it'll seem worthwhile.
Earlier in that Shadowlands scene, C.S Lewis says: "Now I don't want to be somewhere else anymore. Not waiting for anything new to happen. Not looking around the next corner, not the next hill. Here now. That's enough."
You can't do that in football, you can never sit still, but my mind will just enjoy the view tonight. Next season and title defences are tomorrow's problem. Tonight's celebrations have been 30 years in the making and we deserve to enjoy it without planning.
The pain then has become the happiness of now. That's the deal.
---
"I can't wait for tomorrow.

"The captain of Liverpool Football Club is finally going to get his hands on the Premier League trophy." 🏆

📱 Download our app here and watch today's Talking Reds in full 👉 https://t.co/v3xcfw1OJ2 pic.twitter.com/4quv27oh54

— The Anfield Wrap (@TheAnfieldWrap) July 21, 2020