CAN you say the past few weeks have been a rollercoaster?
I mean, things started off slow with the Merseyside Derby and I was genuinely worried for at least a moment that we may just watch The Reds slowly stumble over the line towards a first title in 30 years, all while not being allowed in the ground.
Then the win against Palace threw all that completely out the window and made me more than ready to win the title while not playing, so it was fitting that Manchester City then came through for us all by losing to Chelsea.
Then City got their revenge, of sorts, by picking us off repeatedly to win in a way which mirrored the 5-0 defeat at the same ground back in September 2017. It didn't put a dampener on our celebrations at all, but it definitely cut the laughter from the pre-game guard of honour short.
And then that brought us to Sunday. The first half did little to dispel the myth that the players were still recovering from all the alcohol consumed during their title-winning celebrations, but eventually Klopp's side started to find their way and got the all-important win.
That came with the added bonus of a first Premier League goal for our newly contracted starlet Curtis Jones, and then a very entertaining win for Southampton over our nearest rivals – and when I say nearest I of course mean that City side who are now as close to the 13th-placed Saints as they are to our tainted title winners.
It was good to see Jones getting on the scoresheet after watching Phil Foden put in a very mature performance against us on Thursday, and seeing Mason Greenwood start to look more than at home as part of a Manchester United side on the rise.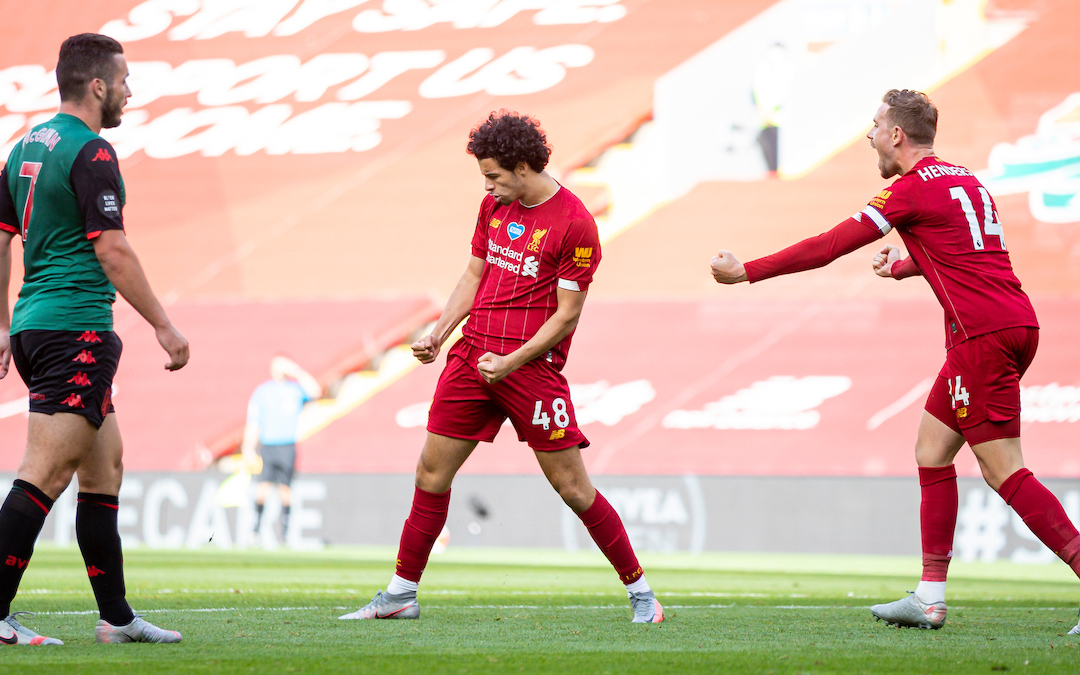 Watching Manchester United has become a very interesting prospect, and they're actually starting to remind me of the early days of Klopp at Anfield. While there's the obvious difference that I want United to lose almost every game, they've become a side who are very easy on the eye going forward while still looking vulnerable defensively.
The early days of Klopp comparison may suggest that I think United are within a few seasons of challenging once again, but I should point out that they still have some deep issues throughout the club which would need to be ironed out before they can rival The Merseyside Reds.
But it did get me thinking about what the next few years will look like, particularly as Mikel Arteta starts to tie up some of his young starlets to usher in a new era at Arsenal and Chelsea show no signs of slowing down on the transfers front.
This has been in the back of my mind since the day I thought the title was wrapped up – when Manchester City lost to Wolves back in December, for those wondering – but has come to the forefront more as we've been forced to worry about the future of football in general.
A lot of this has to do with average ages of squads and those kinds of things, and that has become something bordering on an obsession for me after a couple of conversations involving your man Neil Atkinson.
One of the most interesting of those came within our pre-Manchester City Team Talk podcast, where myself, Neil, Fuad Hasan and Ian Ryan had a lovely, big chat about the structure of the two clubs and how both must keep an eye on the future while also ensuring short-term success.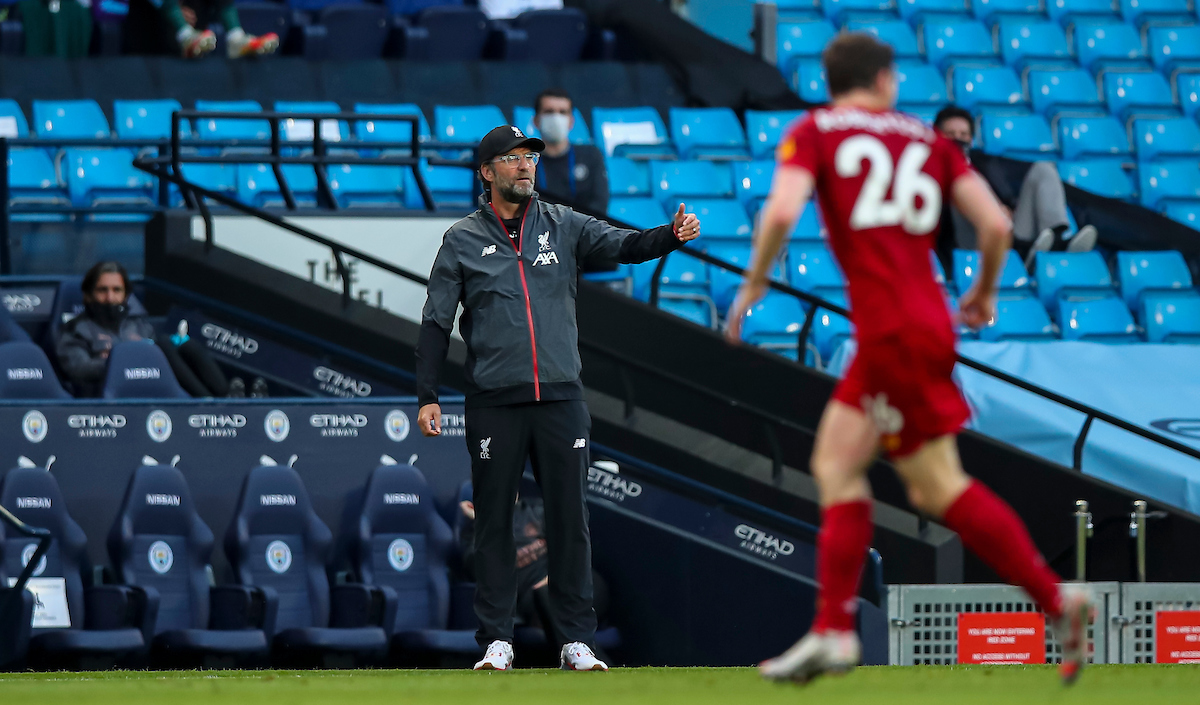 Three of Manchester City's most important footballers of the last decade – Sergio Aguero, David Silva and Fernandinho – are over the age of 30 now. Add to that the fact that three of their most influential players this season – Kevin De Bruyne, Riyad Mahrez and Ilkay Gundogan – are all touching that feared age in the football world.
Liverpool only really have James Milner and Jordan Henderson in the influential and 30+ category, but Gini Wijnaldum isn't far behind and all four of Virgil van Dijk, Roberto Firmino, Sadio Mane and Mo Salah are not that far behind.
On the surface of that, you'd argue The Reds are in the better position for the next couple of years, but progress isn't linear and there's no guarantee what the near future holds for any of those players.
One of the points that Neil has made a few times across shows and his daily run down emails, which I feel is also important, is that Liverpool may not have enough influential footballers in the 21-25 category.
That currently includes Takumi Minamino and Naby Keita who both need a regular run of games before we can say for sure whether they deserve to be a big part of that future.
Look, it's a fine balancing act, as Man City themselves have shown. The departure of Leroy Sane is a huge blow to them as it represents that while signing talented youngsters is important, they also need to be happy with the opportunities they're getting.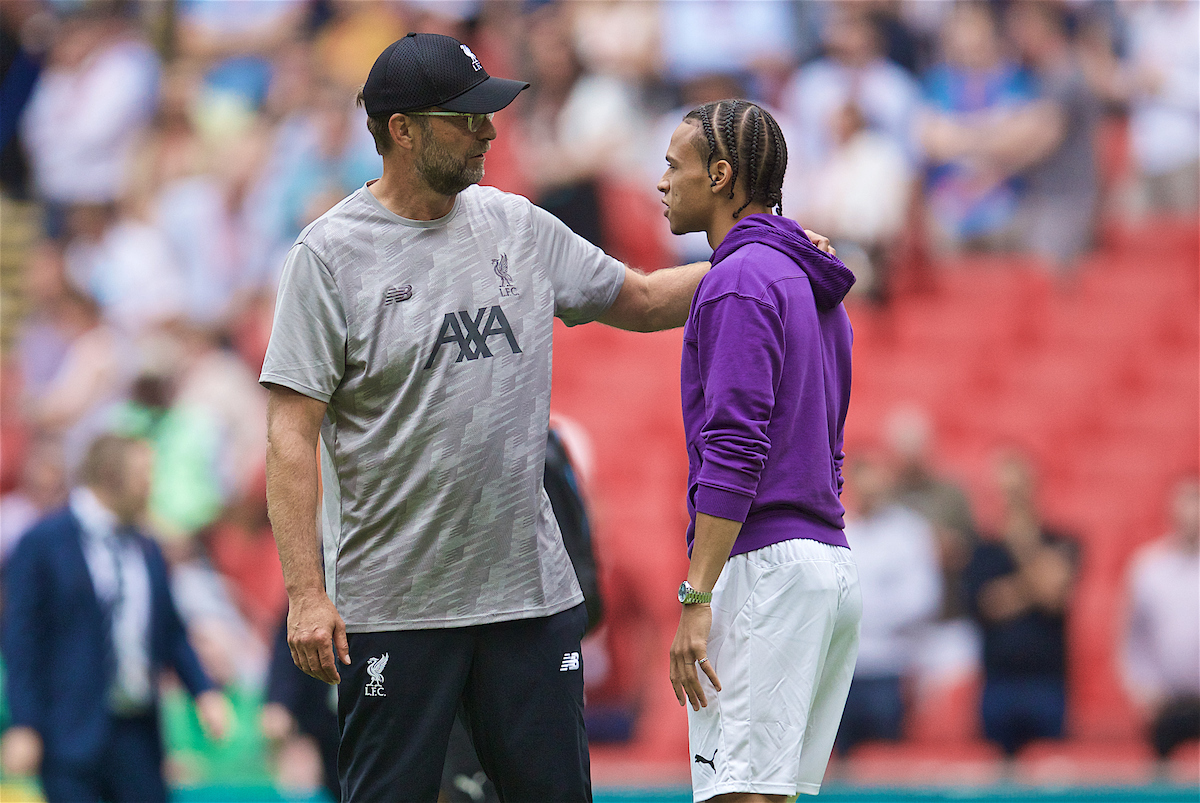 There were concerns expressed about the amount of opportunities Timo Werner would get while playing backup to our current attacking trio, in the same way that we've missed out on Julian Brandt and others down the years.
Perhaps The Reds have the right strategy bringing through lads like Curtis Jones, Neco Williams and Harvey Elliott who will settle for the limited opportunities as they continue to learn and grow as footballers and people, but can we turn straight to them once Salah, Mane and Firmino finally move on?
They say football moves in cycles and luckily it seems as though Klopp and co are right in the middle of theirs right now. City are at a crucial point where we'll find out whether they can transition seamlessly into a team that competes, while Chelsea and Manchester United will feel they are primed as long as they can keep their best players together.
City's next steps may well be defined by the European ban hanging over their heads, and that may even provide Liverpool with enough respite to transition into their next cycle while maintaining success.
These are good problems to have, though. For now, we've got the football we feared we might not see again for a while back in full swing. The Reds are 23 points clear at the top of the table and there's little reason to be pessimistic.
Let's hope Curtis and his mates are taking notes from Mo and co.
---
"There will be players all over Europe on the phone to their agents saying 'I want to play for Jurgen Klopp's Liverpool'."

Do you think the Reds will sign Thiago? 🤔

📱 Subscribe here and listen to our latest 'Gutter' show in full 👉 https://t.co/XZAK9uXl4x pic.twitter.com/Ob1A5xGODh

— The Anfield Wrap (@TheAnfieldWrap) July 6, 2020