WE aren't unbearable. Unbearable was nonsense. But we have been unbreakable.
That's what has been astonishing about the enterprise. They lose in Kyiv. They win in Madrid. They lose out on 97 points. They go played 27 won 26 drawn one. They refused to be denied.
So did you. You refused to allow anything to get into our way.
We wouldn't be stopped, wouldn't be swayed. I saw you. I saw you after Arsenal when it was all about just being sure, being certain. I saw you, saw you when we beat Newcastle and then City dropped points at Norwich. The following week I was all the way around the world but still I saw you, saw you when they beat Chelsea. Snarl, swagger and my god that smile, you did for me. You always will.
I heard you. I heard you roar after James Milner scored a last minute penalty against Leicester. You knew nothing was done, but you knew they were making it harder. I heard you give it the big one at Old Trafford and I remembered we'd won our sixth European Cup because I'd forgotten.
All I'd heard was about the next thing, the title, the yearning. But I heard you sing about winning in Madrid. You sang proudly but you needed more than wanted and you wanted for all time.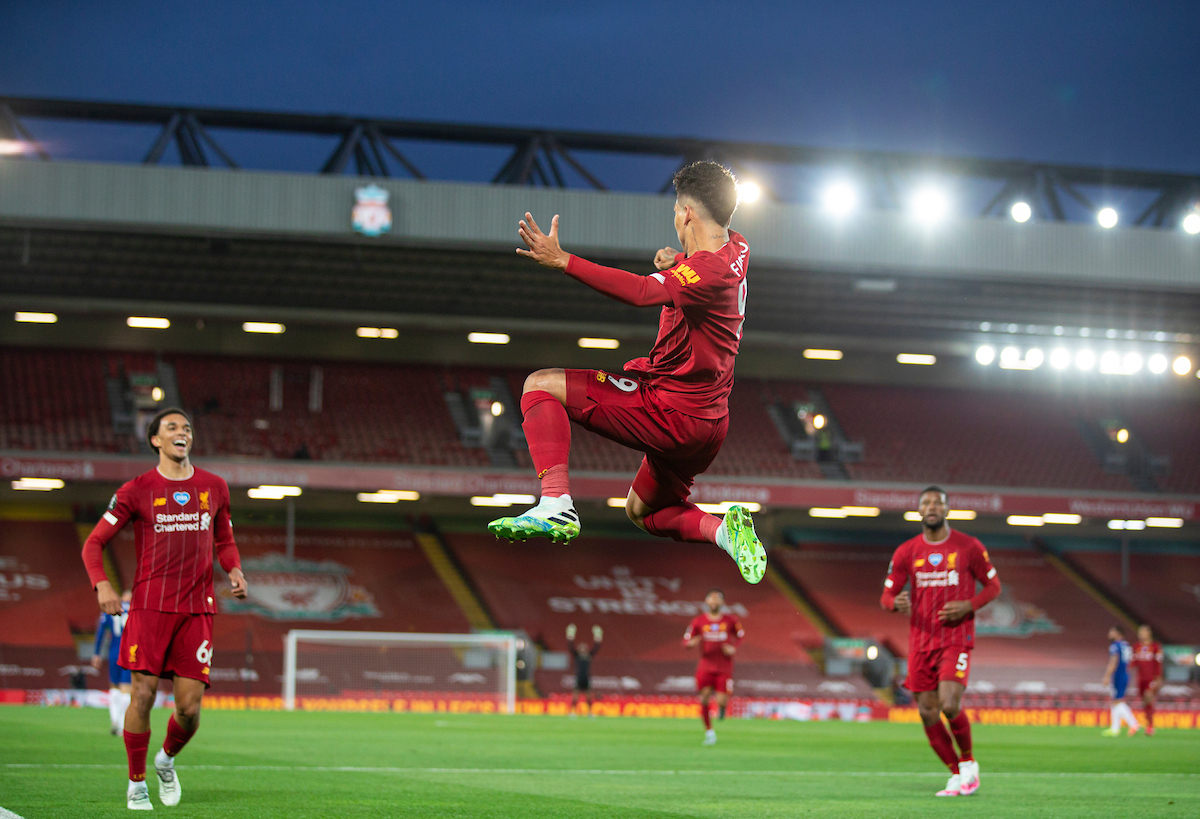 I felt you. Felt you fall on me when they beat Aston Villa, felt the weight of it all, the need for it all. Felt we needed one another and felt we needed to be ready to beat Manchester City. We knew after Villa, City and then Palace, we felt that it was coming our way.
It was overwhelming for the senses at Leicester. Then we knew. It was on the verge of inarguable, on the verge of being the act of a flat earther to deny it but deny it some still did. We exploded at Wolves you and I, Henderson headered home unanswerable, Firmino scoring when we would take the draw like cowards. He showed us.
We went to Wolverhampton and watched the lads who were going to be league champions and then Mo Salah ran the length of the pitch against Manchester United and we announced it. It was a loudspeaker of an announcement. It was a voice from space. We told the world that they were not to be denied and they weren't being denied either.
There was a desire in the pandemic to talk it all down. It was sensible in one sense, sensible to take a breath, sensible to do it right. But we weren't to be denied even then. They tried to null us and to void us.
We made the best of it. Tonight eight goals are scored at Anfield and they are scored in front of banners made and arranged by us. About 12 years ago some clowns tried to rip our football club off and we didn't stand for it. We battled them. We saw them off. Fractured, not broken. We repaired.
Their successors nearly brought the promised land but then tried to put prices up beyond what we deemed bearable. We walked out. They built a football team which we could love and adore and we loved and adored it. We believed in something, we were something; and they realised we could be part of all of this, they realised that it all didn't work without us.
Those banners don't symbolise just our support, but instead they symbolise our support in conjunction with the people who make decisions at the club. They symbolise that with one another we are unbreakable, that we can move in the same direction, not always agreeing but always working together. We galvanise at our best in all directions.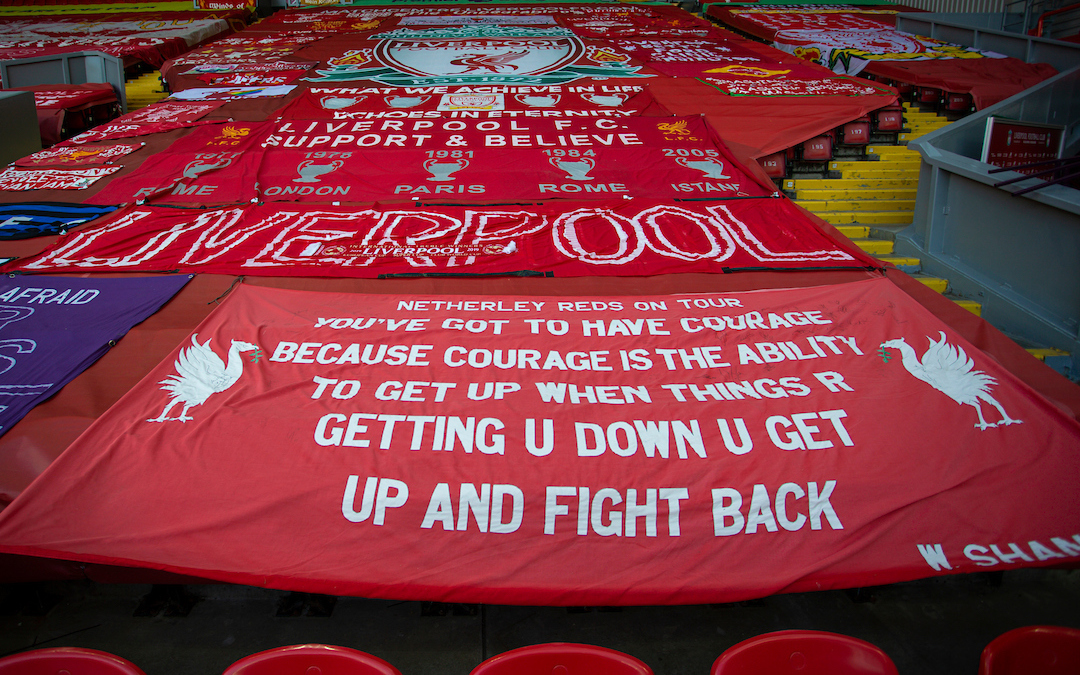 Tonight, the football match was an enormous amount of fun for us. Not for Chelsea who needed the points but for us it really was. Talk about Chelsea. They are a good side; they should still finish fourth at worst and yet when we are playing at it we could still outplay them. We are a league above and a league away.
Oxlade-Chamberlain's goal that sealed it told some story. I loved Andy Robertson's split second look at Jorginho knowing he had him all ends up.
We are league champions. The trophy lift was something special under the circumstances, Jordan Henderson doing his thing. We should all be together. We should be in Anfield or in our bars and clubs. But that's OK. We've been unbreakable for ages now. We know the ropes.
Until we can be together know we're going to celebrate, yeah? Know not to stop the dancing.
Thirty-seven down. One to go. One more chance to watch the Champions in the season they have become Champions. Then we can watch them all next year. Then we can see one another hopefully.
It'll come. We're unbreakable. So are they.
---