GOD, that had me up the wall. That had me on pins.
Where I sit at Anfield I always remember punching the concrete of the stairs during the second leg of the semi final against Southampton. My seat is at the end of the row and I remember throwing myself, twisting and punching the floor because I was so exasperated by Liverpool.
That was today. Today, Liverpool did my head in. Liverpool drove me mad. It could be the first time this has been the case since January 2019 which in turn could be the first time since Stoke City visited in April 2018. I mean, this isn't bad.
It's just weird. It is all just a series of feelings that right now I am not inoculated against in the slightest. Hopefully we will never again, or not for years be inoculated against it. Hopefully it feels a bolt from the blue every single time, because I am not at home to this at all.
Liverpool should have got in at the very least two ahead. By the hour mark it should be three. Yes, the game is refereed appallingly. Yes, Burnley are good at doing their thing and especially good at staying in the moment. But Liverpool spurn chances.
The Burnley goalkeeper makes a lot of saves but not one of them are staggeringly good in my view. Perhaps the Mo Salah volley which Roberto Firmino lays on for him but really, truly, that should be more in the corner. It is arcing back toward Nick Pope.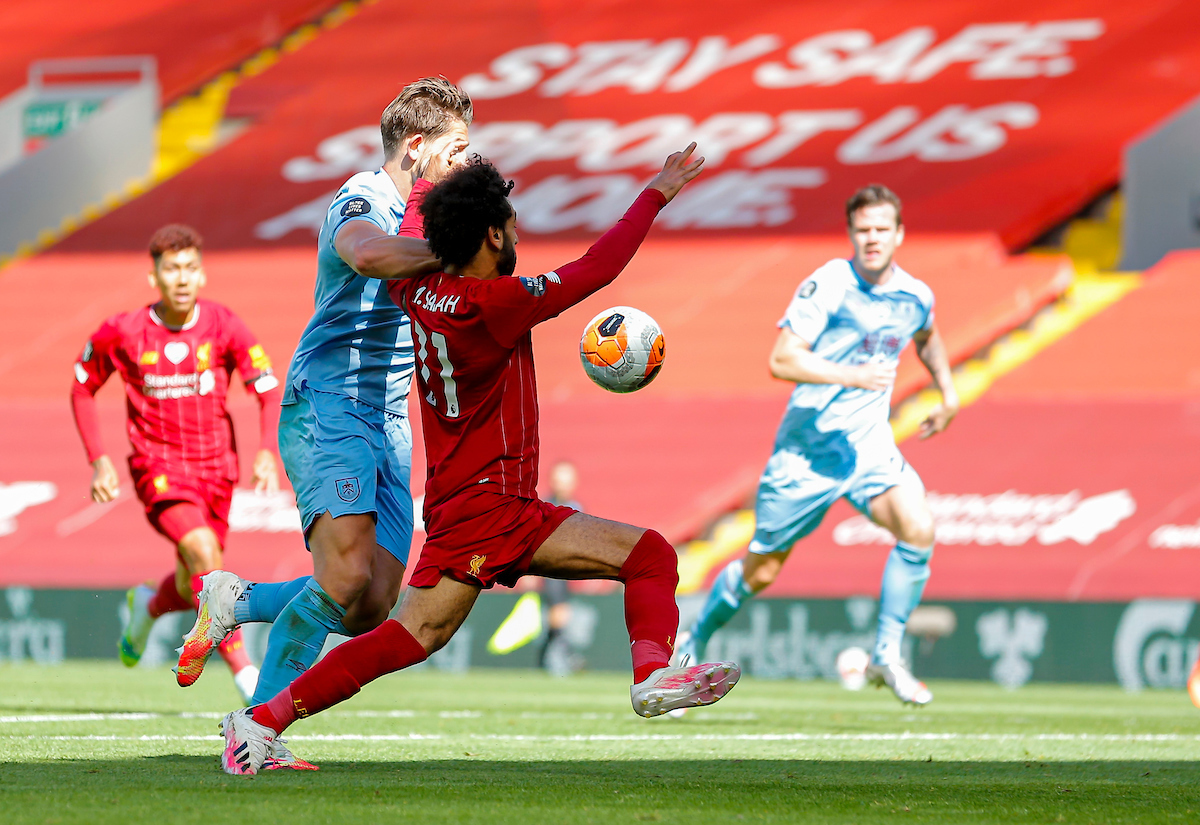 None of this is to say that Pope isn't a good goalkeeper. He is. He or Dean Henderson should be the starting keeper for England. He's very good at what he does and is an imposing figure but Liverpool never elicit brilliance from him.
It's been a strange season for the front three. Each of them has been absolutely brilliant, each has scored key goals and each is very much a part of this Liverpool side which has delivered the title. Not one has been near a passenger.
But there hasn't been a game where all three have played well and there have been few were two have been genuinely excellent at once. They have all taken turns and done so with exquisite timing and perhaps some fortune. Today, that fortune ran out.
That said though, they were all doing pretty well for an hour other than converting and for the first half Roberto Firmino had been marvellous. Him hitting the post is hugely frustrating in this series of frustrations. But Firmino needs to deliver more goals next season.
Mo Salah was tremendous against Brighton and is simply converting chances he has done brilliantly for away from being tremendous again. But the simply there is doing a lot of work. Today, if Salah is on it, he ends this game bang in the conversation for Golden Boot. He isn't on it and so he isn't going to get into that conversation. This is harsh but it is simply the way it is.
Sadio Mane is a coiled spring through the game but his good work gets further and further from the goal. He cannot impact inside the area and begins to take potshots which improve only Nick Pope's stats.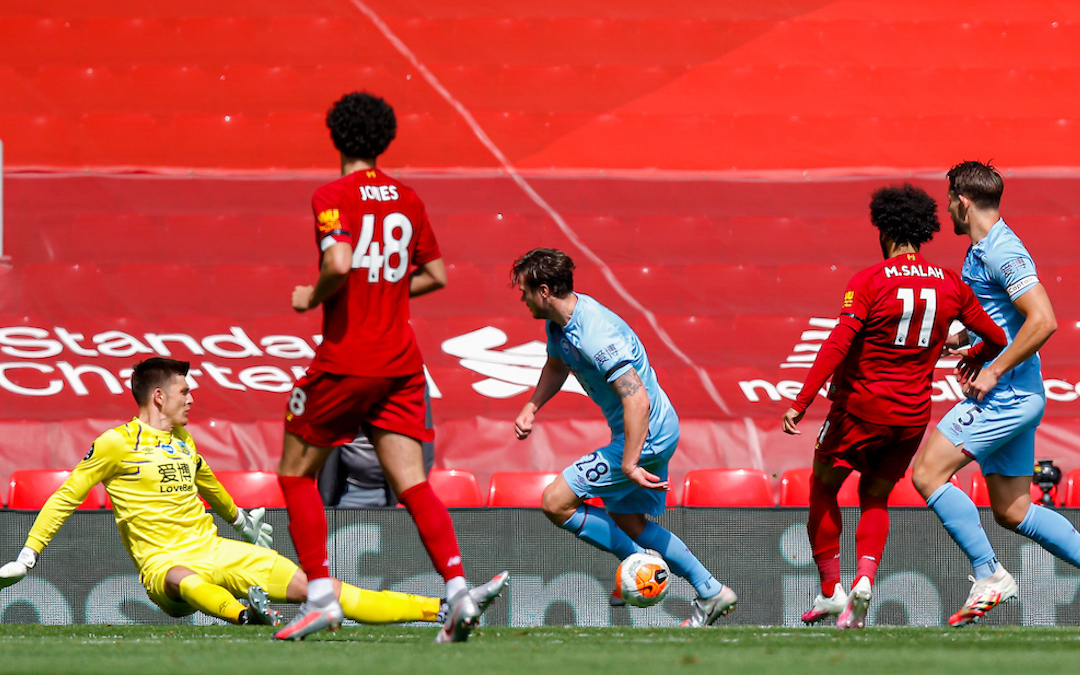 There is every chance that next season all three of the players named increase their league goal return. Indeed, I'd argue that is a likely turn of events. And there is every chance Liverpool end up with fewer points. It is, indeed, a funny old game, Saint.
Curtis Jones does really well. First half especially and what I like first half is his mundane play. His bits and pieces filling in at left back. He just clicked into Liverpool's centre midfield and also appeared in the box with aplomb. It's a really good performance for an hour and I hope he finds one more before the season finishes.
Neco Williams finds it a bit tougher but does well in general. Dwight McNeil is a good player who takes some dealing with but Williams finds his feet and only really makes wrong decisions around the penalty area which makes him have a lot in common with his teammates.
The midfield functions well. Fabinho is excellent throughout. The centre backs play well for 70 and then look ragged. Gini Wijnaldum links play very well indeed and the goalkeeper does OK under a barrage and with little protection from a referee who seems determined to add to the general feeling of exasperation. Part of the problem with all of this is, say what you want, it would have been nice to call him all the names under the sun in the ground.
Anyway. We move on. A game on Wednesday which hopefully won't drive us round the twist. These are the Champions because they do that so rarely. I suppose it can happen again in 17 months time. Offer me that now, I bite your hand off.
God I wish I was going for a dance.
---