TWELVE months prior to Jürgen Klopp's arrival at Anfield, Adam Lallana's Liverpool career was at somewhat of a crossroads.
He was a source of frustration and, in many ways, a summation of the direction the club had taken in the last year of Brendan Rodgers' tenure.
The tactics and philosophy had gone stale, the football ponderous, and Lallana's love of Cruyff turns, while easy on the eye, failed to translate into goals or assists.
From the moment Klopp arrived in October 2015, that outlook changed.
Tasked with revolutionising a side who had lost its identity after a public dumping, Klopp's first basic requirement was willing runners, players who would give everything to the cause without fail.
Few epitomised that more than Adam Lallana.
Indeed, Klopp's very first game in charge against Tottenham at White Hart Lane was encapsulated by the image of the number 20 falling into his arms after an 80-minute shift. He had run himself into the ground for the cause.
Lallana was a breath of fresh air under the German's high-pressing style of play, utilising a combination of unrelenting energy and tactical intelligence in possession to carve out chances.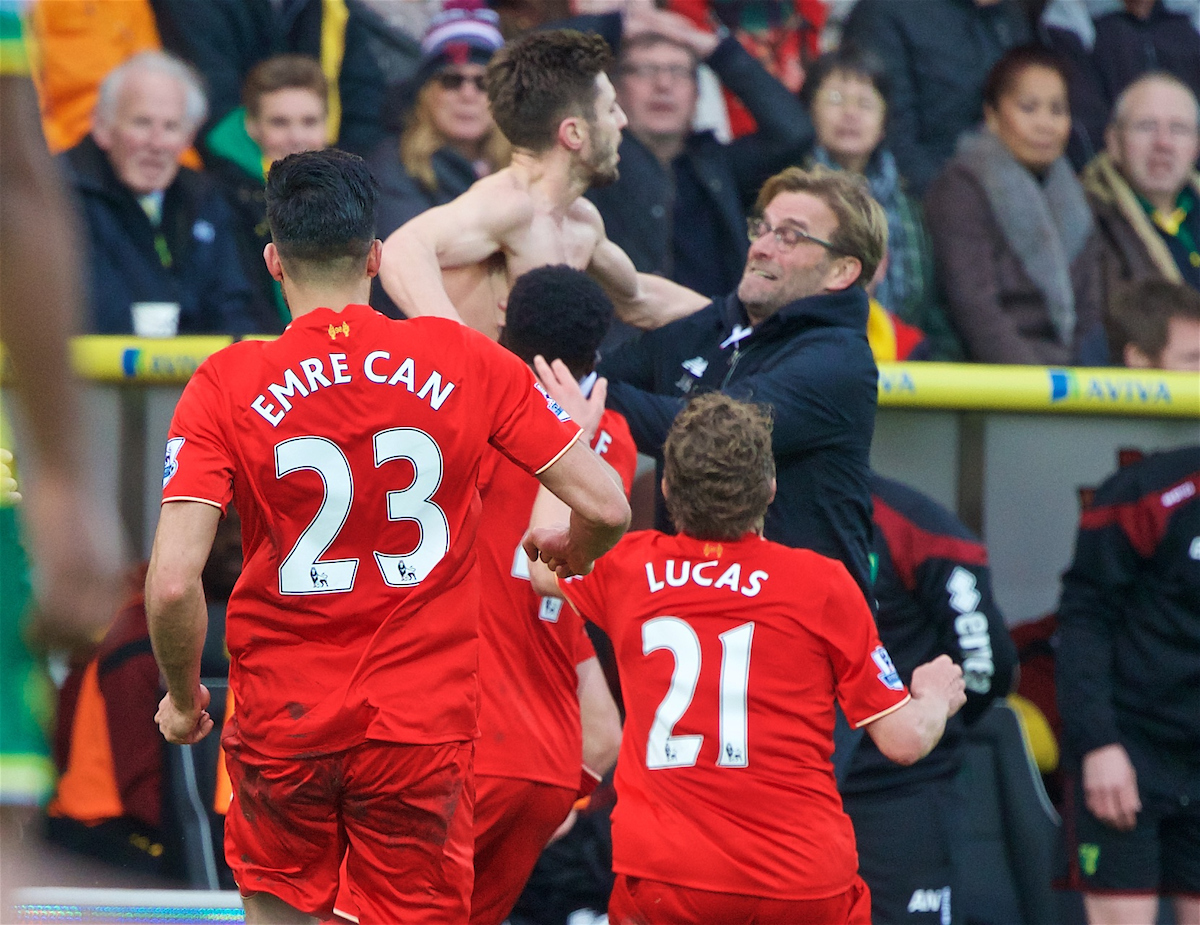 He was the perpetual motor Klopp craved for; one of the original Gegenpressers, harrying, battling and creating.
Were you to have compared Klopp to any of his players in those early years, it would have been Lallana. He represented all the requisite characteristics; passion, determination, desire to press and a will to win.
It is of little wonder the duo have shared such an impenetrable bond over the last five years, typified by Klopp's emotional tribute.
"I miss already everything about him and, in this moment, he is still here. He is an outstanding player and he is one of the most influential players on the training quality I've ever had in my life."
From a player intrinsically linked to Liverpool's shortcomings, Lallana had been given a new lease of life, immediately announcing himself as a critical player for Klopp, going on to appear 41 times in his first season, with a total of 49 the following year his most in a single campaign for The Reds.
He scored in the 3-0 home win over Manchester City, having also contributed heavily to the 4-1 win in the reverse fixture, and against Villarreal in the Europa League semi final as The Reds overturned a first-leg deficit.
This, without mentioning that goal in a crazy 5-4 win at Norwich in which Klopp's glasses suffered an unfortunate fate.
The 32-year-old was a driving force in the quest for Champions League qualification in 2016-17, enjoying his best season with eight goals and seven assists in 31 league games.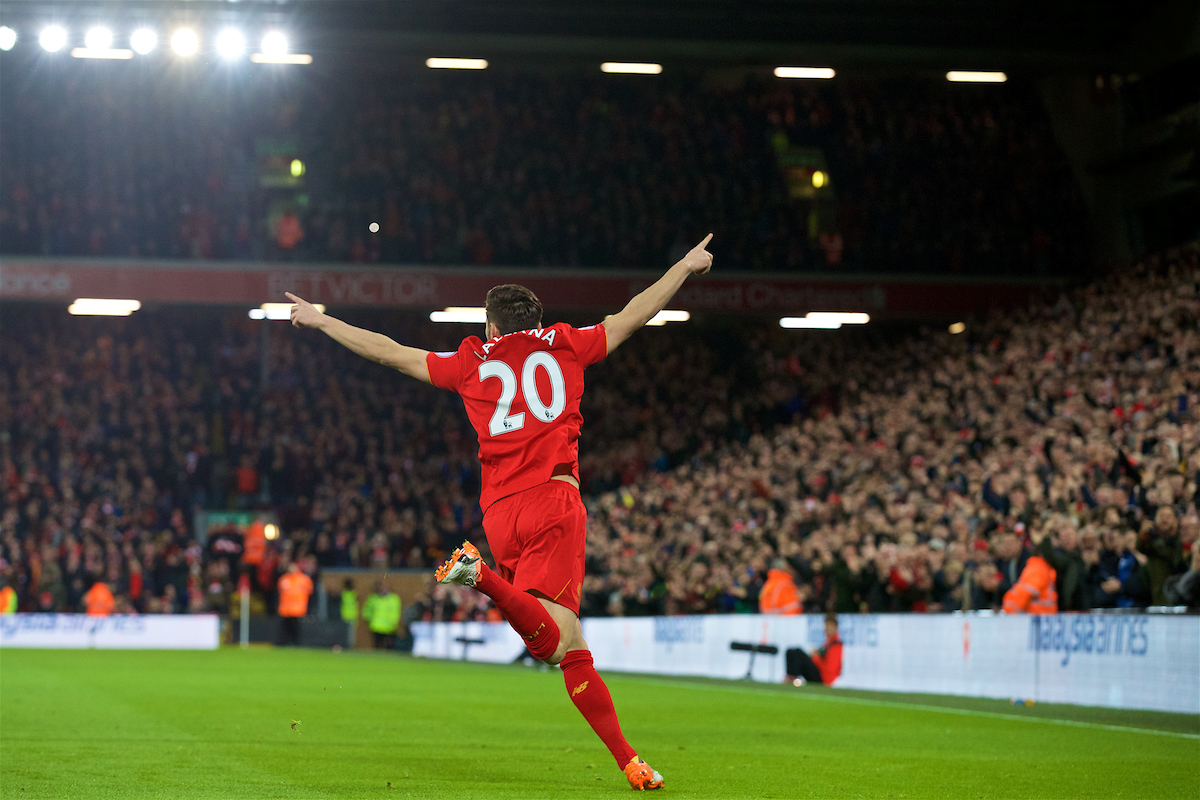 However, in the years since, a string of injuries and greater competition for places has hampered his game time, starting just nine Premier League game across the last three seasons.
In isolation, it suggests a player who has made few contributions in recent years, but that does little justice to Lallana's impact both on and off the field for Klopp amidst a historic campaign.
Since the turn of the year, Lallana's contributions have reflected exactly why he is valued so highly by his manager.
It was his late equaliser that salvaged a point at Old Trafford, without which Liverpool wouldn't have gone unbeaten in the league for a year, before laying on the assist for Sadio Mane's pivotal winner against Wolves.
Albeit a game that may fly under the radar in a campaign of such glistening highs, Lallana's role in helping to preserve a 1-0 lead against Spurs in January should be remembered with equal fondness.
Completing 25 out of 27 passes, his presence in midfield and sense of calm in possession helped see the game out. It was quintessential Lallana; sacrificing himself for the good of the team, putting in the hard graft when it mattered most.
All three will go down as pivotal moments in a campaign no one will forget.
A leader off the pitch, his considerable presence in the dressing room has helped to create a culture of excellence, shepherding the next generation of talent in FA Cup win over Everton.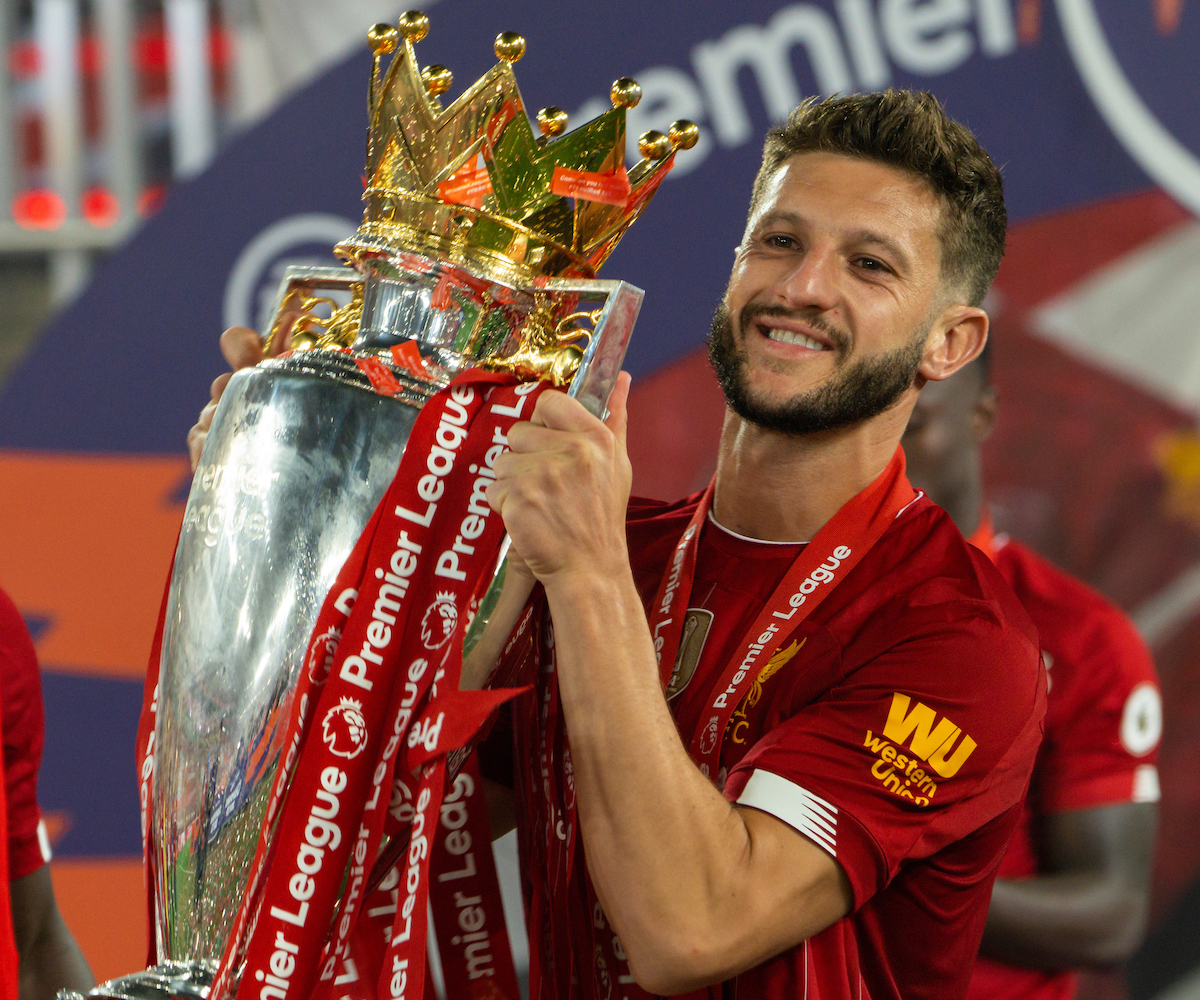 Indeed, it is telling that Harvey Elliott, Neco Williams and Curtis Jones all speak highly about the words of encouragement he has offered them.
His contract extension wasn't just a romantic gesture to end his tale. He deserved to be there at the end, collecting the Premier League medal that he is so rightly owed.
He has set the standard over the years, acting as one of Klopp's most trusted lieutenants.
The 32-year-old has not always been universally revered at Anfield but having departed the club after six years of service, he should be remembered for the beaming legacy he helped instigate.
Adam Lallana was patient zero, epitomising the energy and dedication the manager demanded when he set about transforming the club's fortunes. The first embodiment of a Klopp player in a bona-fide Klopp side and the poster boy for his Gegenpressing revolution.
A core ingredient in the club's resurgence, helping form the foundations of Klopp's Liverpool, he walks away from the club in the best possible way.
A Champions League, Super Cup and Premier League winner and a true Champion of the World.
---
"If Lallana can stay fit next season you wouldn't be surprised to see him back in the England squad – he's still that good."

📱 Download our app here and watch today's Talking Reds in full 👉 https://t.co/v3xcfwjq7C pic.twitter.com/SeyGo8Fw6T

— The Anfield Wrap (@TheAnfieldWrap) July 28, 2020