THIS week on The Anfield Wrap, we've been recording the summer transfer game.
Neil presents us with a list of names and prices for ins and outs, and we get to pretend to be Jürgen Klopp for a fleeting hour.
They're good fun and always give an insight into where people are in terms of their view of the squad and how it can be improved. I have to say this year was the first where I had no real desire to do much either side, not even in a completely hypothetical sense.
There were the obvious outs I'd have done: Harry Wilson, Ben Woodburn, Loris Karius, Nat Phillips, Sheyi Ojo and Andy Lonergan (who was a surprising bone of contention). But when I pondered names like Rhian Brewster, Marko Grujic, Xherdan Shaqiri and Divock Origi I couldn't really make an impassioned case for wanting rid.
You can imagine my fume when there was an Alex Oxlade-Chamberlain ambush near the end, then.
Without giving the show away too much, the point remains I wasn't sold on any major ins or outs for a second consecutive season, and it got me curious about what that says.
Take Oxlade-Chamberlain as an example. He might, at times, not have been as effective as you'd like this season, but would you really swap him for someone who doesn't know the squad, the system and the buy in that's required at Liverpool?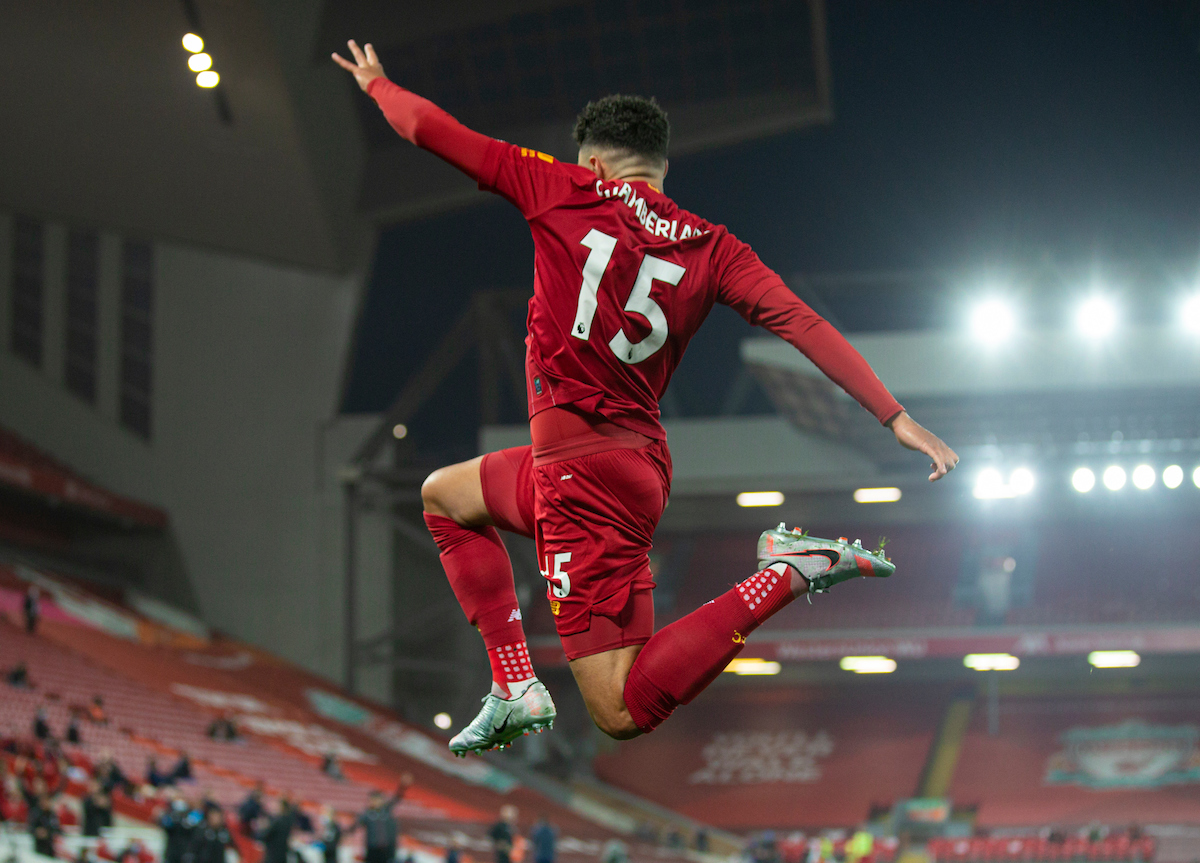 That's the key to all this. This squad has grown together into Champions, it has finely tuned hours and hours of Melwood work in the shape of team meetings, rondos and pattern play to create a sheer unstoppable force.
Another way to flip that is to imagine what any opposition fan would give for one of Liverpool's midfielders right now?
The stamp of excellence throughout the squad means these players would be a welcome addition to most because they've played under Klopp in this current environment. They come with the premium of being Champions and Premier League winners.
Interesting then, that the strongest link Liverpool has in the transfer market right now is Thiago Alcantara, a player steeped in the type of pedigree, application and seeming professionalism required to blend into the current crop.
Where Liverpool can improve is a rightful conversation we all should have – including the manager and his recruitment team. When discussing average ages of the squad on another video show this week (The Trends) we looked at the age gap from 17-24 in the squad. Not counting Brewster, there were five players.
The Reds could move to bolster this age range with domestic players the calibre of Dwight McNeil and Ismaila Sarr (20 and 22) for example, but the issue remains of when and where they play, and more importantly how long it takes them to adapt to this system and all it demands.
For all supporters may not want to hear it, a year around this squad every day for Curtis Jones, Neco Williams and Harvey Elliot could go on to save Liverpool millions in future.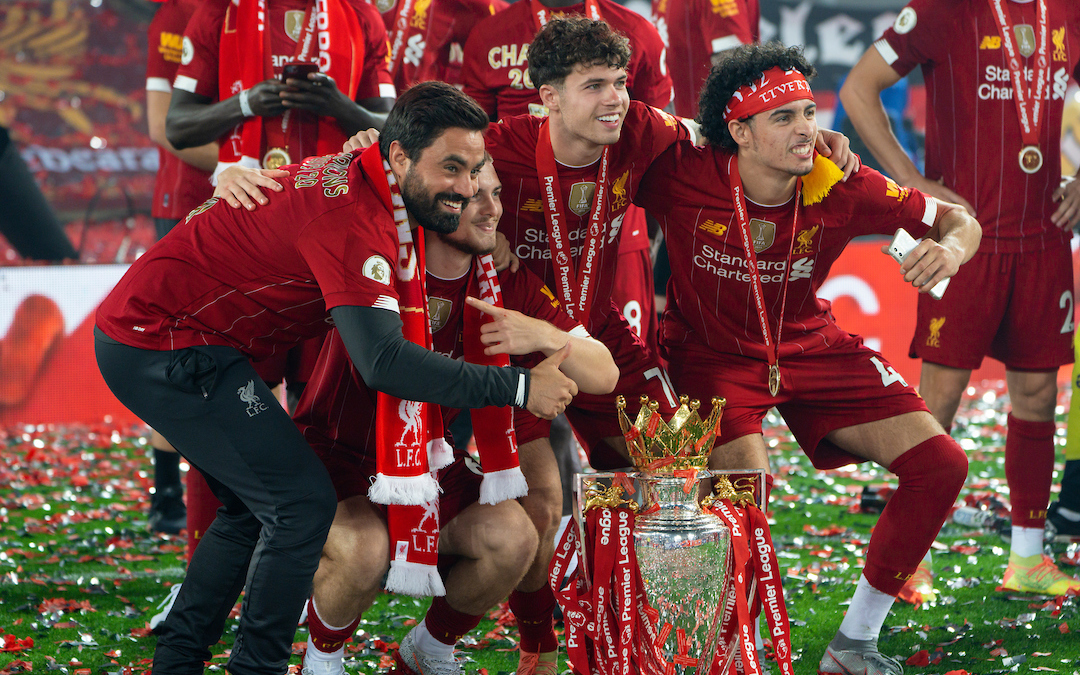 When looking at the mountain of work facing the rest of the league in a very short period of time, Liverpool's "problems" look much more appeasable.
How do Man City completely remould their squad while still fighting for the Champions League? How does Man United, Chelsea, Everton, Tottenham and Arsenal even begin to get players who are damaging the club off the wage bill and out of the door? Who knows what anyone is worth in this market?
Liverpool are back in training in less than two weeks. They'll be physically decimated by Klopp's pre-season regime before the Community Shield on August 29, still without an opponent as the FA Cup final is yet to be played.
There is chaos mostly everywhere you look in football right now, coupled with an enormous sense of the unknown to boot. Yet Anfield remains silent, the fireworks collected and the focus not lost.
This team is the one everyone wants to be and players want to be at. The club is right not to complicate such harmony when it doesn't need to.
The transfer games will go on around us this summer and a big question will be looming over who's ready come September.
Make no mistake, the Champions will be.
---
"It's important now that Liverpool strengthen from a position of strength.

"That's how you build a dynasty." ✊

📱 Subscribe here and watch our latest 'Bedding I̶n̶ Out' in full 👉 https://t.co/TEMh9r97WH pic.twitter.com/MXl81GQ4Ty

— The Anfield Wrap (@TheAnfieldWrap) July 29, 2020