'GOOD problems' are something that only top quality football managers ever seem to encounter.
If the general population had half as many good problems as top managers do then the current climate wouldn't half seem a lot rosier.
To say that Jürgen Klopp is a top manager would be quite the understatement. And going forward, the German has a number of good problems to ponder.
One of which is the emergence of Neco Williams.
The 19-year-old has made people sit up and take notice in his embryonic career so far, despite featuring for the first team on only a handful of occasions since starting in the pulsating League Cup tie with Arsenal back in October.
Williams would not have been on the radar of many Liverpool fans at this point in proceedings. He arguably only got his opportunity that night because Ki-Jana Hoever was selected by the Netherlands for the U17s World Cup in Brazil. But on such sliding doors moments can careers rely.
Since the Arsenal match, Williams has featured for the first team on eight occasions and has stood out each time. It was no surprise to see him get his start against Brighton after several bright appearances from the bench.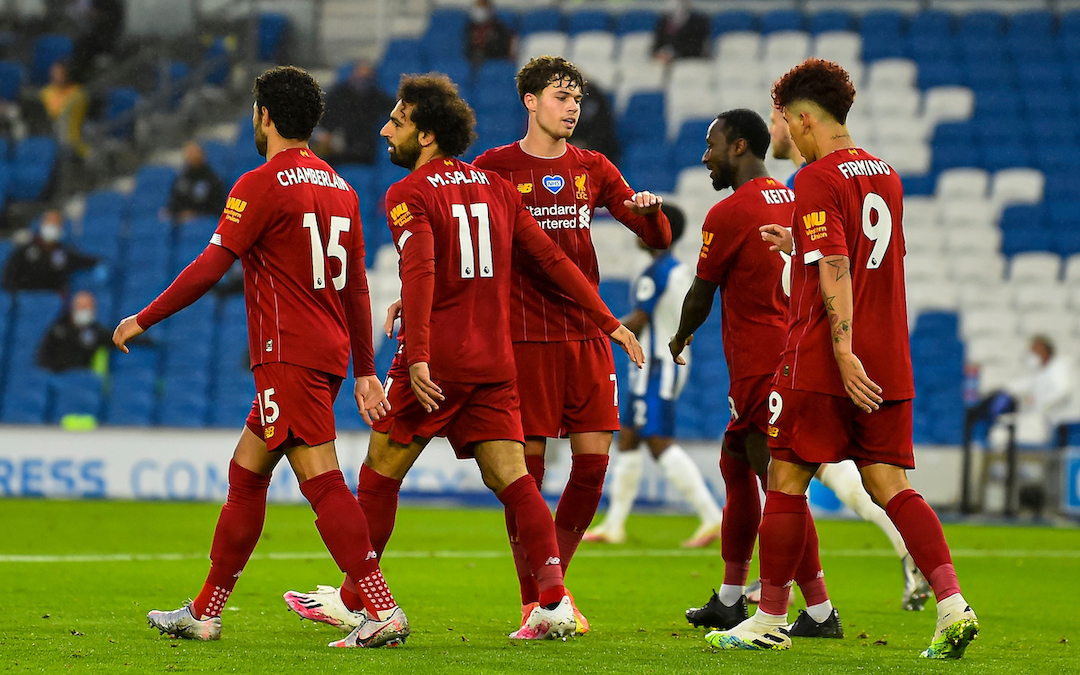 A lesser player than Williams may look at the man occupying his position, Trent Alexander-Arnold, still only 21 himself and on track for the footballing stratosphere, and think 'just my luck'. However, he has introduced himself with a show of force, displaying physicality beyond his years.
Due to his position however, it is inevitable that the future of the two Academy graduates will be intertwined.
Some will hope that this gives us the perfect opportunity to see Alexander-Arnold in midfield. There has been a clamour for it from many ever since he started to prove his outrageous range of passing.
If the eventual movement of Trent is something that Klopp wants to explore, then it is almost certainly the correct decision. If he wanted to start playing Alisson upfront then I would assume that he would be in the right and had seen aspects to his game that the rest of us hadn't.
It is no longer the case that full backs play an understated role on the pitch, with Trent and Andy Robertson the epitome of this development, cementing their positions as two of Liverpool's most influential performers on the march to world, European and domestic glory.
So why would Trent be moved to a more central position where he wouldn't be able to deliver such menacing crosses or as many devilish cross-field switches of play?
As has been said on Anfield Wrap shows before, Trent is already arguably the world's best right back, so would he want to become a midfielder and find himself having to prove himself again? It seems unnecessary to move a key cog in a side that are on course to register around a 100-point average over two seasons.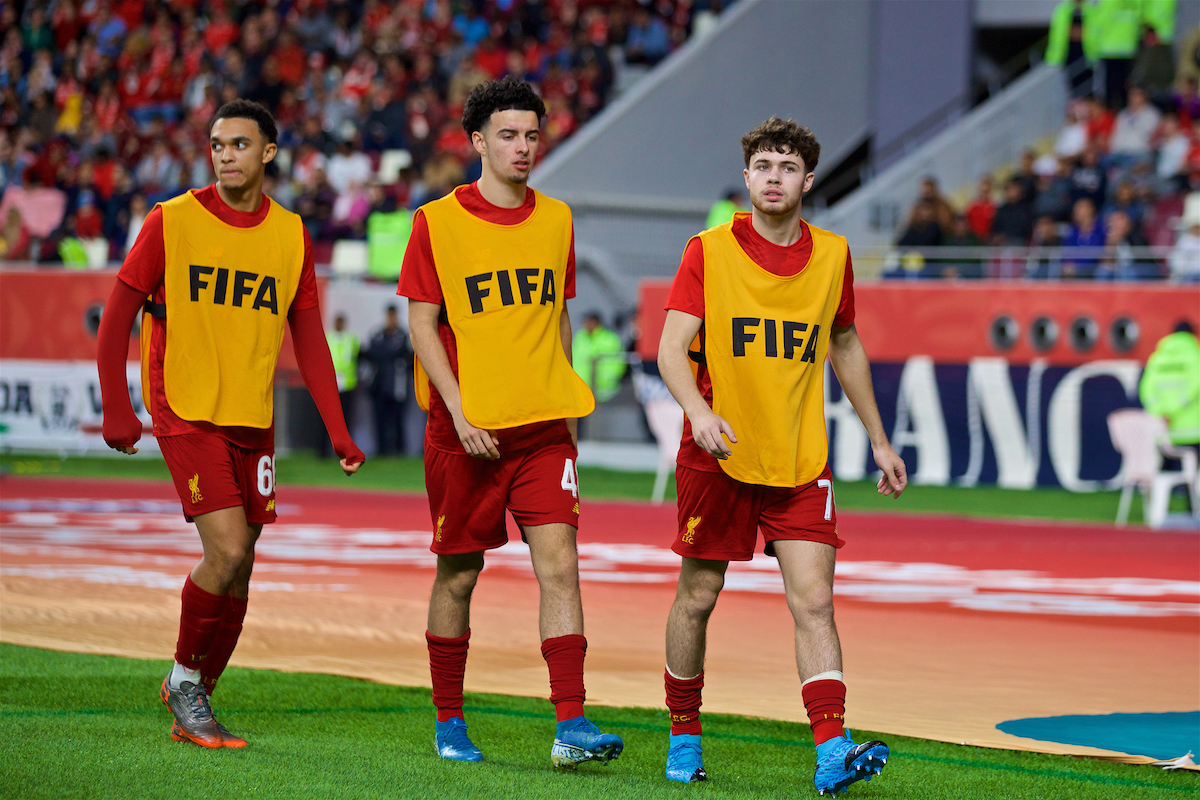 This leaves a quandary around Williams' role in the squad. While he has already proved himself to have many of the qualities needed to be a top class right back, it's almost impossible to have done any more than what Trent has done in that position.
The manager has not been averse to experimenting with players' positions, with James Milner playing in a wide variety of them and Jordan Henderson switched from the middle of the midfield trio to a more expressive role on the right of Fabinho. Gini Wijnaldum is another example of a player who Klopp has moulded into something that we didn't quite expect to see.
Klopp may be thinking along these lines with Williams. In order to keep him involved in the first-team setup, he may be considering using him as left-back cover. It was a role he looked bright in against Brighton, and the pre-match preparations which featured him working on his left foot may mirror similar techniques being undertaken at Melwood.
Utility players are less common at the modern-day elite club and we know that Klopp generally prefers players to focus on one single position, but if you think back to Ferguson's successful United teams, his squad was always bolstered by young, versatile players – O'Shea, Brown, Fletcher, Richardson to name but a few.
The club's outlook on the remainder of the season seems to be one of record pursuing, but they've shown they're still willing to experiment with Williams.
That must be a huge vote of confidence for the youngster, who doesn't look shy of it anyway.
---
"Liverpool are heading towards a points record that could stand for all of our lifetimes." 🏆

📱 Subscribe here for all of our reaction to the Reds' 30th League win of the season 👉 https://t.co/XZAK9uXl4x pic.twitter.com/Az7Gb0dKNt

— The Anfield Wrap (@TheAnfieldWrap) July 9, 2020