THE most successful teams in football have been underpinned by great captains.
Paolo Maldini's AC Milan, Franz Beckenbauer's Bayern Munich, Johan Cruyff's Ajax, Carlos Puyol's Barcelona and Steven Gerrard's Liverpool. The list goes on.
In each instance, they pieced together every element, instilling an environment conducive to success using a particular set of skills that cannot be taught.
Whatever measure you use to judge the success of club captains: their honours, command of a dressing room, or overall contribution to the side, Jordan Henderson, ranks among the most successful.
Initially approved by few and derided by many, it hasn't been the smoothest ride, but there can be no argument about his emergence as one of the most decorated captains in Liverpool's recent history.
Arriving at Anfield in 2011, Henderson inadvertently became a symbol of the club's failings; a transfer indicative of a club enduring a painful trophy drought.
He couldn't pass or dribble, they said. It was a running theme from outside and in, an overpriced young midfielder not worthy of a place in Liverpool and England's team.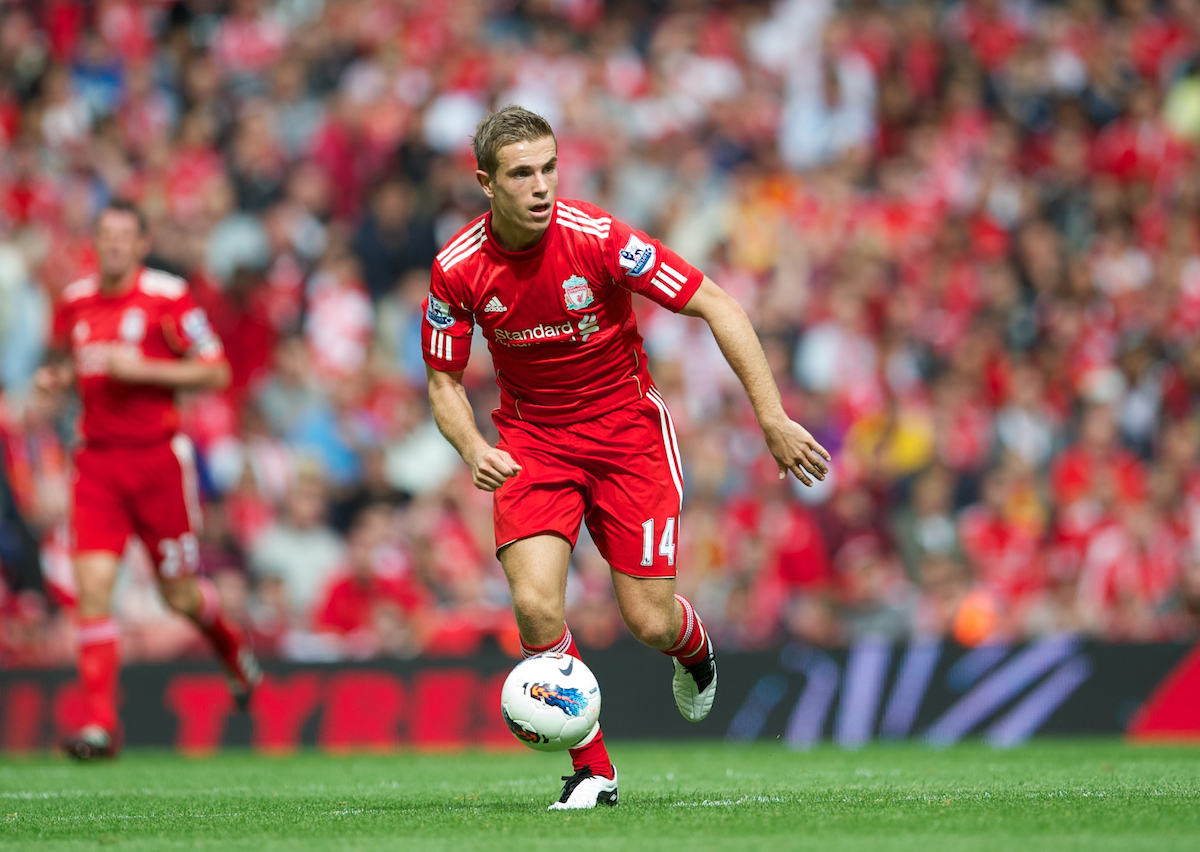 All this, and then written off by a public dressing down from Sir Alex Ferguson's, who believed the Englishman's running gait would prevent him from becoming a true great.
Everywhere you turned, Henderson fell into a new struggle, fuelling another attempt to gain acceptance.
It would have been easy to take the out offered to him by Brendan Rodgers to join Fulham in 2012 as part of an exchange deal for Clint Dempsey. A fresh start and a chance to escape the microscope that comes with playing for Liverpool.
His decision to stay is perhaps the best testament to his character and relentless will to prove the doubters wrong.
Fast forward to the present, Henderson's success story is one of football's best tales; a box office resurgence underpinned by perseverance.
There would be more doubts, more questions and more criticism in the years that followed, but an insatiable appetite for improvement has pulled him through the difficult periods alongside a self belief that has never wavered.
He now sits as the captain of the World, European and English Champions.
The 30-year-old is the living embodiment of Jürgen Klopp's Liverpool, playing the best football of his career and setting the standard for those around him. Much like his manager, he forever demands more from himself and his teammates; a vocal figure organising and directing at the epicentre.
A leader of men.
Blossoming as part of Klopp's resurgence, he has freed himself of the weight of Gerrard's legacy, forging his own path using his own unique set of traits with equal success. In doing so, he has epitomised all the requisite characteristics: resilience, relentlessness, unwavering commitment.
Time and time again this season, he has stepped up when Liverpool have needed him. From scoring a vital winner against Tottenham, to a performance that encapsulated his qualities as an all-rounder in the 4-0 rout against Southampton in February, to giving an injection of tempo after a laboured first half against Villa.
He could barely walk at half time against Barcelona, and yet nothing was going to deny him the greatest night of his life.
So often the driving inspiration, Henderson sets the standard for excellence.
Indeed, even in the second half of a game The Reds lost 4-0, Henderson was still darting to the corner flag, pressing the ball like his life depended on it. He simply never stops.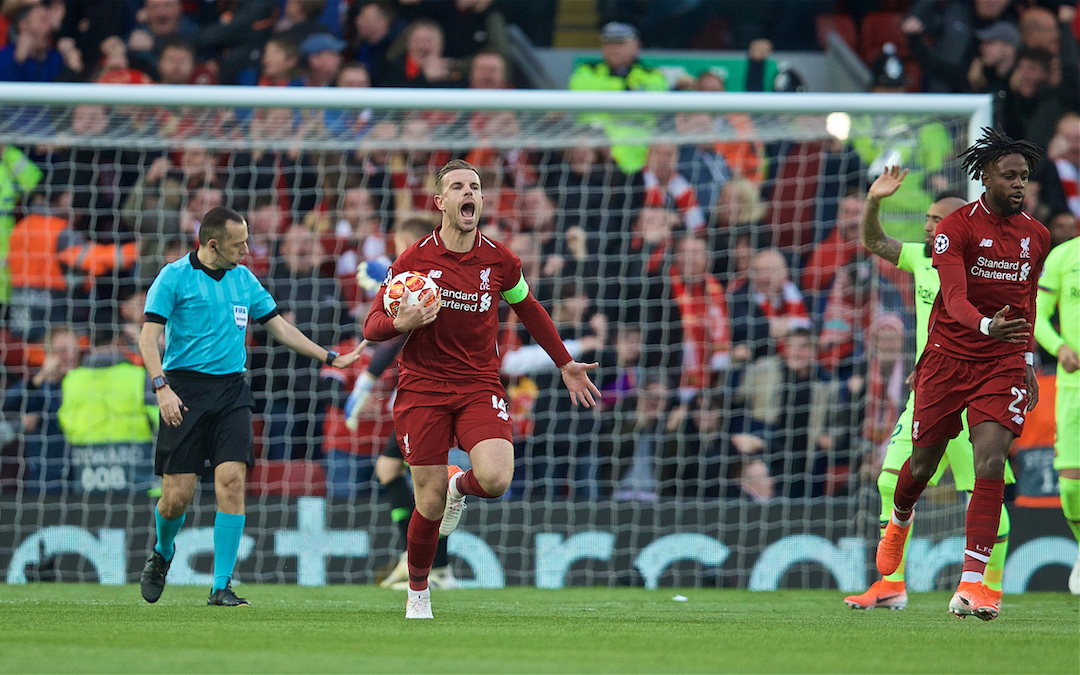 This Liverpool side will go down as one of the greatest teams in the modern era, led by the man who so many saw as a symbolic representation of the club's public fall, now the absolute embodiment of Klopp's side.
He is Klopp's captain. His captain of captains. Liverpool's leader of leaders.
Henderson always believed he was a Liverpool player. Now, having added a historic Premier League title to the Champions League trophy lifted in June, he has emphatically proven so, becoming the first Liverpool captain since Graeme Souness to lift two of football's biggest prizes in successive seasons.
There is no one more deserving of holding the Premier League trophy aloft.
World Champion. European Champion. Premier League Champion. Jordan Henderson has cemented his place in the record books as a Liverpool legend.
They said he wasn't good enough. He's now one of the club's all-time greats.
---
"I know how much this means to everyone.

"For the fans, for the players, for the football club… it's special." 👏

📱 Subscribe here for our full interview with Liverpool captain and TAW 'Embodiment of Liverpool FC' winner, Jordan Henderson 👉 https://t.co/TEMh9r97WH pic.twitter.com/sd0AUeOQrg

— The Anfield Wrap (@TheAnfieldWrap) July 22, 2020