LAST week, The Anfield Wrap opened nominations for our 'Embodiment of Liverpool FC' award.
This accolade goes to the player or staff member who represents the ideals of the club and performs them at every available opportunity.
In short, it's someone who 'gets us' and chooses to interact with the fans rather than living in an ivory tower, sucking in the love they create but returning sod all.
There have been times where this would have been a small field. Carra would have won it most years with Gerrard taking up the slack when it got a bit embarrassing. Dirk and Sami aside though, there wouldn't be many takers elsewhere.
For a while I had an active dislike of many Liverpool players, particularly those who saw us as a step on a career path rather than an arrival at the pinnacle. Though I celebrated their goals I couldn't get behind them. We had nothing in common. What life experience would I share with, say, Neil Ruddock or Didi Hamann? What did they say to me about my life and city?
That's not the case now. Today we have numerous candidates including James Milner, the Yorkshire everyman, Roberto Firmino (pre-July hairdo), Gini Wijnaldum (services to happiness), Trent obviously and the favourite, Jordan Henderson, simply because his middle name is Brian. Well, that and being magnificent.
If you're looking at middle names for criteria, then you might want to include Joseph Dave Gomez. Not David. Dave. Talk about being down to earth. Even the full name of 'David' seemed a bit of a posh affectation in the Gomez household, so they officially abbreviated it. How great is that?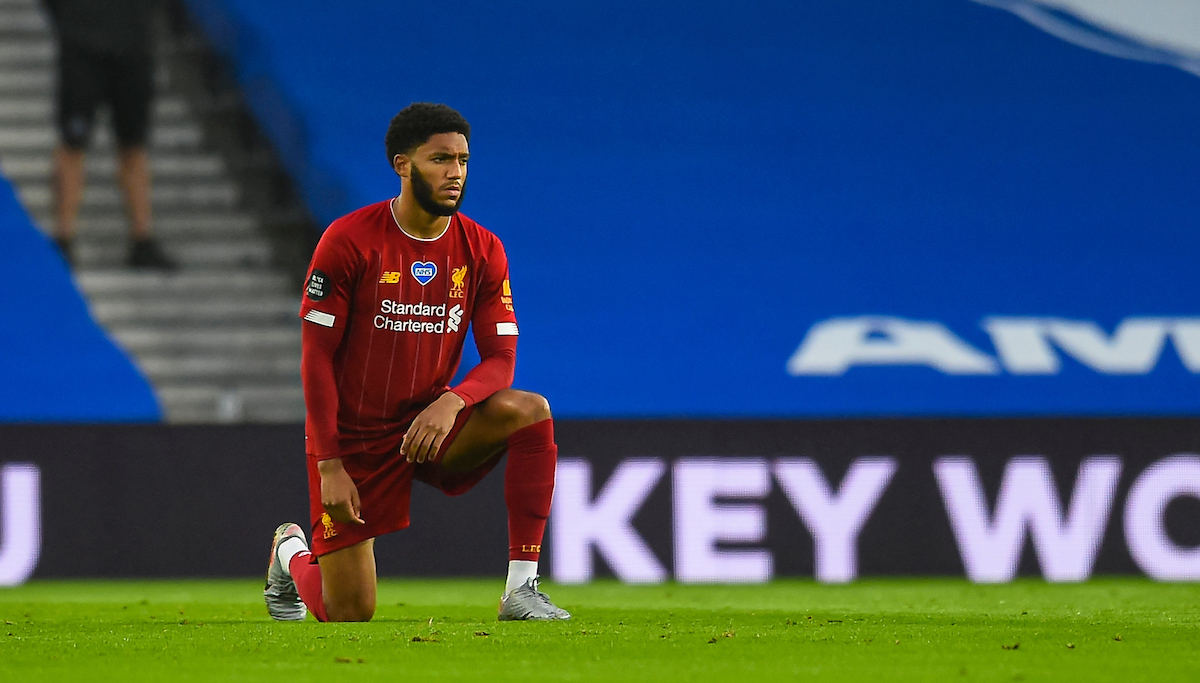 No wonder poor Mark Everton Walters didn't get much love here.
Last year the winner was Andy Robertson. I've thought long and hard about who I'd vote for and came up with Andy Robertson again. I've always championed originality.
This is for numerous reasons and not just for his post-match words at the weekend when Liverpool had to make do with a 1-1 draw against referee David Coote. If you missed the incident, he confronted the referee at the final whistle and said…
"How's that not a penalty is a disgrace. How the fuck is that not a penalty? You didn't see fucking anything. You didn't see anything the whole game apart from fucking booking them in the last minute. Fuck me. What's the point in having you in the middle? What's the point in having you? Fuck me. Honestly."
That tirade has already been termed 'foul-mouthed' by the bastions of good taste at the Daily Mail, but as usual no one has acknowledged that he had a point. It's easy to criticise referees when they make the odd bad decision, but David Coote looked like he was just making them for a laugh. Robbo's tone was more about confusion than fury.
It's also significant that his manager was nearby and allowed his left back to speak rather than usher him off the field.
Why Robbo then? Well, he has the ingredients of everything we adore.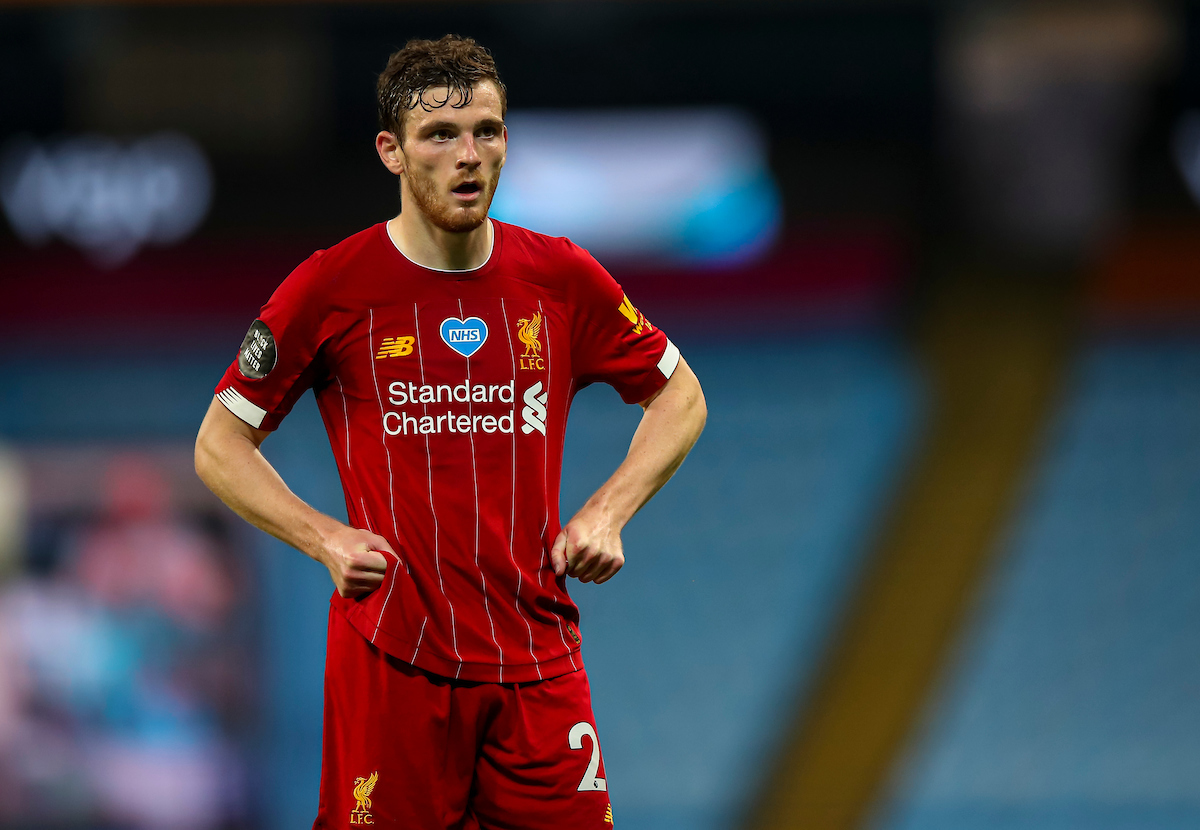 He's talented, he's humble, he's a laugh, he's a league, European and World Champion and he knows that pineapple doesn't belong on a pizza, but that's just the basic stuff. What sets him out from previous players is his attitude and mental strength.
Many would have sulked when taken off in a European Cup semi final, particularly when their replacement was partially responsible for one of the greatest comebacks in our history, but Robbo just got on with things. No sulks.
I suppose he'd done enough by cuffing a moody Lionel Messi around the head and reminding him that reputation means nothing when it comes to big European nights at Anfield.
That's not always been the case. When Ronaldo and his mates came in 2015 they were offered a procession, where Barcelona were treated with the respectful disrespect they deserved.
This Liverpool side, and Robbo in particular, don't do awe. Before that Barca tie he told the press that he considered Messi the best player in the world and the greatest of all time. Then he went through him and got into his head. That's the way it should be.
That's just the on-the-pitch stuff. Before the lockdown it was believed that he had supported food banks in Glasgow and was responsible for funding something in the region of 53,000 meals. He did all that anonymously.
It's clearly a subject close to his heart. Two years ago, he sent Roberto Firmino's signed shirt to Liverpool fan Alfie Radford after he learnt that the seven-year-old had donated his pocket money to Fans Supporting Foodbanks.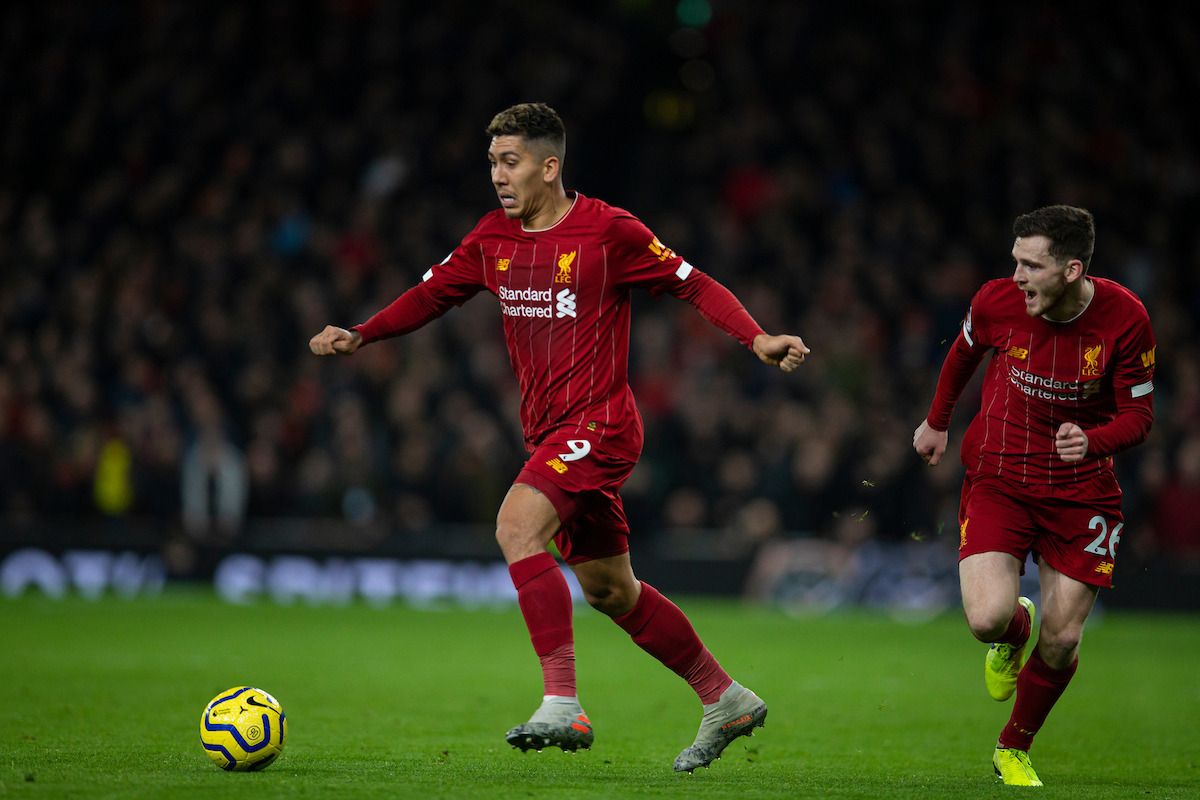 The accompanying letter had an interesting line…
"Let me tell you now, that is brilliant from you and sets an example to the rest of us that showing a little care and thought for others is really important – it's also very Liverpool!"
Very Liverpool.
I love that he used that term, but I love more that those values are his own. He didn't learn anything like that. He'd still be the same man had he stayed at Queen's Park. Just a good honest, down to earth lad with the right amount of ambition, needle and attitude.
We talk a lot about the best players being those who know they're living our dreams out on the pitch. We all want to be the local boy or girl made good with a heavy layer of humility. Arrogance is seldom welcome at Anfield. If we took a poll, I reckon most of us think Zlatan Ibrahimovic is a bit of a tit. As a schoolboy I would have wanted his talent but not the self love.
So, there it is. Andrew Robertson is my vote for The Anfield Wrap for the Embodiment of LFC award. The lad's got everything other than a non-posh middle name. I apologise if your name is Henry.
Also, that header was pretty good too.
---
It's time for this year's Anfield Wrap 'Embodiment of Liverpool FC' award…

We want to celebrate the player who most encapsulates what a Liverpool player should be

🏆 Cast your vote for your 2019-20 winner here 👉 https://t.co/f9e5tRXsmn pic.twitter.com/mE8KQJYBW9

— The Anfield Wrap (@TheAnfieldWrap) July 9, 2020