YOU always remember your first football shirt.
Mine was the 1993-95 away. Green sleeves, white torso with three black lines up each side. Now, I can appreciate that it was a pretty awful kit, but it was my first, so I loved it.
What made it extra special was my dad taking me to Soccer City to get a name and number put on the back of it. "Who do you want, son?" "Steve McManaman!" "Are you sure? He's going to leave on a free for Real Madrid in a few years and then become a below par commentator." "Yes. McMamanan please!"
Dad asked the nice lady behind the counter if we could put McManaman 17 on the shirt. She stared at the tiny piece of fabric that would fit an eight-year-old me and said "Erm… Does he like Ian Rush?"
I just wanted a young exciting homegrown player on my shirt, and although I ended up opting for Fowler 23, my favourite at the time was the fella who wore 17. Years later, I saw similar wide-eyed kids bugging their parents to have 'Gerrard 17' on the back of their shirts.
When Nike bring out their first line of new Liverpool kits next month, there may well be more who pester for the shirt of another academy graduate with the same number.
Liverpool FC confirmed yesterday that Curtis Jones will be swapping 48 for 17 next season. A sign, if it was needed, that the 19-year-old will very much be a part of the first team as they seek to defend their Premier League crown in 2020-21.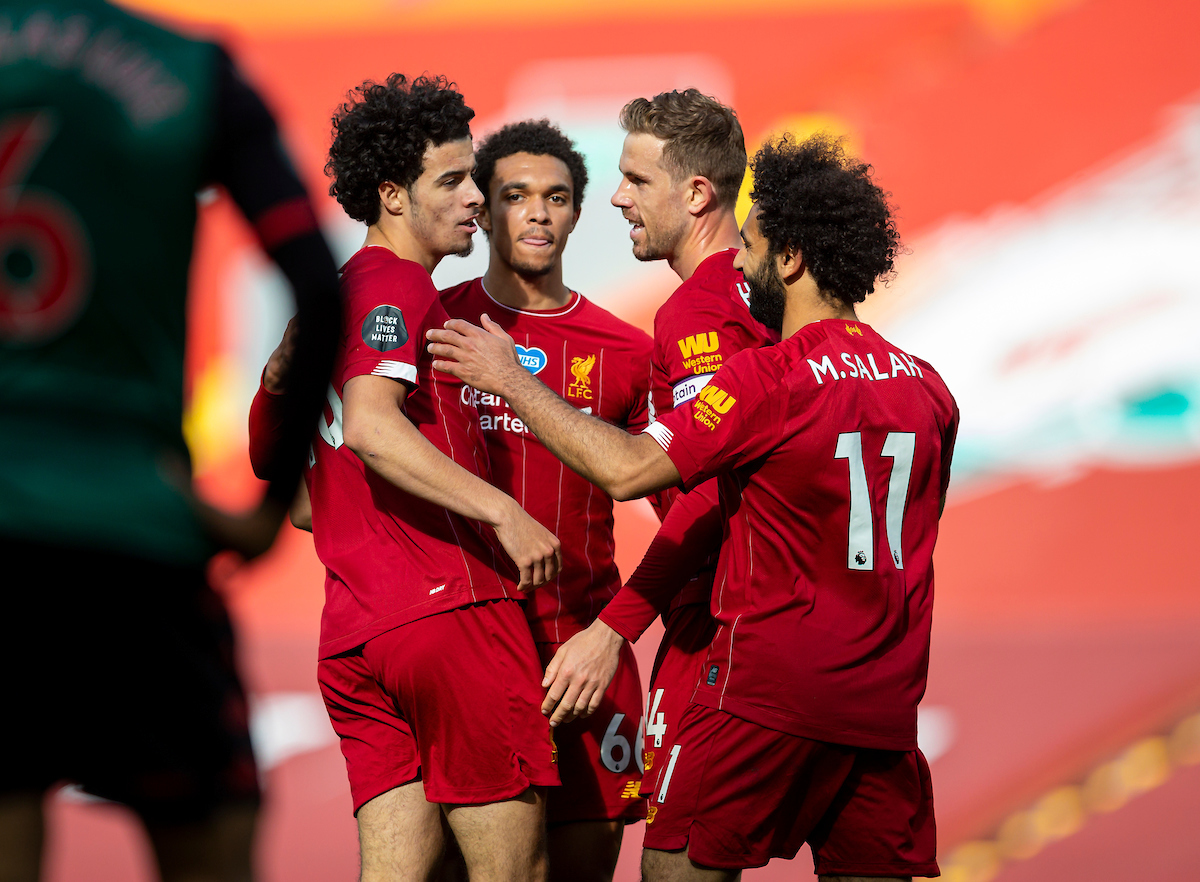 Jones has made a big impression since football came back, scoring his first Premier League goal off the bench against Aston Villa, and then producing an assured performance in his first league start against Burnley.
His form will have come as no surprise to those at the club, or anyone who has paid attention to Liverpool's youth setup the past couple of years.
Jones clearly always had talent, but for his coaches, it was a matter of harnessing it. Keeping the bits that set him apart from the rest, and ironing out the things that might have stopped him reaching the top. The success of that work has been apparent this season as he has dominated in the U23s.
Game in, game out, Jones would be the lynchpin of everything the young Reds did, often combining particularly well with fellow starlet and his 'little bro', Harvey Elliott.
One game that stood out was the 7-0 thrashing of Napoli's U19s in the UEFA Youth League. Jones was on another planet to everyone, completely running the game. Every time he received the ball you felt a goal would soon arrive, and more often than not, it did. He ended up with a hat-trick that day, and it could have been more.
Just over a month later, he was hitting the headlines at senior level. Jones was part of Jürgen Klopp's inexperienced lineup to face Everton at Anfield in the FA Cup, and curling the winner past Jordan Pickford and into the top corner was seen all around the world. He had arrived.
Since then, the manager has mostly kept him with the seniors, and since the restart in particular, has started to treat him like a proper first teamer.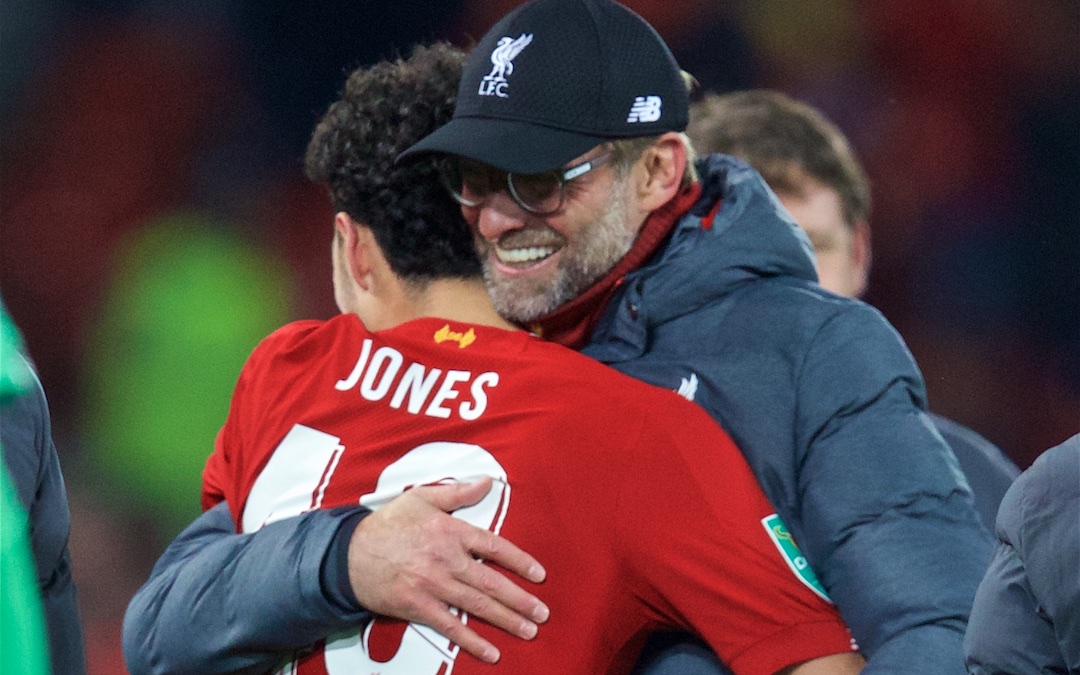 He has, again, risen to the occasion. His goal against Villa was well taken, but his performance after being handed a start against Burnley was even more encouraging.
Sean Dyche's men are not the easiest to play against, as shown by the fact they were able to become the first team to take points away from Anfield in the league this season, but Jones showed no concern, playing as if it was his 50th league start rather than his first. He confidently took players on, always wanted the ball, created angles, created chances and probably should have had a couple of goals himself.
It's never helpful to make comparisons when it comes to young players (he says, before literally doing so himself), but the inevitable conversations will be had during pre season about Jones taking on the role left behind by Adam Lallana.
You can already see some similarities in their play. Jones finds space others wouldn't, and uses quick changes of direction to open the pitch up. In a team that plays the way Liverpool do, that is an invaluable quality. His trickery and unpredictability can be a real weapon for Klopp's men, and you would fancy him to contribute a few goals as well. He's certainly not shy about getting in the box, or shooting from range.
However, it would be an unfair comparison for several reasons, not least because Lallana's presence and attitude off the pitch has been just as important as his work on it in recent years, but also because Jones needs to take his own path.
He has been at the club since he joined the U9s, and you could even say that his development might be… Like a new signing. (Oh God! He said it! Where's Thiago, lad?!) Yes, it's a cliche, but like most cliches, it's also true.
Frank Lampard deserves credit for the job he has done at Chelsea this season, having lost Eden Hazard and been unable to sign anyone last summer (even though he inherited an incoming Christian Pulisic and sealed the permanent signing of Mateo Kovacic).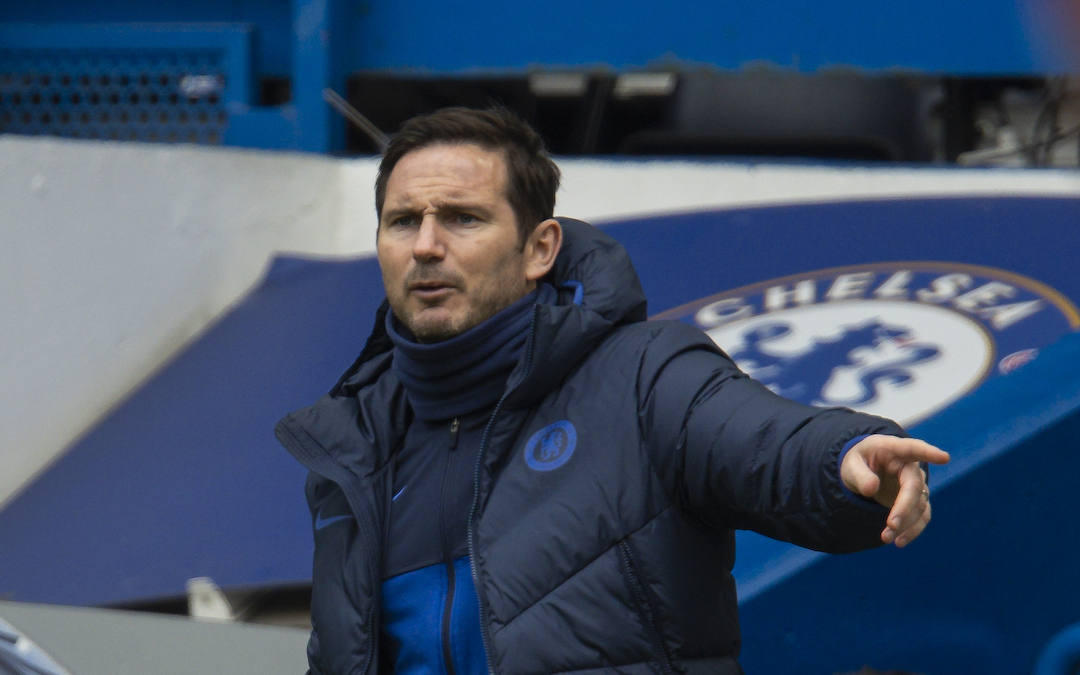 He did, though, have Tammy Abraham, Mason Mount and Reece James to call on. All three were prepared for Premier League action after successful loans and the timing was perfect to integrate them into the first-team squad. They were very much 'like new signings'.
It feels as though Jones is at the same point in his development, without the need for a loan. He looks ready for senior football now, and for the Premier League. Maybe not week in, week out just yet, but he can still play a big part.
It's quite sweet when you see Jones interviewed. He always sounds as nervous as a lad who has been caught stealing sweets and is trying to explain to the teacher why it's not his fault and some bigger boys made him do it. Understandable nerves for a teenager who has never had to speak to the world by himself before. He is anything but nervous on the pitch though, and by all accounts, at the training ground.
Jones will need to continue to put in the hard work each and every day to earn the trust of his manager and teammates, but he seems to be well on his way to convincing those who matter that he can be more than just a useful option. He can become an established part of the English, European and World Champions, hence the number change to go with his new recently signed contract.
He becomes the latest in a long line of huge names to don the number 17 at Liverpool. Gerrard, McManaman, Maxi Rodriguez… Ragnar Klavan… *ahem* Josemi.
I can see it now. An excited eight-year-old rushing to the club shop with their mum or dad, buzzing with anticipation to get the new Nike kit.
"Can I have Alexander-Arnold 66 please?!" "Erm… do you like Curtis Jones?"
---
"The minute you walk into Liverpool, you've got everyone telling you that we need to win the league."

"For these players to have done that. It's going to be a massive let off for them."

Listen our free podcast ahead of Liverpool's trophy lift 👉 https://t.co/Qi7tM72z56 pic.twitter.com/ve8BaQFqQv

— The Anfield Wrap (@TheAnfieldWrap) July 20, 2020