FEBRUARY 15, 2011. 
Kenny Dalglish was the manager of Liverpool Football Club. The Reds were sitting in sixth place in the Premier League after a home draw with Wigan Athletic halted a run of four wins on the spin under the guidance of The King, including victory over Chelsea at Stamford Bridge.
Only eight matches previously, Roy Hodgson had led Liverpool out at Ewood Park, where a 3-1 defeat to Blackburn Rovers left the club we love floundering in 12th in the table.
The Darwen End, always a sell out when Liverpool came to town, was only three quarters full. The Saturday before 10,000 had stayed away from Anfield for a home game against Bolton Wanderers. 
The Reds had started 2011 on their lowest New Year points tally since the 1953-54 season, which ended in relegation.
It was this campaign, with the shadow of Tom Hicks and George Gillett still hanging over the club, that spawned a podcast and website called The Anfield Wrap. 
By the time we had reached the date above, myself, Andy Heaton and Jim Boardman were regularly exchanging emails about how it could all work. Who could we get to contribute? Where could we record it? And how far could we take all this?
We'd agreed on a name by then. Buy Andy a pint and I'm sure he'll tell you some of the more embarrassing ideas I suggested at the time. Parr Street Studios would cost £40 per hour to record a podcast to a professional standard.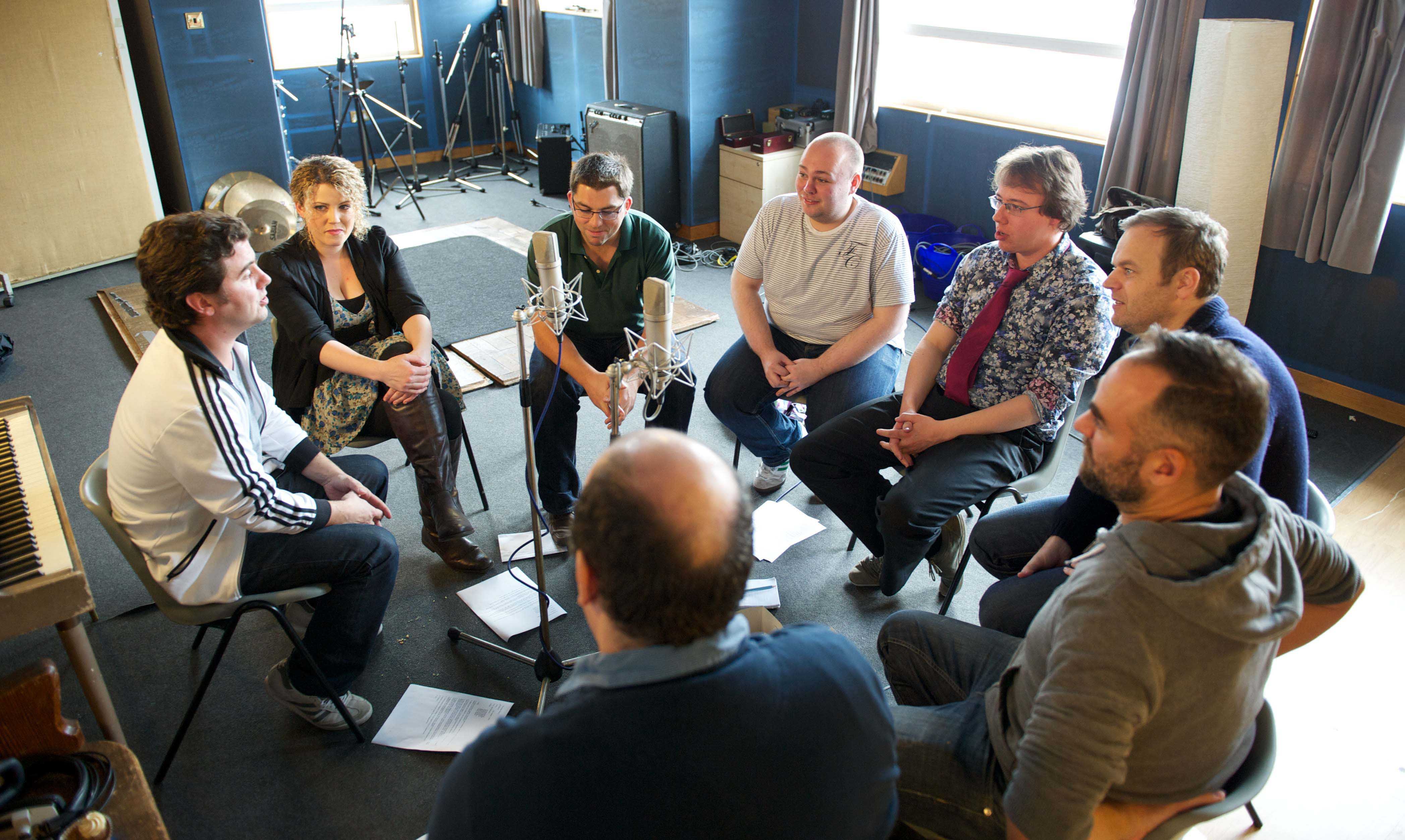 Hosting costs, possible software and equipment considerations and a potential income of £50 a show are all detailed in those early emails. A Twitter account was made, an email address set up and a company registered.
Ian Maloney, of Love Follow Conquer clothing, joined and designed the logo, the brand around it and our first-ever website. He brought the idea to life.
On it went, and by the time Stewart Downing, Jose Enrique, Jordan Henderson and Charlie Adam were making their debuts as Liverpool kicked off the 2011-12 season, The Anfield Wrap was officially a thing. It was born just after 6pm on August 8, 2011, if we're being precise. "PRESS THE BUTTON," read the email.
Many of you will have been with us every step of the way since, from those early 'big room' podcasts at Parr Street through our first show on the now sadly departed Radio CityTalk and right up to the modern day. 
In between there was The Anfield Wrap Magazine, something we were immensely proud of; we tried live shows, we launched TAW Player, we got the keys to our first, and frankly mad, office – a time when we also recorded shows above what you now know and love as Motel Bar.
We moved to a second office in Exchange Flags thanks to Red Touch Media, and then we arrived at our current home, Avenue HQ at Mann Island.
It's crazy to think it's now football season number nine for The Anfield Wrap. Liverpool have won the League Cup, The European Cup, The Super Cup, The Club World Cup and now The Premier League in that time. Kenny, Brendan Rodgers and Jürgen Klopp have managed the side.
In fact, The Reds have contested 476 competitive games of football in The Anfield Wrap's lifetime.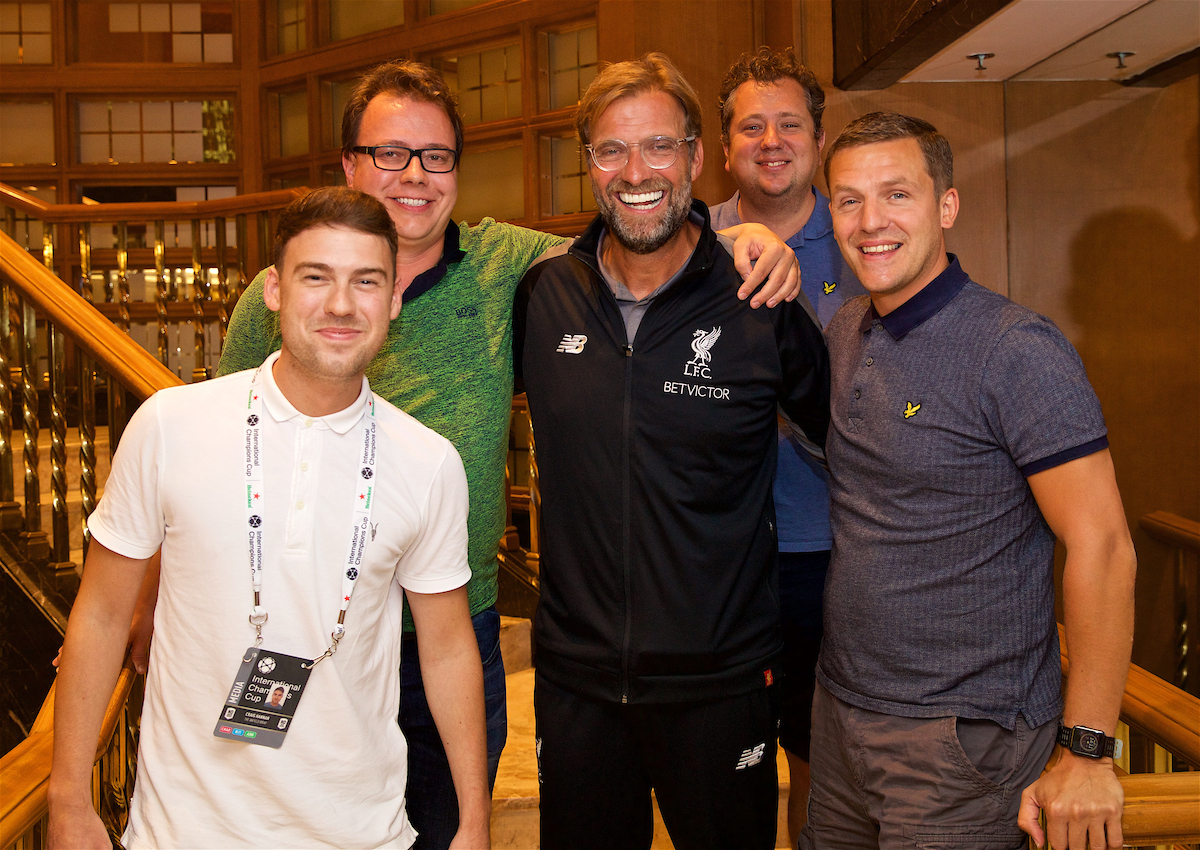 Throw in the nearly-but-not-quite league campaigns of 2013-14 and 2018-19, the players we bought and the players we sold, the controversies, the pre seasons, and everything else that comes with supporting a football club, and we've never been short of things to talk about, write about, and make videos about.
From day one to day 3,252 (at the time of writing), we have been very fortunate to always be well supported in what we do. From the 7,000 or so who downloaded show number two in 2011 to some of the more mind-boggling figures racked up for free shows in 2020, Liverpool fans worldwide have listened, watched and read The Anfield Wrap and made it what it is today.
It's taken us to some amazing places: America, Australia, Norway, Sweden, Spain, Scotland, Ireland, Hong Kong, UAE and more.
And it's allowed us to bring you some fantastic content, from exclusives with managers past and present, to sit downs with the skipper and road-trip diaries from unlikely journeys across Europe. (A mini bus to Kiev… What were we thinking?)
The Anfield Wrap has grown from pints in the pub and an exchange of emails in 2011 to something special that adds to all our Liverpool-supporting lives in 2020. We're proud of that. We're proud of the support we receive. We're proud of the content we produce. And we're proud of the awards we've won in the past.
Which brings me round to asking you for one more little favour. 
On Monday, the voting closes for The Listeners' Choice category in The British Podcast Awards. 
Three years on the spin, The Anfield Wrap has been awarded silver, pipped each time by podcasts produced by the BBC.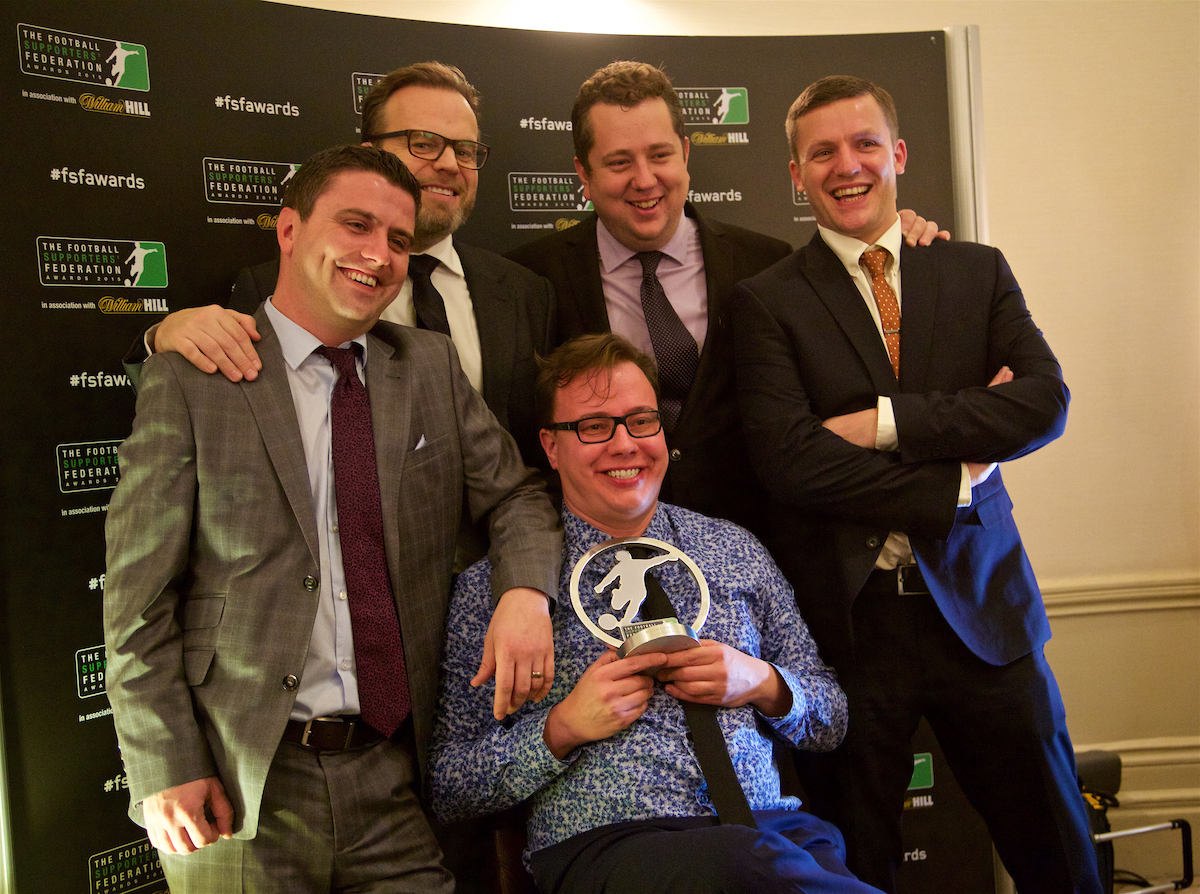 It would mean a lot to us if we could win it this time around. In fact, you can tell The BBC if they're watching that we're still fighting for this title. I'll tell you, honestly, I will love it if we beat them, love it!
Seriously though, we've been very fortunate to have such loyal support for everything we've done and if we can pip the big boys once more, it will be down to that support again.
To vote, simply search 'The Anfield Wrap'. Then you'll be asked to confirm your vote via email. It's dead easy and takes no time at all.
And if we win, we all win. It helps us get interviews. It means people take us a bit more seriously. 
And, if I'm being brutally frank, it means I get to flick the Vs at the cocky Beeb fella who took great delight in telling me how close we got last year only to lose out. The bastard…
Thank you, and Up The Fucking League Champions Reds.
---