ALL goalies are crazy.
That's what we've always been told; reading the books by Rob Childs as a kid, growing up with curtain-sporting keepers wearing tops that looked like that mad rug in your nan's.
Perhaps that's why a large number of football fans are prepared to excuse the occasional moments of madness. All stoppers have got those moments in them, but the top ones are equally as important when it comes to crucial moments.
But sometimes we can cling onto those moments of brilliance just a bit too long. I remember being fuming that Pepe Reina was let go by Brendan Rodgers back in 2013, despite the Spaniard's form and figure taking a turn for the worse. I just remembered the good moments over the bad.
And there were enough bad moments, particularly towards the back end of his Anfield career. But even in his prime years he went to clear Andy Johnson's head instead of the ball, mistook a bright red beach ball for a Nike Total 90 Ascente and more.
I've found the downturn in form of David De Gea particularly relatable to Reina's situation. Some may claim it has been a quick process and more closely resembling that of our own Karius, but I'd argue that Manchester United's man between the sticks has still got a big stop in him and the mistakes have gradually become a bigger issue.
It actually seems like the ones that are easier to save have become the big problem for "Dave". The ones that trickle across the turf right down his throat like that of Mason Mount's in Sunday's FA Cup semi final. But the top-corner shots that require a quick reaction are still dealt with more often than not.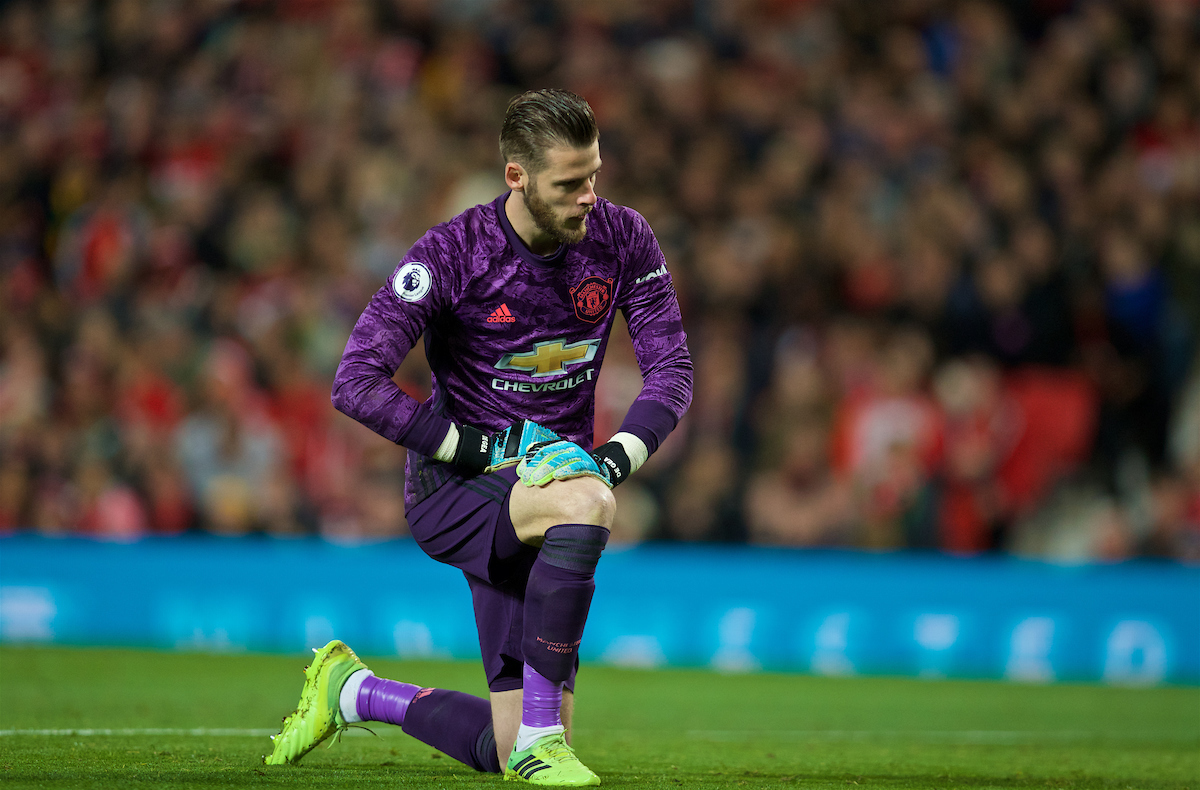 There's something in that which perhaps requires a deeper dive into the mindset of goalkeepers – is it too simplistic to just compare them to that out-of-sorts striker who struggles when he's given time to think about it?
That's a particularly interesting conversation to have when considering the role of Alisson Becker, who had a week he may not look back on with such fondness after his howler against Arsenal last Wednesday evening.
Depending on which side of the fence you sit – which more than likely means whether you support Liverpool or not – you may choose to look at Alisson either as somebody who makes every save look easy due to his positioning and use of body, or as a keeper who only makes the easy saves.
However, the trophy haul since he joined the club two years ago this weekend tells its own story and some will rightly say he was the final piece of the jigsaw puzzle for this side. For too long we had to watch keepers we didn't trust throw in howlers and struggle to clear the halfway line with their below-par distribution.
And while Alisson has made the odd mistake in him, his contribution cannot be questioned on either of those scores. He's come up with some huge stops to ensure Liverpool's road to the top has been a smooth one and his distribution has become a counter-attacking weapon.
For the big saves that set us on the road to trophies, look no further than his denial of Napoli's Arkadiusz Milik at Anfield on The Reds' road to Madrid.
While some may play it down as a routine stop, it's actually only routine because the Brazilian makes it look that way, thanks to his quickness to come off his line, anticipation to know where the striker will receive it and making himself big to ensure the ball can't be squeezed past him.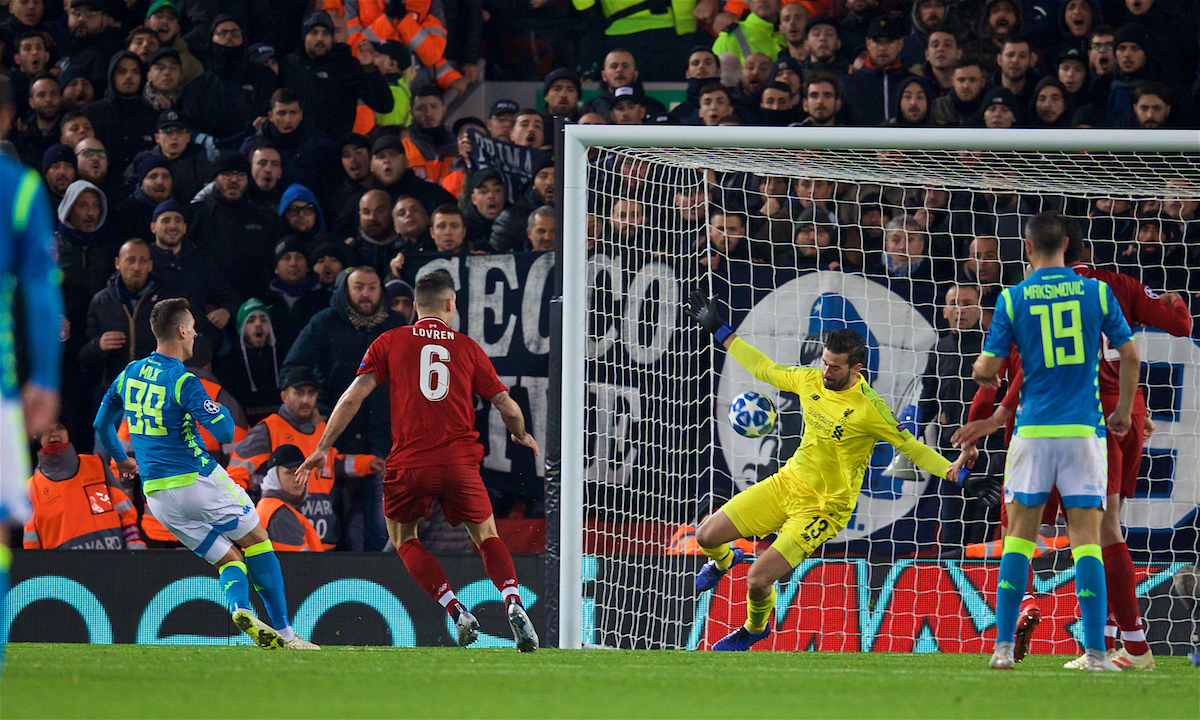 For distribution look at Burnley away last season, where a big save is followed up by quick thinking to get us back on the front foot and in for the winning goal. Manchester United at home this season, also known as the day we all admitted the league was won, and him running the length of the pitch will be one of the abiding memories of this historic season.
I was a bit too young to have had the displeasure of watching Peter Schmeichel dominate as United's goalkeeper, but I've been told that one of the things that made the Dane look so good was that he made it all look easy and was literally unbeatable on his day.
He, like Alisson, still had moments of madness but he'd make up for those moments where he cost his team by winning them points or even trophies elsewhere, and our Brazilian's importance is further highlighted by the fact that De Gea appears to only have the former in his locker at the moment.
United have got a bright future but still plenty of question marks to be put to bed before they can make a serious challenge.
Meanwhile, Liverpool's biggest question mark of the last 30 years will be answered on Wednesday.
---
"We played to be champions – that was our main goal and we achieved it – nothing can take the shine off us being champions"pic.twitter.com/uxbCYBGcIJ

— The Anfield Wrap (@TheAnfieldWrap) July 16, 2020