JÜRGEN Klopp has changed tact.
The language, oral and body, has strategically shifted. He is grateful, buoyant and optimistic to camera and microphone. Like an acclaimed star of the big screen he's constantly aware, dissecting through the subconscious of the watching world with aplomb.
Listen back to his Anfield Wrap interview with Neil, the language grabs you. He talks with the narratives of appreciativeness with every sentence. It's no longer a case of winter-worn Klopp, snapping in a padded New Balance coat and snood, telling you nothing is won and about it being the next game.
Listen and you'll see that he is now saying when Liverpool win the Premier League and not if. This isn't the Freudian slip of our loveable Bavarian. It is concise, morse-code like messaging to Liverpool – and a responsibility he places on everyone invested: Get ready, because you've all got a hand to play in finishing this thing we've started.
The message has manifested in front of us over past days and weeks.
The Reds will now play all of their remaining games at Anfield. Make no mistake, this was an outcome the club and team wanted badly. They could have played their photographed practice match anywhere; Melwood, Kirkby, but they chose Anfield under the sun with photographers snapping down from the Main Stand sky.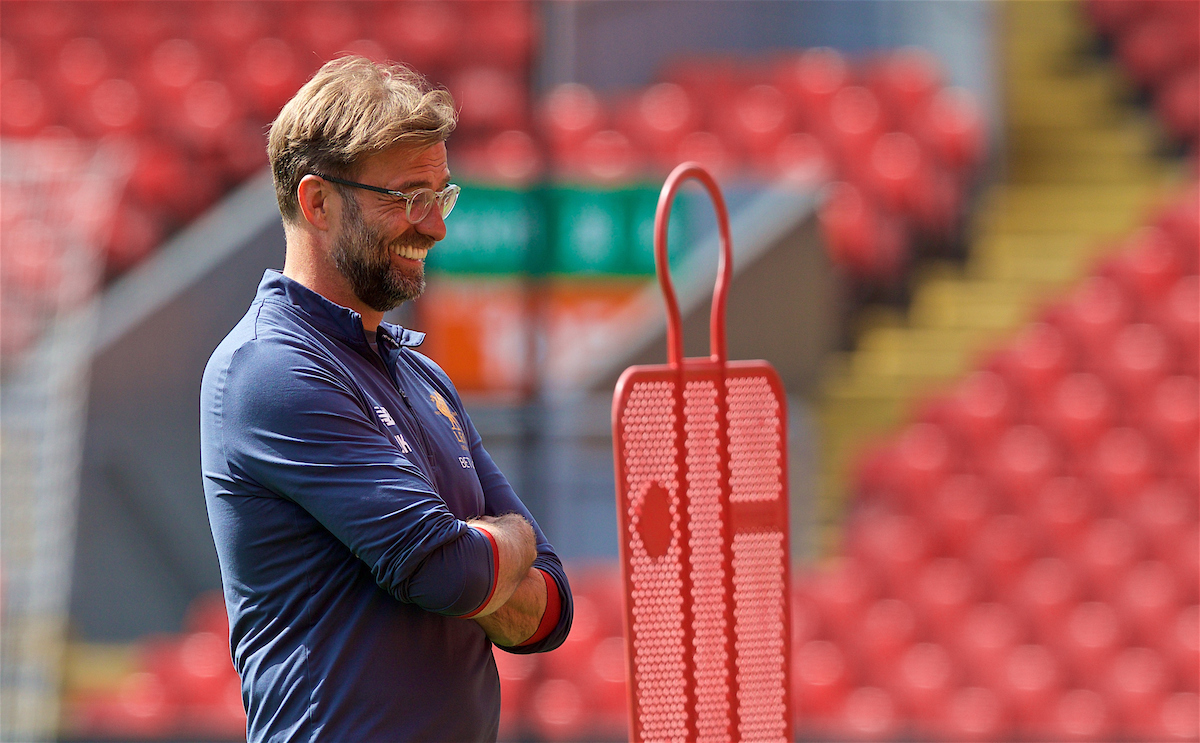 Liverpool need Anfield as much as we do. They might not get to have us there, but they still get its essence. They still get to carry on this eternal job of the Premier League title in the lair of L4.
Records and points tallies may matter a lot, but familiarity matters more. If Liverpool get to play in Anfield and you get to watch them. You get to see Roberto Firmino no look at The Kop, Mo Salah running so fast he makes the Kenny Dalglish Stand a blur and Virgil van Dijk slalom under a red and green backdrop.
Klopp needs you to have that because this team needs to feel us there. They need to know that those three months spent improving your running on Strava or painting every corner of property you occupy hasn't suddenly given you a realisation that your life is actually better off without this irrational madness.
The manager knows that. That's why he told Neil we will have a parade whenever we can, in whatever way we can. He doesn't care what shite is spouted.
He has taken his team to The Kop hand-in-hand after drawing 2-2 against West Bromwich Albion, so if you think he isn't getting pissed with the Premier League trophy and 100,000 Liverpool supporters at the first opportunity then you're very much mistaken.
This is a job started and finished together. That's why Adam Lallana is going nowhere until these nine games are completed.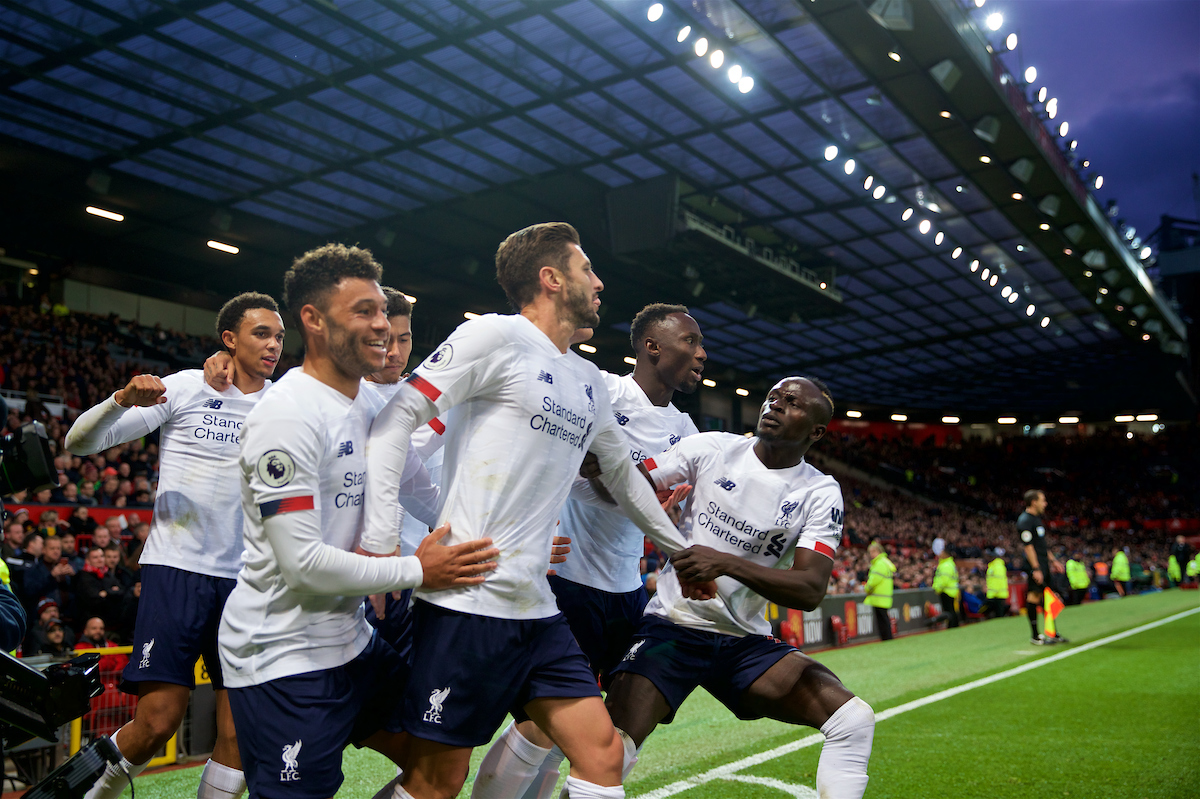 We've all lived Lallana's story. He is the man who fell into Klopp's arms with no fibre of his body left to offer on matchday one. He's getting that medal, he's hopefully going to know his name will be chanted by the millions watching him lift that trophy before he gets off. He gets his moment as a part of all of this.
So, what can we do when we can't do the thing we're best at? We make them feel like we're there. Van Dijk needed no more motivation to win the European Cup after seeing a video of Jamie Webster on the day of the game in Madrid. That's what we harness in our own, responsible way.
If we have to stay at home then so be it. There will be bunting out and pyro from windows and people raising glasses to a moment a generation has yet to see, and those who couldn't live to see it again. Above all else we need to be as invested as we were when Klopp gave us the fist pumps at full time against Bournemouth.
It was around this time last year that the phrase "never give up" became a Liverpool motto. This manager demands that you haven't. He demands that we climb this hill our own way.
He demands that we finish what we started, and that we do it together.
---
"It makes you realise special things are possible."

"This team is not the finished article. These are all special moments that I will never forget." ✊

Subscribe to watch or listen to our exclusive 22 minute interview with Jurgen Klopp 👉 https://t.co/oaOWcUzrlr pic.twitter.com/21xvWJpqq2

— The Anfield Wrap (@TheAnfieldWrap) June 8, 2020