TIMO said no. Ti-no? Ah well.
If there's anything football fans like it's idle transfer speculation. What's more, it doesn't even have to have any basis in truth to hold out attention.
As the summer begins, names are dredged up and added to the words 'linked with' to satisfy the salivating Pavlovian dogs that we are.
Those stories are easily created. A bored journalist may need to fill a few paragraphs somewhere so has a look around at who needs what.
If, say, it's known that Chelsea are in the market for a goalkeeper it just takes a quick look around Europe to see which name sounds the most credible. No one needs to consult the club, a source, a player or even another human being. From thought to page via Wikipedia.
This can backfire, often with hilarious results. In 1999, the News of the World – that bastion of truth – picked up a story from a fan forum which claimed that Monaco's under-21 French international Didier Baptiste would be coming to Liverpool for a fee of £3.5m.
The player had hinted that he was talking to a French manager about a move to the Premier League and, as there were only two in the league at the time, and Arsene Wenger was fine for left backs, The Times ran the story about Gerard Houllier was the very man. They even went as far as to state that Liverpool were certainly overpaying for the youngster by at least a couple of million quid.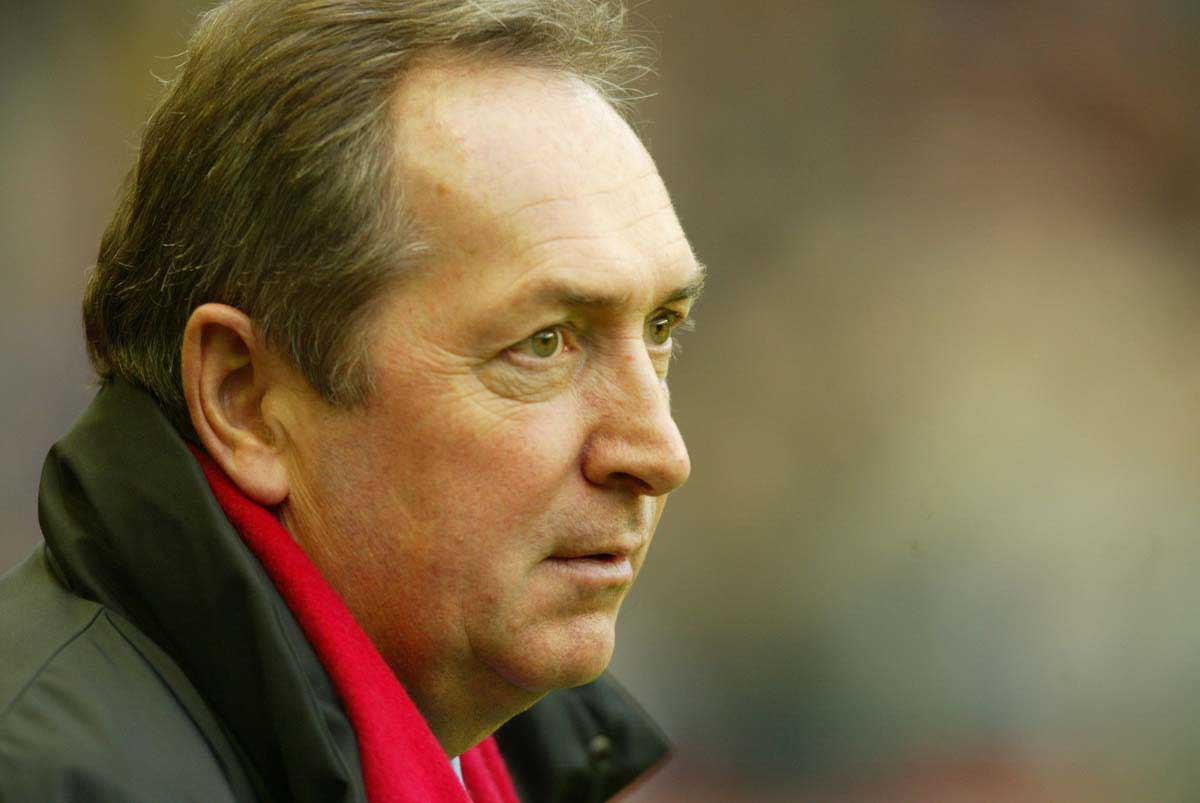 They were right too.
The problem with Didier Baptiste's potential transfer was that there was no Didier Baptiste. He was a fiction. Literally. He was a character in Sky's soap opera 'Dream Team' and was therefore unlikely to set up alongside Henchoz and Hyypia.
Portrayed by the late Sacha Grunpeter, Baptiste became a firm fixture at Harchester United, scoring five goals in 44 appearances before being shipped off to Marseille after a match-fixing allegation. Obviously.
The Werner link at least had a realm of plausibility about it. He's German, Jurgen Klopp likes him, he's good and he's a real human being.
But it was not to be. Last week, Chelsea met the £53m release clause and a five-year contract was plonked on the table. If Liverpool had been interested, then that interest had cooled.
There could be any number of reasons for this, the most obvious one perhaps being that the player and club aren't quite ready for each other. He certainly has the quality, but it's a little too soon for him to start looking at houses in Formby. Opportunity seems to be the major stumbling block. I mean, where do you play him?
You'd expect him to replace one of Mane, Firmino and Salah long term but not immediately, given they're the most potent strike force in Europe. It'd be difficult to ask the lad to agree to bide his time on the bench and hope they move on. The word from Anfield is that the front three are more than content to stay with the European and World Champions so, well, that's that.
Chelsea, however, have a ton of cash and plenty of room in their squad. Tammy Abraham might well be their future but Olivier Giroud, at 33, is hardly a viable option as a regular starter. Seems a no brainer for them.
It's important too to remember that the post-COVID economy coupled with the sweaty mess of Brexit makes for uneasy times for the club's bean counters. True, we didn't sign anyone last summer as the majority of the Coutinho money went on van Dijk and Alisson, but maybe FSG are exercising caution until the picture becomes clearer.
We can judge that in several ways. Perfectly sound business sense or a further example of their slow and sloppy running of the club. You decide.
The online Red world ran to either corner. The 'FSG Out' lads hoisted their yellowing banners for the first time in a while and those who think they can do no wrong pointed to those nice new trophies with raising their eyebrows and unbelieving gapes.
It's possible to have a foot in either camp even when you take Werner out of the picture. While it's embarrassing to have companies with no interest in football shoving our badge on their websites, it's hard to argue with the big money signings and trophies they've funded. In a war of arguments, the group with the European Cup tends to hold the better hand.
There's another reason why Werner and his people chose Chelsea. Maybe he just wanted to go there and none of this is anyone's fault. Maybe the deal wasn't right.
It's not impossible. Back in 1983, the genius that was Michael Laudrup wanted to play for Liverpool and it looked like a three-year deal was done and dusted. This was to be a major coup and one to rival Spurs bringing in two Argentinian World Cup winners when they were newly promoted to the top division in 1978-79.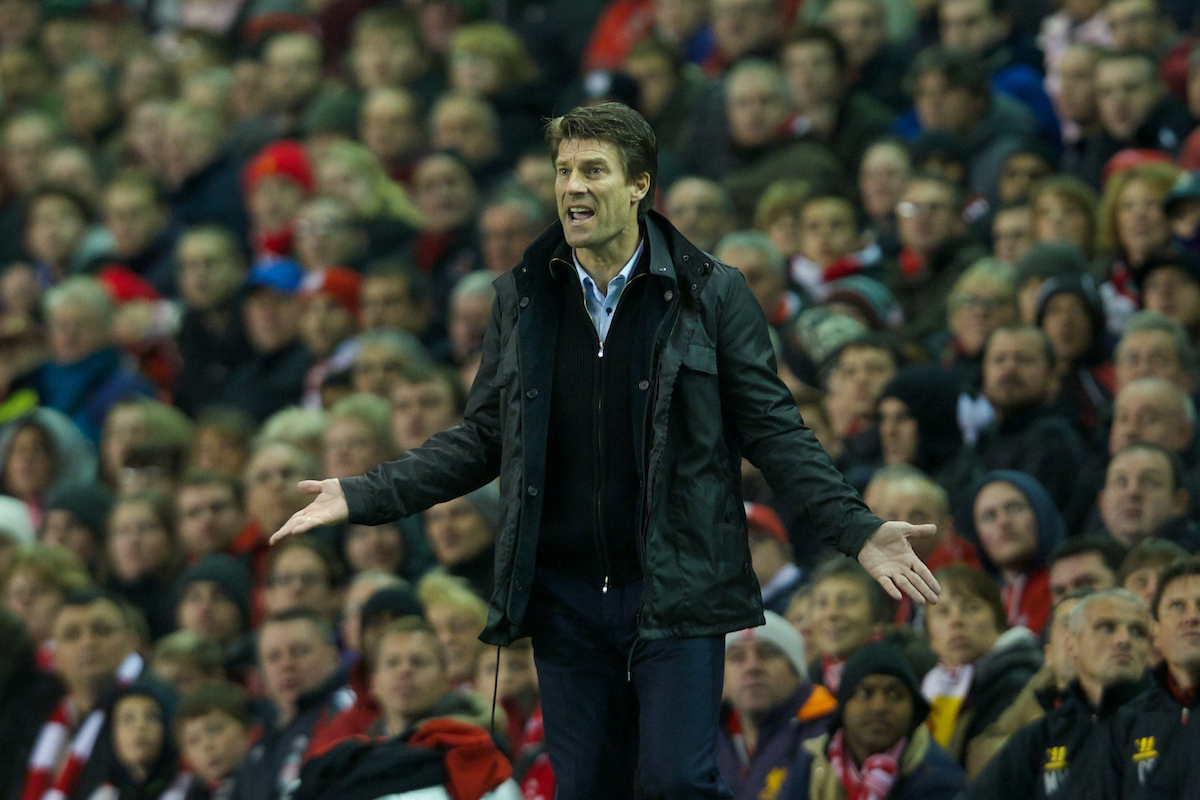 Then things went wrong. Liverpool wanted an extra year as the Dane was still young and might have needed a bit of bedding in. Laudrup took umbrage and refused to sign. He went to Juventus instead who instantly loaned him out to Lazio for a year without telling him that that was always their plan. Gutted for him.
Sometimes players and clubs just don't fit. Maybe that's the case here. We don't have first pick, or a God-given right to take who we want. Sadly.
We have made two mini signings, though. Andy Lonergan and Adam Lallana have penned short deals, so they'll at least be on our books when league medals are handed out. Not quite as big news as the Werner deal but just as important for us. Lallana played in both Anfield derbies this season and would have taken the accolades had we not scored so many important and memorable goals.
No Timo then, but it isn't the end of the world. There are tons of players we didn't sign when it looked like we were favourites (Ronaldo for one) and we somehow survived.
While Laudrup was wandering around trying to work out why he was in a Lazio kit, Liverpool won a Treble.
It'd be nice if history could repeat itself there, wouldn't it?
---
"I did get a little bit more concerned when i read reports that Michael Edwards and co rated Werner higher than Havertz & Sancho [but still didn't sign him]."

Watch for free 👉 https://t.co/WjIXphQjeF pic.twitter.com/SsyS6yNugQ

— The Anfield Wrap (@TheAnfieldWrap) June 9, 2020