THIS generational Liverpool side, perhaps the best we've ever seen and will ever see, has some great stories.
Trent Alexander-Arnold, the local lad from Liverpool whose dreams came true in Madrid.
Jordan Henderson: a player once considered the poster boy for the club's failings, subject to vitriol from outside and in and dismissed for not being up to standard, now the fulcrum of Jürgen Klopp's serial winners.
Divock Origi's goal that clinched the club's sixth European Cup, simultaneously confirming his cult hero status, marked the fulfilment of a dramatic U-turn from a player once named in Ligue 1's worst XI.
Yet Andy Robertson's journey, embodied by a five-year passage from being part of a team beaten 2-0 at Annan in front of a crowd of just 242 people to a Champions League finalist in 2018 and successful vindication the following year, may just top the lot.
At the start of the 2010s, he was a youth player at Queens Park, having been released by Celtic at U15 level in 2009 after being considered too small.
Making his senior debut in the Scottish Third Tier, the Scotsman's position in the amateur leagues was epitomised by his infamous "life at this age is rubbish with no money #needajob" tweet in August 2012.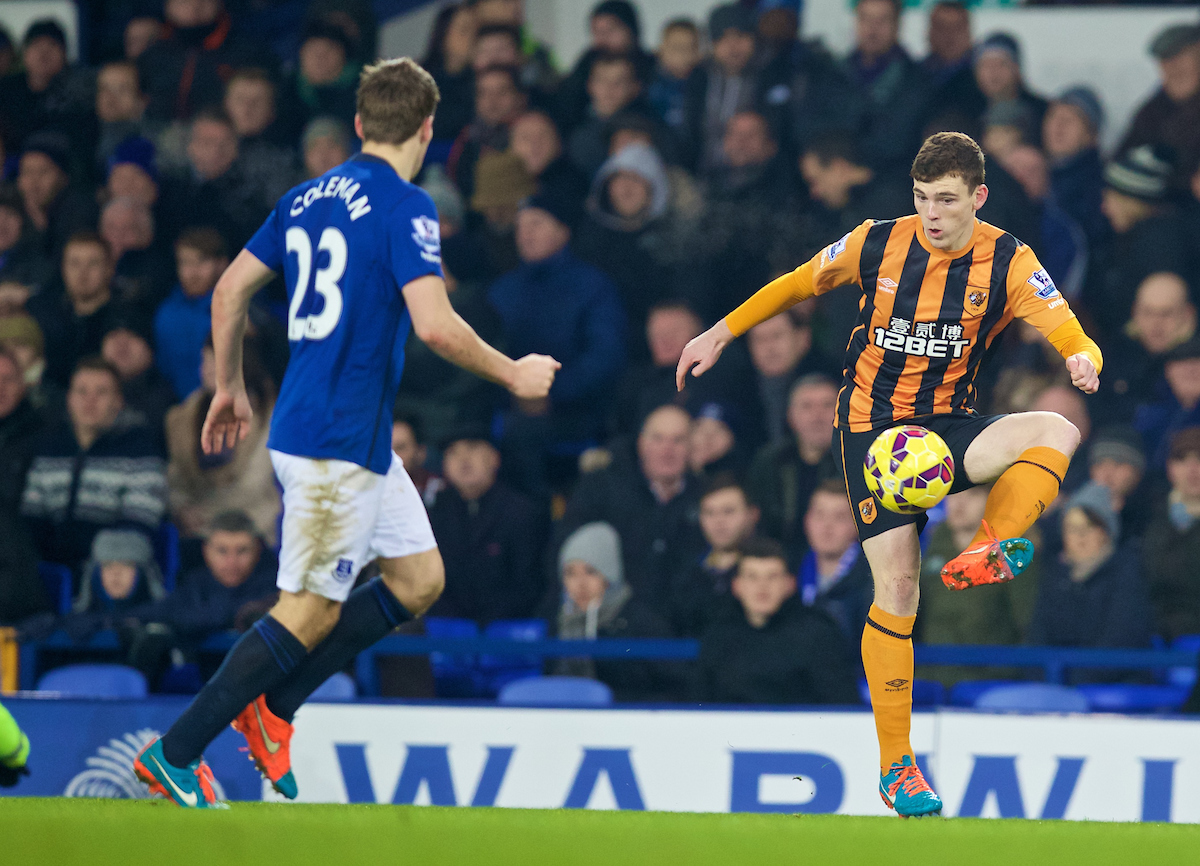 His decision to battle it out for one more year in a last-ditch effort at pursuing his ambition of making it in the professional leagues is symbolic of the man himself, and since catching the eye of Dundee United in June 2012 as a 19-year-old, Robertson has never looked back.
Every step born out of a burning desire to prove those who had cast him aside when he was 15 wrong.
Celtic had decided he was too small; he would prove he wasn't.
A £2.85millon move to Hull City would ignite the fuse, providing him with a bigger stage to showcase his considerable repertoire; a perfect blend of defensive astuteness and attacking nous later considered an ideal fit for The Reds.
Fast forward and, in a growing list of shrewd buys engineered by Michael Edwards, signing Robertson for £8million in a deal that saw Kevin Stewart head in the opposite direction, stands above the rest.
He was the product of a rejuvenated, data-driven scouting department which has been instrumental in the Klopp era.
Indeed, Robertson has become the solution to a long-term problem.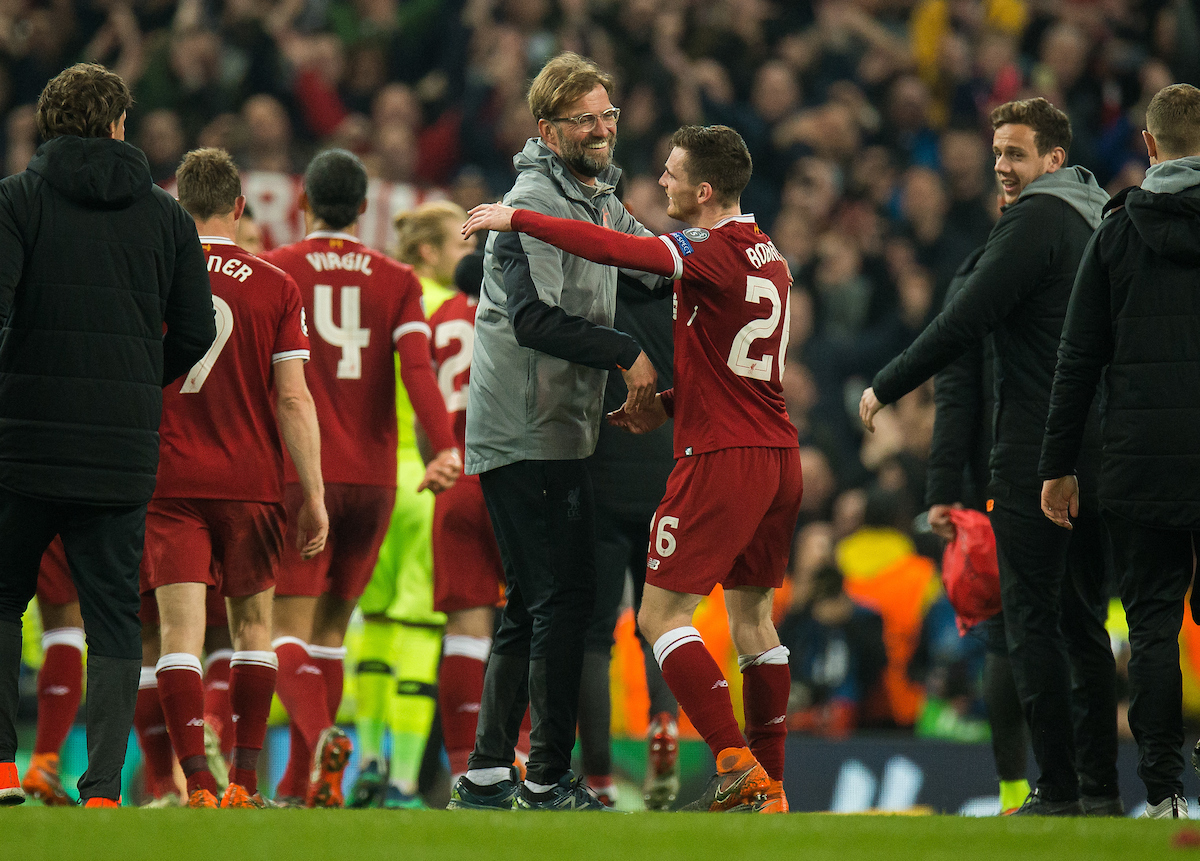 It's been forever and a day since The Reds could claim to have a great left back. Over the years plenty have tried, but all with limited success.
Fabio Aurelio would've made a good go of it but for persistent injuries, while John Arne Riise had his shortfalls, hiding defensive frailties with a bullish will to get forward and a wand of a left foot. Neither can be considered true greats.
Robertson, meanwhile, has been infallible.
Klopp's system depends on organised and intuitive switches of play. Each switch needs to sow fresh doubts in the defending side's minds and exploit the range of attacking possibilities unfolding in front of him. That is, they must be entirely unpredictable to the opposition; a defender's ultimate nightmare.
This revolves heavily around a collective hub; assimilating information on your teammates playing styles as such that you establish an almost telepathic partnership across the field.
Andy Robertson and Trent Alexander-Arnold's formidable partnership has grown to become just that, with their quality in delivery from the flanks forming one of the most powerful weapons in Klopp's arsenal – a key reason for the club's three major honours in the last year and a hint at what they could offer over the best part of the next decade.
Furthermore, amidst his attacking prowess, is a tireless work rate and persistence.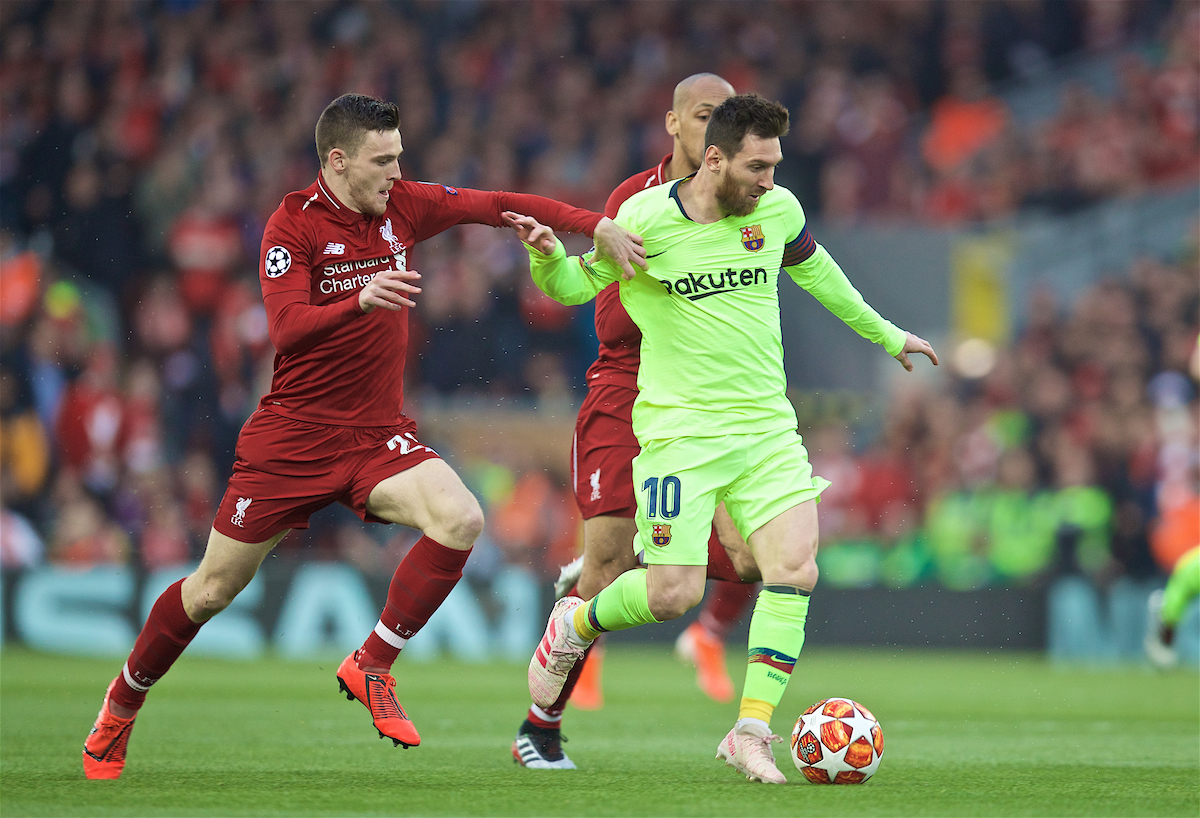 "I am still tired just looking at Robertson. He makes 100-metre sprints per minute, absolutely incredible."
That was Jose Mourinho's admission after Manchester United's 3-1 defeat to Liverpool; a glowing appraisal of the 26-year-old's brilliance.
A renowned advocate of Gegenpressing, Jürgen Klopp once argued that: "The best moment to win the ball is immediately after your team just lost it. The opponent is still looking for orientation where to pass the ball. He will have taken his eyes off the game to make his tackle or interception and he will have expended energy. Both make him vulnerable."
A philosophy such as this requires an assortment of qualities; persistence, determination, positional awareness and astuteness and stamina to hunt for possession at the earliest possible opportunity, all of which are attributes now commonly associated with Robertson.
He is an affable guy and a player who has bought into the culture of the city. Look closer, though, and there is a cold, steely toughness in his eyes. It hints at a fierce fortitude and resolve.
The 26-year-old Scot has evolved into one of Liverpool's core antagonists; the constant figurehead of the team's controlled aggression and a reflection of the growing gamesmanship that has developed in their journey from nearly men to serial winners.
A trait many supporters believe has all too often been absent in recent years, Robertson acts as the constant voice of annoyance in the referee's ear, the lightning bolt of energy urging teammates on and the hard-hitting, no-nonsense tackler.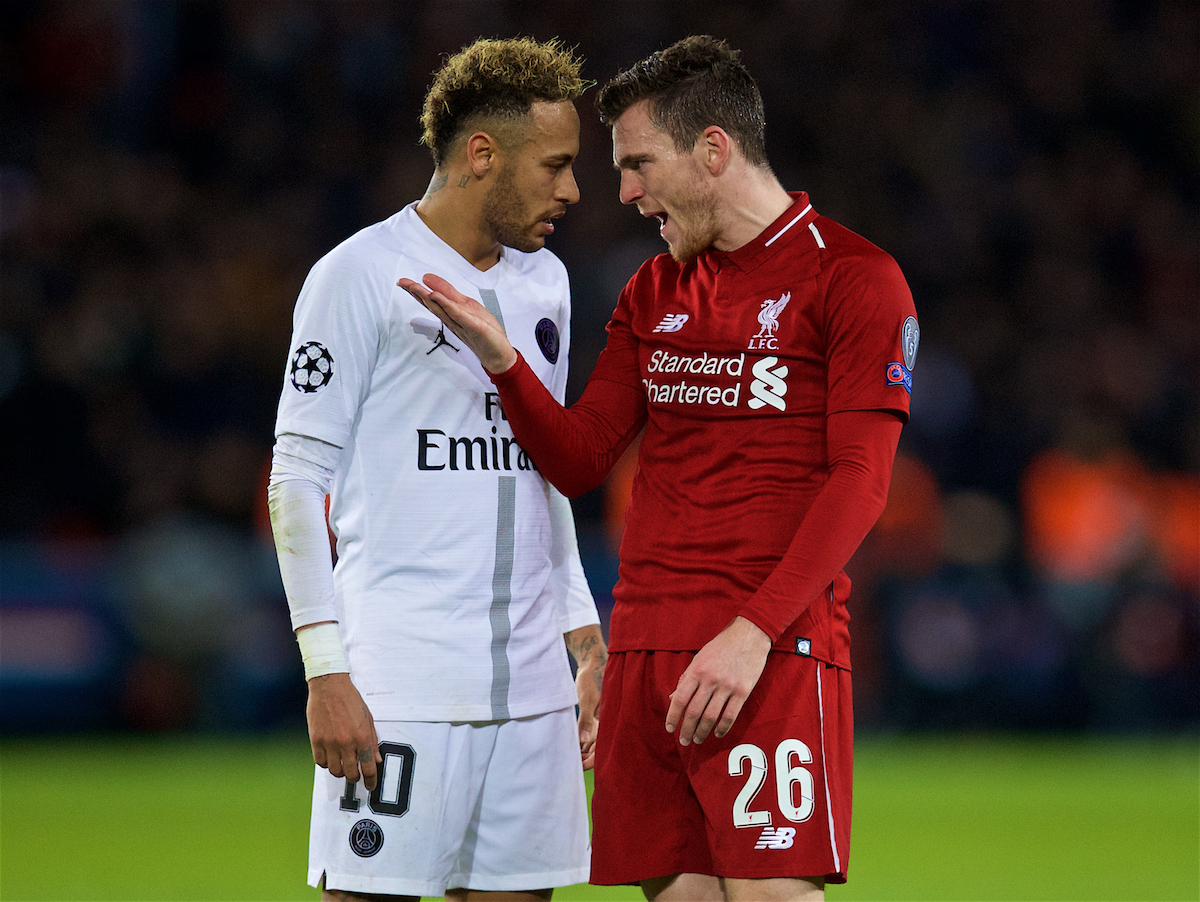 When the Scottish international arrived, Klopp said 'This is a player who does not limit his ambition', and he hit the nail on the head. Robertson is a remarkable show of what the power of hard work and determination can do.
He has had to prove himself with every step he has made, and he has done so in emphatic fashion. His journey epitomises his unwavering desire and determination.
As he wrote earlier in the year in a piece for the Players' Tribune: "No magic wands have been waved in my direction, I didn't win some kind of lottery to land a spot on one of the biggest clubs in the world.
"The reason why I'm a Liverpool player is the same reason why I'm captain of my country: I've worked my bollocks off to get where I am, and by doing that, I've been able to make the most of whatever talent I have."
Robertson has given every ounce of blood, sweat and tears to realise his dream in the face of adversity, becoming the poster boy for determination and perseverance in the process.
Raucous shouts of 'Oh Andy, Andy' now ring around The Kop, a cult hero whose fan club is extensive to say the least.
It is a song filled with affinity for a player whose tireless will to get to the top must go down as one of football's biggest and best success stories.
---
🗣Player Profiles: Andy Robertson | From Giffnock To Glory

This is the first in a series of audio documentaries from The Anfield Wrap, a story of the journey to Liverpool told by team mates, coaches and supporters.

Listen To Part 1 On @andrewrobertso5 👉 https://t.co/uzhrCecutm pic.twitter.com/eqYrg2JhVd

— The Anfield Wrap (@TheAnfieldWrap) April 14, 2020