I'VE been doing a lot of thinking lately.
Let's be honest, we've all had plenty of time to do just that during the last 12 weeks or so. I got to thinking about football and what it means to me, how much of a role it plays in my life and how much it has given me over the years.
You've got those who think it's just a game full of overpaid players – just 22 people chasing a ball round some grass – all the hits. And that's fine, it's their opinion, they're absolutely welcome to it. It would be boring if everyone thought the same, after all.
But to those who get it, it's not just that, it's never been just that.
Football and everything that comes with it has been a part of all the best experiences in my life. It's played a part in all of my relationships with the closest and best friends I've got. It has taught me things you can never learn in a book. Anyone who knows me knows how much I love it, but I'm not quite sure that they know just how much it's helped me in life.
To be completely honest, I don't think I was until I properly thought about it.
If you're not already aware, I am visually impaired. I have been since birth, although I was only diagnosed with retinitis pigmentosa when I was seven after lots of tests. It's a degenerative disease and over the years it's gotten worse.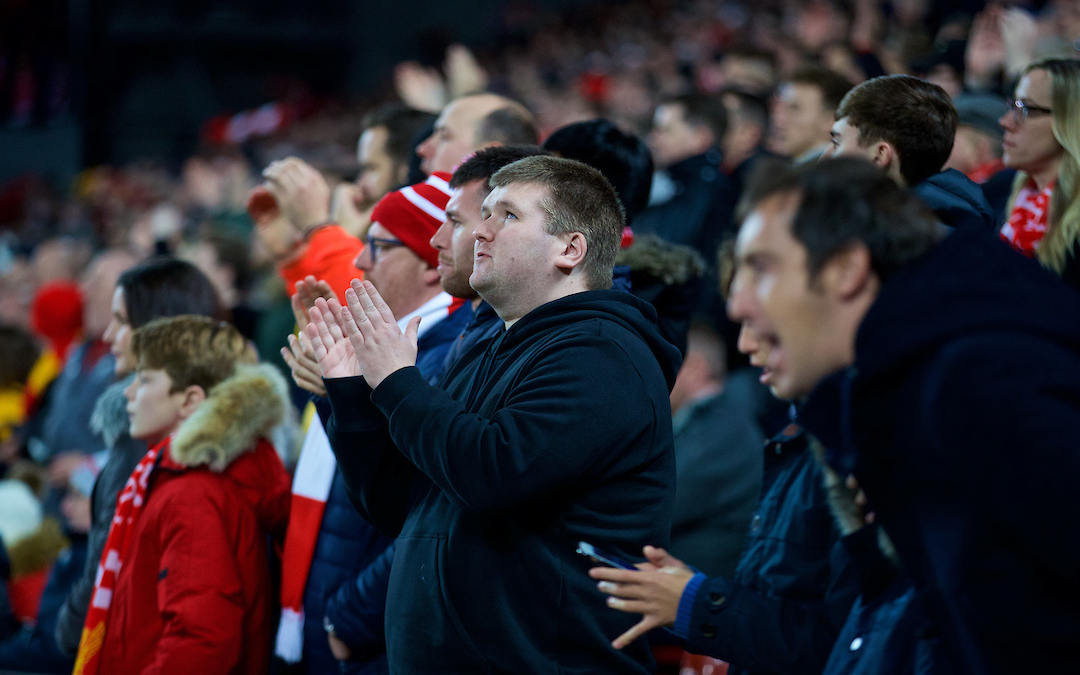 But when I was growing up it was never really a major concern to me. I was too busy living life and doing all the normal things kids do. I played footy with my cousins and my mates, played FIFA, and occasionally even Pro Evo. Sounds normal and it is on the face of it.
When I look back at it all now, though, I was making a bond that will never be broken, with the game and people around me, evidenced by the relationship I have with my cousin Ste. I know we are bonded by family, but all the years of growing up with him, being a similar age, playing football and having the same love for the game brought us closer.
That night we beat Napoli in the Champions League, putting us on the road to number six in Madrid, the clip of Ste explaining to me exactly how Mo Salah scored went mad. There were loads of comments on the video saying what a friendship, what a bond, and it's true. But that all came from everything that went before.
Funnily enough, my sight getting worse when I was about 20 probably made the bond with my cousin even stronger. It's something that we've never really spoken about. We never really needed to. Because the next time we went to a game together, once my sight had got worse, it all just came naturally.
What was eventually captured on the video was just normal to us.
The fact that it all led onto us going to Melwood meeting the players and the manager is still surreal to this day. But again, that all happens because of the bond we have. Without that bond there is no video to be captured. Without that bond we don't get to experience something we never thought we would ever in our lives.
Them sort of things normally happen to other people, but this time it happened to us and we will never forget it. That's why although to some it will never not be just be a gang of fellas chasing the ball around a pitch that we go and watch every week, to us it's so much more.
The Reds are back on Sunday. I know it's not going to be the same as before all this. I know this is going to be the new normal until it is possible for us to be back in the ground. I understand people's opinions and feelings about it not feeling the same, I do.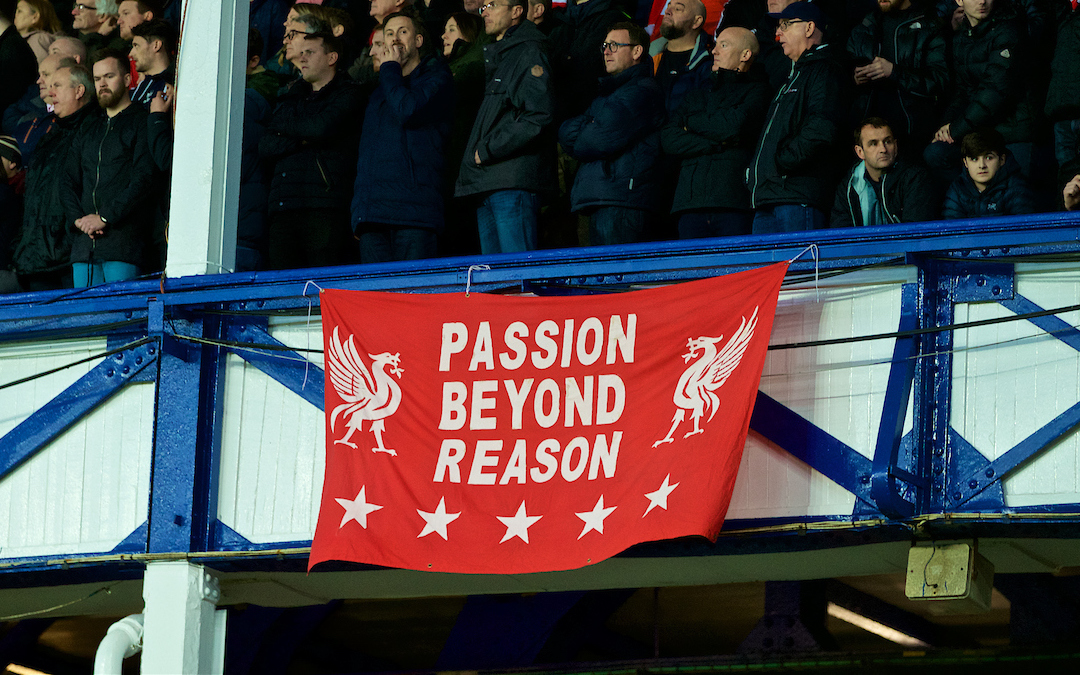 Believe me, I'm going to miss not being at Anfield, doing our usual routines, standing in our spot. It's going to be hard not being able to share the experience we usually do. To be completely honest, although I'm made up about it coming back, I'm a bit apprehensive about experiencing the new normal.
Or at least I was, until I thought about it.
It's definitely not going to be the same, but it doesn't mean it still can't be good. I can still watch the game with our Ste. Whether that's over Skype or FaceTime while we both watch it in our own houses, or if the weather allows it in the same garden together at a social distance.
I'm still sharing it with the person I always have done and we are still watching the same players for The Reds who gave us all this. We can even toast winning the league together.
That will look entirely different to how it would have been if this virus didn't exist. For a kick off, we'd probably have stayed in the ground for ages after witnessing Henderson lift the trophy. I'd 100 per cent be hugging everyone in and around my vicinity. And, of course, there's the night out that would have been.
I'm still looking forward to all that when the situation allows. But I'm also looking forward to it all in the now as well.
The escape we all miss is back, and all things considered, I'm ready.
---
Let's enjoy it together. Even when we're apart.

Sound on 🔊

Download The Anfield Wrap app 👉 https://t.co/yTcwWTZN7t pic.twitter.com/O26iNUHVWr

— The Anfield Wrap (@TheAnfieldWrap) June 17, 2020