THE Premier League's Project Restart has had its ups and downs, it's fair to say.
Conflicting ideas, contrasting plans, rabid self interest, understandable health concerns, leaks to the media, faceless comments and more.
Even with the sport on hold, we've been able to tune in almost every day for the latest twist in a real-life soap opera that has been played out through the media.
There are many aspects of the last few months worthy of time under a magnifying glass, from a lack of leadership to malign motivations, but as a football supporter one aspect that has consistently baffled and bewildered is the talk of Liverpool playing games at neutral venues.
Central to that idea being on the table, and remaining on the table for some time, has been the thoughts of Mark Roberts, Deputy Chief Constable of South Yorkshire Police and the National Police Chiefs' Council's Football Policing Lead.
DCC Roberts and his immediate colleagues have consistently spiked the public conscience with the concept of "high-risk" fixtures during this period, three of which involve Liverpool: Everton vs Liverpool, Manchester City vs Liverpool and Newcastle vs Liverpool.
Manchester City vs Newcastle and Manchester United vs Sheffield United have been widely reported as being in the same risk category.
"This plan will be kept continually under review to ensure public health and safety and a key part of this is for supporters to continue to respect the social distancing guidelines, and not to attend or gather outside the stadiums," said Roberts.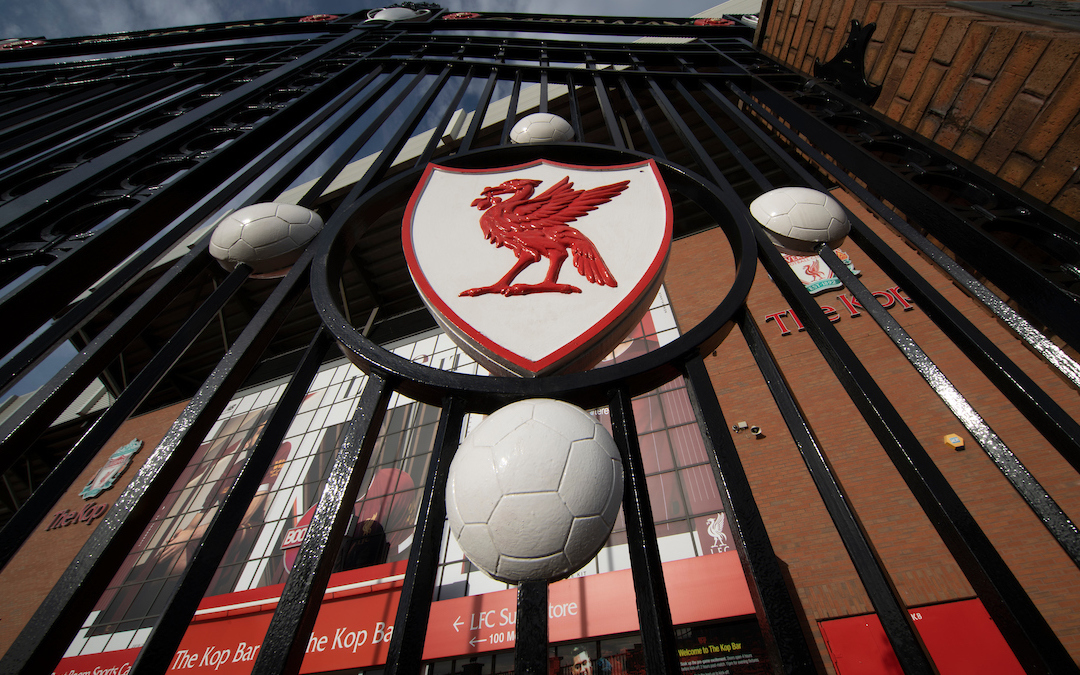 The stance has widely been interpreted as football fans, especially those of Liverpool it seems, presenting a problem for police and for wider society.
The Reds, of course, are expected to soon clinch the title, with those bookmakers that even continue to bother listing odds on that eventuality displaying prices of 1/1000 for Liverpool to win the league.
Roberts' thinking, it seems, is that when that much-craved moment arrives supporters, en masse, will arrive at Goodison, at Anfield, at City, or at Newcastle to celebrate. Wildly so, you'd assume from Roberts' critical concern.
Early in May, again on the subject of neutral venues, Roberts told ITV News: "There are comments that the integrity of the game may in some way be compromised if some teams have to play a game at a neutral venue, they played someone at home earlier in the season with a crowd and now they are being asked to play at a neutral venue with no crowd.
"Fine, these are all in a football sense, really important. But in a broader context where the country has seen 30,000 and rising deaths then really some of the people making these comments need to get a grip.
"We have all got a responsibility to make progress for the benefit for the country, but equally to do it in a way that minimises the risk that anything we do adds to that death toll."
Now we're getting closer to the bone, or closer to the tone, of Roberts' communications during this time.
There is a threat, explicitly stated and repeatedly implied, that football supporters cannot be trusted. That they threaten public health and safety and public order issues could unfold.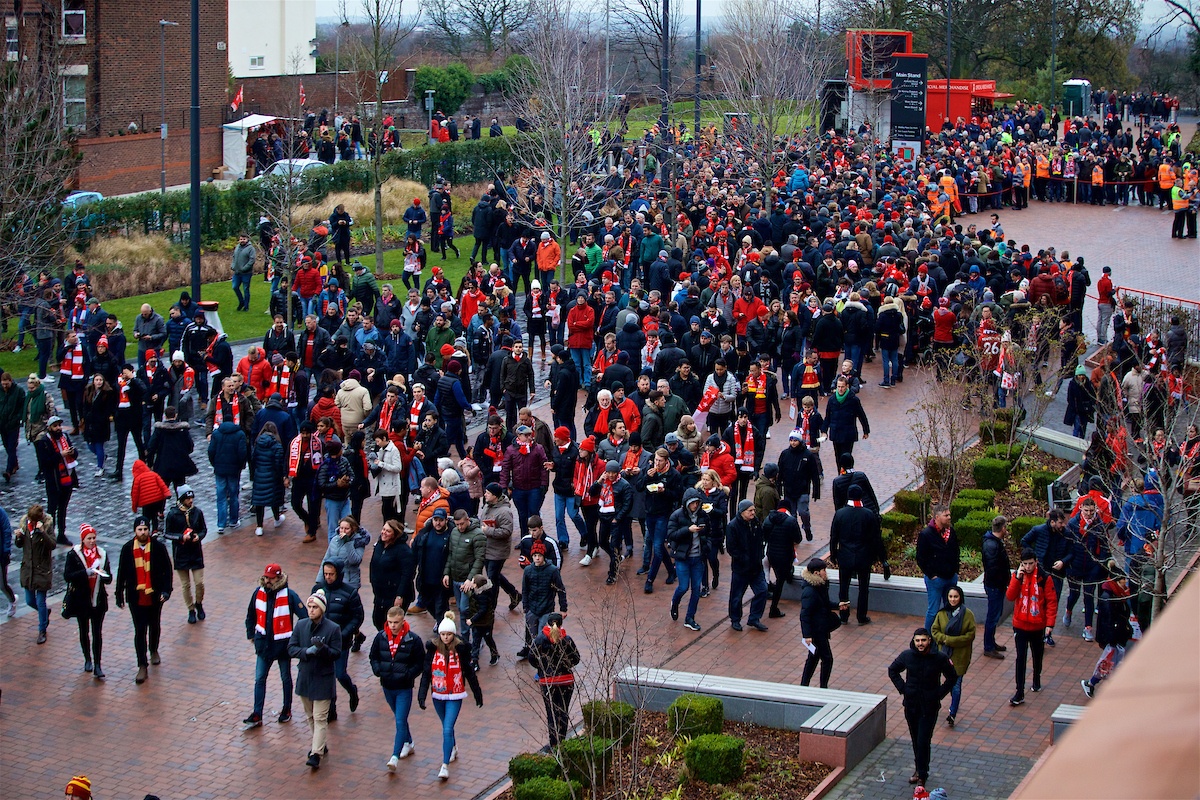 Ultimately, the suggestion is that fans of football are different, and should be treated accordingly.
And now that bullet has been put in the chamber once again, some in the media will seek to fire the gun.
Anfield and Goodison, as we all know, both sit slap bang in the middle of a densely populated area with the 110-acre Stanley Park in between.
When Roberts first began to float his ideas, a lockdown was in place. It has since been eased. Yet the song remains the same.
He even mentioned to The Telegraph that fans may congregate at training grounds yet this seemingly hasn't been an issue. Any sign of a backtrack on that one, Mark?
Now, based on current restrictions, should some fans, any fans, congregate near Anfield, or Goodison, or Stanley Park, what exactly would they be doing wrong should they follow the rules set out by the Government?
Groups of up to six from different households are allowed to meet outside as long as you follow the guidance and remain 2m apart.
The government's messaging has changed, yet Roberts' hasn't. Why?
Even before the easing of the lockdown, the tone was an odd one, and one that appeared to nod back to the dark days of blanket assumptions about football supporters and their motivations and behaviours.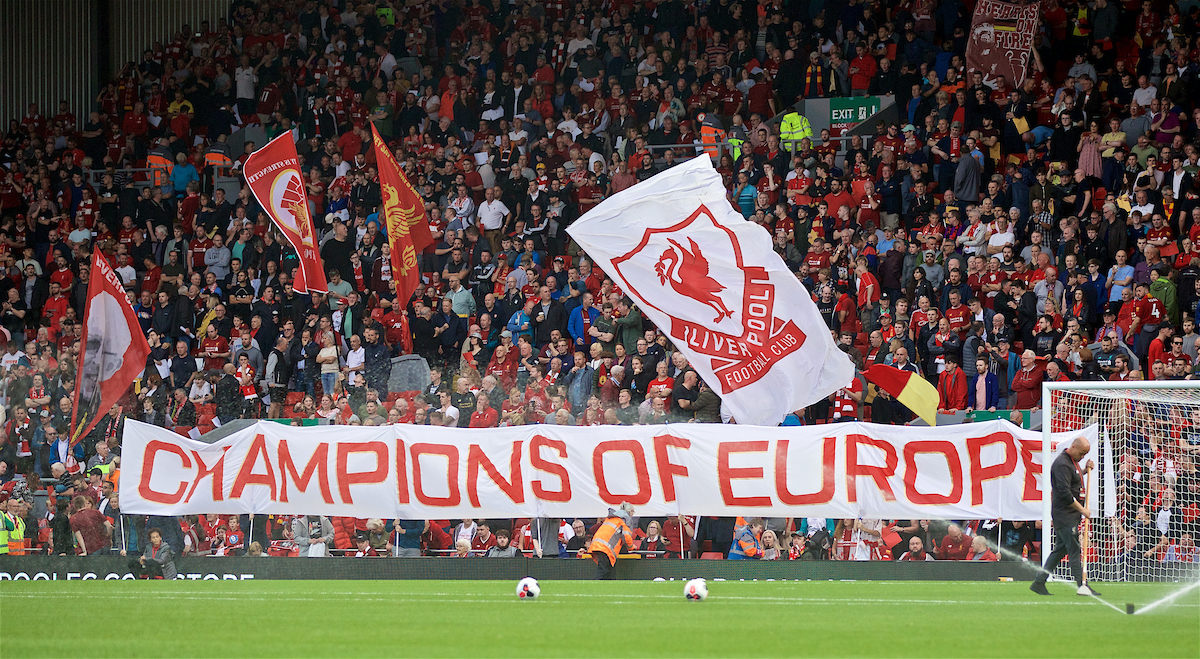 Coronavirus has affected every one of us, whether it's losing loved ones, knowing someone who has, or worries about work, finances, health and more.
As we're told over and over, it's an unprecedented time. Yet Roberts can somehow project from his position of power into a future scenario where football supporters have caused issues of such magnitude that the only available option is to play the match elsewhere and away from the city of the club's name.
On the basis of what?
Some police gathered on Westminster Bridge to clap for carers and didn't observe social distancing. Should we therefore assume all officers would do the same? Or would it be more logical to give some, most even, the benefit of the doubt?
Of course. So why is Roberts so liberal with his tar brush?
Equally, across society, we have seen packed parks, beaches bursting, parties, protests and more. Some have attracted headlines, some not. Yet you can be sure that should football fans show up at any football ground it will attract media attention. The pointing fingers are at the ready. And no doubt Roberts will be at the ready with a quote or two.
When (yes, when) Liverpool win the league it will be celebrated, and celebrated far and wide. By Reds all over the city. By Reds all over the world.
No doubt some, especially those living in the immediate vicinity of the ground, will gravitate towards Anfield. And if they do, then what? Should they respect distancing rules and behave in general terms, what will they have done wrong exactly?
Some will undoubtedly do that, and some won't. Some will party on the porch, scream on the step, drink Peroni in the park. The title will be marked in some way by many. But will it truly threaten public health and safety any more than anything we have witnessed during this period?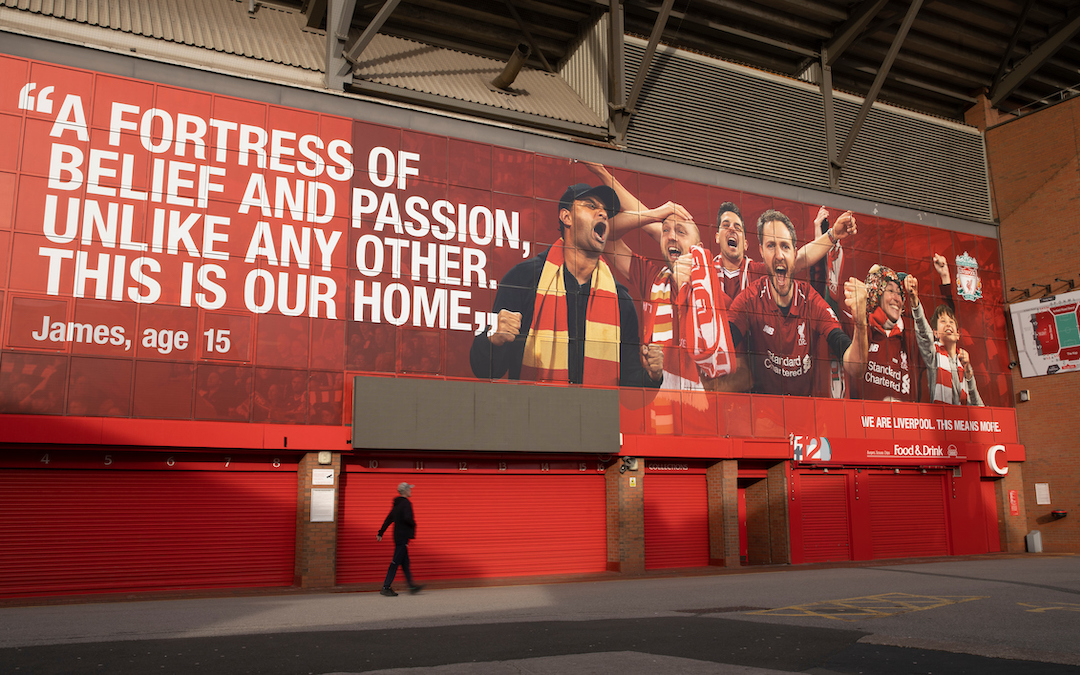 How?
Won't most fans actually want to watch the match, and therefore need access to a TV? I know I won't be anywhere near the ground, or any ground. And neither will my mates.
Roberts hasn't even been able to draw support from officers at Merseyside for his stance. And it surely calls into question his default position on football fans generally.
South Yorkshire Police and Merseyside have an obvious history, but beyond that the force's relationship with football fans remains strained.
Only last year, The Guardian reported that SYP was to change its approach to policing football after an operation at the Sheffield derby was heavily criticised by fans as "heavy-handed, violent and dangerous".
A Football Supporters Association survey of Sheffield Wednesday and Sheffield United fans answered by 1,012 supporters found that SYP's post-match policing of the derby was rated on average at just 1.9 out of 10.
Other interesting points on the force's policing of football include the BBC findings that the most expensive game to police in the whole of British league football during 2017-18 was the Sheffield derby at Hillsborough, at a cost of £203,000.
In the same season, Rangers v Celtic cost just £64,000.
It doesn't seem unreasonable to conclude that an archaic, heavy-handed and disproportional operation was the reason why. And Roberts, who also proposed that the Premier League should be curtailed this season should fans break restrictions, was at the centre of that.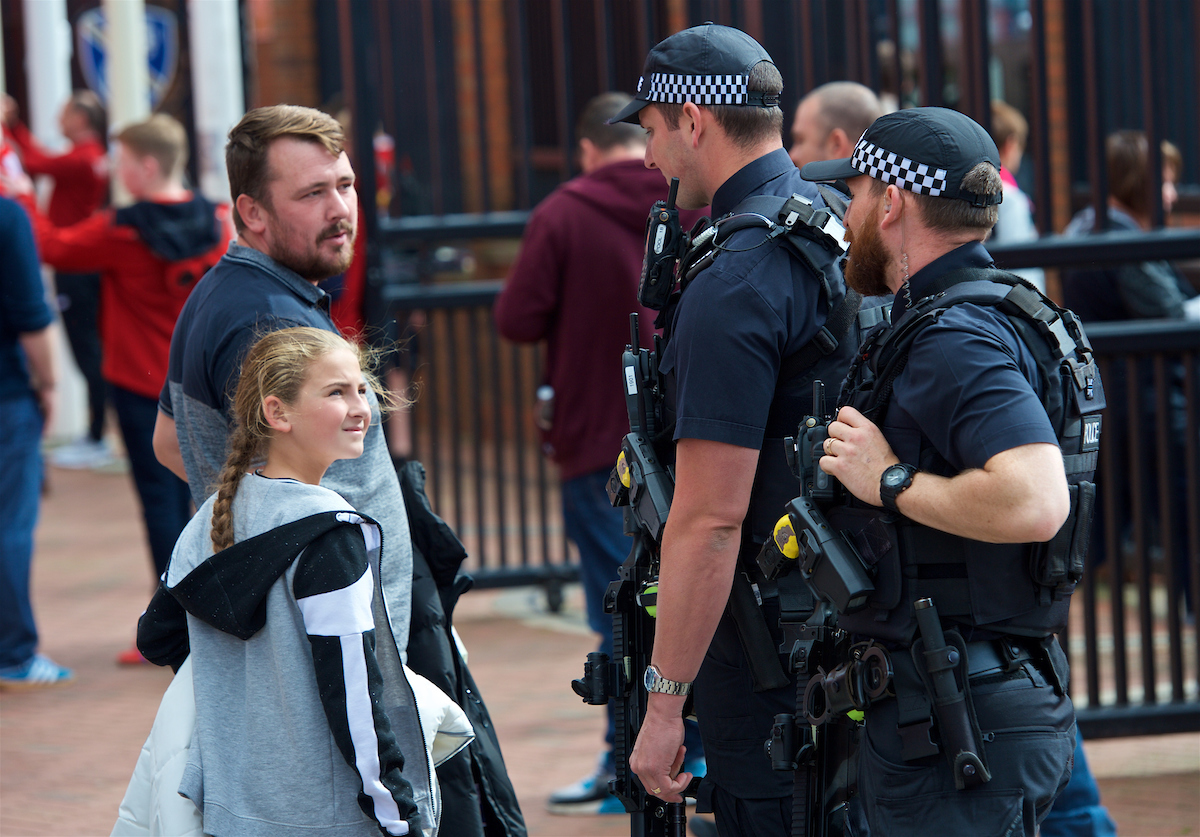 DCC Roberts speaks regularly about football supporters. And it's rare to find anything that could be interpreted as positive.
On safe standing he said: "I have serious reservations that a return to standing will fuel what we are already seeing, in terms of disorder, missile throwing and racist incidents. Regardless of CCTV, it's hard to identify offenders when they are standing up.
"People often cite Celtic as a positive example and while they've gone to great lengths to make it work well, there have been incidents such as the pitch invasion at the recent derby, which came from the standing area. Inappropriate chanting and the display of inappropriate banners are more prevalent in that area.
"If you look at the examples abroad, the danger is that you end up with areas that are not policed which only serve to drive inappropriate behaviour and racism."
On hooliganism he said: "Having successfully clamped down on hooliganism since the '80s we are once again starting to see it creep back into the game. While we are not quite at that level of violence yet, the use of weapons and the pre-planning of fights are coming back."
The question has to be, does this represent the football you know? Is it your knowledge and experience of football grounds? And where's the balance? Where are the efforts to work with supporters? What happened to the alternative approach, which, as I noted at the time, was in evidence when Liverpool travelled to Sheffield United earlier in the season.
In an interview with The Sheffield Star following criticism of his force's policing of football, Roberts said: "Social media is always an interesting read. The thing I'm conscious of is that, on the first read, or if you see a clip of video, it can be out of context. So I prefer to read into the whole thing.
"It's disappointing because I'd rather just be reading about the football. I always think a good policing operation is like a good referee, where you hardly see it. We won't bury our heads in the sand, we'll be open and take the feedback. If we can do things better, we'll listen and do it. I'm not going to criticise people on the ground for an easy life.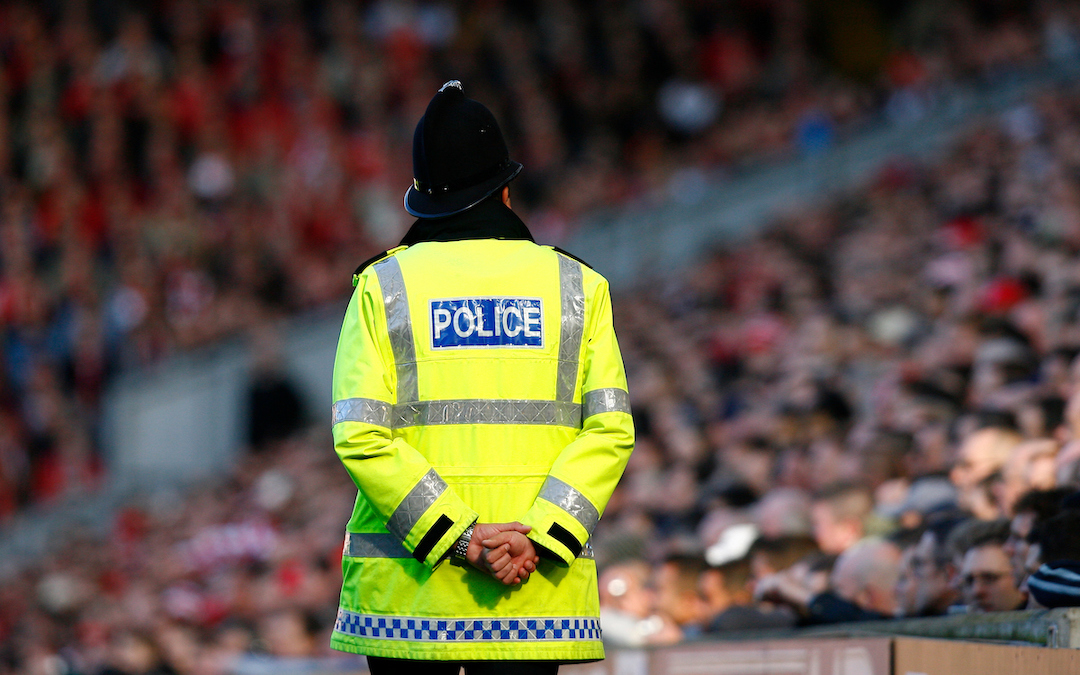 "If we think we got things wrong, we'll apologise. If we think we got it right, we'll say so. The important thing is to have a conversation with the fans."
Has he considered the context he is fond of this time around? And what about that conversation with fans?
There are plenty of groups Roberts could have engaged with around the return of football during this pandemic. Yet there is no evidence that he did. Instead, it was all guns blazing with the barrels aimed at football supporters. Again.
Football fans are also humans. Also mums and dads. Also part of families and from every walk of life.
The language, the communication, the approach, the style – much from Roberts seems to too often suggest otherwise.
Instead, it's all about problems, threats, something to be managed, herded and dealt with. It's riot shields, batons and bad attitude. The mood music. The tone. It's all wrong.
It's a worrying mindset in 2020. And it begs the ultimate question. Why is this man heading up football policing in the UK?
Feel free to reply, DCC Roberts. We're all ears.
---
"That square was awe inspiring and i've been everywhere with Liverpool. A day like that still makes you stand back and go 'wow, we are massive'."

"It's such a great thing to be a part of." ✊

Listen for FREE 👉 https://t.co/csnQxBp7Fh pic.twitter.com/TIQRdIVed8

— The Anfield Wrap (@TheAnfieldWrap) June 1, 2020