FIRST things first: Happy Birthday, Mo Salah.
I can imagine all the lads led by his bezzie Degsy Lovren and the manager gathered round at a social distance singing a song for our Egyptian King today.
I can imagine his beaming smile and the shy hands-in-the-sleeves reaction to the recognition from his teammates.
Because, out of what seems like a very likeable bunch of young men, Mo might just be the most likeable and down to earth when personality is weighed up alongside talent.
Pound for pound, Salah might be the soundest lad in Liverpool.
He could very easily not be, and there does seem to be a weird perception around him at times. Yes, his agent doesn't seem like the best bloke in the world (how many of them are?). And yes, he is clearly trying to increase his profile off the pitch as much as he possibly can, but what's wrong with that?
At the end of the day, Salah has got a young daughter who he'll want to ensure has a life filled with much more opportunities than he was given as a youngster. There's absolutely nothing wrong with him using his platform to help that as much he possibly can, because he also uses that platform for good.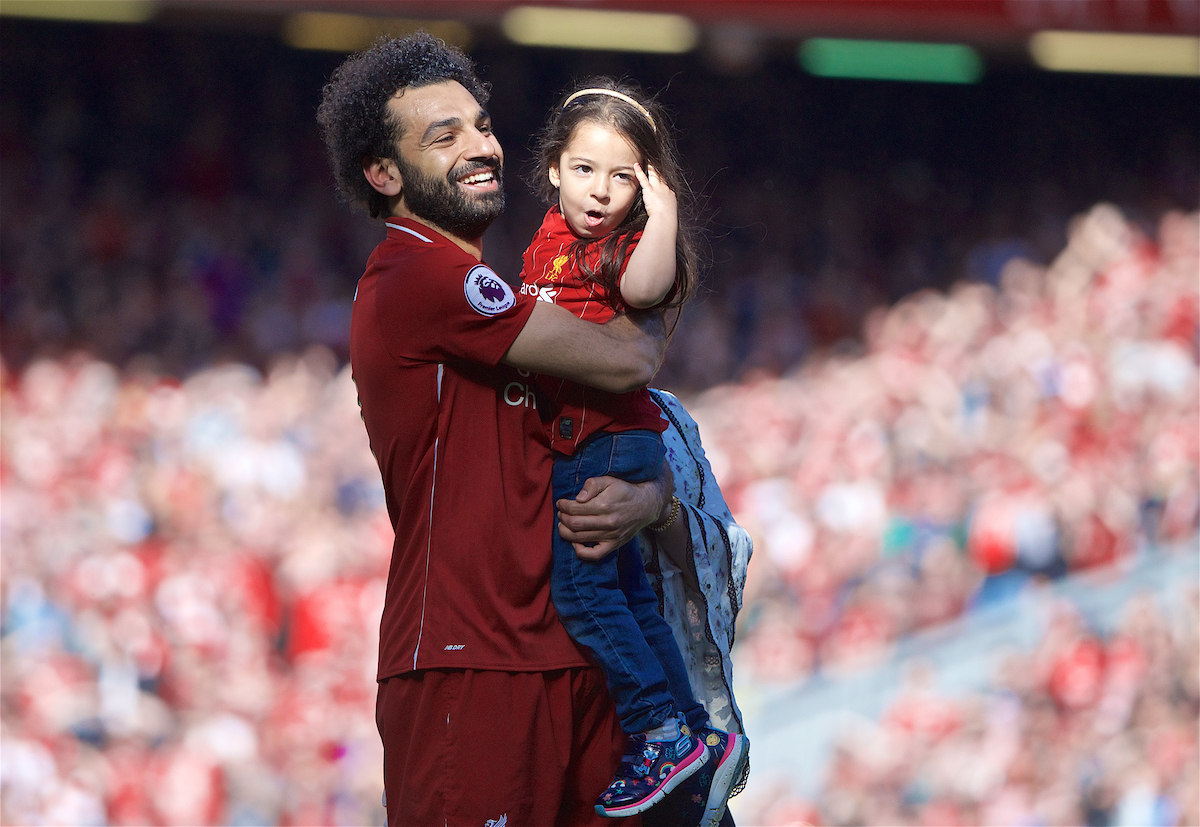 He's spoken out against the treatment of Islamic women, he continues to carry out charity work back in Egypt, all while allowing young Muslims to have an iconic figure to look up to and making positive headlines as a Muslim man in a country where too many of the headlines about Muslim men aren't.
There seems to be a small but vocal section of the Liverpool supporter base which worries that Mo's path to global superstardom will see him ditch Anfield in favour of a more grand setting. It's a strange opinion with little basis other than past players who have worn the red shirt and got quite good at football moving on to better things – or at least what they thought were better things at the time.
The last player to truly do that was Philippe Coutinho and we can all see how that has turned out for him. And besides, the world in which the Brazilian played for Liverpool is very different to the one in which Mo Salah scores 20-plus goals a season like it's the easiest thing on earth.
Coutinho spent years improving individually in a Liverpool side which peaked in his first full season and only just started to get back to that level as his head was turned by the great Barcelona. Salah, on the other hand, arrived at Anfield just after Champions League qualification was secured and has since collected a winners' medal.
Basically, things are as good as they can be right now. There are no greener pastures – which might just be why our old mate Phil wants a piece of the pie once again. Salah is in the best possible place right now. Playing for the best team in the world, under the best manager in the world, with the best set of supporters right behind him.
When I think of how much this Liverpool side thrives off the support we give the team, fewer players embody that more than Mo. I mean, just think of his most iconic celebrations. Which ones come to mind?
Manchester United (h) in front of The Kop. Chelsea (h) in front of The Kop. Manchester City (a) in front of an away end absolutely turning itself upside down.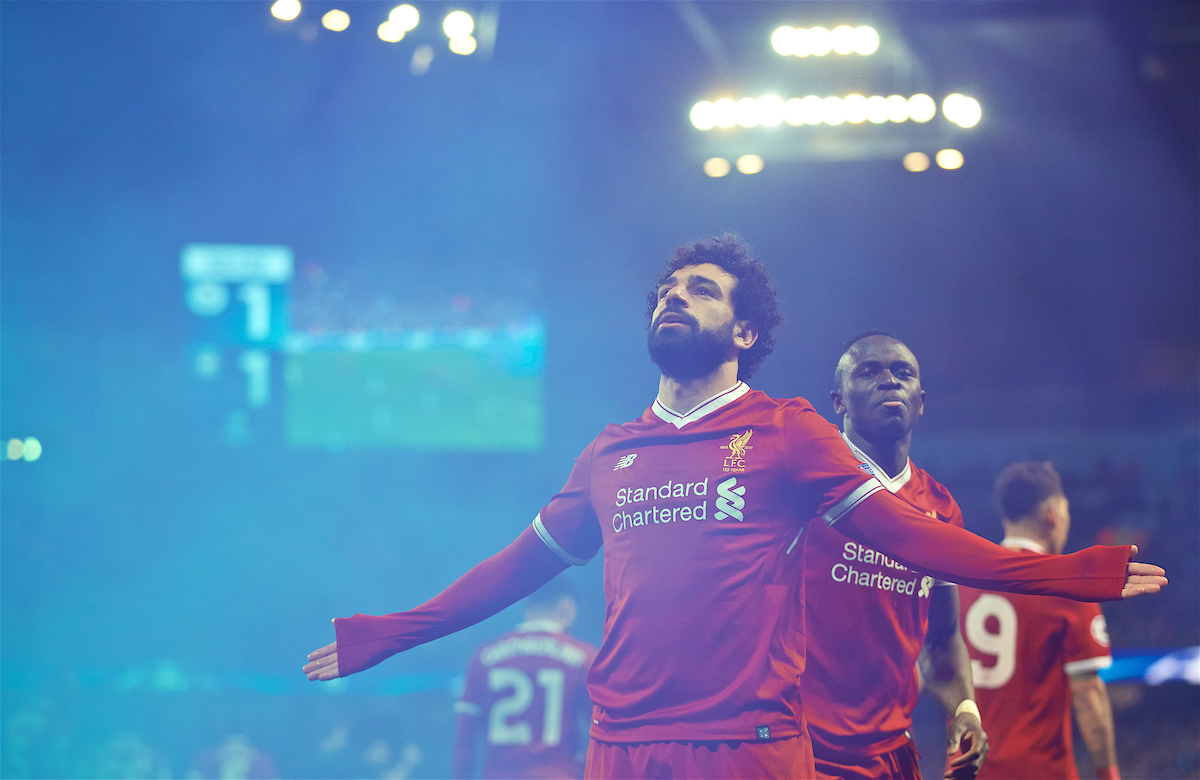 He's not only the man for the big moment, he wants to share those moments with us. To stand and take his plaudits and go 'have a bit of that then'.
It will be interesting to see how the lads react to celebrating this title they've worked so hard for without us in attendance, at least initially. One of the first I'll look towards will be Salah.
It will be hard for him, hard for them. They're elite footballers who feed off our energy. But they're mentally tough lads. That's partly what makes them so elite. And Mo is as mentally tough as they come. He's faced more adversity than this in his life and come out the other side.
I can't wait to see him scoring again. While the TV cameras beam his smile back at me, I'll remember the times he's stood before us and fed off the energy of me and the thousands of other lunatics staring back at him. I hope he remembers that feeling even when we aren't there. Cause we've got plenty more to come.
But most of all today I hope he has a great birthday. I hope he remembers how far he's come. How much he's achieved. And how much more he can achieve.
If he's good enough for you. He's more than good enough for me.
---
"It feels like for the first time that we're going to go the distance with one of our stars." #OnThisDay is MoSalah's birthday 🇪🇬👑

Is Mo the best LFC signing of the Premier League era? This is from last year…🎥pic.twitter.com/PzDpdQFCeE

— The Anfield Wrap (@TheAnfieldWrap) June 15, 2020