IT appears that Liverpool will not be signing Timo Werner.
Through the cinders of social media rage from some Reds, the club carries on its business, including confirming yesterday that Harry Wilson will remain at Bournemouth for the remainder of the season. It is an eminently sensible decision for all concerned.
However, there has been a growing belief ever since the Welshman returned from Derby County last year that he will ultimately be sold, probably this summer, so money can be raised for future deals.
Despite not being an entirely unreasonable prediction on the face of it, it would be rather sad if that is indeed what happens.
Wilson has been at Liverpool since 2005 when he joined the club's U9s team, and has stood out at every age group since signing professional terms in 2014. A loan move to Crewe in 2015 didn't work out, but he returned to the club's U23s to become captain and regularly banged the goals in, earning himself a debut off the bench for Jürgen Klopp's first team away at Plymouth in the FA Cup in 2017.
Although that is so far his only competitive first-team appearance, Wilson's development seems to have been very carefully managed by the club since then. His performances for the U23s earned him a half-season loan move to Hull City, where he shone, scoring seven in 14 appearances and picking up the Championship's player of the month award for April 2018.
The Tigers tried desperately to get him back the following season, but Wilson instead moved on loan to Frank Lampard's Derby. Before he did so, he signed a new five-year deal at Liverpool.
He excelled at Pride Park as well, working in tandem with then Chelsea loanee Mason Mount to regularly pull apart defences in the second tier, and one of his more notable performances came at Old Trafford in the Carabao Cup as The Rams eliminated Manchester United, including a sensational freekick and subsequent five-finger salute to the seething home fans. Overall, he bagged 18 goals in 49 games for Derby.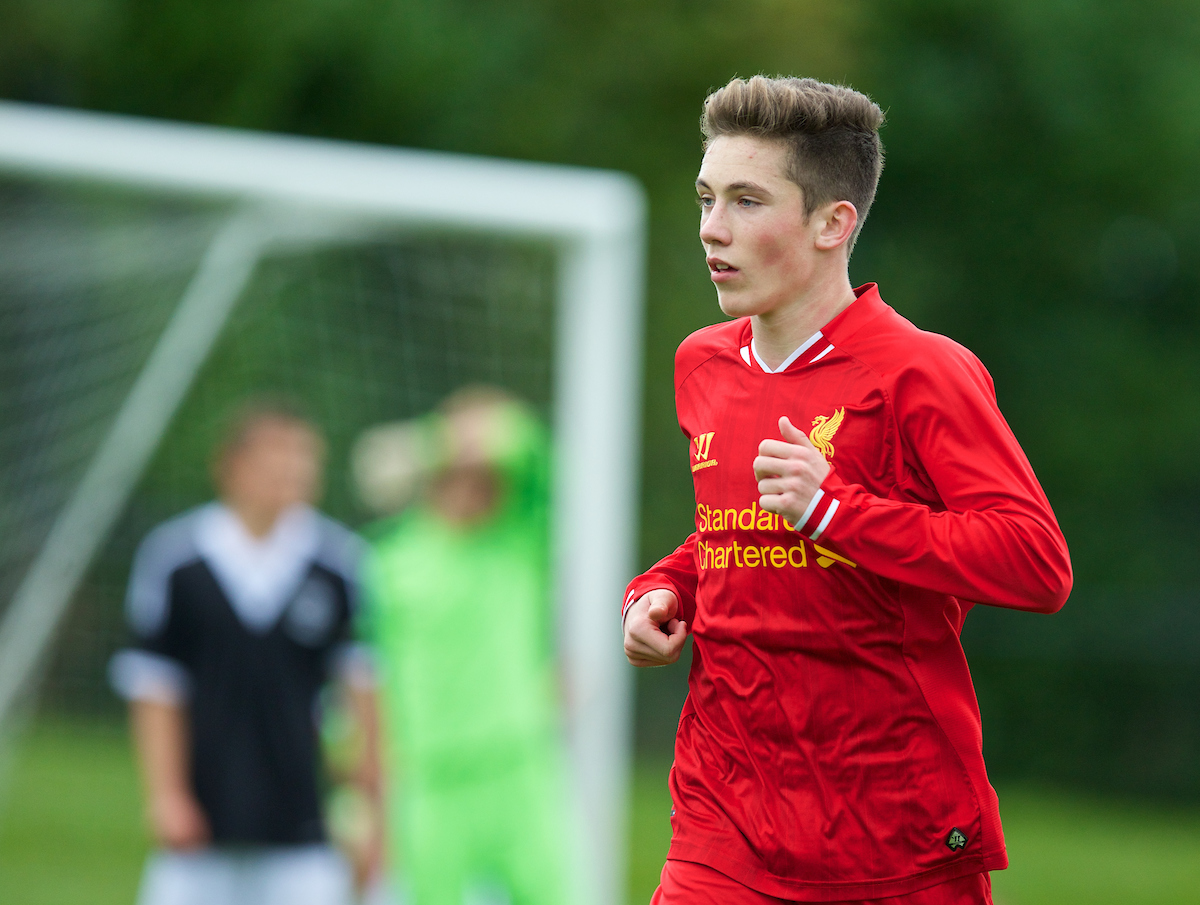 Things looked promising for him last summer as he featured in every pre-season game for his parent club, scoring two well-taken goals against Borussia Dortmund and Lyon, but he was one of the names left out of the squad for the Community Shield against Manchester City, which led to a realisation that he might not have a regular place in the squad for the campaign after all.
He was linked with a permanent move away but Liverpool were insistent on a temporary arrangement again. Despite not having a great record of taking young players from Anfield and improving them, Eddie Howe and Bournemouth were trusted to take care of and develop Wilson for the duration of the 2019-20 season.
He has, again, impressed. Despite The Cherries not having the best of seasons, Wilson was undoubtedly one of the stars of the team prior to the New Year. His form has dipped a bit since then, but so has the form of the team overall.
He has still bagged seven goals in 23 top-flight appearances though, and it's no surprise that Howe was so eager to ensure he would still have him when the Premier League returns later this month as he tries to navigate away from the relegation zone.
With all that in mind, what happens after this season is over for Wilson?
He still has three years on his deal at the club, and was expected to attract bids of up to £30 million in the summer transfer window. Or at least, that may have been the case before COVID-19.
Liverpool's inability or unwillingness to secure the Werner deal before Chelsea swooped was concerning, but The Reds will not be the only ones with less to spend than usual thanks to the pandemic, and any clubs that may want to try and secure Wilson's services permanently might not be able to afford it just now.
Wilson was asked directly by Jake Humphrey earlier this year on BT Sport about his future plans, and he maturely responded that he may have a decision to make come the summer (or whenever the season finishes).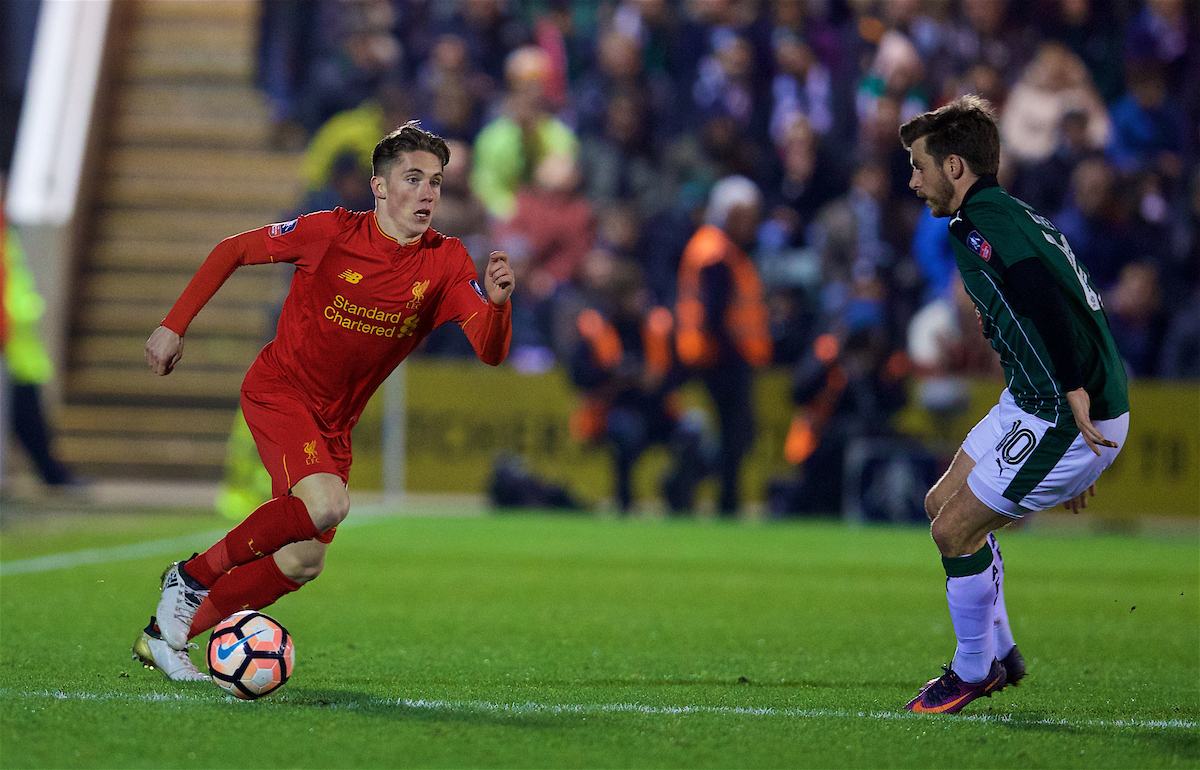 Some will argue that Liverpool need better if they are to remain at the peak of the game, wanting to make hay while the sun shines and get as many leagues and cups in the bag as possible.
However, with money appearing tight, Klopp may turn to his youngsters to fill out any gaps in his squad, such as Neco Williams, Curtis Jones and Harvey Elliott. Wilson is a few years older, but it's not particularly clear why he can't also be of use to the manager next season.
The Wales international predominantly plays in Mo Salah's position on the right of a front three, though he did on occasion play in one of the number eight positions in midfield while at Derby.
At the moment, Klopp's other options on the right are Xherdan Shaqiri and Elliott. The club is apparently willing to listen to offers for Shaqiri this summer, though that may also become a problem if buying clubs are low on funds.
Elliott is a supremely talented player, and could very well be a key part of a future Liverpool side. However, he has only just turned 17, and regardless of any other situation, will surely only be used sparingly next season.
There have been times when Klopp has felt the need to turn to Alex Oxlade-Chamberlain on the right side, but he has shown time and again that central midfield is very much where he thrives.
With the possibility that next season could be compacted into a shorter space given time constraints before the rescheduled Euro 2020, as well as the outside chance that the African Cup of Nations takes place too, being able to play Salah in every game seems tremendously unlikely. You could even play Salah through the middle in place of Roberto Firmino on occasion, leaving a space on the right side.
Minutes can be found for Wilson if he is kept around. It won't be as many as he's had at Bournemouth, but it will be enough to keep him from going stale. He has only recently turned 23, and who knows? Playing with European, World and soon to be English Champions could even take his game up a few more levels.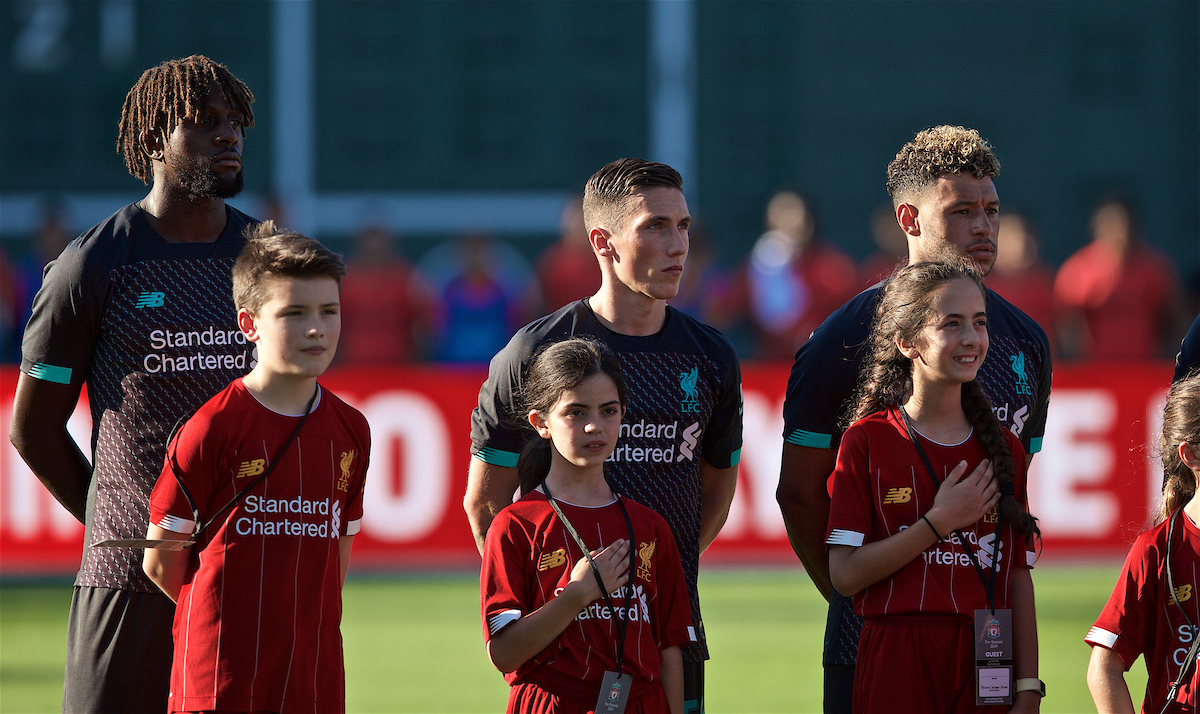 He is also a free-kick specialist, notably banging a phenomenal effort in past Ederson and Manchester City earlier this season. Liverpool have a lot of things going for them at the moment, but scoring from direct free-kicks isn't exactly a regular occurrence.
Whatever your arguments for or against keeping Wilson, I always come back to the same thing. It will be such a pity if he ends up leaving Liverpool without playing a single second of a Premier League game for them.
He started in the U9s, excelling all the way right up until captaining and scoring a bucketful at U23 level. Then he goes on three loan moves and succeeds every time. He has even become a key member of his national side alongside Gareth Bale and Aaron Ramsey.
If he passes all those tests with flying colours and still doesn't get a sniff of a first-team shirt, you'd have to ask what more he could have reasonably done to deserve a chance?
Either way, it doesn't mean that Liverpool isn't still a great place for young players to develop. The club would rightly argue that they have still cultivated the player and planned out his journey so that he enjoys a successful career, almost certainly in the Premier League, and that is what player development is all about.
It would just be a shame, that's all. For all the time and effort across 15 years put into making him the player he is today, just to lead to getting a few extra million when he is eventually sold.
I hope that he helps to keep Bournemouth up, and I hope that he's given a chance to prove his worth at the new training base in Kirkby whenever pre season happens.
Mostly, though, I hope that Wilson isn't simply cast away.
---
"[On Werner], That is disappointing, you're allowed to be disappointed."

"Simultaneously, surely it's reached a point where you should trust the strategy. I get that we're all permanently at the ready with pitchforks…"

Watch for free 👉 https://t.co/WjIXphQjeF pic.twitter.com/ROZeHA4Z8Y

— The Anfield Wrap (@TheAnfieldWrap) June 9, 2020