I FEEL as though I've written this piece before.
Last time, though, it was about Alberto Moreno and how he was a player that could be flawless for a whole season, but the minute he made a mistake he'd be vilified.
You'd be well within your rights to say Moreno wasn't good enough to start left back for a Liverpool side aiming to build a dynasty, in the same way you could argue Simon Mignolet wasn't good enough to be the starting goalie for a Liverpool side aiming to build a dynasty.
It doesn't make either of them terrible players, and both don't seem to be suffering too much in their post-Anfield careers – although I can't claim to have watched Belgian football religiously at any point.
They were both players who burned Liverpool supporters' heads out though, and that ultimately meant that anything they did wrong would be subject to an avalanche of confirmation bias across social media.
While both would have been fine backups you could argue they're better off rebuilding their reputations elsewhere.
It does seem as though we'll just find new targets though, as Adrian is now finding out the hard way despite pulling off some great saves to keep The Reds in games this season.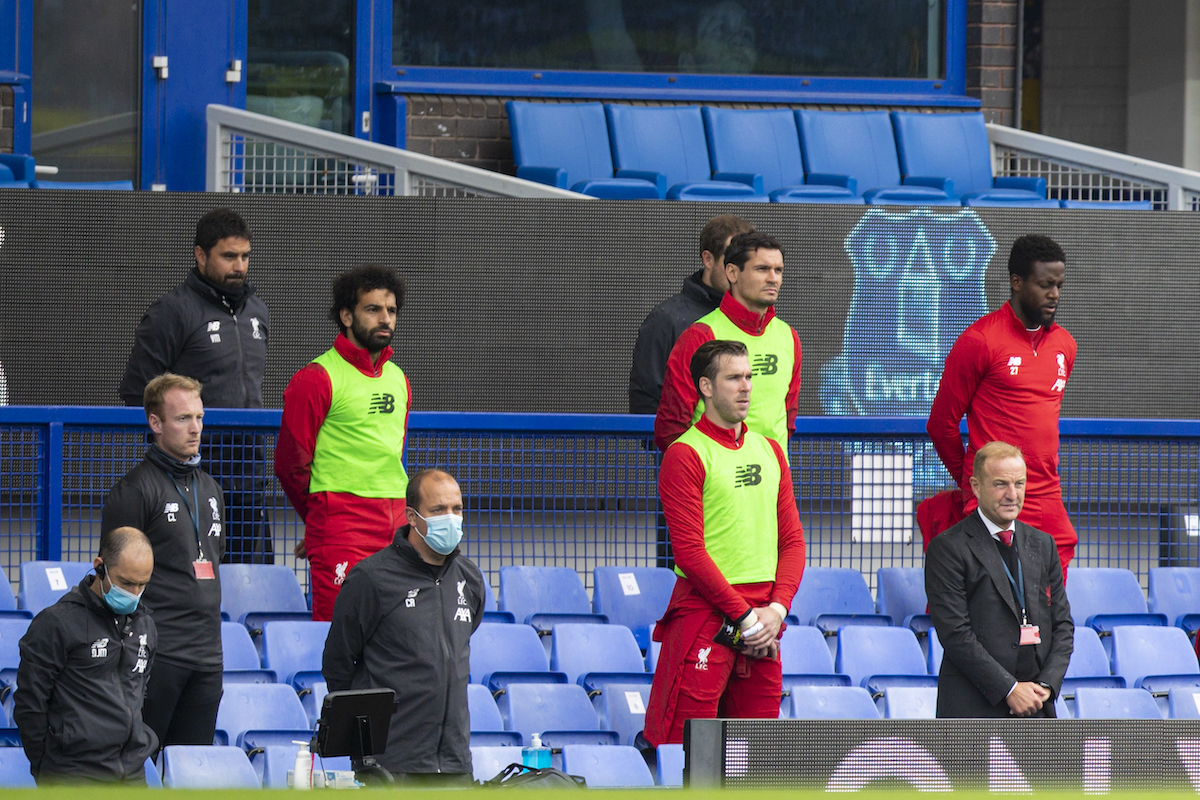 There's still a teammate of Adrian's kicking about who could tell him a thing or two about having that same reputation though, and that reared its head towards the back end of the Merseyside Derby once again on Sunday.
Let's get one thing straight. Dejan Lovren is by no means a terrible football player. His presence as Liverpool's fourth-choice centre half hasn't impacted Liverpool's precession towards the title, or any of the other three trophies they've secured within the last 12 months.
He can't be blamed for Liverpool's Champions League, FA Cup or League Cup exits. He can't be blamed for the fact that we didn't sign Timo Werner. He can't be blamed for Brexit or the election of Donald Trump, either.
Is Lovren good enough to start week in, week out for a side aiming to build a dynasty? Absolutely not mate, no. He isn't anywhere near the level of Virgil van Dijk or, I'd argue, Joe Gomez, and lacks the composure to be a defender at the top level – as we saw at Goodison.
But, like Lovren himself, our biggest problem with the Croatian is actually in our heads. While Lovren can't seem to recover from a single mistake without making 38 more in the space of a minute, we can't seem to ignore one Lovren mistake even if he'd gone on a big run of games without making one. We'd always be waiting for the next.
Could he have cost Liverpool the game against Everton yesterday? In a sense, yes. But he could also quite easily argue that his teammates had other opportunities they could have done better with, and some of them even made mistakes which gifted The Blues chances.
The difference is that, with players like Moreno, Mignolet and Lovren, there's too much of a clamour to be right or to try and get a few likes on social media for acting like they're the worst players to ever walk the halls of Melwood.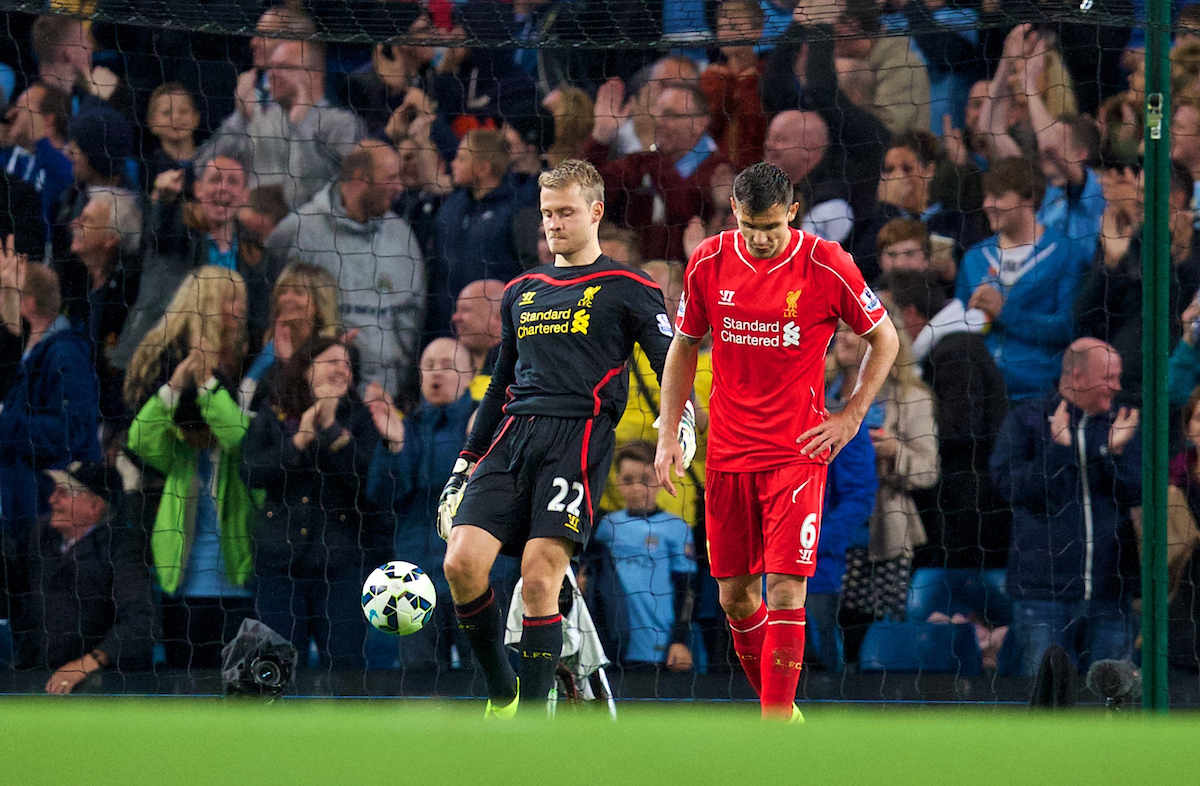 Lovren is Liverpool's fourth-choice centre half. The only reason he actually came on against Everton was because of injuries to James Milner and Joel Matip. As fourth-choice centre halves go, he's probably above the average level of our domestic and European rivals.
The difference between the Croatian and a Nacho Fernandez, for example, is that we haven't had to watch the latter play in Liverpool sides that have struggled to achieve anything while making gradual progression under Klopp.
Lovren will always be associated with the bad times no matter how hard he tries. So is there an argument then to start considering Ki-Jana Hoever as fourth-choice centre half to save us all this hassle? That's up to the manager, who clearly thinks Lovren offers something beyond a very questionable Instagram game.
But let's stop going on like he's the worst thing that's ever happened to this club, though. Is he the worst player in the first-team picture right now? You could make that argument. But counter that by asking whether it has made a difference to the fact we're going to win the thing we've been waiting 30 years for.
It hasn't, so why can't we just celebrate that?
Let's stop looking for scapegoats for the bad performances and accept that, unfortunately, this Liverpool side simply can't win every single game they play. Klopp wouldn't want it that way anyway. He knows you've got to take the bad moments to appreciate the good.
Poor old Degsy has had enough of both at Anfield. But, if nothing else, we'll always have Dortmund, eh?
---
"It was a bit slow, the intensity wasn't there. It was like pre season."

📱 Subscribe for all of our immediate reaction to Liverpool's first game since MARCH 👉 https://t.co/XZAK9veWt7 pic.twitter.com/WcvcjXCpgD

— The Anfield Wrap (@TheAnfieldWrap) June 22, 2020