TODAY is Jürgen Klopp's 53rd birthday, but he won't be treating it any differently to any other day.
The Liverpool manager will be hard at work preparing for the resumption of the Premier League, and Sunday's Merseyside derby against Everton.
I am sure it will not surprise you to learn that German birthdays are generally not particularly ostentatious. There is no mention of it before the date, and on the day itself, it is up to the person themselves to buy the cake and arrange celebrations, if they intend to mark it at all.
It is a modest affair compared to the UK's more "everybody look at me" approach, but then that's true of more than just birthdays.
Normally, Klopp would be expected to bring a birthday cake to his place of work, but considering his place of work is filled with finely tuned athletes about to train at 100mph in preparation for winning the Premier League title, he might not bother. There is also the strong possibility that he'd get a telling off from Mona Nemmer, the club's head of nutrition.
I can just picture the next 'Inside Training' video from the club's website where Dejan Lovren stuffs a big slice of Black Forest gateau in his mouth and Twitter duly explodes, demanding the Croatian defender be sold immediately.
The players will all sing happy birthday to him in their respective native languages, as is tradition when there is a birthday at Melwood. They might forgo giving Klopp the bumps, though. Getting up to 53 could make him sick, and fatigue the lads.
It will be a new experience for the gaffer. As I myself know all too well, having a birthday in June means rarely having football be a part of it, unless of course it's an international game. Working in club football means that Jürgen is presumably normally on holiday for his birthday.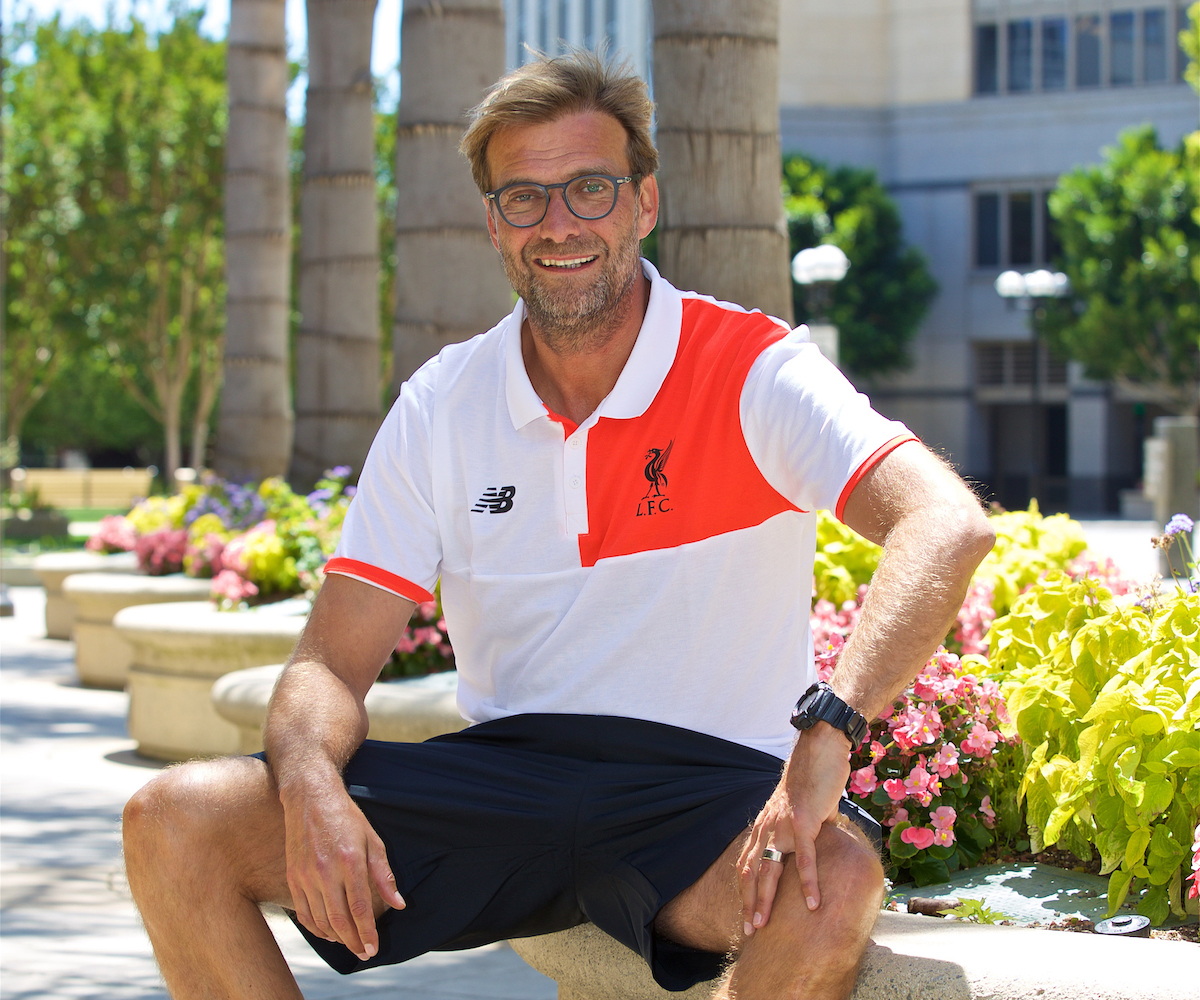 He'll be more than happy to spend this one with his boys, though. He won't be thinking about cake or candles or the mounds of half-arsed WhatsApp birthday messages from people he hasn't spoken to since thanking them for last year's effort. "HB JK… That's JK as in your name, not as in 'just kidding'… jk lol."
During lockdown, Klopp was missing football, badly. You could tell. During the many interviews he did during the break, he said he was grateful for finally having time to watch games back, but he clearly couldn't wait to get back to the training field. In Neil Atkinson's excellent exclusive chat with him for TAW recently, the manager was practically beaming with excitement at being back at work.
He will now be solely focused on Everton, and the work that needs to be put in ahead of the clash with Carlo Ancelotti's Blues this Sunday.
Klopp seemingly has a full squad to pick from, which will be a huge boost, particularly now that he can name up to nine substitutes for games, and bring up to five of them on. It means an opportunity to potentially give minutes to players who would otherwise not have had them.
Some of the fringe players made a case for themselves in the friendly battering of Blackburn last week. Goals for Naby (lad) Keita, Takumi Minamino, Ki-Jana Hoever and Leighton Clarkson will have done them the world of good individually, and perhaps given the manager something more to think about when making his selections, particularly once the league title has been sewn up.
The players have looked sharp in the training videos as well as the highlights of the inter-team and Blackburn games. They must be eager to get back to it and finally get this elusive title over the line.
Everton is bound to be a tough game to come back to, though. The Toffees have a lot of talent at their disposal and a world-class manager in charge. I do, however, have a working theory that they might not quite be at full speed.
Ancelotti is a superb manager, there is no doubting that. His record speaks for itself, but in these unique circumstances, the teams that hit the ground running will almost certainly be those who have trained the hardest since being allowed to do so.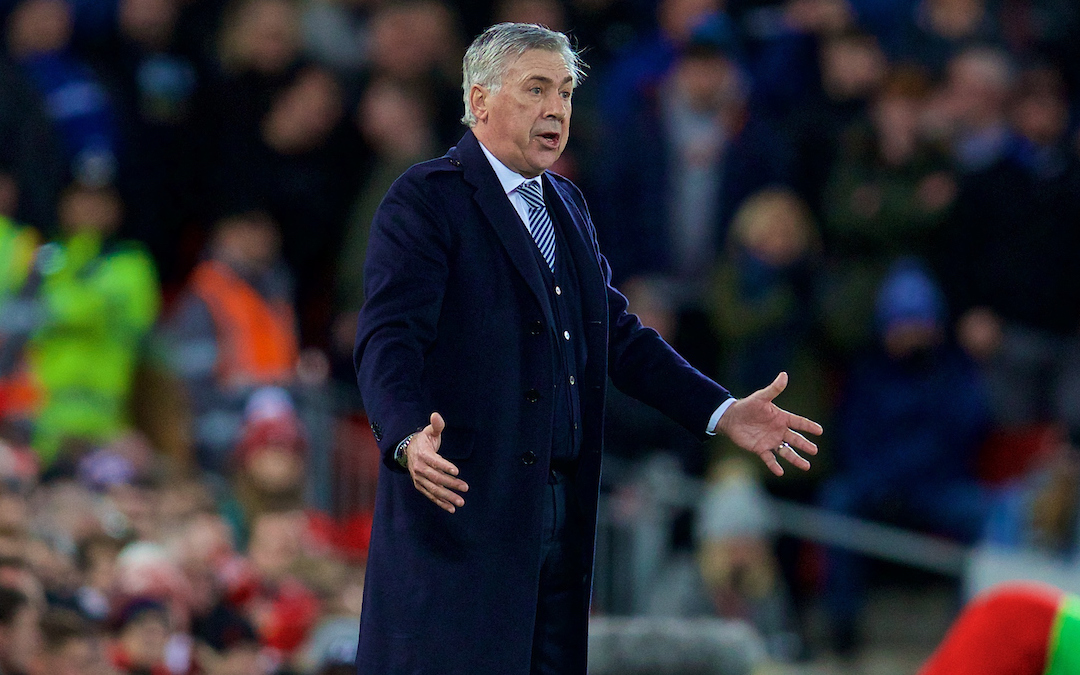 It's just a theory remember, but reportedly one of the reasons that the Italian coach was relieved of his duties at Bayern Munich was because some of the senior players were unimpressed with the lack of intensity in his training sessions. A selection of them actually resorted to holding their own sessions in the park immediately after they left the training ground.
That's not to say that will definitely be the case at Finch Farm, especially with Duncan Ferguson around, but it's another potential advantage that The Reds may have heading into Sunday's clash (that, and the 45-point gap in the table, of course).
As mentioned, Klopp won't want a fuss today. He'll be both honoured and mortified to read Steven Gerrard's comments to The Athletic where the Reds legend stated his belief that a statue of the boss should be erected for his achievements at Anfield to date.
He will no doubt treat today like any other, but I hope that when he gets back home after training, Klopp takes a moment for himself. In fact, there's more Bundesliga on the telly tonight for him to enjoy, with Borussia Monchengladbach against Wolfsburg followed by Werder Bremen v Bayern Munich, where the league leaders can potentially seal the title.
So Jürgen, once work is done for the day and you're back home in lovely Formby, open a bottle of Erdinger Weissbräu, cut yourself a slice of Schwarzwälder Kirschtorte, and whack on BT Sport. You deserve it.
Alles Gute zum Geburtstag, boss!
The gaffer may not be self-indulgent, but I certainly am! If you're after an idea for a Father's Day gift then the updated version of my book on Jürgen Klopp is available on most websites where books are sold. It's also in shops, but if you don't want to go to shops, that's fine. I don't want to see people queuing down the street for it. (Whaddya mean "that won't be an issue"?)
---
"We lost the final, but all the rest was pure joy. Roma – fucking hell! We have to enjoy the the ride."

On his birthday, we're looking back at our interviews with Jurgen Klopp. This is from the summer of 2018 👇

Listen 👉 https://t.co/1bDrIWIkEopic.twitter.com/6NxoShl9kO

— The Anfield Wrap (@TheAnfieldWrap) June 16, 2020