I SUPPOSE you can't have everything.
It wasn't the best derby performance ever and that might have been down to rustiness, unusual playing conditions or simply a case of 'too many cooks'.
It wasn't just the Liverpool team that played on Sunday night, but the Liverpool squad. Jürgen Klopp, perhaps giddy at the prospect of five substitutes, gave as many lads as possible a go as he could and, subsequently, Liverpool lacked cohesion and ideas.
If we've learned anything from the return of the Premier League, it's that these games can go either way. City knocked over Arsenal and Burnley with ease, whereas we laboured a bit without key personnel in the back four and front three.
A better side could have beaten us on any other day and given Everton's chances, we did well to get away with a point. That was our third straight 0-0 draw there.
Outside of our 'bubble' it was interesting to see how the draw was viewed. Elements of the media and even some of our own fans took it with anything from mild concern to all-out panic. I was surprised at that.
Don't get me wrong, some of the concerns voiced are worthy of consideration. Many pointed out the gulf in quality between the first-choice 11 and the second string. It's not difficult to see where the issues lie.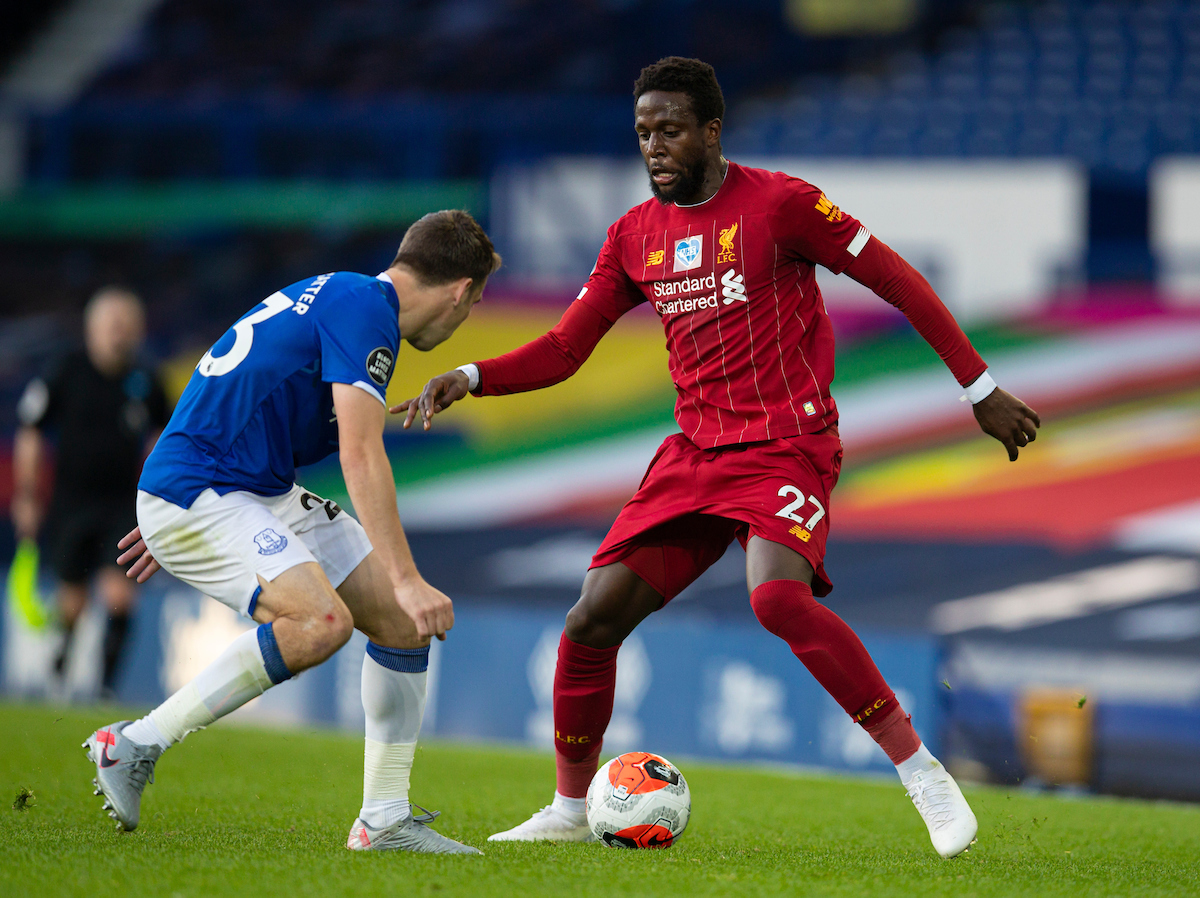 Divock Origi.
God love him, but he doesn't make the space as Roberto Firmino does, nor does he possess the dynamism of Sadio when he's asked to play on the left of a three.
That's hardly his fault and it's impossible for the manager to change him. He has his own skills, but he can't become someone else. I can get all the chess lessons in the world from Garry Kasparov, but I won't end up playing like him. Divock just isn't Roberto or Sadio. Equally, Jürgen doesn't have access to Trent and Robbo 2.0 on the bench, as nice as that would be.
Hence, with no Mo, Robbo and arguably Gini on the pitch to start with, Liverpool were a bit 'hmm'.
But the headlines were reserved for Lovren. Credit where it's due. He was only on the pitch for 17 minutes, but it was enough for him to change the tone of the game. The other lads owe him a pint after that as he did all he could to take the spotlight off some pretty shocking performances and build them into his own personal and lengthy showreel. Talk about taking one for the team.
What a man. He's the ideal companion at a fancy dinner party. You could drink yourself sick and still look like the stylish and debonair guest while Dejan climbed up the curtains and set fire to the napkins.
The game was frustrating, of course, but not quite the opening of Pandora's Box that some considered it to be. After all, we've dropped just seven points all season, but it was enough for the usual radio suspects to cry about no goals in four straight away games. One notorious wailing banshee gobshite called our performance 'a disgrace' but that's his job, I suppose.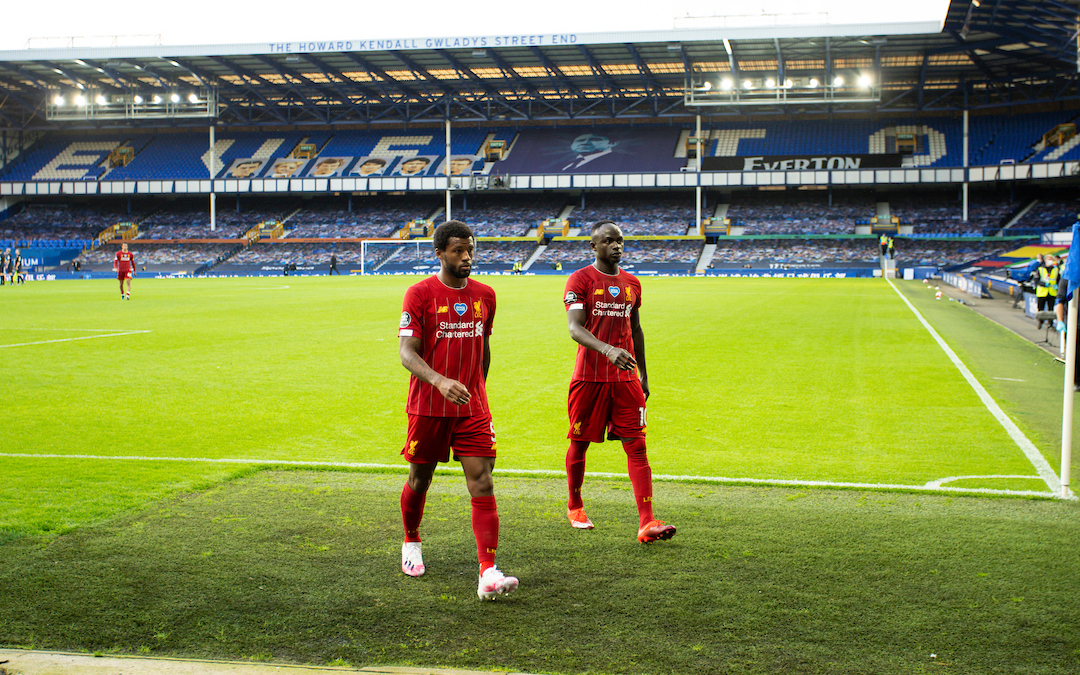 There shouldn't be a downside to that incredible league record, but there is. For the club it could be the danger of complacency, but for the fans it's the pitfalls of being spoiled.
Derby games are always tough encounters regardless of the relative form of both teams. The reason those Mane and Origi last-minute wins were so great was because Everton fought us all over the park throughout the game.
We can't expect the opposition not to try, especially Everton. They won't allow a walkover and meet us toe to toe, particularly on their own ground. Each player throws everything they can into not getting beat. Ask James Milner. He's pulled muscles in the last two for a start.
So, when we lose or draw it isn't necessarily a disgrace or an embarrassment. Sometimes we drop points. Sometimes we don't play well. It's not through a want of trying to win. There shouldn't be sulking when that happens.
But there were some positive elements to that game. Naby Keita looked sharp, though we've seen that before. He's certainly talented, though I can't help but feel he's still behind Oxlade-Chamberlain in the pecking order. Equally, Minamino got some time on the pitch, though fitting him into the system seems to be a wider concern. Like Divock before him, he too is not a Firmino remould.
Tonight's game with Palace should see a different Liverpool. If I were Andy Robertson I'd be nodding at Sunday's game when it comes to negotiating his next contract as every minute of it missed him.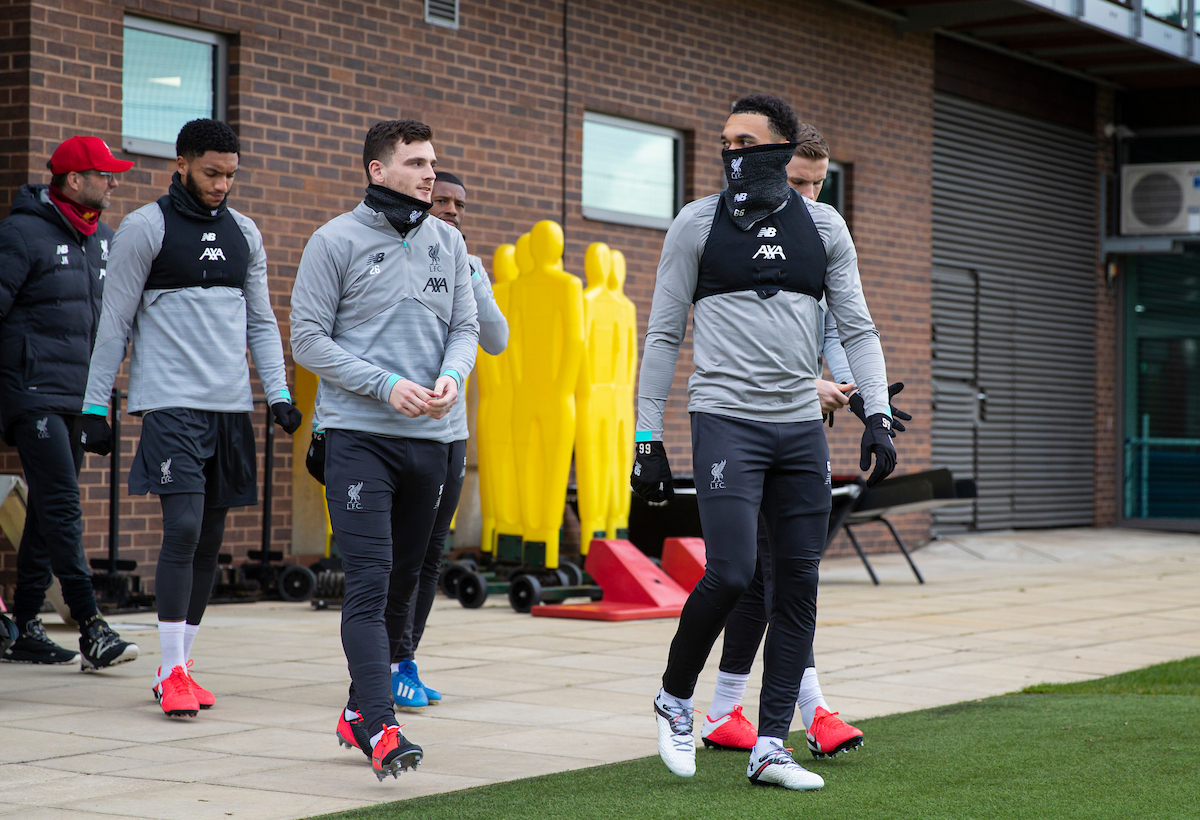 That's not to detract from Joe Gomez who was one of our better players on the night, but the lack of Sadio-Robbo overlaps on the left told early on. There aren't many who can hold a candle to us when Trent and Robbo are flying.
Mo too should make a difference. He loves a goal against Hodgson's side too.
Jürgen Klopp won't be happy with Sunday and that's a very good thing. He's not a manager who will just make do. Liverpool are a better team than that game, but given a global pandemic and reduced time together, this was always going to be a trying time.
You can't have a crisis with this sort of league record, but the game has changed to the extent that no one knows what to expect. City, arguably the greatest side in the history of this league, have got off to a flyer but they beat the most masochistic side in the league and then walloped Burnley 5-0 for the third successive season. We played a derby at Goodison.
Five points to go and plenty of time to get them. I don't think Jürgen Klopp is worried. I'm not worried and I don't think anyone should be either. This has been an astonishing season for The Reds and if anyone deserves our faith it's them.
So, ignore those doubts. Stop those flutters. Be strong of heart and, most importantly, no runners. Ever.
---
"Joel Matip was very loud, Fabinho very loud. Maybe you don't associate those players with being the voice."@neiljonesgoal tells us what it was like to cover the return with no fans

Listen to 'The Return' 👉 https://t.co/xU7Oq9iv7Y
Subscribe 👉 https://t.co/oaOWcUzrlr pic.twitter.com/oG9rQ13ILl

— The Anfield Wrap (@TheAnfieldWrap) June 23, 2020