THERE hasn't been much to celebrate so far in 2020.
However, the increasingly palpable presence of young footballers' voices has certainly been a source of refuge in recent times.
Marcus Rashford became an instant hero for Manchester United fans upon scoring on his debut in 2016, but he's now adorning himself to a wider fanbase through his charitable work and activism – and has since become the bookies' favourite for the BBC's Sports Personality of the Year award.
Since the start of the lockdown, he has committed himself to tackling child hunger in the UK and has now made waves in the sea of socio-political discourse flooding the country.
Working with FareShare, he's raised about £20million and counting for vulnerable people. Also, in an impassioned letter to MPs, the 22-year-old from Wythenshawe, Manchester, pleaded with parliament to rethink its decision to stop free school meals during the summer holidays.
With the coronavirus pandemic exacerbating low-income families' financial struggles, Rashford feared for those children going hungry.
"This is a system and without education, we're encouraging this cycle of hardship to continue. To put this pandemic into perspective, from 2018-2019, nine out of 30 children in any given classroom were living in poverty in the UK. This figure is expected to rise by an additional 1 million by 2022. In England today, 45 per cent of children in black and minority ethnic groups are now in poverty.
"This is England in 2020…"
At the start of April, health secretary Matt Hancock said: "Given the sacrifices that many people are making, including some of my colleagues in the NHS who have made the ultimate sacrifice of going into work and have caught the disease and have sadly died, I think the first thing that Premier League footballers can do is make a contribution, take a pay cut and play their part."
He rightly suggests that the richest in society should be contributing to the national effort but conveniently forgets to mention anyone else in the top one per cent of earners. Instead, he chose to scapegoat the stars of football, a traditionally working-class sport.
Nobody is trying to justify the astronomical wages of elite footballers, but the players are not the bodies responsible for their salaries. Alongside earning big money, comes the duty of rightly paying big taxes. Many pay over £50,000 per week which should be going towards social welfare and giving medical professionals pay rises.
It is not the fault of footballers that their taxes aren't going to deprived constituencies really in need of funding – areas which often encompass the estates on which the footballers themselves grew up. They have to work hard to get a chance in their beloved game.
Egyptian idol, Mohamed Salah, travelled eight-hour round trips, five days per week, just to get to training in Cairo. His Senegalese Liverpool teammate, Sadio Mane, ran away from home at just 16 years old to pursue his dream. Again, there are endless examples of footballers being well-grounded in their roots, giving back to their communities in a substantial fashion.
They have social consciences too. When Raheem Sterling highlighted racism in the British press, he helped start a conversation around the way footballers, the working class, and people of colour, in particular, are presented.
There are literally countless examples of footballers using their platforms to instigate change, no matter how significant. On Christmas Day, 2018, Liverpool's Trent Alexander-Arnold was at Hotel Tia, in Anfield, giving out presents and paying for underprivileged families' Christmas dinners. This all went largely unnoticed due to the young Liverpudlian's selfless personality.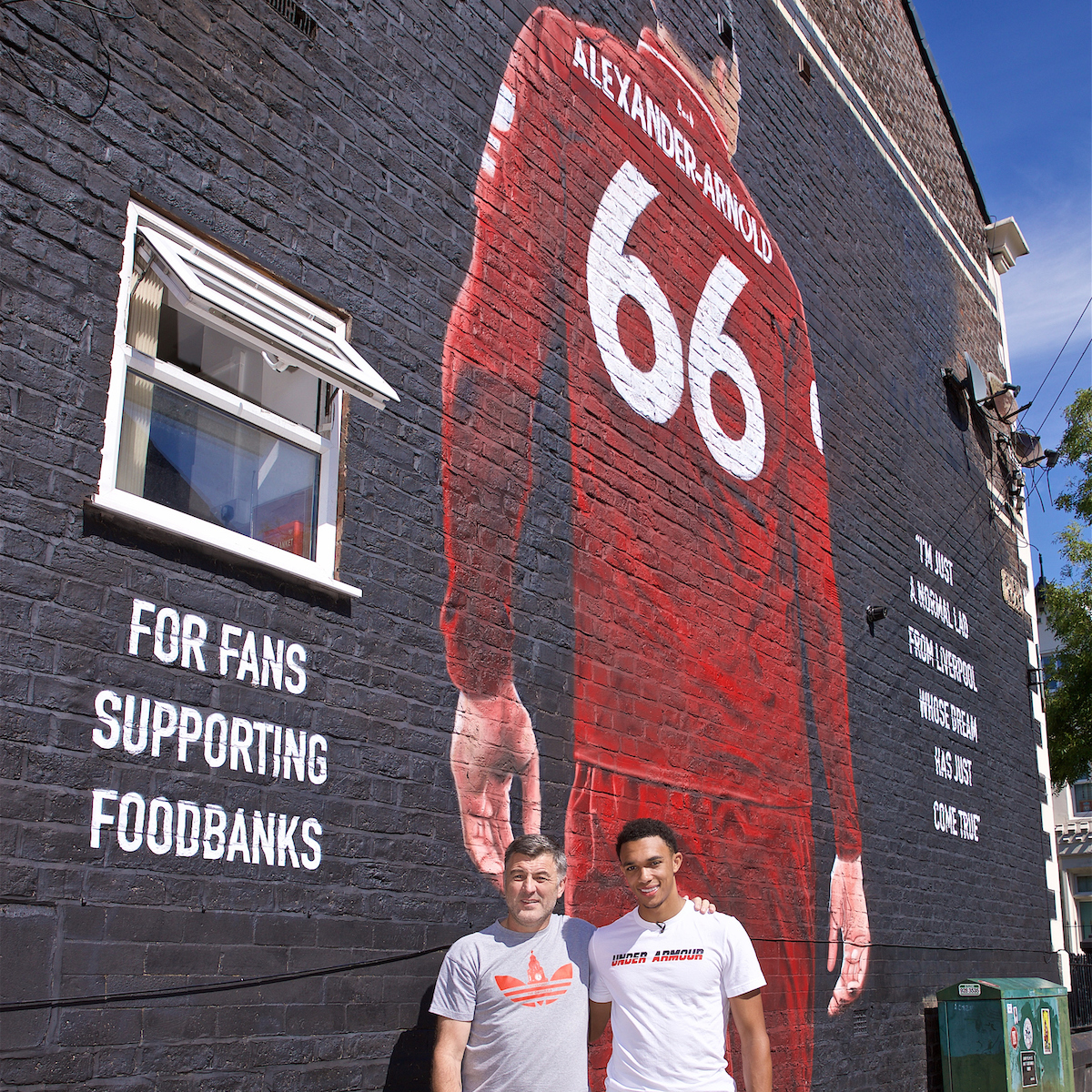 There are obviously exceptions to the rule, but the upper echelons of society have long been known to look down their noses at the world's most popular sport.
As the Netflix series, 'The English Game', so brilliantly exhibits, there has been resent over football since the professionalisation of the game in the late 19th century.
Later, during periods of social upheaval in the 1970s, and 1980s, hooliganism was rife at stadiums across the country, but the trouble was confined to football by many politicians. They portrayed criminality as the sport's problem rather than that of society.
In 1985, 56 people died as a result of a large fire breaking out in a stand at Valley Parade, home of Bradford City. On the same day, a 15-year-old Leeds fan, named Ian Hambridge, died when fighting broke out between Birmingham and Leeds supporters at St Andrew's stadium.
The Bradford fire is believed to have been started by a stray cigarette which caught fire underneath the stand. Despite this, in the aftermath of the disaster, The Sunday Times described football as "a slum sport played in slum stadiums increasingly watched by slum people, who deter decent folk from turning up."
A lot has changed since the 1980s but not without tragedy. Just fifteen days after the loss of life in Bradford and Birmingham, 39 more supporters were killed at the European Cup final in Brussels. The cause was a combination of violence and abysmal structural and safety standards in the stadium. No more than four years later, the Hillsborough disaster took place and changed football forever.
On this occasion, only the latter reasons were to blame for the 96 deaths, but it didn't stop Liverpool fans from being castigated by parts of the media and inner workings of the establishment.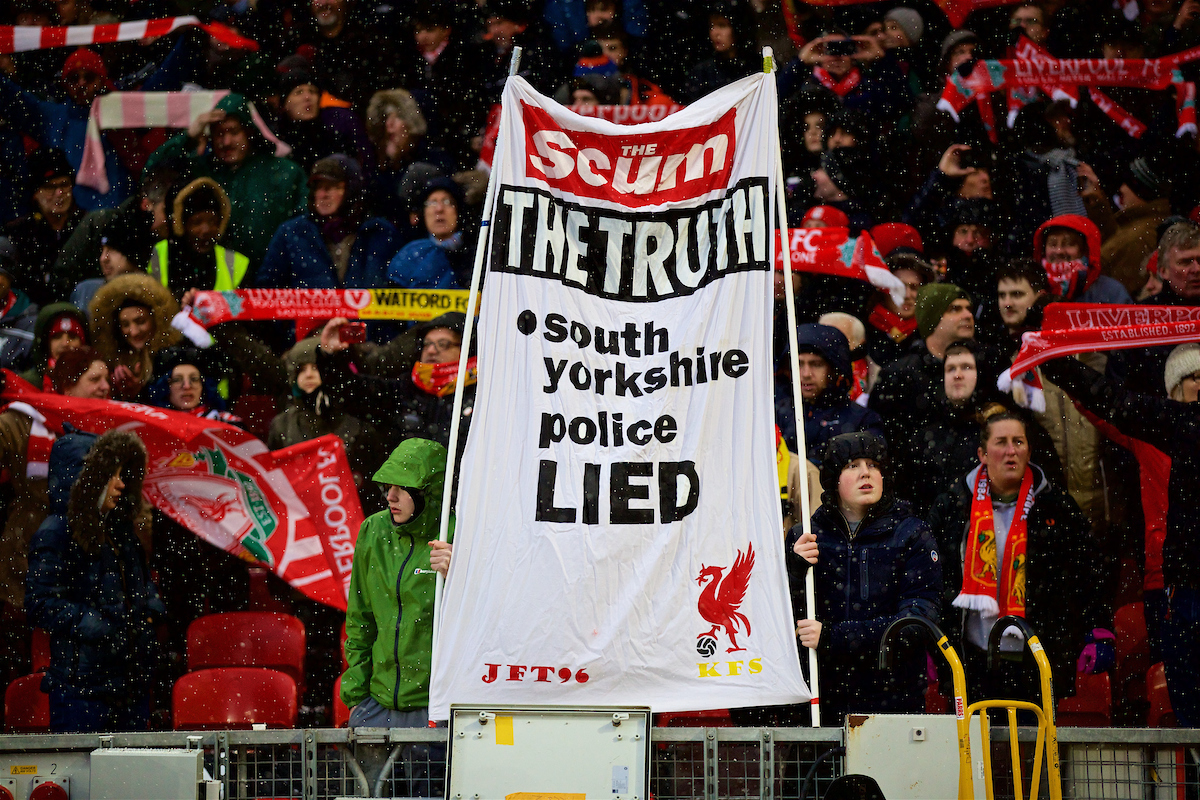 The now infamous Sun front-page headline 'The Truth', was flanked with completely false accusations of sub-human obscenities being committed by the Liverpool crowd, when, in reality, survivors were using advertising hoardings as makeshift stretchers and trying to resuscitate their fellow Reds.
The press could only get away with such scandalous claims because football supporters had already been portrayed and put onto a level which they may be thought of as being capable of doing such things.
The post-Hillsborough Lord Justice Taylor report helped drag football out of the dark times of the 1980s. While the Premier League's finely polished, sterile image is a far cry from that of yesteryear, there are still connotations around the beautiful game which wrongly tarnish its reputation.
The racist far-right group, Football Lads Alliance, descended on London last weekend to throw Nazi salutes and 'protect' statues by attacking police. These xenophobic nationalists are just another example of people carrying out despicable acts under the banner of football.
So next time there's a rush to condemn the football scene as a whole, remember the Fans Supporting Foodbanks initiative, which is the key provider of products for foodbanks on Merseyside. Without them and so many others, there would be much more people suffering.
Between 2009 and 2019, foodbank use increased by over 600 per cent. Marcus Rashford was one of these unfortunate children whose family was forced to use them.
He has made it so others don't have to in the near future.
---
"We've got to find constructive ways of building change." ✊

We spoke to Laurence Westgaph, an expert in Black History who is raising money to build a memorial for the slaves who lived, died and were buried in Liverpool which you can donate to here 👉 https://t.co/VW7XGsu2B5 pic.twitter.com/kzUX9IuIgm

— The Anfield Wrap (@TheAnfieldWrap) June 16, 2020