TWO games in the space of four days told two completely different stories.
If you missed it, if you yearned for that feeling of watching this team in all its magnificence, then you may have felt slightly discombobulated seeing re-emerging shouts of "bottle" and questions of just how good Liverpool are because they drew at Everton after 106 days without a game.
Last night, we got to see exactly why we love this team. Why they have proved inspirational to millions in their attitude and application. Why we've come all this way and needed to see it finished.
Liverpool were at their scintillating best – every facet of full-back energy, midfield recovery and front-three tapestry interwoven to remind you just why they're target number one on the board of big catches.
Roy Hodgson said after the game Palace will try to take things from Liverpool to use. Without navel gazing, he has every right to do so, everyone should be aspiring to what we are.
Wrapped up in all of the feelings now and over the past week has been Manchester City. Two games of imperious domination. They are seemingly back to being the python around the neck of whatever opposition they encounter – a slow suffocation of life which now plays out in a faded silence which seems to suit Pep Guardiola's men, and you can see why.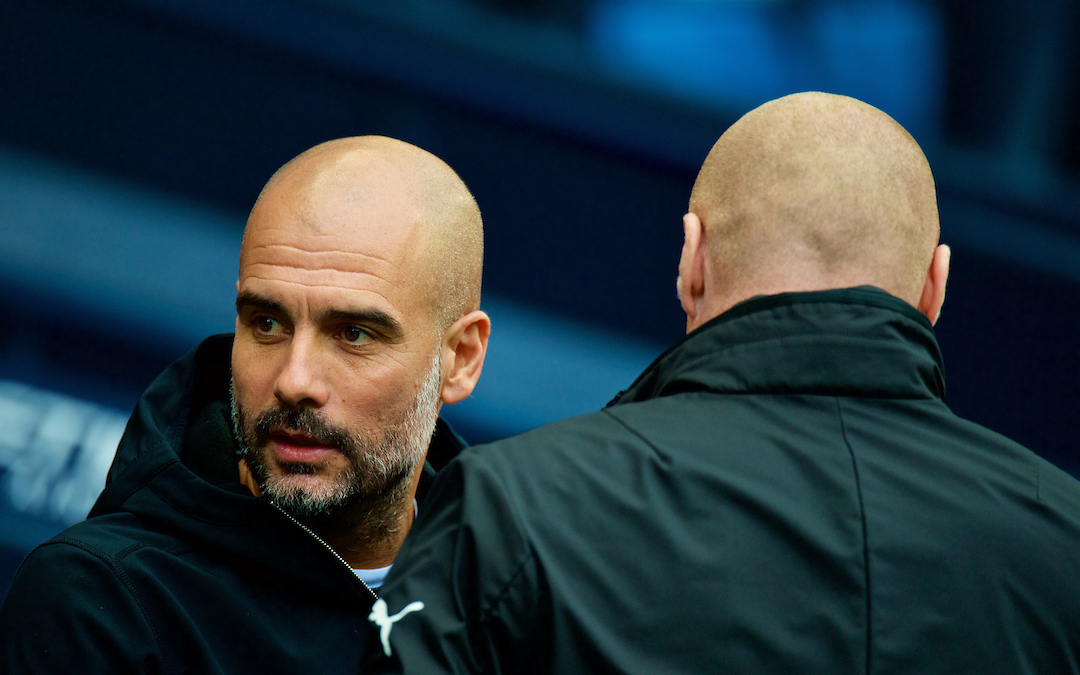 City have, at times, been rattled this season. They have, at times, lost concentration and let context and occasion get to them. There is no bigger influence of both than a rambunctious and full football stadium. Now, in the still of the night of this new world, City have very much come alive.
Maybe you're one of those who worry about them regardless, and maybe you're right to. After all, Man City make this Liverpool team and vice versa. They give each other desire, hunger and will to somehow be better while all the time hoping their irrational fears about the other don't come to the fore.
City, at times, seem more perturbed by Liverpool for that very reason – they worried about something which became a reality.
I heard a line this week that City aren't 23 points behind Liverpool, rather Liverpool are 23 points ahead of City. That matters, it matters because they will be back, with or without FFP reprieve. These two teams need each other, they are the oxygen the other breathes.
Jürgen Klopp has gone to great pains to state just how good City are, in recent days. As ever, it is subliminal if you dig deep enough. Klopp is reminding us of our own achievements through the prism of others.
Some chose to view City as their bastion of aspiration this week despite the small matter of the league table which corroborates a season of otherwise Liverpool dominance.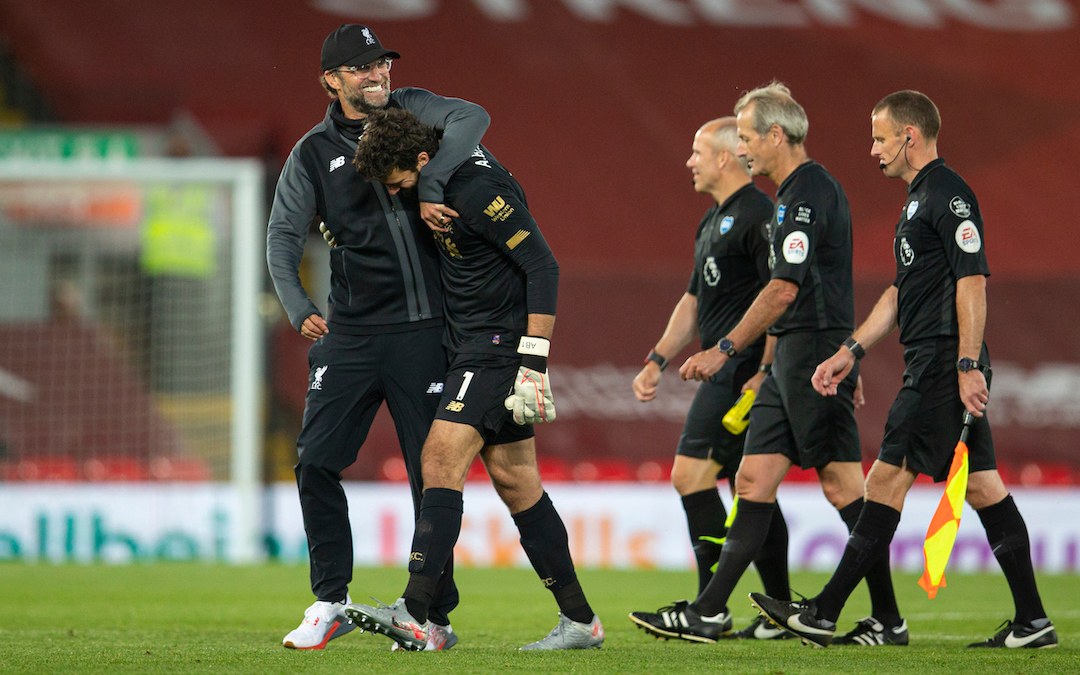 As we move through the gears of rivalry in 2020, it is unreasonable to expect pizzas to be lashed or tunnel snarls involving Jordan Henderson and David Silva. Instead, it is admiration which stokes the flames.
We should bear this in mind in a week when Roy Keane was encouraged on television to elaborate on how he'd assault someone if they'd had a bad half of football. Sensationalism is the order of the day, but don't fall for it. This Liverpool team certainly won't.
A glorious and sunny day in Liverpool could later crown one of the most glorious achievements in this club's rich history. It might be decided without us playing.
But, on a day when we should all be taking stock of what has already passed in 2019-20, and a day I should be sitting on a big farm in Glastonbury to do just that, this feels as apt as any crowning moment.
Liverpool are top of the league, and there is about to be no bigger reminder of just what it means to be there.
---
"This Liverpool side have shown exactly what they are all about. Without a doubt the best team in England!"

📱 Subscribe here for all of our immediate reaction as Liverpool are so close to becoming Champions 👉 https://t.co/XZAK9veWt7 pic.twitter.com/30XmKrSJFZ

— The Anfield Wrap (@TheAnfieldWrap) June 24, 2020