THE latest meeting of the Premier League took place earlier this week.
As expected, nothing much was decided other than future talking points and a rejection of the notion of neutral venue games.
That's fine. It's important not to make snap decisions when this and future seasons are under threat. Safety and economic stability are paramount, particularly when so many clubs are living hand to mouth regardless of stature.
They shouldn't be hasty. I mean, how can they construct a restart plan when no one has the first idea how long this bunfight is going to go on for? You can't set up a stable structure when the world is in limbo.
The only development, such as it is, was the first discussion on the possible cessation of the 2019-20 Premier League season. It remains only that at this stage – a discussion.
One thing that COVID-19 has taught us is that even though we live in the most technological age in our history, the planet can still be effectively be shut down by a handful of microbes.
As a result of that, the authorities have no choice but to wing it when it comes to control, be those agencies governmental or, in our case, those that sit at the throne of the game's hierarchy. All we can do is wait, stay safe and not be stupid, particularly when even the most innocuous proximity to a stranger could result in death.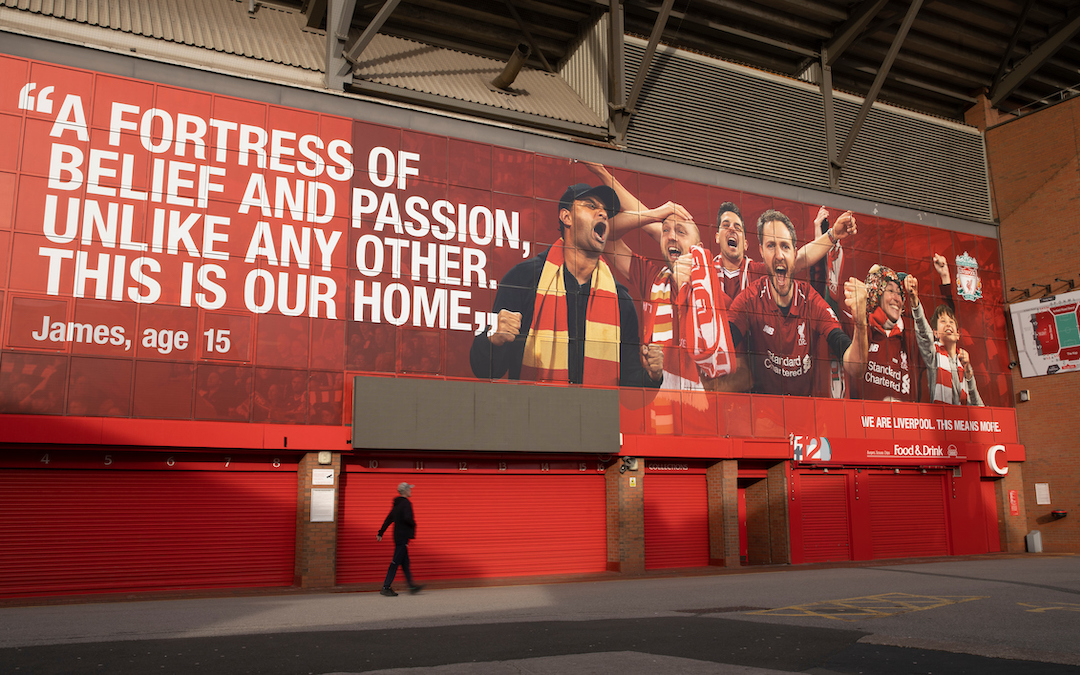 Yesterday, the Tottenham defender Danny Rose, currently on loan at Newcastle, said that football shouldn't even be discussed right now and though he's correct to some extent, it's not as simple as that. You can't blame the powers that be for making contingency plans even though we've no idea how relevant they'll be in a few weeks.
But in many ways, he's right. It's important that the players be part of that negotiation, as Neil pointed out in the TAW Rundown email on Tuesday. The risk to them is the same of the risk to us regardless of them living a life that's almost unrecognisable to ours. They aren't sheep to be driven across minefields purely for our entertainment.
I mean, I frown at people for daring to come five metres of me, never mind two, and if my manager insisted I physically throw myself against others because it'd be 'nice to get back to normal' I'd soon be up in front of the beak at Human Resources.
Rose was critical of Boris Johnson's urge to bring back national sport to 'provide a much-needed boost to national morale'. His response was perfect…
'I don't give a fuck about the nation's morale.'
I know nothing about Danny Rose but I'm on his side here. Know what boosts the nation's morale? Not dying.
Yes, we're all winging it to some extent, but safety should always be the first consideration – a fact that seems to have been forgotten a little this week. No one is disputing that. Not even Liverpool fans.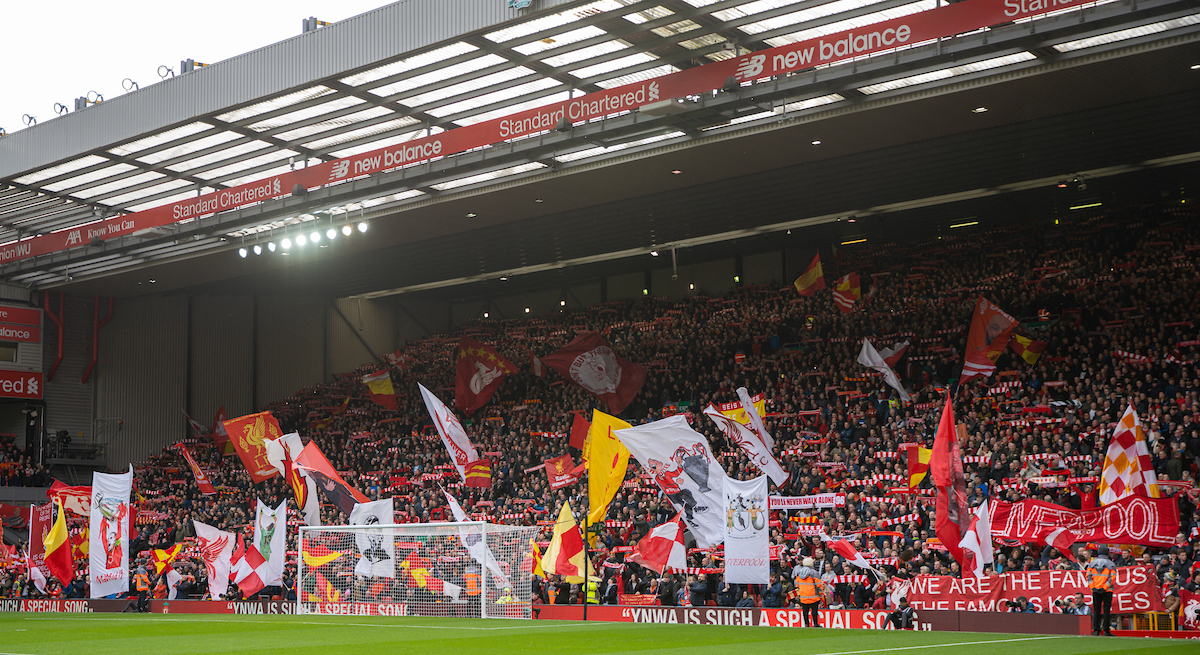 I say that because there seems to be a growing view that we're somehow selfish in wanting to complete the season no matter what the risk is.
Fuck off with that. Seriously. Fuck off. You don't have exclusivity on the risks of this pandemic and the loss it's caused simply because you have little to play for now.
Like thousands and thousands of others, I've lost people in this. Three weeks ago, one of my mates used Facebook to post something chirpy about the weather improving. Ten days later he was dead. Ten days. He was 54 and those around him are devastated.
Another friend was called into hospital to cover a shift on her day off because the nurse whose shift she took over from had been found dead at home from the virus. Then she was handed the same level of PPE that did so little for the poor woman and sent onto the ward.
So, don't come to me with 'the Scousers don't care who dies as long as they get their worthless title'.
Of course, we want the title. Wouldn't you? But it's wrong to assume that we're ready to sacrifice people for it. Deeply insulting, in fact.
Those accusations come from people thinking with their football rivalry heads along with accompanying bias. That's fair enough as we all do that to some extent, but to hold on to that as some sort of moral high ground is ridiculous. We don't want to risk lives for Christ's sake. We just want to finish the season once this thing is over.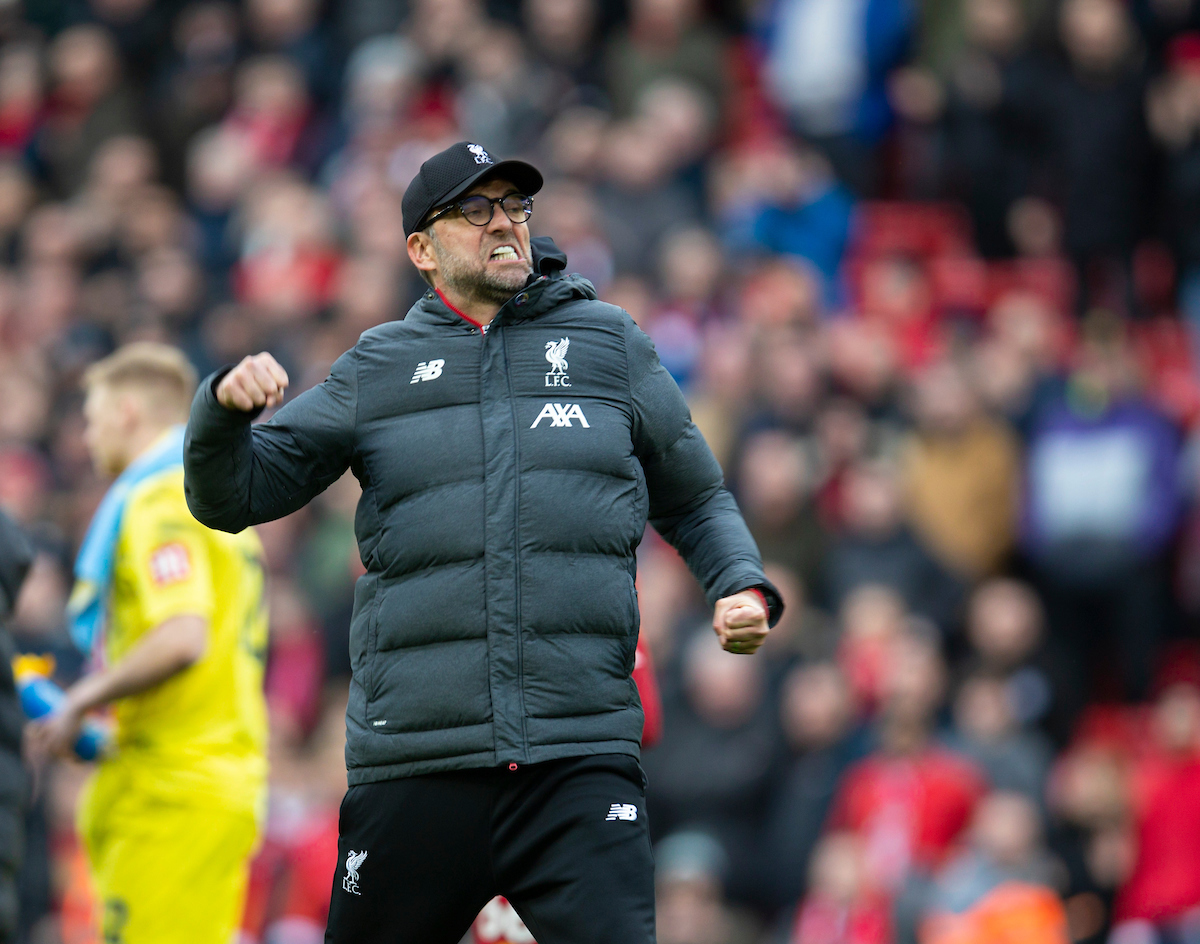 In any case, it should be the next season that should be under advisement, not this one. The 2019-20 campaign was three quarters done when the season was called to a halt and that doesn't just affect us. What about those caught up in promotion and relegation battles?
Furthermore, that's just the footballing side of things. The debate doesn't just end at local pride, drama, loss, glory or whatever. Anyone who has seen the Sunderland documentary on Netflix will know that one result can throw an entire club's existence into jeopardy. One missed penalty in a play-off final can cost jobs at that level, never mind this.
And what about Barrow AFC, currently sat four points clear at top of the National League? They have a chance of re-joining the Football League for the first time since 1972. It seems a bit harsh to push them down and deprive them of much-needed revenue (club) and prestige (fans) when they're so close to utopia.
It's not just Liverpool calling for fairness once/if things go back to normal.
The season must be allowed to continue even if it means kicking off in September. The government seem to see that as the return to normality if the extension of the furlough system is anything to go by.
No changes will be made to the 80 per cent payment plan till October, so maybe they envisage football coming back around then. It's hard to tell at this point. About anything.
The other option is to give us the title and call the rest of the season off as they've done in Ligue 1 with PSG being handed the trophy. That doesn't seem fair either. Not for us, but again for Barrow and Leeds and Preston etc.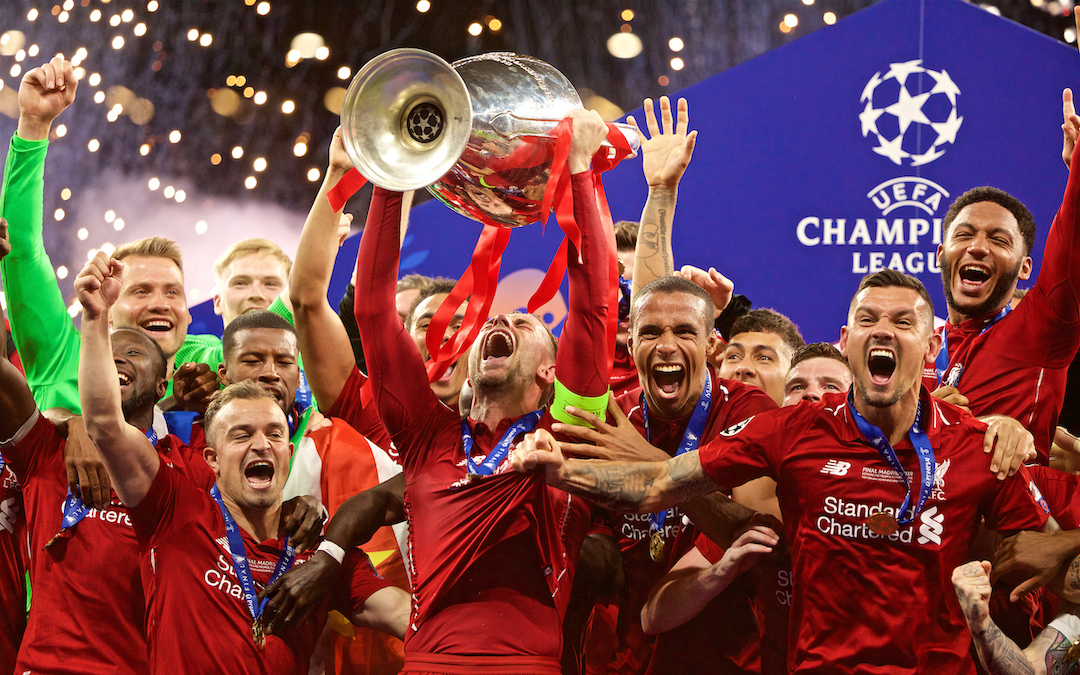 Some have suggested that we won't get the rush of a title win if that happens. You reckon? We'll just do it some other time. We'd just organise a date when the world is better and get on with a week-long celebration which would shame the palaces of Ancient Rome.
Note: When it's safe, Mayor Anderson. We're not the animals you seem to think we are.
Oh, I know it's not ideal as we all want to be in the ground when the decisive whistle sounds, but it won't matter that much if a safe event can be planned whenever possible. I don't care if it's on Christmas Day at 4am. I'll be there, shinning up the columns of the George's Hall like Iggy Pop climbing a tower of amplifiers.
Much is made of Liverpool FC and its fans being different from anyone else. I'm proud of that but to claim that we're throwing the nation's health under a bus to secure what we deserve is harsh beyond belief. Liverpool are set to be league champions once things get back to normal and it's only the shoddiest of agendas which cannot recognise that.
We're not ignoring the pandemic at all. We're not even saying that the game is a priority. We're saying that once the country recovers the league lead should be considered.
Anyway, stay safe and look after yourself and people around you. Be safer than the government suggests. No matter who you support.
---
"I understand that absolutely everyone in the debate has self interest – including us."

"But i've found a lot of the opposition and the roadblocks to be disingenuous."

Listen for free 👉https://t.co/BuNPrciIJc pic.twitter.com/N9TuGn2H9Y

— The Anfield Wrap (@TheAnfieldWrap) May 12, 2020