THERE'S a reason Nike fought so hard for Liverpool.
It isn't just because they're world, European and soon to be domestic champions. It is because Nike loves the idea of selling fairy tales of achievement, resolve and making the impossible possible.
They, therefore, seek out those who become custodians of such stories, and with Liverpool they now have one of the very best at somehow overcoming seemingly impossible adversity.
To many, Barcelona last season takes the mantle. To those of a slightly longer memory span, Istanbul remains something nobody can really quantify in terms of words or feelings. The whole night, season and journey needs to be put into some form of context which means that only time travel back to it can tell someone how truly unbelievable it was.
And yet, I didn't go.
The 2004-05 season came at a time of impasse in my life. For someone who now never seemingly stops, this is a memory of me doing pretty much nothing and having no real sense of drive.
I was out of education with no guiding profession. Working in a bar and sleeping between mine and my then girlfriend's house. The Sopranos was on the wane, The Reds were on the rise. Across the board, uncertainty pretty much reigned.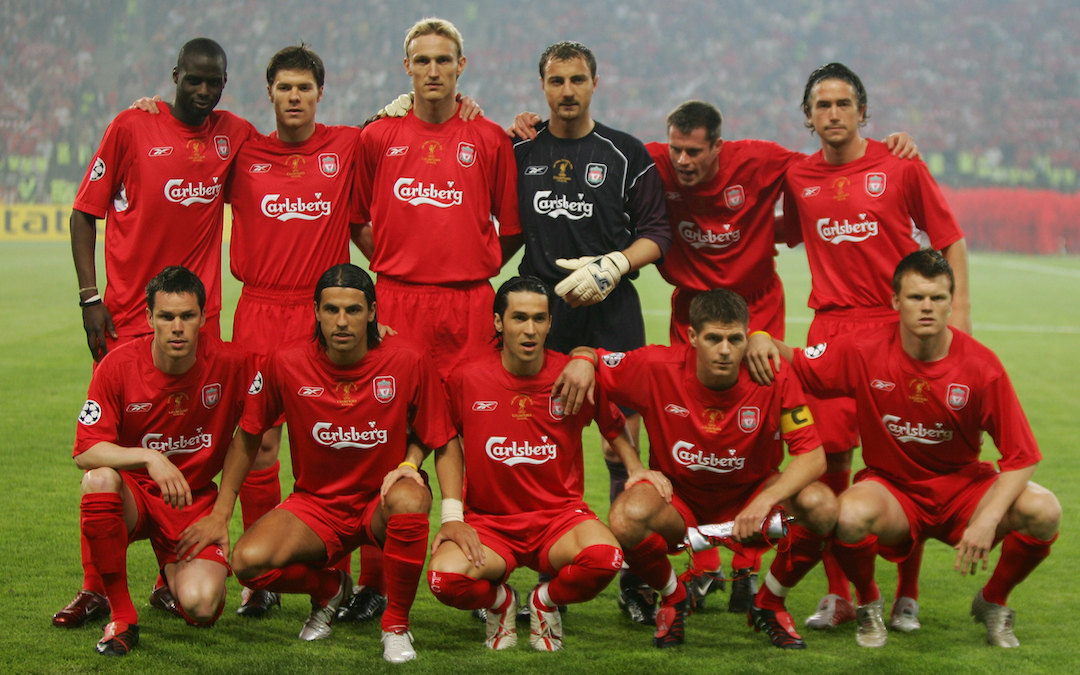 And Liverpool were uncertain – toiling in the Premier League but lighting up like a Broadway musical on Europe's biggest stage under the wily Rafa Benitez. There are certain seasons when something is simply in the air and you feel it in your bones. The moment of knowing something can happen.
Gary McAllister's derby goal in 2001, Simon Mignolet's Stoke City save on the opening day in 2013 and Mo Salah's Manchester United clincher this season. They all told us that it wouldn't be allowed to be meaningless. Steven Gerrard's Olympiakos bullet did the same.
So with no money and still wise enough not to load myself with debt, I decided Istanbul was something I couldn't do. I don't regret it, even with what unfolded. In the end, it became a case of feeling lucky enough to merely be on the planet to witness it.
I piled into town with friends and relatives and with no real plan. The first half spent in some forgotten bar trying to get served and every glance at the obstructed screen seemingly bringing another AC Milan goal. I knew they were good, but I remember thinking that first half the Italians had no weakness.
Wherever I was, we left at half time without having one drink, Liverpool were 3-0 down and on the verge of humiliation. If I was being cliche I'd say something like "it wasn't supposed to end this way", but that's frankly bollocks. The reality was this is what happens when you play at the big table. You wanted to be in the game, right?
With that, we wandered into an empty Grapes on Matthew Street – at this point not even bothered if the game was on. It was, but on a fuzzy portable television in some back area of the pub which I'm not certain I've ever seen before or since.
Honestly, it was 2005 and this telly was straight out of 1977.
Anyway, the pint in my hand and the sight of Didi Hamann on the pitch somewhat pacified me.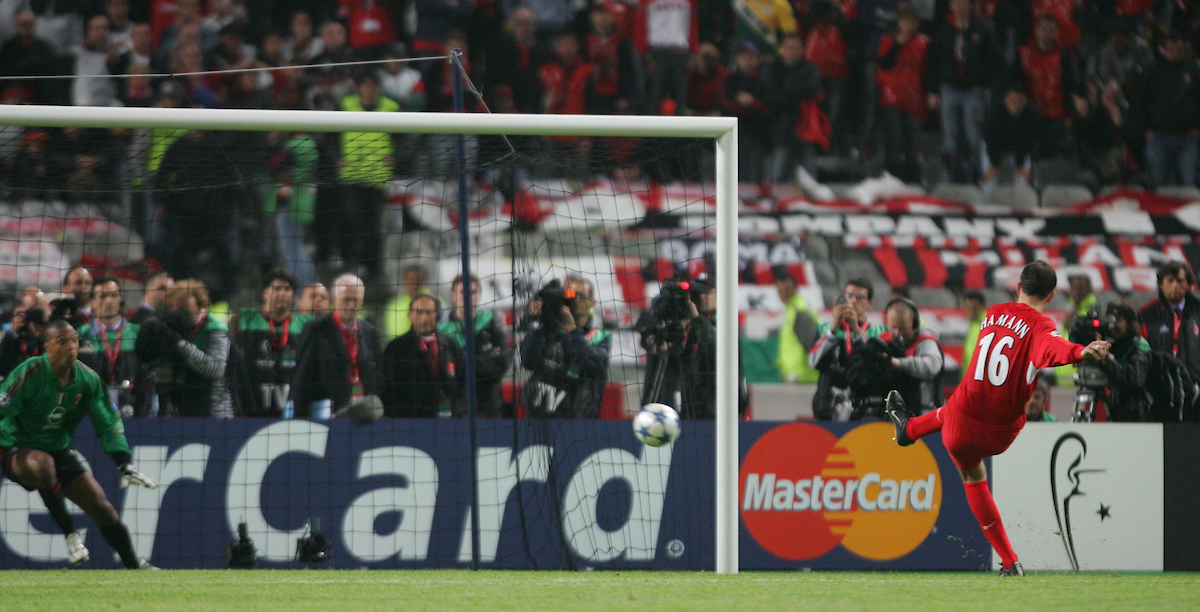 I honestly can't remember much – Clive Tyldesley's summary of Gerrard's first captures everything and might be one of the greatest commentary quips of all time.
"Hello! Hello! Here we go…"
Before you could even feel it we were at 3-3 and Andriy Shevchnko was missing unmissable opportunities in extra time.
When I looked at his face on the walk up to the penalty, I knew he'd miss.
One thing I do remember is that there was an older guy who was an Evertonian in the pub, and he was great. He sat in my eyeline and was about 3ft away and he coaxed me through the whole thing by saying "you've got this". No snide, just a genuine football man who'd seen a lot. Fair play to him.
The only other thing to mention is St. George's Hall for the parade. If you're ever uncertain just what football can bring, just look at the pictures from overhead and imagine the outpouring of emotion. I'm somewhere buried in all of that, with no direction and not a care in the world.
But then who needs a plan when you have Liverpool Football Club, and a couple of days like that?
---
"What's more important, your job or this match? I remember thinking 'you don't want to hear the answer to that question…" 😂

"Half time i was getting texts from Evertonians at work asking 'was it worth it?! How does it feel?" pic.twitter.com/eekuXVAwCa

— The Anfield Wrap (@TheAnfieldWrap) May 25, 2020