A LIVERPOOL starting XI made up of players from the last 11 seasons, one for each season.
Ok, sound. Boss these, aren't they? When you can't even remember last week or last month, never mind games 11 years ago. But go 'ed, my go.
Fucking *hours* later: Done it. Takes ages, doesn't it? Also, I've just seen this current campaign included as a season elsewhere by others. But this season isn't finished yet. So it's not 'a season'.
That's my excuse for jibbing it anyway. Need a kip here so bollocks to a rewrite. Hours to be pedantic, aren't there? Don't give the 'null and void' dickheads an inch, mate.
GK: Pepe Reina – 2010-11
You might think the challenge is simply to construct a team knowing every player you choose rules out a swathe of others. And that is a big part of it. But there's an added sting in the tail. Who do you pick from the absolutely shite seasons? The Hodgson part-season? Fucking hell.
The top scorer was Dirk, second was Maxi. Just 58 points. Fourteen defeats in the league. It was a shitshow boosted only by the shot in the arm of the returning King and the departure of The Hodge, who despite his army of arselickers is not a very nice man from what I witnessed. Anyway.
The transfers were shit, Suarez aside, and it's worth remembering the Freddie Mercury of football had an unhealthy obsession with the woodwork in the early days. Stick Reina in. Boxes the goalie spot, doesn't it? Next…
RB: Nathaniel Clyne – 2015-16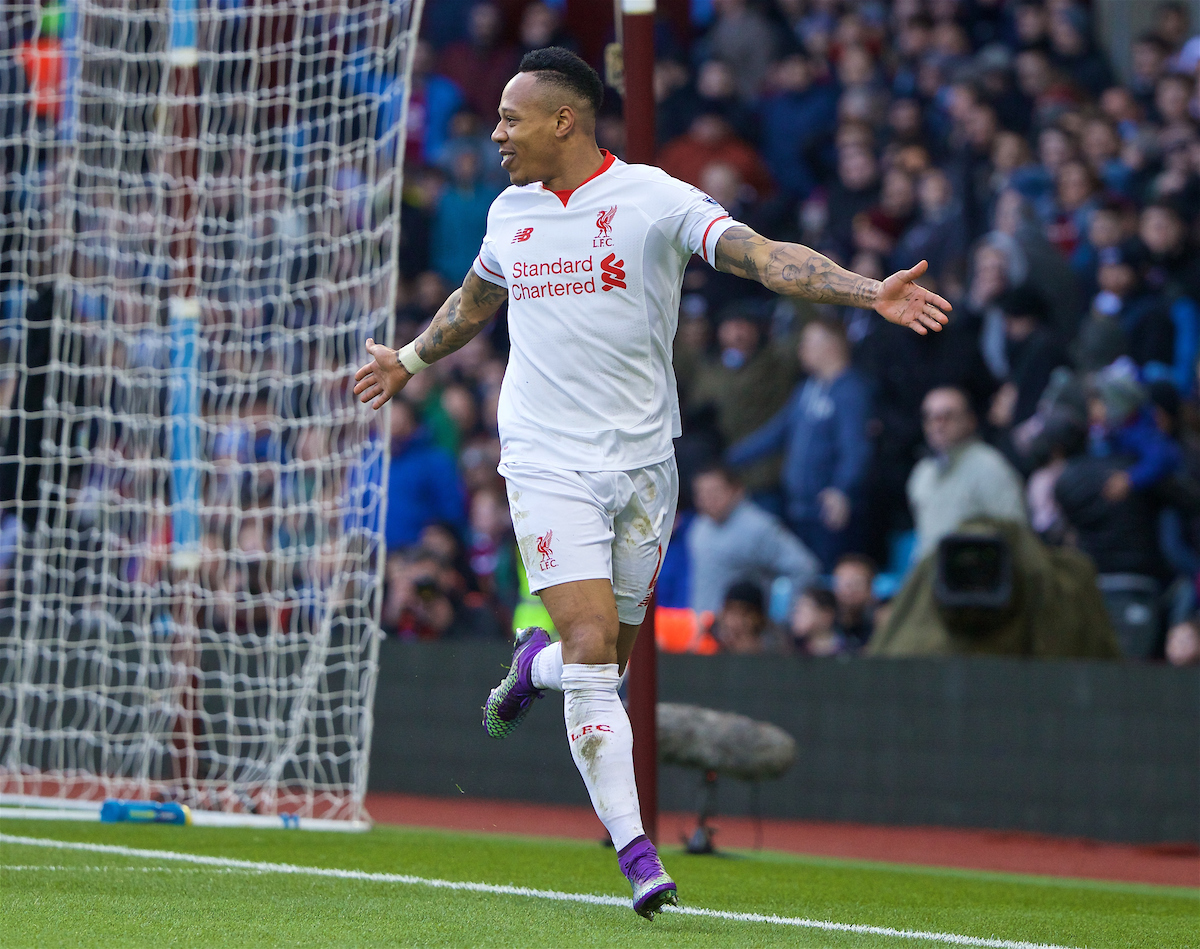 No one turns out more in red in '15-16 than Nathaniel Clyne. I know about his limitations. I'm not daft. But while we've all become obsessed about full backs that can attack, this fella wasn't bad at defending at his best.
Two different managers that season looked at what was about and said, sound. I'm doing the same. He can defend. I need defenders. And look at the rest of the team. These boys are scoring goals.
RCB: Joe Gomez – 2017-2018
Gomez's best season is arguably the one that still needs finishing off, so I was picking him one way or another. This season he was still getting games at right back, and it was obviously an injury-hit campaign too, but what are the rules really? Everyone else is bending them.
I just wanted him next to Virgil because that's our best pairing. They dovetail perfectly, bring the best out of each other, and there's even a bit of a bromance for good measure. It all started in '17-18. Aww.
LCB: Virgil van Dijk – 2018-19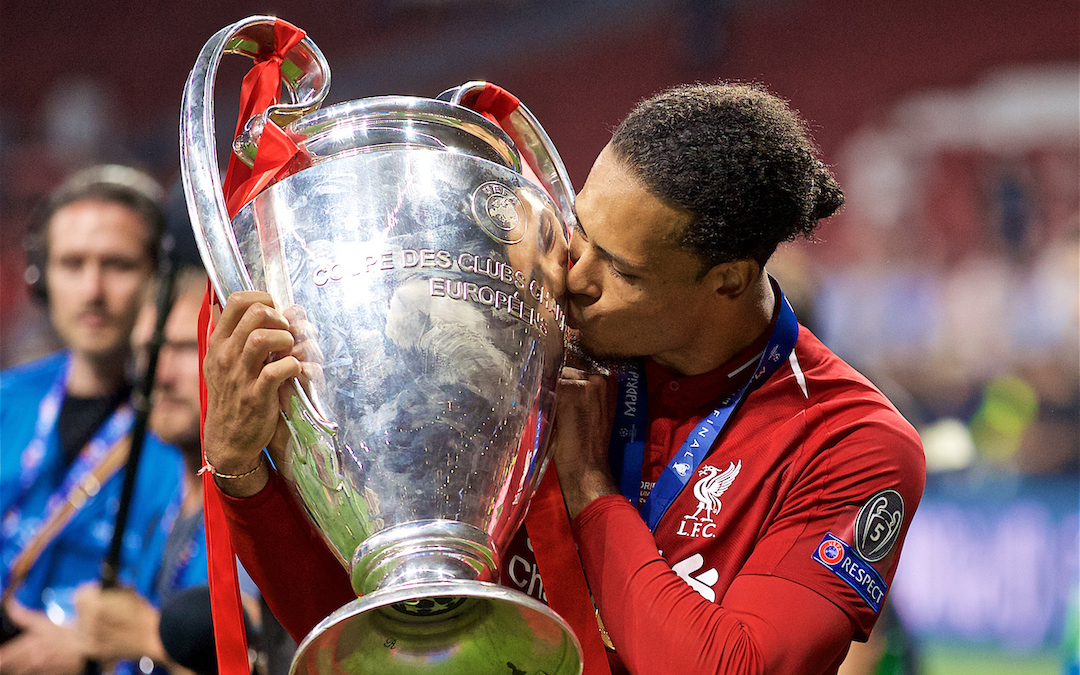 Player of the year. Man of the match in the European Cup final. Up The Reds.
LB: Jose Enrique – 2011-12
Enrique – what a fella. Forty starts. More than any other defender in the squad that season. Left back boxed. Imagine him barrelling his way through, chest pumped out. Trip to Knowsley Safari Park after to celebrate.
DM: Javier Mascherano – 2009-10
The tough little bastardo played in 34 of Liverpool's 38 league games in this campaign. He also clocked up nine yellows and two reds. Never a dull moment. Great song, great player. Remember his celebration at Goodison? Snapped into challenges, ran his heart out and could play a pass, too. He'll sweep up and keep things clean for the boys in front.
RCM: Steven Gerrard 2008-9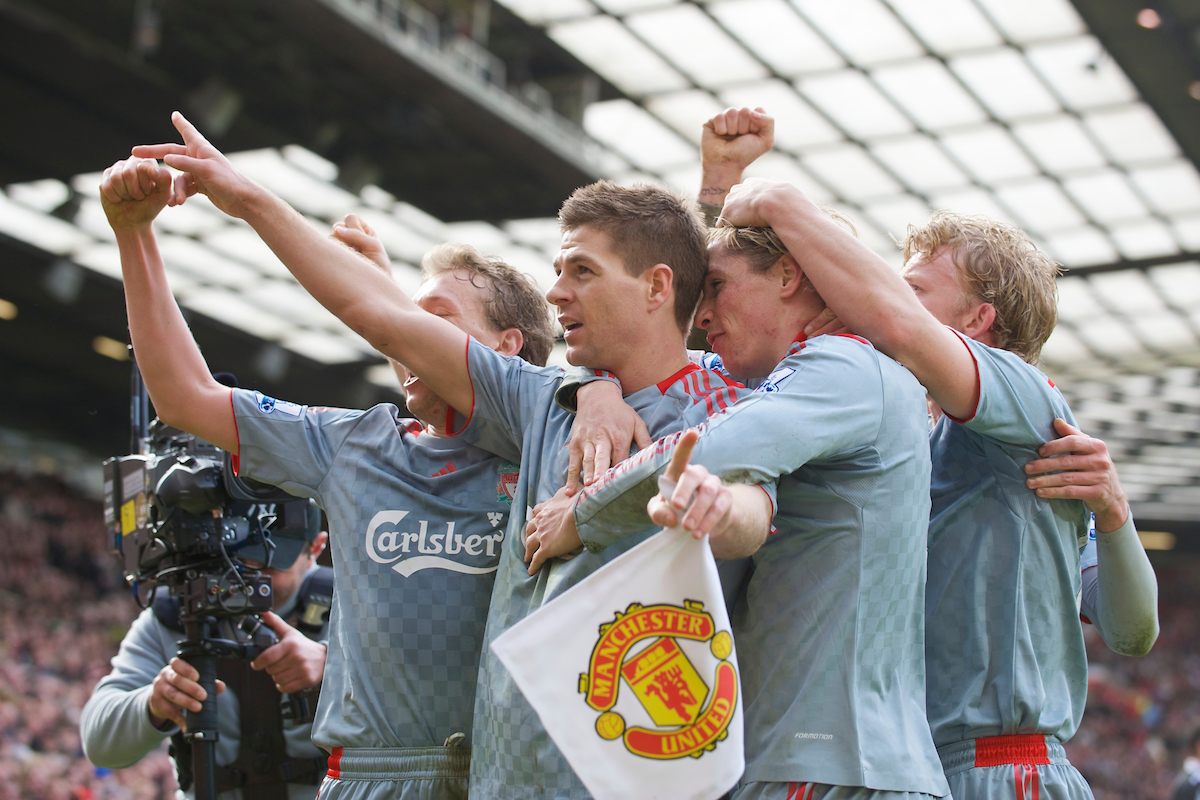 Steven Gerrard scored 24 goals in 44 matches in '08-09. The Reds nearly won the league. We twatted Man United 4-1 and Stevie kissed the camera. He was the Football Writers' Player of the Year. As if you're not putting him in your team. The captain. The Scouser. Sorted.
LCM: Phil Coutinho – 2012-13
"A wonderful talent and a great technician, he's got pace, strength and power. He's flexible – he can play in midfield or off the sides. He's a really exciting player and another great product to come into the league."
You might only see Darren Farley now, but that was Brendan Rodgers after The Reds signed Coutinho. And before the baggage of what came after, what a player. He settled straightaway, his talent was clear and the back end of this season gave us hope the following season would be a good one. And it was…
RW: Sadio Mane 2016-2017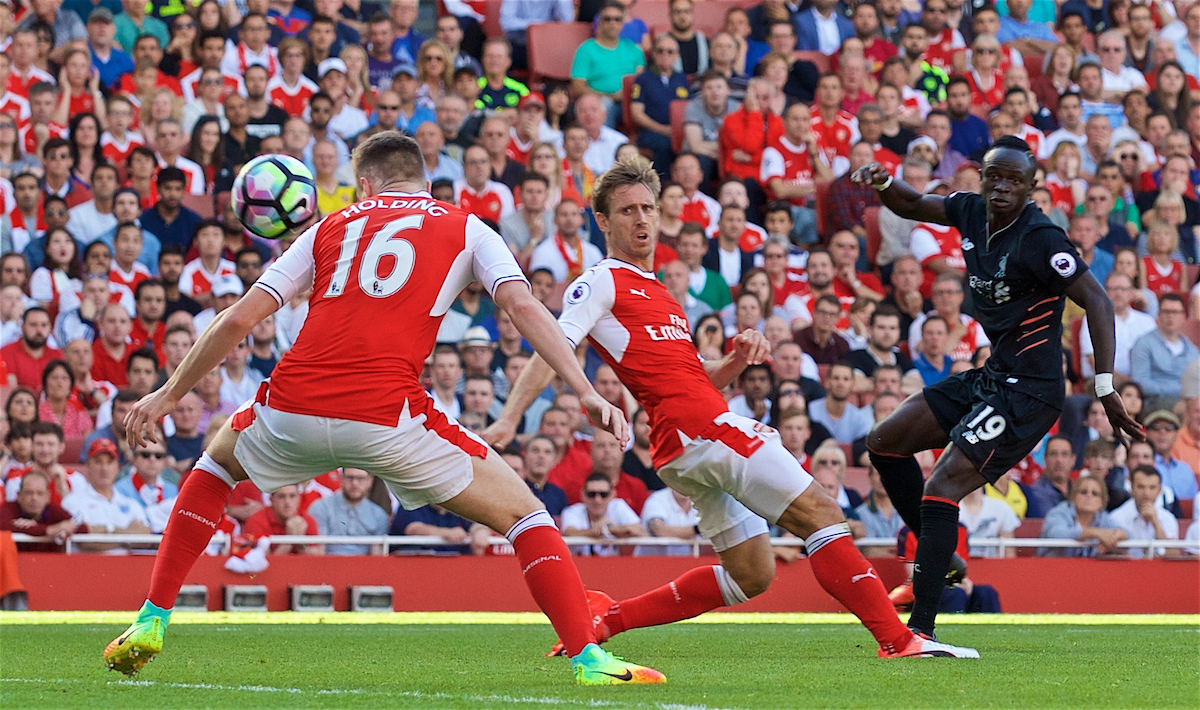 The '16-17 Sadio Mane is on paper the least effective Sadio Mane at Liverpool – 13 goals then compared to 20, 26 and 18 (so far) in the three seasons that followed. But that was also the season he played the fewest games – 29 compared to 44, 50 and 38 (so far).
But it's still Sadio Mane. It's the Sadio Mane that scored that absolute belter on his debut at Arsenal. It's the Sadio Mane that scored the winner at Goodison Park during the dying embers of that game. And by the way, those 13 goals made him Liverpool's joint top goalscorer that season in the league.
And look who he's lining up with. "It's brown trousers time," Mark Lawrenson once said about defending with a poor goalkeeper behind you. The hands on the clock will be pointing in the same direction for the stoppers when they see this line up of attackers.
ST: Luis Suarez – 2013-14
There's lots of spit and polish about Suarez's spell at Liverpool. All the bad bits forgotten, all the good bits held high. He did loads of things that did my head in. You can take a good guess at what.
This season – football-wise – he was phenomenal, breathtaking, a force of nature, a whirling dervish. Whatever you want to call it, it doesn't quite nail it. The Norwich game at home was unbelievable. A truly world-class footballer at the top of his game. He was player of the year, he scored 31 goals – no one was stopping him.
LW: Raheem Sterling – 2014-15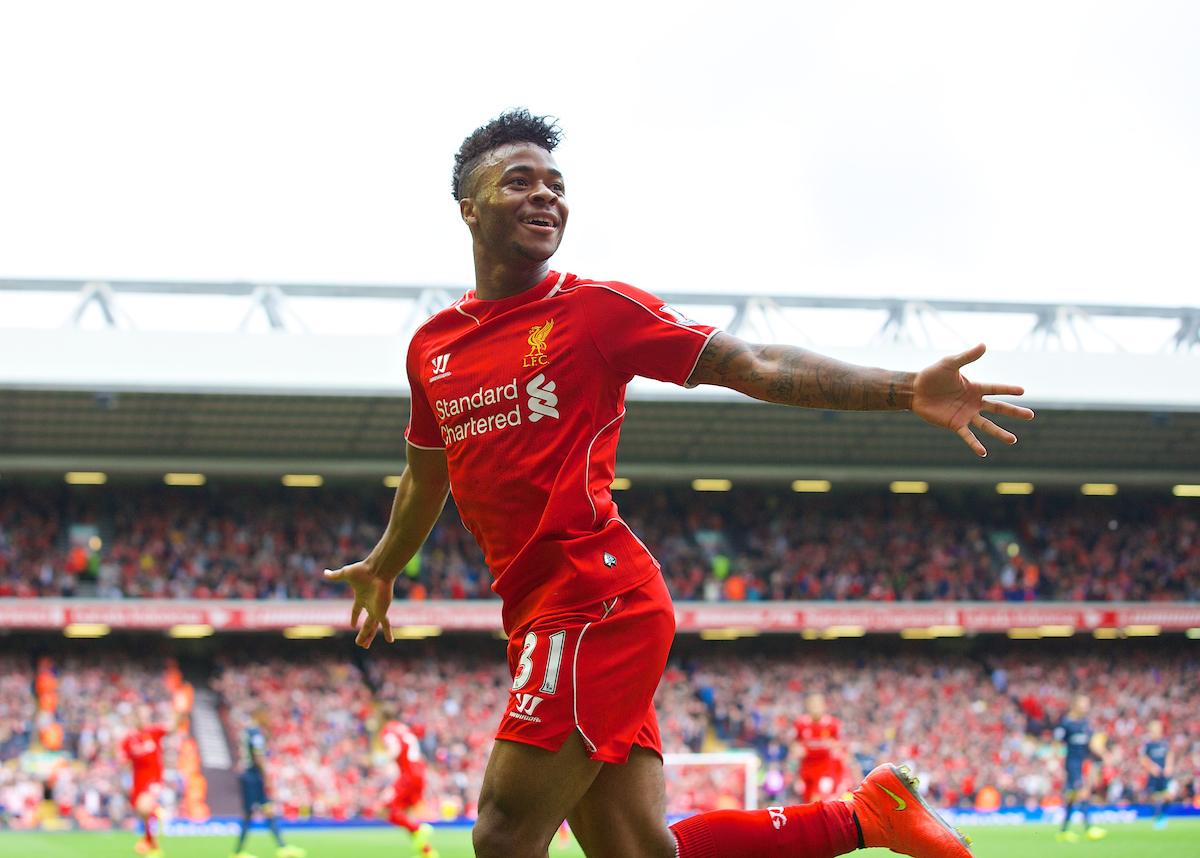 Another shit show of a season, that. Bad buys, big sells, crap in the league, crap in the cups. That Villa semi. Stevie retiring. Stoke smashing us. Who emerges from the train wreck with a big S under his shirt ready to help Team Robbo? Can you smell what the Rossiter is cooking? Nah, not him. I'm going Raheem Sterling.
Not arsed. He got off, sound. The manner of it was grim, I know. And many a grudge remains, yep. But he got 11 goals and 10 assists that season. And he's quite clearly a boss player.
Done!
---
Let us know which players from each of the last 11 seasons you'd put in your 11 via our

Twitter

or

Facebook

…