CITIES with a troubled past are often the best.
Look at Paris, home of an art revolution and civil unrest; London, changes of order and riot; and Rome, once the capital of the entire world.
It's even better if that city has a port as you've a nice mix of culture thrown in to keep things interesting. I love a bit of water and history.
Berlin may not have any docks, but it has the rest. Even before the war there was an alternative scene going on in the arts. Then as part of its post-war 'reconstruction' in 1961 it was split in two between east and west – a fine example of man at his stupidest.
Even then it was celebrated as the one of the most vibrant places on the continent. Lou Reed named his 1973 album after it and Bowie recorded two of his 'Berlin trilogy' there. OK, he cheated a bit with Lodger, as he'd nipped over to Switzerland for that, but 'trilogy' sounds nice, doesn't it?
But, in terms of football, Berlin has never punched its weight. Hertha Berlin have only won two national championships, the last time in 1931. A disappointing return, though it must have been difficult to compete when half your support found themselves walled off from the ground one day in 1961.
The other main club in Berlin went through a whole host of names from their formation in 1906 as FC Oberschöneweide. They morphed into TSC Oberschöneweide (that being the district from where they hail), TSC Berlin and, finally in 1966, FC Union Berlin. Die Eisernen. The Iron Ones.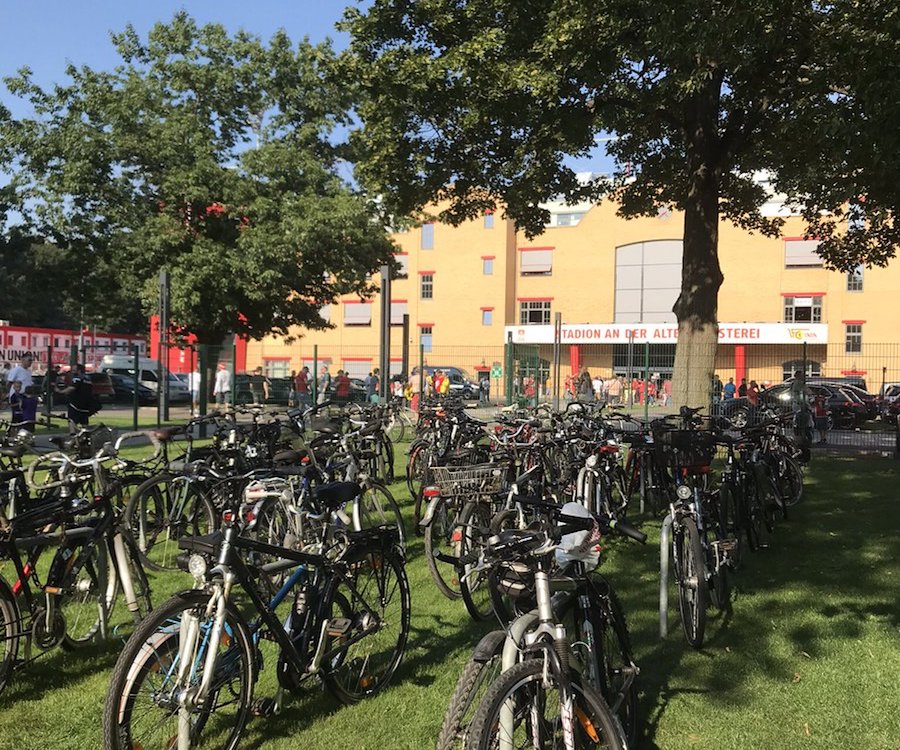 When the wall went up, they played unspectacularly in the East German league and only joined the Regionalliga, the third tier of German football, following reunification. As celebrations spread across the city, their first game was a friendly against Hertha Berlin at the Olympiastadion. In a nice touch, the authorities allowed their fans to pay in whatever currency they had as all were welcome.
Despite winning promotion more than once – including back-to-back titles – they were not allowed into 2. Bundesliga due to their shaky financial position. Then in 2001, the door was finally open. It didn't last though, and they were relegated twice in 2005 and 2006.
This may have been frustrating, but like all great clubs the actual football is only a part of the whole. Union are a movement and credo as much as a club. They have a deep left-wing sentiment and are largely a fan-owned club. That ticks so many boxes for me.
Look at their biggest rivals. In their East German days, they took an instant dislike to those BFC Dynamo wools who trotted up a decade-long domination of DDR-Oberliga titles. The fact that they were sponsored by the Stasi, the oppressive East German secret police was enough to render any achievement invalid, and Die Eisernen let them know it.
Nowadays, they have equal contempt for RB Leipzig who took the coin of the energy drink people in 2009. In 2014, the Union fans labelled their former East German rivals as a "marketing product pushed by financial interests" with "by brainwashed consumers in the stands" which is pretty much on the nail.
RB may be more successful having ascended all five divisions and entered the Champions League, but soul comes first. In any case, does it feel the same if the fizzy drink lads knocked on many doors, laughingly including the notoriously left-wing St Pauli, before reaching theirs. Hardly an ethos.
Borussia Dortmund refuse to put RB's logo on their scoreboard and refer to them by their proper name of RasenBallsport Leipzig. Their fans don't care for them much either and call Leipzig fans 'tin can tossers.' I'm all for that.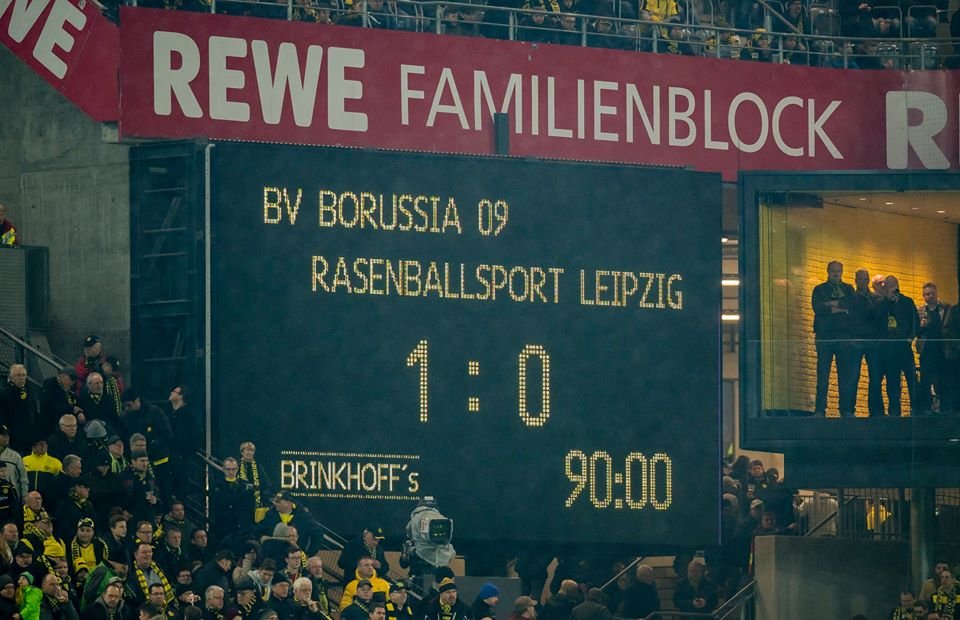 Union Berlin fans even gave their blood for their club when they couldn't pay for a league license one season. In an initiative entitled 'Bleed for Union,' they donated their own claret at Berlin hospitals and donated their fee to the club. Talk about commitment. I'd like to think I've given a lot to Liverpool Football Club, but never bodily fluids. I'll look into that.
My favourite thing about Union Berlin is the location of the stadium – the Stadion An der Alten Forsterei (Stadium at the Old Forester's Lodge). Of course, it can be accessed by rail etc, as you'd suppose, but many prefer to cycle through the nearby forest to get there like a sort of giant left-wing peloton. You'd think Strava might want to get involved, there.
More? Well, they have a big Christmas doo at the stadium every year, and during the 2014 World Cup they opened the ground and allowed the fans to bring their sofas onto the pitch so they could watch the games on the big screens.
They finally reached the top-flight this season, becoming only the fifth club from the former East Germany to do so. They faced RB Leipzig in their first fixture and were hammered 0-4. They didn't care in the slightest. They stayed in the ground to sing their anthem 'Eisern Union' long after the final whistle.
And that's probably the best thing about having a half-arsed second club. I have more than a passing regard for Rayo Vallecano in Spain's Segunda Division for similar reasons (fan-led, left wing etc.), but it's not the end of the world if they lose.
On the rare occasion that The Reds lose… Well, I don't have to tell you. You're probably worse than me. Following (more than supporting) Union is football without angst.
This may seem hipster-ish and I accept that in some ways, but it's better than following (and investing your emotion in) a Barcelona or Juventus. They're just clubs. Union Berlin and Rayo stand for something and take the game back to its essence – a fanatical following based on community rather than the boardroom fancies of Nike or Mastercard.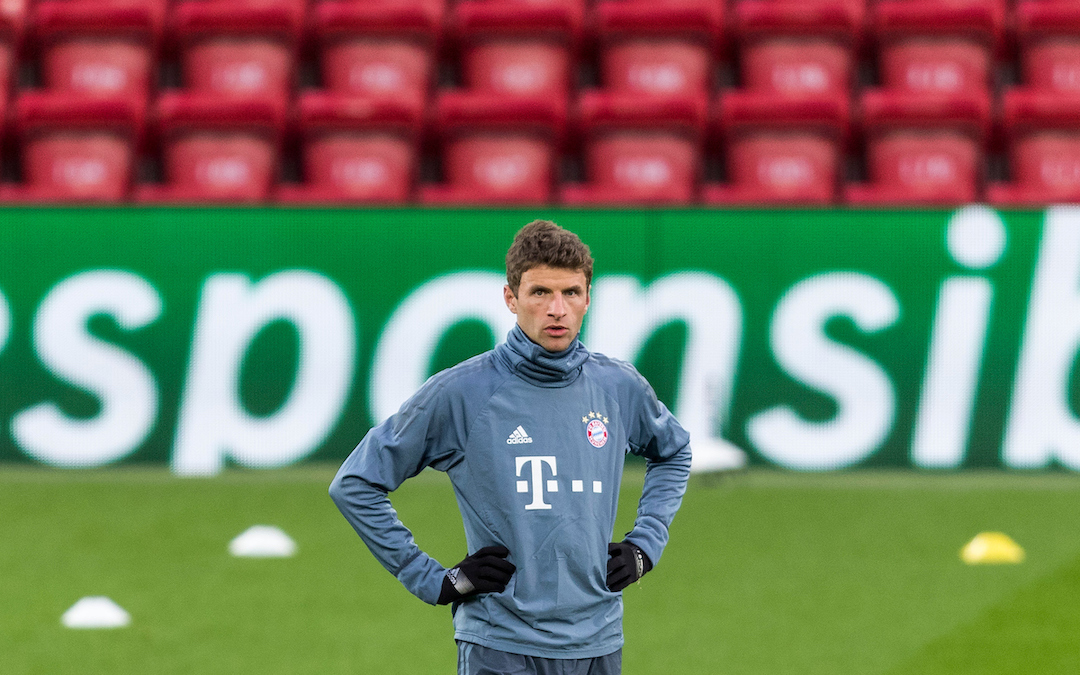 This week they played Bayern Munich – a team at the other end of the scale from 'The Iron Ones'. They're easy to dislike too, but I'd love to see Robert Lewandowski and Serge Gnabry warming up at Anfield one day. Sadly, they had too much for Union and ran out 2-0 winners, but I didn't mind. The big match is on Friday when they cross the city to face Hertha.
At this point it looks like they'll stay up and I'm hoping to get over there for a game next season. I don't eat meat (since 1984) and am currently off the sauce (mid-life crisis) so the two euro beer and three euro bratty are lost on me, but the culture is right up my strasse.
What struck me more than most was just how sound German sides are. We'll find any excuse to loathe practically every club over here, but in Germany they seem broadly OK.
Bring on Friday. Those Hertha lads are getting it…
(Images thanks to Chris Williams)
---
Click here to give the Bundesliga Diaries podcast a listen and subscribe for more TAW Bundesliga coverage…
"Everybody now has the data of what the first weekend in the Bundesliga looked like. The idea of what we may need to work on and think about. "

"It's intriguing that the first two games back are Everton and City."

Listen to today's free podcast 👉https://t.co/VoddtcF2C1 pic.twitter.com/k3tLZvN22I

— The Anfield Wrap (@TheAnfieldWrap) May 19, 2020