THAT night in Madrid. The one we all remember. The night we'll never forget.
Jordan Henderson, usually the most reserved of men, in the hub of the pandemonium.
His face awash with joyous tears as he embraces his father. His grip over the European Cup impenetrable.
Raising football's biggest prize high above his head, he unleashes a roar of pure elation matched with an undertone of defiance.
A small segment of the satisfaction reserved for defeating his doubters. An almighty sense of justice.
Some said he would never lift a trophy as Liverpool captain. He's now reeling them in.
In a team filled with great stories, Henderson's redemption tale might be the greatest of all. It's one of those compelling reads that sports deliver so well. A box office watch full of rejection, ridicule and reclamation, culminating in the ultimate triumph.
Arriving at Anfield in a period where the club's transfer window was widely derided, Henderson inadvertently became the poster boy for the club's failings; a man on the frontline, immediately dismissed for not being up to Liverpool's standard.
The Englishman was enveloped in one of football's most common narratives; the narrow assessment that a player's either great or ghastly, with no in between.
There was vitriol from outside and in, with his unfair casting as the heir to Steven Gerrard a key ingredient, alongside Alex Ferguson's public criticism and infamously being made a makeweight in an offer for Fulham's Clint Dempsey.
Adversity slapped him straight in the face and erroneous comparisons were perennially drawn.
The current landscape couldn't be more different.
What's transpired has been a considerable leap, from a solid workhorse to Liverpool's timely metronome.
Fine tuning his game, Henderson has become the living embodiment of Jurgen Klopp's Liverpool, playing the best football of his career while leading, directing and orchestrating those around him.
He has become the fulcrum of one of the most explosive teams in Europe – an unthinkable end to a tale that started nine years ago.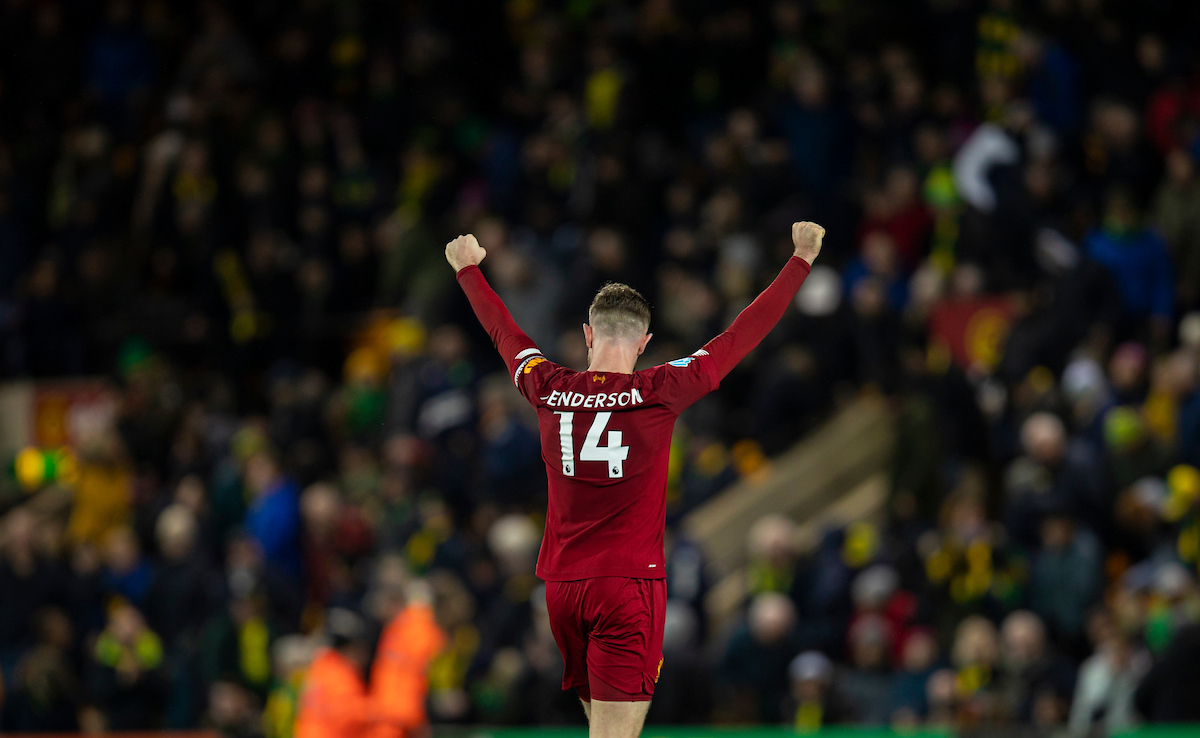 His playing style is the quintessence of his unshakeable persona. He moves with force. He strides where others drift, he scurries where others hover. His celebrations are symbolic in themselves; a response to the collective weight of objection with unambiguous clarity.
Henderson is not just the archetypal captain, but the perfect case study for the modern leader. He epitomises all the requisite characteristics: Commitment. Resilience. Relentlessness. Ingenuity.
But most of all, integrity.
His decision to contact fellow Premier League captains to organise a coronavirus fund at a time of crisis tells us such. A brilliant player and a worthy captain, but an equally remarkable human being.
Steven Gerrard's comments on the former-Sunderland man in the wake of the final in Madrid could not ring truer.
"He is selfless, he puts himself at the back of the queue because he looks after everyone else first. He puts Jordan Henderson last."
An innate leader, his force and will remains eerily reminiscent of the man whom he replaced. Henderson never knows when he is beaten, never evades a challenge nor flees from a fight. Such a dogged mentality has become entrenched within the current side.
Much like his manager, he forever demands more from himself and his teammates; a vocal figure capable of organising and directing at the epicentre.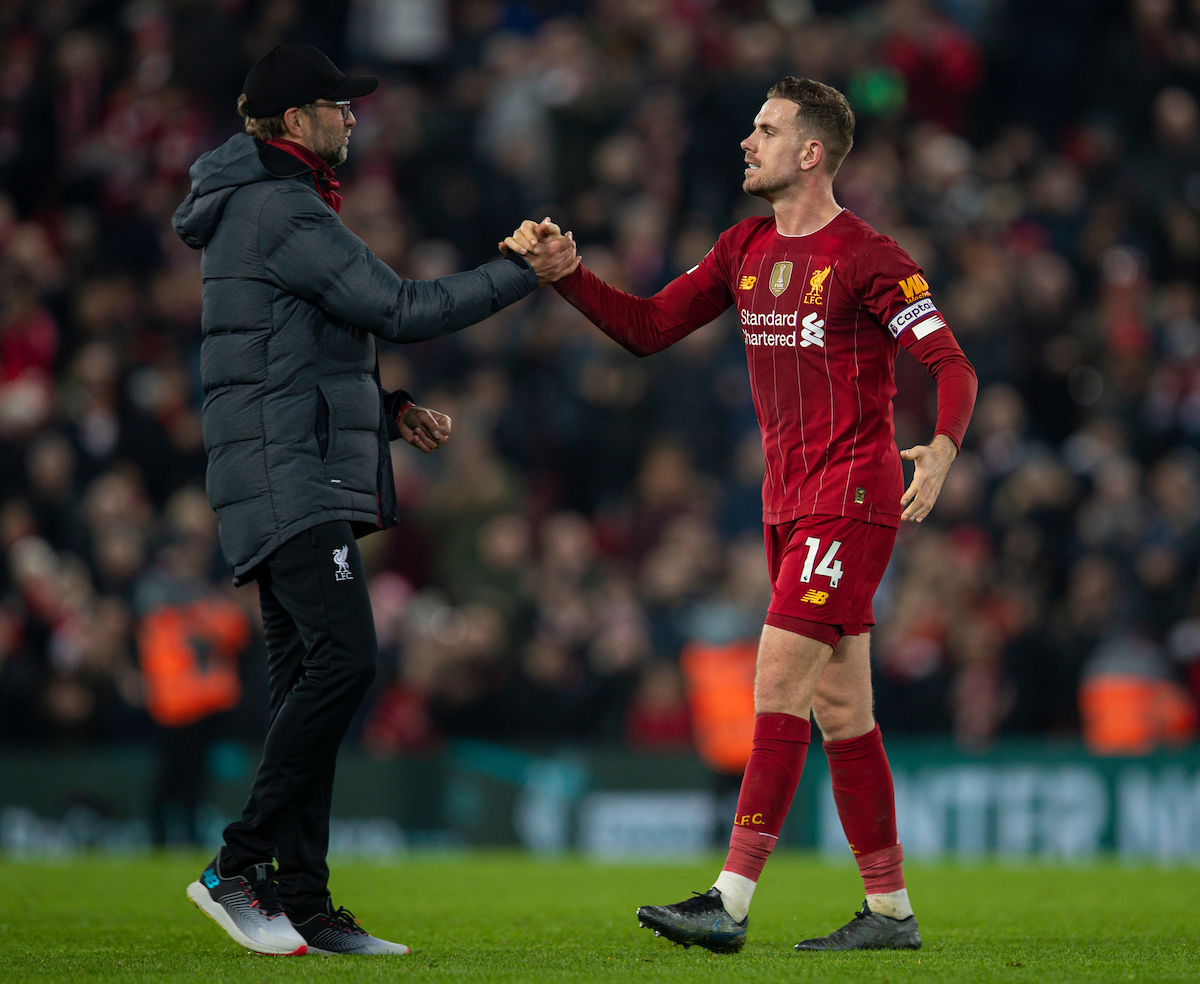 So much of the man is tied to intangibles: leadership, desire, determination. But to focus solely on those would be a disservice to Henderson's quality as a footballer. Indeed, his awareness to read and analyse the tempo of games, subsequently modulating them to his own frequency, has seen the skipper's game rise to a new level over the past 24 months.
From technical ability to tactical nous, Henderson is synonymous with so much more than sheer graft and application.
Of course, there are things that he isn't; he isn't a prototypical playmaker, nor someone who would naturally burst past his man. Instead, he is a surveyor, taking time to analyse and dissect what lies ahead before producing the best outcome.
The 29-year-old has matured from a good passer into a world-class one, tearing down the common misdemeanour that he does little other than pass the ball sideways by showcasing the full range of his arsenal.
The understanding he has with his forward players as well as his defenders, in particular the awareness he has to spot Trent Alexander-Arnold beaming down the right, is evident in the instinctive first-time passes he has played over the last 18 months.
The current iteration of Henderson, a more elevated and accomplished midfielder and one of the masters of Klopp's symphony, has been born on subtle additions to his wider game. He's scored as many league goals this season as the last three campaigns combined, while his link-up play and general reading of events around him is impeccable.
It is he who often ties the team together. He provides the security blanket that liberates others to go forward, he combines with the defence to ensure the picture ahead keeps unfolding, and he picks the lock for his frontmen. It is a testament to his quality that Fabinho's two-month absence was barely noticeable.
This Liverpool side is filled with natural captains all over the pitch: Virgil van Dijk, Andy Robertson, Mohamed Salah and Naby Keita all captain their international teams; and James Milner, Sadio Mane, Gini Wijnaldum, Alisson Becker and Xherdan Shaqiri are also no strangers to the armband.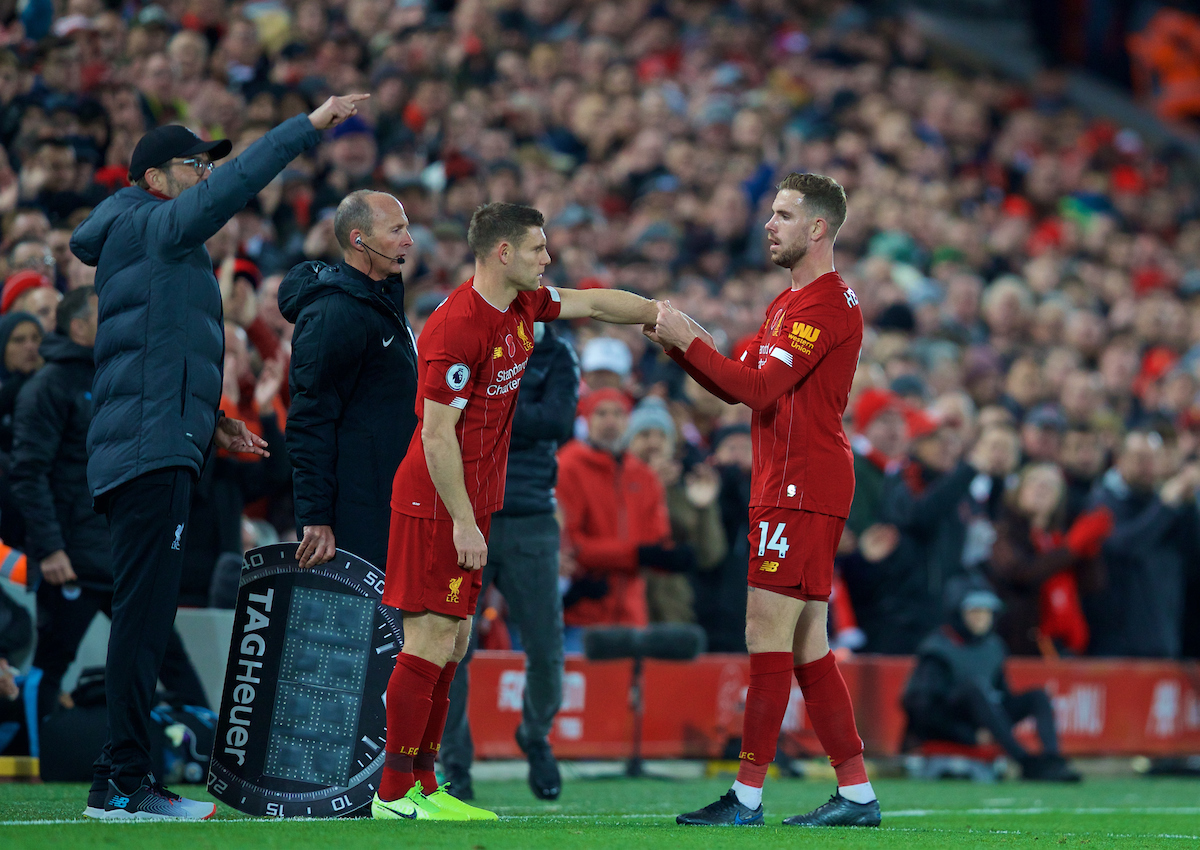 Yet, Henderson is Klopp's captain. The captain of captains. Liverpool's leader of leaders.
It's been a tough road of adaptation, reinvention and determination, but for Henderson to reawaken as one of Klopp's key men serves as iron-clad proof that he is one of football's great survivors.
He has been Liverpool captain for roughly six years and is now the longest-serving player; a representation of what this football club is in the modern era.
No player wants to win the Premier League more than he, and no one is more deserving of doing so. To see him hold the trophy aloft having already sealed the European Cup would be a great satisfaction. A Player of the Year award equally so.
Liverpool are on course to go down as one of the greatest teams in the modern era, led by the man who for so long was a symbolic representation of the club's fall, now at the epicentre of its awakening.
It is a perfectly woven story; a tale only sport can deliver.
Here's to you, Jordan Henderson. The boy from Sunderland. The Champion of them all.
---
"I told him in Madrid now nobody can say anything, you lifted that trophy, you won the champions league, you are an unbelievable captain." 👏@Jesanchez3 on Jordan Henderson…

📱 Subscribe here for our exclusive interview with Jose Enrique 👉 https://t.co/TEMh9rqIOf pic.twitter.com/W2WrA4B1zV

— The Anfield Wrap (@TheAnfieldWrap) March 30, 2020