AGAINST modern football? Not really mate, no.
However, there are a long list of things about the coverage football gets now that has become tiresome over time.
Much of that list has become a problem off the back of the introduction of social media and the fact everybody now has a platform for their 'opinions', but it's actually mostly the television companies who have served to create some of the worst facets of today's game.
But one source of irritation which is exclusive to social media is the immediate dissection around the release of the teamsheet – "what's Klopp doing starting Lovren" etc.
The majority of my reactions an hour before kick off range from silent intrigue to mild celebration. I am of course a hypocrite though, and have occasionally become that blert moaning on social media about the manager's team selection.
There's a new version of this which seems to have reared its head this season, though (at least on my Twitter timeline, so maybe I should just blame Phil Blundell and be done with it).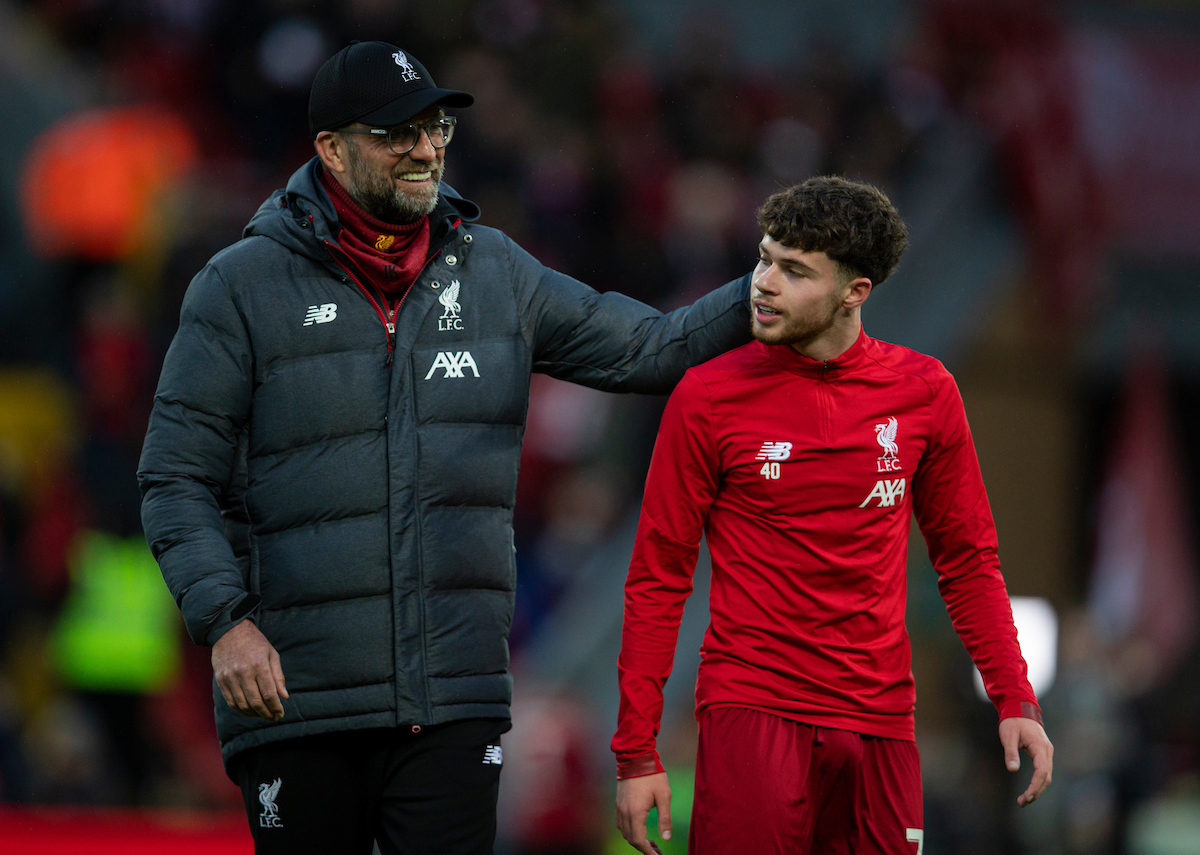 Yeah. You know. Moaning about the team the manager will select before it's even happened.
I'll be honest and say that I'm generally a bit of a worrier by nature. I am all too often guilty of looking to the future and fearing the worst case scenario, and in turn being a bit avoidant about it all. But I'm trying really hard to not sweat the small stuff as much.
Worrying about which combination of 11 lads our world-class manager will select from his team of serial trophy winners is, in my eyes at least, not really worth worrying about.
Part of the reason I don't see it as worth worrying about is that I love seeing the young lads getting their game. I can't get enough of it. It's one of football's greatest pleasures.
So when we were pulled out the hat against Everton in the third round of the FA Cup, I was quickly on board with the idea of a few of our youngsters playing a part.
Yes, I like winning trophies. Yes, I want us to beat Everton at every opportunity. I just didn't believe those things were as closely linked to fielding a couple of teenagers as others did. I saw what some of them did at home to Arsenal and believed they could handle themselves.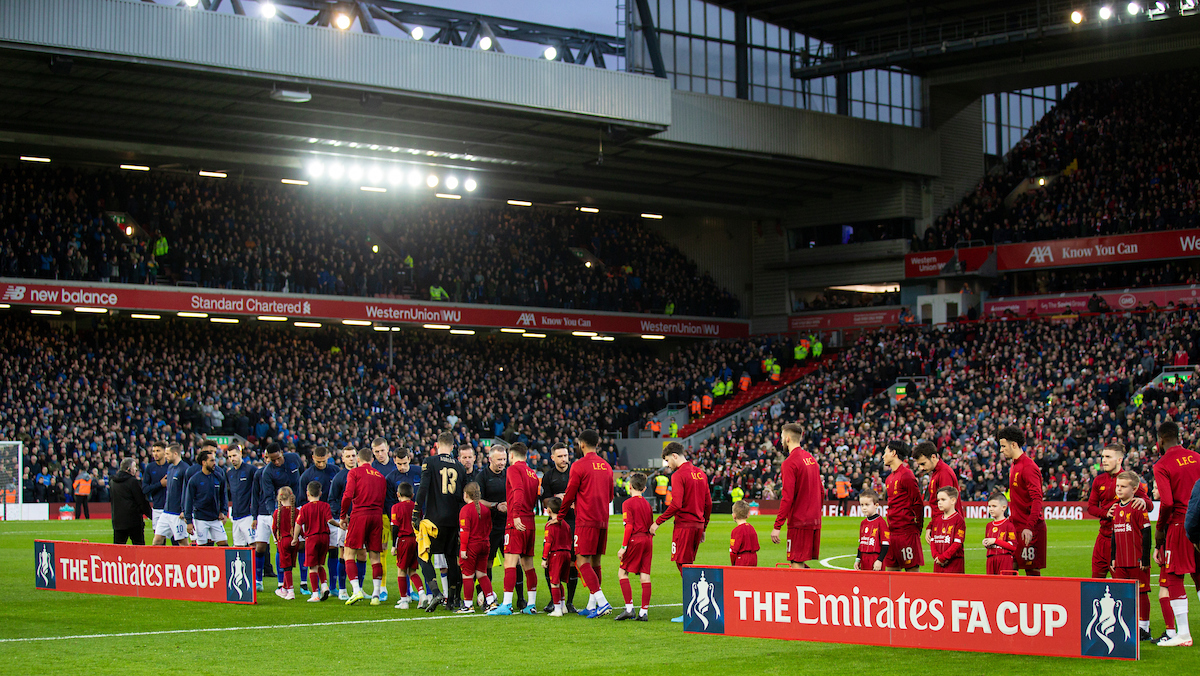 Therefore, my reaction to the release of the teamsheet at 3pm on Sunday, January 5 was somewhere leaning towards mild celebration.
"Curtis Jones. Harvey Elliott. Neco Williams. Pedro Chirivella. Even Nat Phillips. Go 'ed."
I remember seeing Everton's team and playing it down, too… "Sigurdsson and Schneiderlin as a midfield two? Lad, come on."
Of course my pre-match feelings then rode a rollercoaster up until kick off. Their team was arguably much stronger on paper. It definitely had more experience. Oh and it cost loads more, just in case that hadn't been said until now.
The first 10 minutes were a bit of a blur as the pre-match ale worked its way through my system, to be honest. I remember a few Everton chances and feeling something between "they'll regret them" or "we're fucked here".
Then James Milner went down injured. "Ahh shite. We might be fucked, here."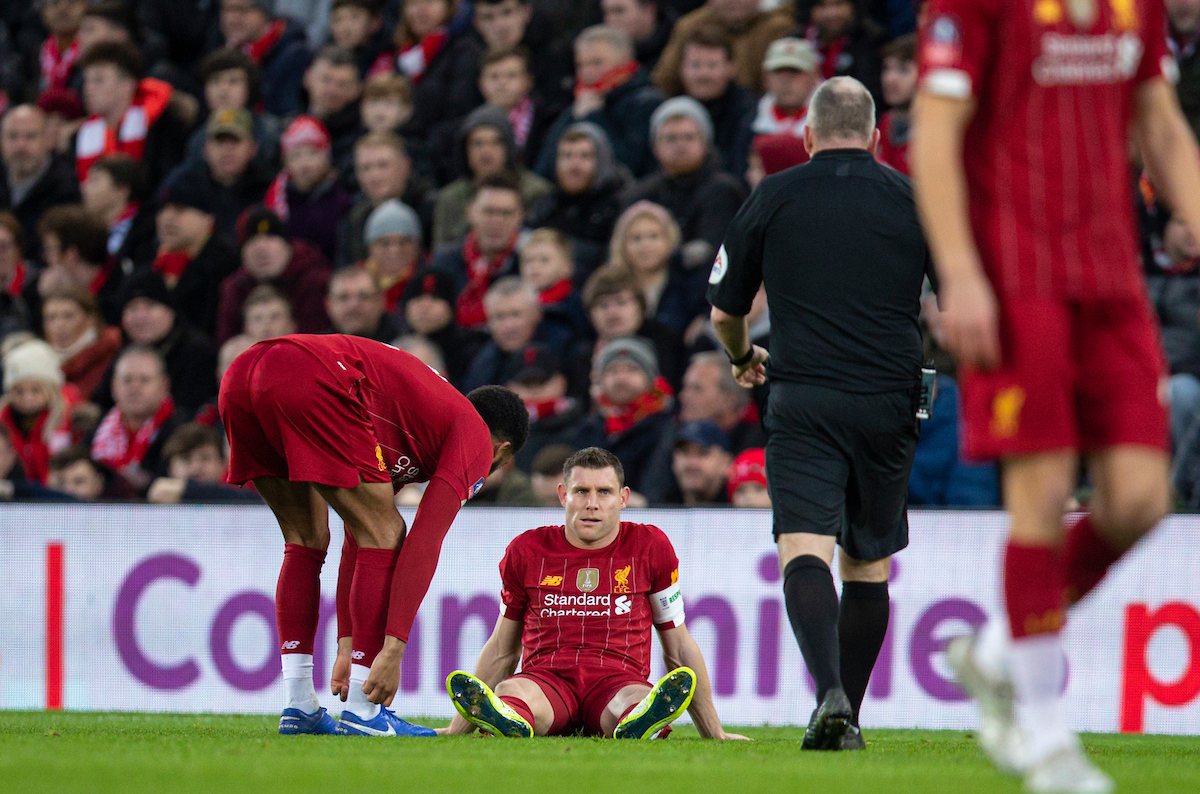 Yasser Larouci was getting stripped and I wanted to think that was sound because of what I said earlier, but the ale was wearing off and I was turning into a bit of a bag of nerves.
Larouci in particular is a lad who I've watched pretty much since he arrived at the club. He's one of my lads, as Lizzi Doyle would say. Probably the most one of mine of any of them on the pitch. I think that partly made me worried for him. I hope it doesn't go wrong.
Everton kept having chances but the young-ish Reds were growing into it. Williams and Elliott in particular were a threat down the right-hand side. They were both clearly prepared for the graft that is required at this level, and have just as much skill to match that.
I was worried about Larouci and Jones, though. I still do sometimes. They've got all the skill you could ask for, and are both athletic in their own ways. It's the dirty work and presence of mind that worries me with those two. And it was missing a bit for both during the first half.
They made up for it second half, though. As Everton tired those two in particular were growing into the game. Larouci's pace was allowing him to get the better of The Blues' left side. Jones was starting to get more time on the ball to try things.
And then he tried *that* thing.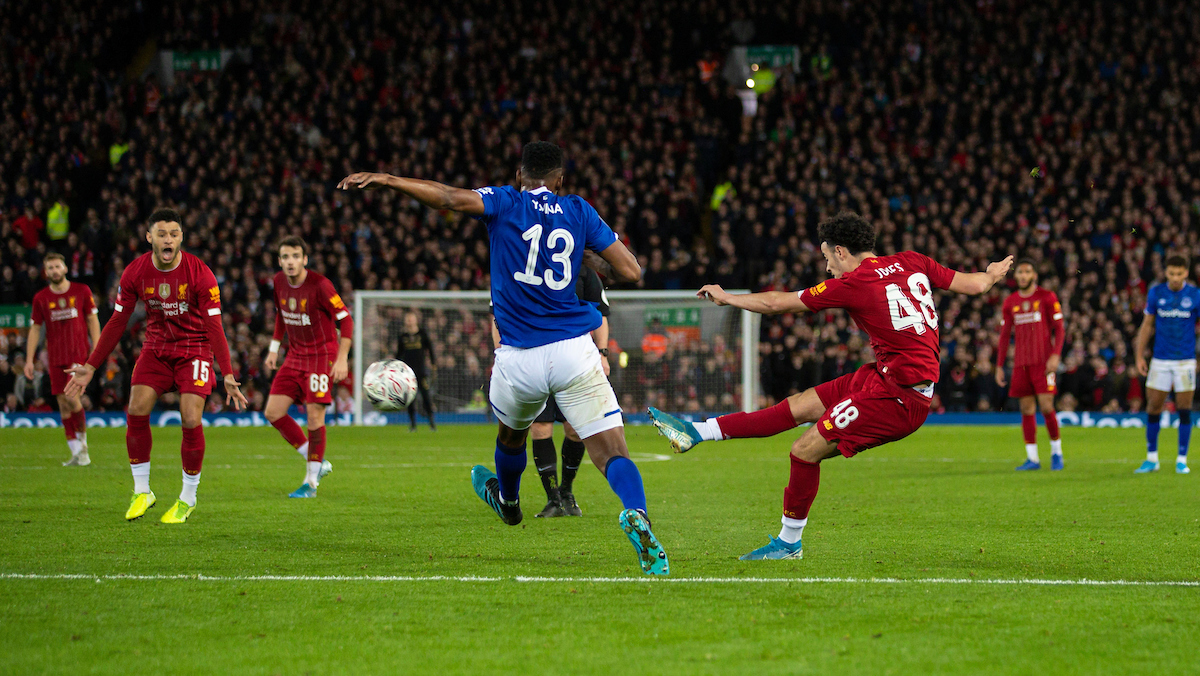 It genuinely might be among the most I've celebrated a goal at Anfield. It's up there with Dejan Lovren against Borussia Dortmund and Shrewsbury's own goal this season. The place went mad.
It's a great feeling beating Everton. Especially when you've found just about every different way to beat them. Wait, what's that? They go full strength against a team half made up of our kids? And a teenager from Liverpool scores the winner? And they have to go another year without a trophy?
Sound, go on then.
It was the ultimate embarrassment for them. The ultimate party for us. As I toasted the victory, all I could think about was how Curtis Jones must be feeling. Boyhood Red. Local lad. Just scored one of the greatest Merseyside derby goals of all time before he's even turned 19.
It wasn't supposed to happen, but it happened. I shouldn't have worried about him or any of his young teammates. Nobody should have doubted them at all, to be honest.
Because they play for Liverpool. So they'll all do for me.
---
"What a goal, what a performance, what a win.

"When you think you've ran out of ways to win the derby…"

📱 Subscribe here for all of our reaction to Liverpool beating Everton at Anfield AGAIN 👉 https://t.co/XZAK9veWt7 pic.twitter.com/fQHDrMZetv

— The Anfield Wrap (@TheAnfieldWrap) January 5, 2020