I SUPPOSE the question for me is which game this season did I know I was watching champions?
Wherever this season eventually leads and whatever asterisk opposition supporters will try to place on it, Liverpool played out almost eight months of football in which they left nobody in doubt that they are the most elite team in the land.
They will be rewarded in some form. Ideally they get to rubber stamp it and soon, because we all need football back and shouldn't apologise for it. If they don't and are declared based on current standings, I certainly won't cower or claim it to be a shallow victory.
The reason that the banter merchants are crowing so much or hiding behind some faux sense of morality is because they knew how far Liverpool were head and shoulders above the rest this season.
All of that said, it's somewhat ironic that the game which told me Liverpool were champions was actually in the Champions League, and not the competition in which they are all but pronounced.
On December 10, 2019, The Reds travelled to Salzburg for what should have been a dead rubber against the Red Bull franchise. One point in two group games against Napoli however, meant that the game was a qualification decider.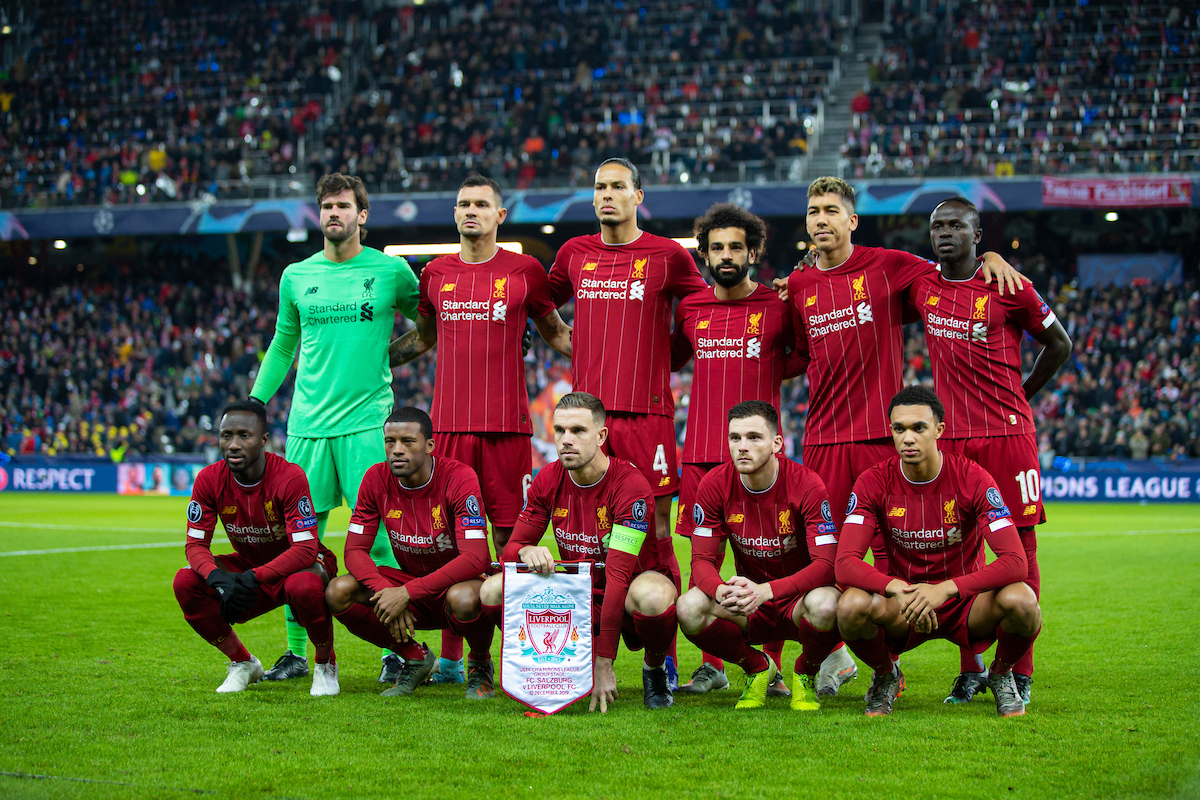 Not only that, it was the biggest game in the Austrians' history. The mighty Liverpool coming to face their young pretenders. Erling Haaland, Hwang Hee-Chan and our now own Takumi Minamino had all shone in some form at Anfield, and they truly believed this was their moment.
The crowd tried to create their own bear pit, albeit in the snide flags-on-seats manner which is about as intimidating as Goodison Park or Stamford Bridge when they do it. I remember one banner in particular sticking out in the memory…
"We are not Real or Barca."
And that's where they got it wrong. To assume Liverpool are only giant slayers or worse, they are as mentally frail as the Spaniards was a huge misjudgement. Whatever you believe you aren't, you'd better be prepared for the fact we most certainly are Liverpool.
It is the most complete performance of the season. Haaland has a good chance either half which Alisson Becker makes look average. Mohamed Salah should have four by the time he eventually scores the hardest goal of the night and his best of the season to date.
You can argue the night belongs to Naby Keita, yet Sadio Mane is sublime. You can point at Virgil van Dijk being a rock, but Alisson is without a single fault. Minamino looks sharp, but Roberto Firmino seems to be twice as dangerous throughout. Jordan Henderson in the form of his football life, dragging his team from one five-minute spell to the next.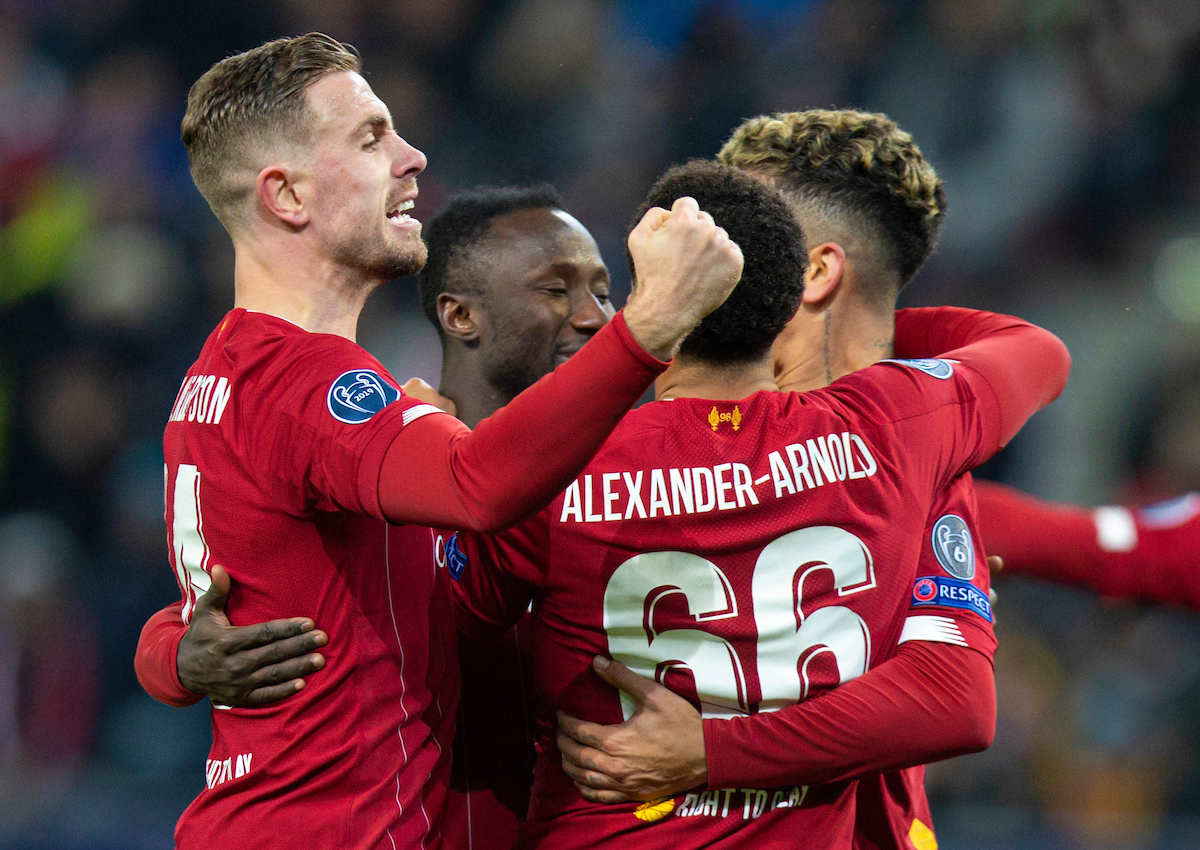 The negotiation of this game shouldn't be taken lightly or forgotten easily. It was the game I dreaded most the minute the narrative was painted.
It was the world waiting for a headline and a Liverpool frailty which previously hadn't surfaced. It was about Liverpool standing up and getting a job done, and there wasn't a single man in red who wasn't going to look it in the eye and come out the other side that night.
I remember welling up slightly at full time, now that I'm thinking back to it. Not because Liverpool had emerged from the Champions League group stages or because I'd had a wine, but because of just what this group of ever-seemingly decent people were achieving in front of me. I wrote a tweet after which probably said it best:
You assume great teams just have the best players. Isn't until you see your own that you realise how much they fight for absolutely everything. That's what makes them, that's what this Liverpool team is. The best in my life, maybe the best I'll ever see. We're watching history

— Dan Morgan (@dan_morgan3) December 10, 2019
This game won't be lost just as the rest won't. The UEFA Super Cup, FIFA Club World Cup and Premier League will still be draped in red when all of this is over. And it will be nights like this which make you realise whatever way it gets done, that it's real and with more than enough provenance for us all to rejoice.
Now it has become about endeavour, but what's new? This wouldn't be this club or this team without facing the sternest test possible and coming out the other side. This night was one in which everything and everyone outside of ourselves was against us.
Take that forward now and remember how good it felt to come out the other side. If that was a 2-0 win over Salzburg in December, then just imagine what this is going to feel like.
---
"We shall not, we shall not be moved.

"The second half was an absolute masterclass from Liverpool." 👏

📱 Subscribe here for all of our immediate reaction, live form Salzburg, as the Reds reach the last 16 👉 https://t.co/XZAK9veWt7 pic.twitter.com/xPRYRW8wBI

— The Anfield Wrap (@TheAnfieldWrap) December 10, 2019