LAST week I was stood queuing outside my local Sainsbury's being all socially responsible.
I tried gamely not to be one of those people who frowns when someone moves a centimetre inside their exclusion zones. I failed. My best Steven Gerrard withering look was distributed more than once as people came too close.
There was an old woman ahead of me who kept glancing nervously at a couple of rowdy lads who must have been in their mid 20s. They weren't doing anything wrong as such, they were just a bit louder than polite society would decree. They soon moved away, but the woman still seemed ill at ease.
I knew what it was, of course. She'd clearly seen me as a threat too. I smiled at her and silently convinced her that I wasn't anything to worry about. It was a difficult thing to convey. Those young lads were loud therefore I too would be loud. I could see that. To her mind I was the same as them.
Then the axe fell in my own mind.
I'm not one of them at all. I'm 51 years old, for Christ sake.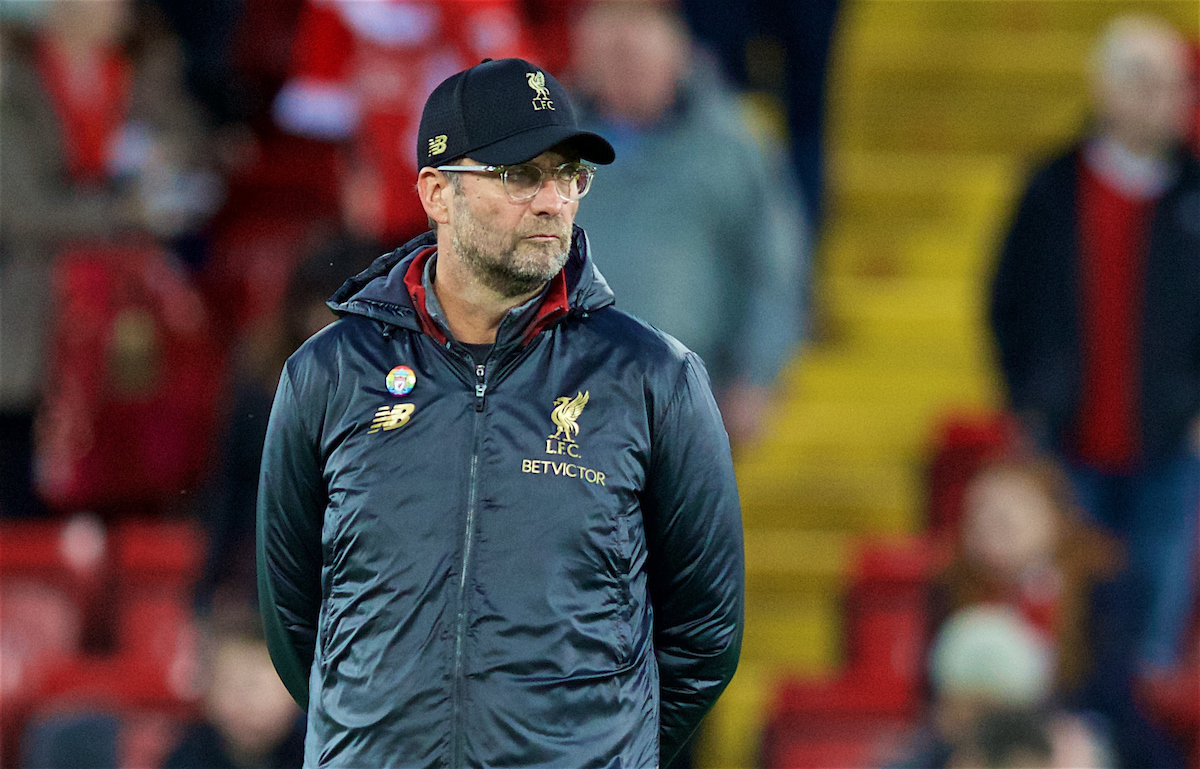 Oh, I know. Age is just a number and all that, but those moments of inescapable truth creep up on you from time to time and it's a bitter pill to swallow when you're nearer retirement than your teens.
I turned 50 in November 2018, born on the same day and in the same hospital as Anfield Wrap regular Damian Kavanagh. I think I'm about four hours older. These youngsters, eh?
That birthday fell the day after the PSG away game, so I knew where I wanted to be when I crossed the decades. Paris is a lovely place for that. It's a lovely place to go bankrupt too. My mate spent about 50 quid on six pints in one bar near the Eiffel Tower.
Anyway, it was a grand trip and I spent the first hours of my birthday outside a Paris bar with lots of mates and outdoor heating. You feel the cold at that age.
Obviously, I wanted to include Liverpool as part of my birthday celebrations. After all, my 18th fell on a Saturday in 1986 when I saw us beat Coventry City 2-0 (Molby and Wark). We beat Blackburn by the same score on my 30th (Ince and Owen) so it seemed only right that the match should be factored in.
The following weekend was the derby. We may have lost the PSG game, but this would easily make amends.
I know there's the Barca game to come as well as the final and the trophy, but the Divock derby was my favourite game of that season.
History will missell that game. The score looks prosaic when it should be poetry…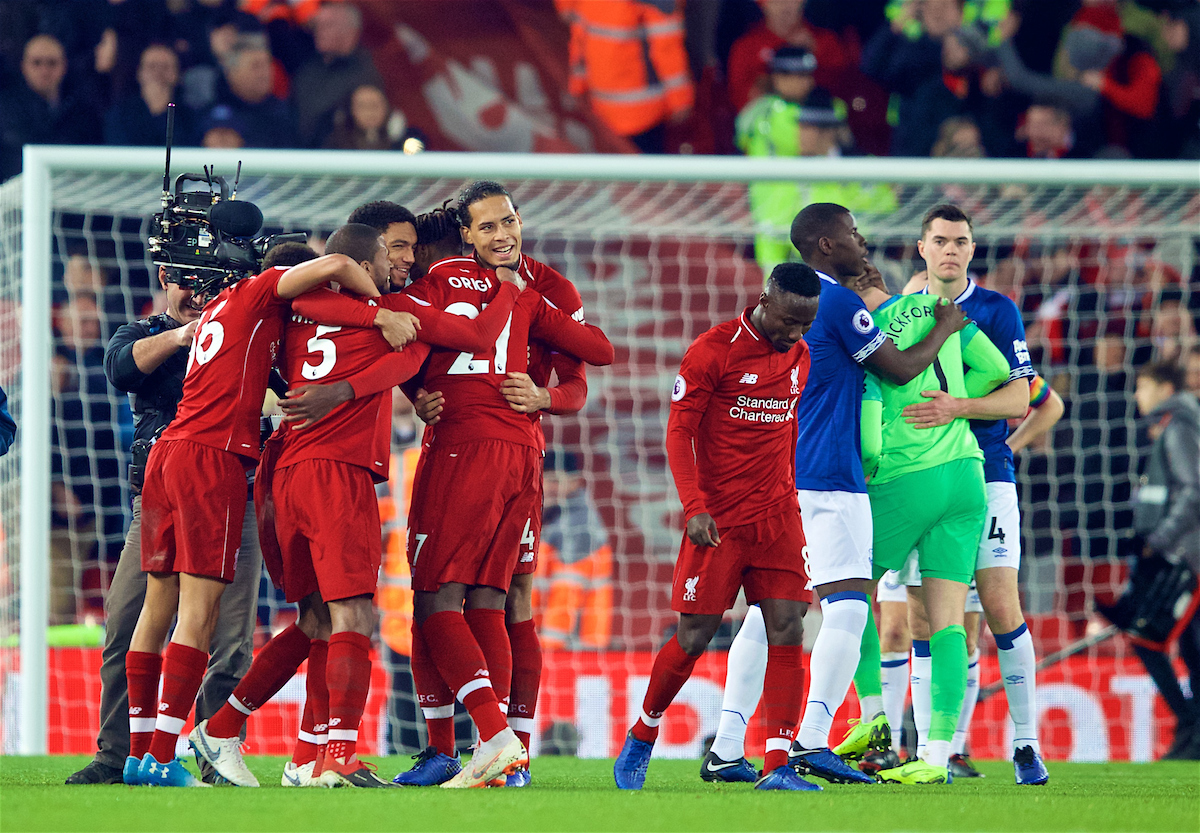 Liverpool 1 Everton 0 (Origi 90+6)
It just doesn't do it justice.
Firstly, it doesn't tell of Everton that day. They may have crumbled at Anfield in the league since then, as well as capitulating to our lads who had a day off from their paper rounds in the cup, but this side looked like a pretty decent outfit. Of course, if both teams played to the best of their ability then Liverpool would win but, y'know, the form book and all that.
That 19-year unbeaten derby run at Anfield can be a weight as much as a joy. Kevin Campbell was the last player to score a winning Everton goal at Anfield back in September 1999. Three months later his son Tyrese was born. This was so long ago that he's since become a professional and plays for Stoke. Young Tyrese had never seen anyone emulate his old man's work at Anfield. He still hasn't.
But they must win there one day. I just didn't want it to be that year. Not in my birthday week – the same week I'd seen Neymar, the dancing diva, break all knobhead records in Paris.
A draw wouldn't have done either. We were still unbeaten at that point, donating all inevitable defeats to our European Cup campaign but even then, City had a lead. They'd beaten Bournemouth at home the previous day and led the league by five points as we took to the field.
I'd been in Paris with my mate Danielle, over from the States. She was doing a tour and ended up next to me in the front row of the Anfield Rd – that strange line where people stand up when something exciting happens even though there's no one in front of them. I've never understood that.
There's a lot to be said for being so close to the pitch. I can testify that Trent told Bernard to 'get fucked' when he claimed a foul instead of a throw in before the pair were separated by their captains. You can also judge when a player is getting tired particularly when it was cold. The stream of breath comes in shorter gasps.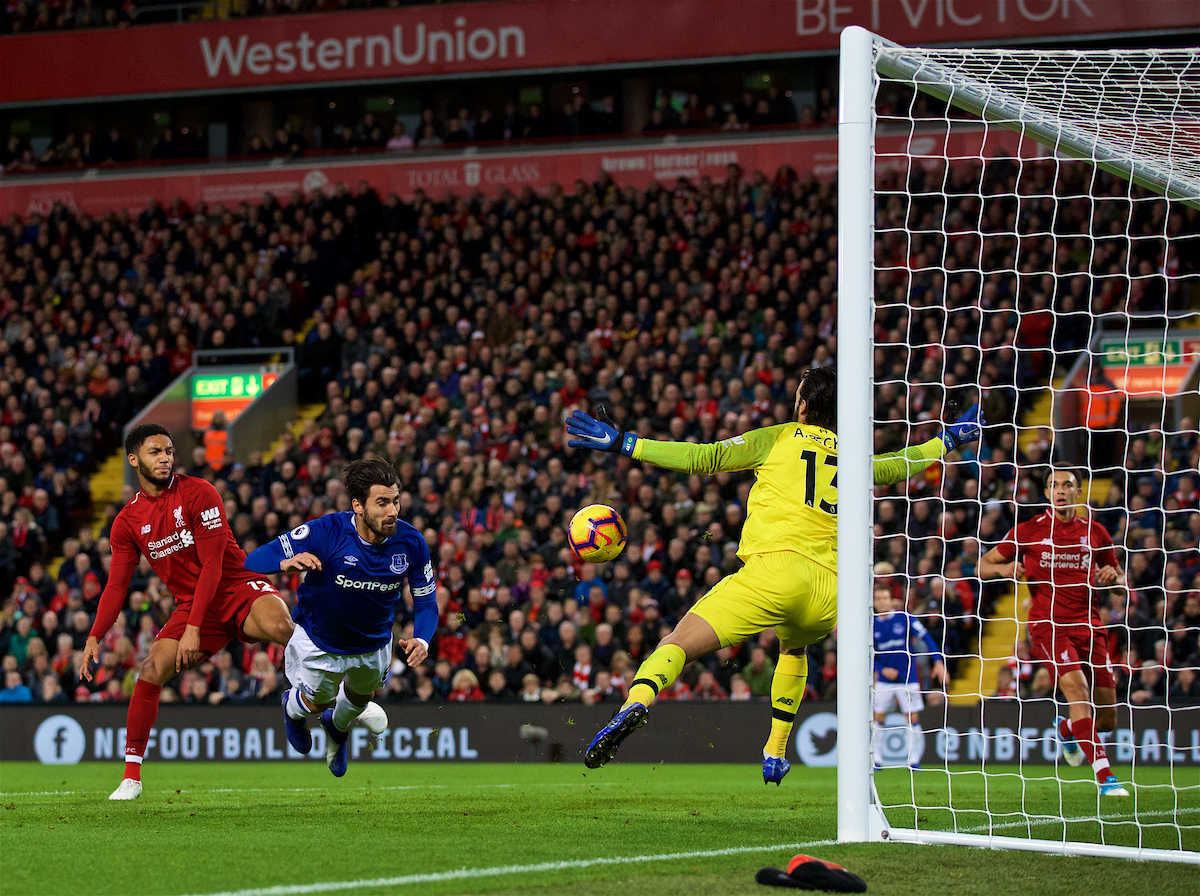 I could claim that I predicted that Divock's emergence from the dugout would be the turning point in the game, but no one would take that seriously. When his moptop appeared on the touchline everyone around me just wrinkled their noses. A draw then. Ah well.
And then history changed.
No, not Alisson legging it outside his area to take the freekick nor Virgil's swipe at the ball. Nothing like that.
It was this.
Someone in the away end to our right lobbed a blue/purple smoke bomb onto the pitch. Before the final whistle. When the game was still 0-0.
Someone was celebrating a 0-0 draw.
I like Danny Baker, but his footy views drive me to distraction, in the main. However, he made me laugh a few years earlier when he asked people to stand up in the ground and announce "nothing can go wrong now" before sitting down.
You can imagine the reaction. It's the worst thing you can do and the fastest way to have rude words and objects thrown at you. Never call it early if things are going well. We've all been there and know the wisdom of challenging the footballing gods.
But there it was. Someone in the Everton end had stood up and declared that nothing could go wrong now. It was Gattuso touching the European Cup as the sides were led out in Istanbul. The glance Gerrard and Carragher exchanged in surprise was the leap of joy in my guts as the stewards dealt with it.
No, I didn't predict Divock, but as Alisson touched the ball to Trent I had the feeling that something unusual was going to happen – something esoteric. 'The Joe Gomez derby' or something. That seemed more likely than the actual outcome.
Being in the front row also has its downsides. I had no idea what Pickford was doing. It looked like he was trying to stop the ball from going out but that couldn't be right. Then I saw a head and the ruffle of the net.
Bedlam.
No one knows what they did at that moment and I suspect no one cares either. I think I hugged the old woman next to me who wasn't Danielle. I suspect she didn't particularly want to be hugged. I may have shouted to the heavens too. I certainly shouted at the people in the Kemlyn who left early even though they weren't there to hear my views.
Then some idiot got onto the pitch and was attacking Alisson. That stopped me dead in my tracks. How had he got on? Where were the stewards? And why was he dressed like Jürgen Klopp?
Oh.
I had no idea who scored. Couldn't see a thing other than Kurt Zouma's head. Enter the brown tones of George Sephton over the Tannoy.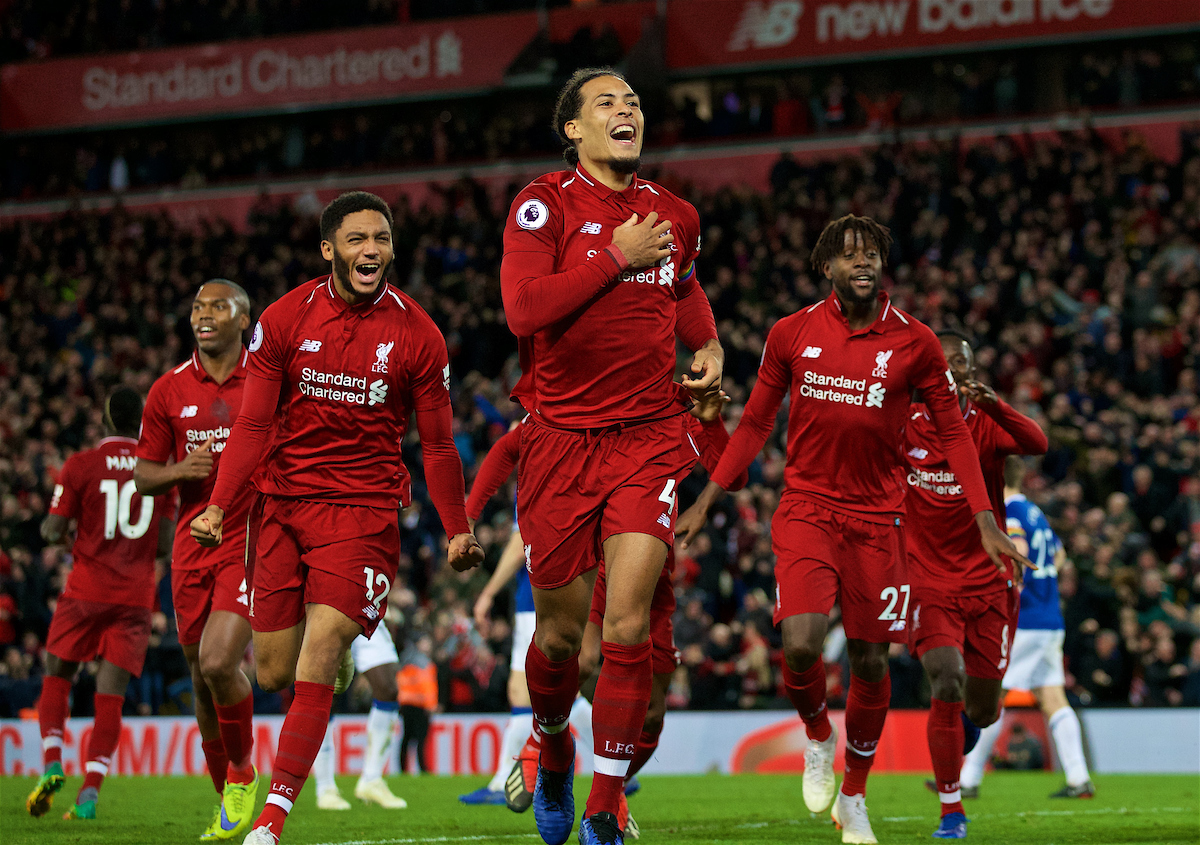 "Goal for Liverpool scored by number 27. Divock. Origi."
Delivered like he was reading out bingo numbers. I love that man.
Divock.
I don't know why that made it better, but it just did. It made the improbable possible then probable. I'd forgotten he'd come on and there he was with a game named after him. It wasn't even his most important goal of the season. Barely the top three, in fact, but tell us that then.
There's no better feeling than leaving a football ground singing. Nothing.
On the way home I heard that Danny Mills was appalled at Klopp's one-man pitch invasion. I celebrated again. If Liverpool FC ended world poverty and sorted the Middle East situation with all sides happy in a single morning he'd find a way to criticise it. His words were an affirmation and a perfect birthday present. I could have hugged him.
Fifty years old and I thought I'd seen everything. Maybe I haven't seen a thing yet. Not a thing.
---
"Sorry dad, there's a lad on row 19 I haven't necked yet!"

"Divock Origi, I had a feeling!"

Subscribe to listen to our Post Match Show 👉https://t.co/8FirX5zZxk pic.twitter.com/kw9puqk2YC

— The Anfield Wrap (@TheAnfieldWrap) December 2, 2018