LIVERPOOL were going nowhere.
There is something about a title-challenging season that tells you things about football support you didn't know existed. It takes you on a journey, both in a literal and spiritual sense.
Sure, we've had them in our recent lifetime, but they were never built to last. They were a night out that nobody expected and suddenly never wanted to end, all the time aware that day would eventually break and you would have to sober up.
The 2018-19 season was different, it was made to last through foundations and building blocks which were expertly constructed before our very eyes. So what was it about beating Burnley on a Wednesday night in December which made it the crowning moment of a truly unforgettable season?
Turf Moor can, in the oddest sense, chart Jürgen Klopp's Liverpool journey quite accurately over the years. In 2016, his toxic-thunder stripped team were outplayed, outwitted and bullied in Lancashire on a Saturday afternoon. A day in which some still state was one of the very few times they doubted the German's capabilities.
The following season, on a hungover and drab New Year's Day, The Reds found a way to a last-gasp Ragnar Klavan winner and an away end which absolutely went off in a manner which says you've got three points when one was absolutely fine.
But what Liverpool did on that Wednesday night in 2018 was something you just don't do at Burnley, as odd as that sounds. They had just come off the back of the Divock Origi derby and had a crucial Champions League group game with Napoli the following week, so they rotated heavily.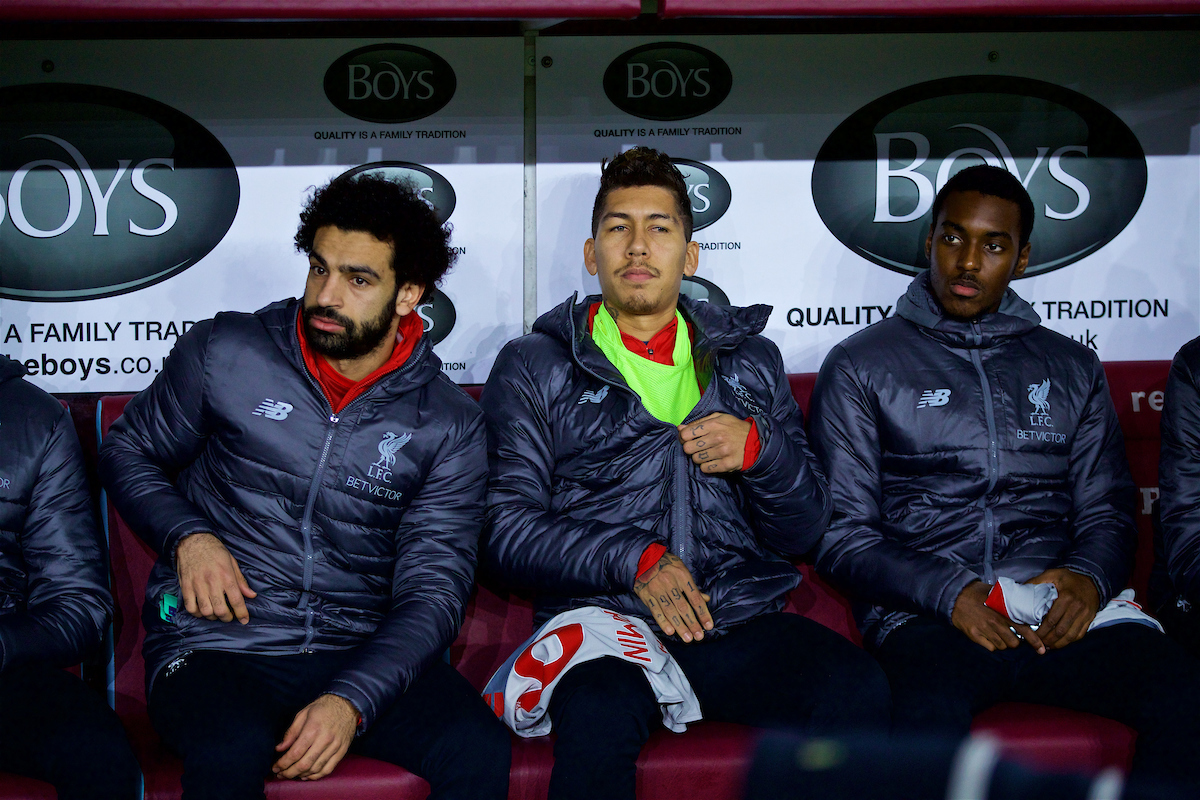 Origi, Daniel Sturridge, Joel Matip and Alberto Moreno all in and all on your mind as you negotiate the narrow and dark-dimmed streets, leading to the weirdest concourse in English football.
A pen of an away end with a small section of seats reserved for the Liverpool staff who can't fit in the technical area made up of garden furniture and milk crates. This was Burnley, the acid test of any bonafide title challenge.
This is the game which effectively finishes Joe Gomez's season and gives Matip an opportunity he takes. Apart from that, nothing else much happens until Jack Cork puts Burnley ahead after the break and suddenly Liverpool remember the job is now different to what it was before. No more off days – we can no longer afford them – not even here.
James Milner squeezes one in to level up quickly, Naby Keita has one of his best games in a Liverpool shirt. Eyes are constantly on the bench, yearning endlessly for Roberto Firmino, Mohamed Salah or both.
By 65 minutes both are on and by 69 minutes Liverpool are 2-1 up through Firmino. Previous seasons tell you that games like this always have a twist.
The knot in your stomach when pondering whether the faults of your team will once again let you down. When you look around that night you know it isn't squad depth that will halt us, nor is it at centre back. Is it the goalkeeper? It must be.
If Alisson Becker was unsure why he'd been battered with 7ft mannequins when practising coming for crosses at Melwood for five months, he wouldn't be after tonight.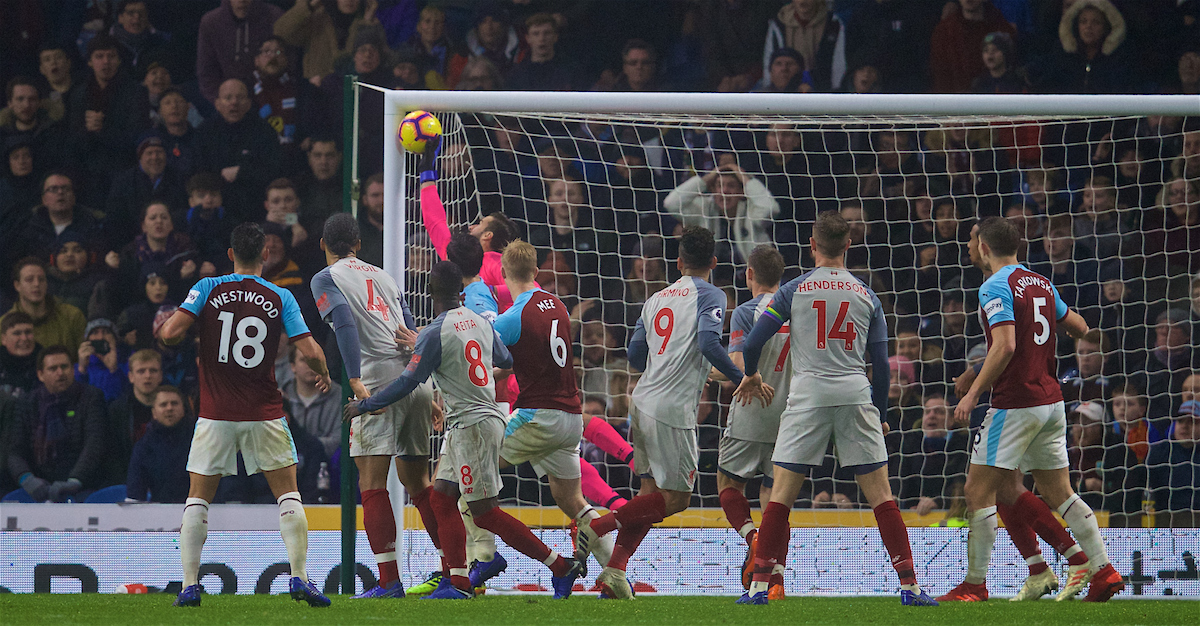 The Reds' keeper had made a good start to life on Merseyside, but some still harboured a distrust on the back of one mistake away at Leicester City as a result of the incompetence seen in recent seasons.
As the game entered injury time, Burnley got a corner and the dread inevitability meant all eyes were on Alisson. The Brazilian's save, catch and setup for Xherdan Shaqiri's counter-attacking third goal was the kind of competence and assurance we'd sought since early Pepe Reina.
It was his presence that told you that, when it mattered, he could stand as tall as Virgil van Dijk in that backline.
And then, standing on seats you weren't sure would take your weight in the away end, your loins burning through the cold by what this team had just produced in a place of so many rational and irrational fears and trepidation, you knew it was part of something bigger.
This was the most serious team we'd ever seen and one who could no longer be identified as having a soft underbelly in any area.
That Wednesday night, otherwise cold and sleepy, woke the whole world up to the fact that Liverpool were sticking around under Klopp both this season and beyond.
They were going nowhere, and what a feeling it was.
---
"Liverpool aren't going fucking anywhere!" ✊️

🗣 Subscribe and listen to our immediate post-match reaction show after the Reds' 3-1 win at Turf Moor 👉 https://t.co/Y74hlJ4yQF pic.twitter.com/ZIgifFvPb7

— The Anfield Wrap (@TheAnfieldWrap) December 5, 2018