SO, how are we all doing?
Big question, in the grand scheme of things. I'm pretty sure the answer remains that both collectively and individually, we don't actually know.
That said, I hope you're at least doing things which keep you and your loved ones safe and healthy. And I'm sure that's entailing a lot of new and amended routines.
Routines are good, I benefit a lot from them myself. So in the spirit of routine I've decided to dedicate this series of columns on our game of each season under Jürgen Klopp to the theme of hope, and the concept of the game I choose representing a change for Liverpool under the German.
Last week, I wrote about how Phil Coutinho's equaliser at Manchester United in the Europa League showed us in Klopp's first season that The Reds were resilient on the big stage and in one-off occasions.
This week follows a similar tone a season later, albeit for a different reason. When Tottenham came to Anfield in the Premier League on February 11, 2017, Liverpool were in all sorts of bother. No win in five and wretched form since the start of the year, Mauricio Pochettino's team had replaced them as the closest challengers to Chelsea.
Hope, then. It's important to remember where we were mentally with these games, as opposed to looking at them with how we view the team now. At the time, things were much more uncertain. A dip in form wasn't guaranteed to be temporary. We were all watching Klopp's every move with a cautious eye on its potential for development.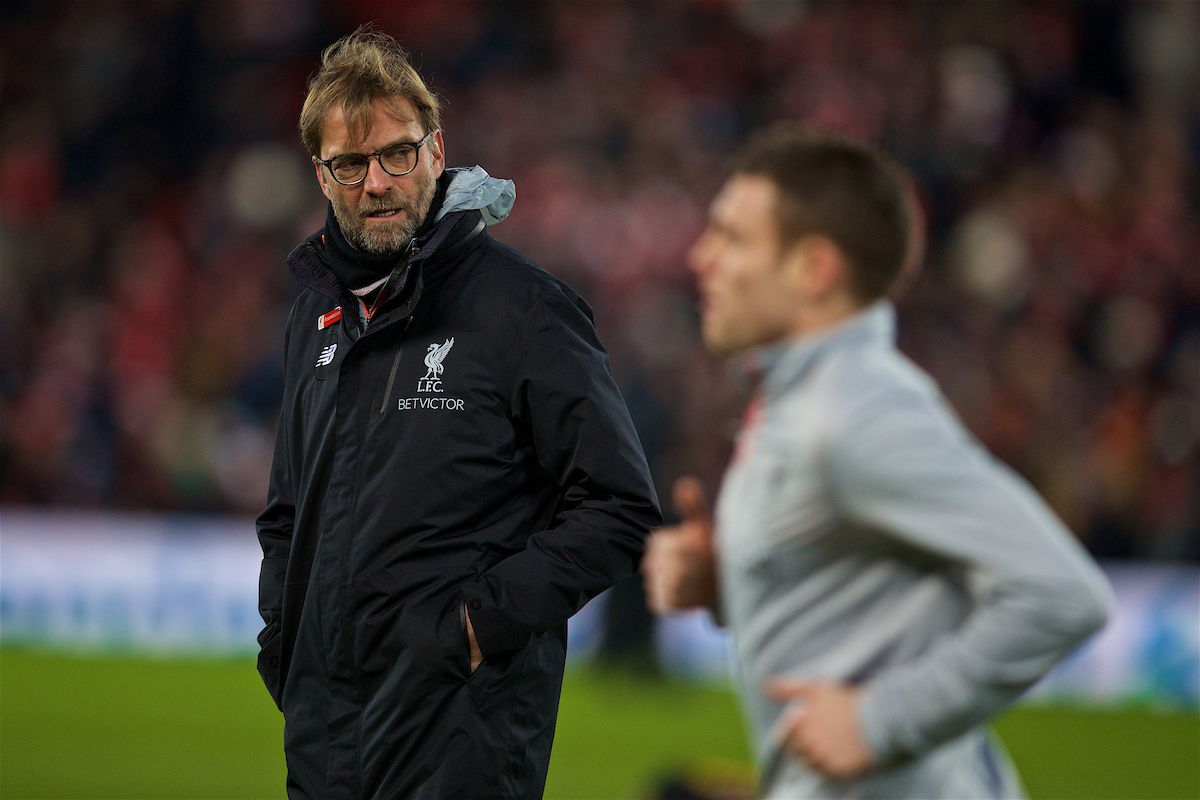 For that reason, Tottenham felt more of a knife-edge 90 minutes than any league game in February should. If they had come to Anfield and beat Liverpool, serious doubts would have emerged about our top four prospects that season, doubts which the manager and his boys may not have been able to revive.
These times remind you of building blocks, of how many things have slid into place to make this what it currently is.
All of those fears and anxieties are wrapped up on a cold winter night in which you see Lucas Leiva at centre half and Tottenham field a feast of giants before kick off. But you also saw in another light, despite the context of form.
It was 5:30pm on a Saturday, Lucas at centre half sounding like a laugh and Tottenham potentially being made to look like a gang of massive dopes by Liverpool's runners.
That's what Klopp had given us, throughout any badness up to that point, you always knew that Saturday night would live up to its prime-time viewing. Liverpool were never going to be passive or whimpering spectators when the big light shone on them.
They had Roberto Firmino, they had Sadio Mane back from AFCON, they were heavyweights of the weekend scene.
And what happened? Mane scored twice in the first half, Lucas was tremendous at centre half and Tottenham looked like a big gang of dopes.
That only tells half of the story, though. Liverpool battered Tottenham, who could only offer a brief sighter on goal from Son Heung-Min and the occasional burst from the once-dynamic Moussa Dembele. Most importantly, it was minute-by-minute of unbelievably high-octane energy and fun.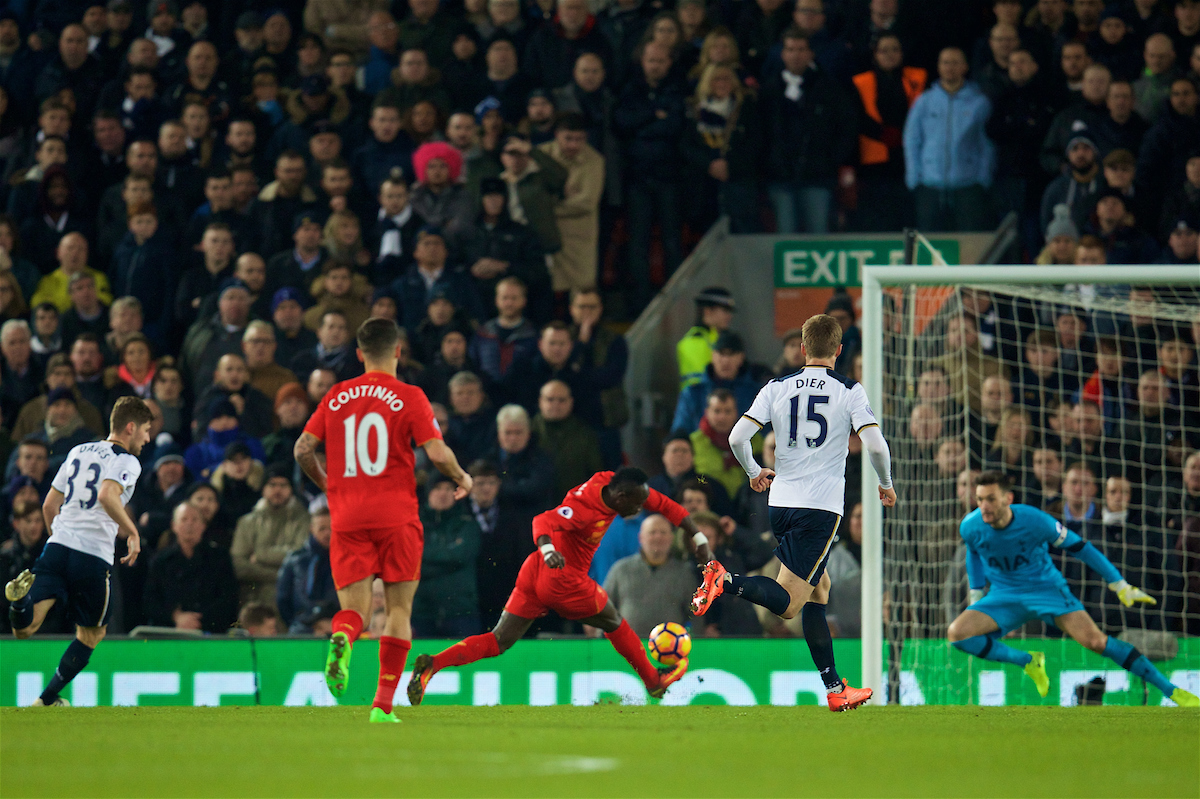 Eric Dier was warned early on what dawdling on the ball at Anfield now results in, he wouldn't be told again for Liverpool's second goal. The ground responded in the knowledge of each interception, recovery and counter attack that things were going to be different, that this was all a process on the road to somewhere, as opposed to another false dawn.
I don't think I'd featured much for The Anfield Wrap at this point, a couple of pieces of writing maybe. But every now and again I'd cross paths in town with who I knew, the odd nodding of heads to each other, the occasional word.
I'd see a few in town that night, along with everyone else I knew from the match. Everyone determined to dance off what remained of the old wives tales we'd grown up to believe, which were banishing right before our eyes and being replaced by a new brand of action, pulsating fun and uncontrollable belief.
There's something about reciting these games and times in our recent past, under this wonderful man, which is oddly comforting. It reminds you that things may require patience and endeavour, but over time they change for good.
When Liverpool Football Club returns, it will take us on another journey. Hope may need rebuilding, it may not.
Regardless, when you look back at nights like this one, you're certain that anything can be achieved.
Setbacks make it all the more sweeter when it is.
---