SOMETIMES in football, your demons never leave you.
It's like being 25 points clear at the top of the Premier League and still harbouring an irrational, nagging doubt that something will go wrong. Isn't it ironic, don't you think?
Exorcising demons has been a key underwritten part of Jürgen Klopp's role at Liverpool since 2015. He has been part-time football manager, part-time ghostbuster. Yet, rather than kick about Formby with a Proton Pack strapped to his back, he has chosen to bury some of our football supporting ghouls on the pitch.
Klopp's first season is now an odd spectacle when reflecting on it. It has all of the signs of a revolution which have already been covered excellently on these pages this week. Manchester City, Norwich and the likes all provided insight into what a Klopp philosophy and approach actually manifests into.
But the impact of his management on both players and supporters showed itself most in the Europa League last 16 tie with Manchester United at Old Trafford on March 17, 2016.
Liverpool headed into the game 2-0 up against a Louis Van Gaal team which had already beaten The Reds home and away in the league that year. There was a silent anxiety going into the second leg about what could potentially happen.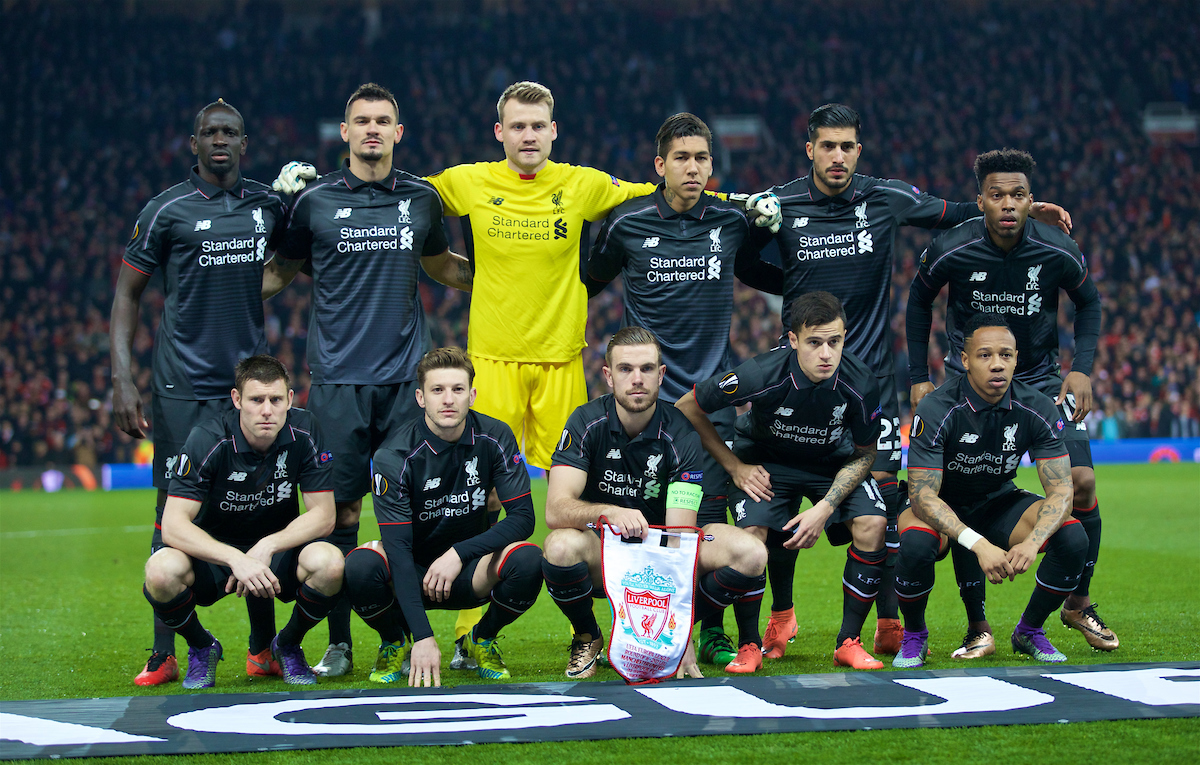 For 30 minutes, it felt like all of our worst fears were once again becoming a reality. United fans were fervent and reacting to a team well on top in the fixture. Nathaniel Clyne is having his worst night in a Liverpool shirt up against Tony Martial. You know it's coming and it does.
Clyne foul, penalty and Martial goal. Here we go, like rain on your wedding day.
There's something comforting about wallowing in a form of preempted football despair. It's a trick of the mind which tells you that you've beaten the outcome by merely predicting it. The result is still the same, but you prepared for the misery so, in effect, you won.
Klopp saw right through this mentality and hated it with a passion, he still does. He has changed so much in a way like no other because he knew of its presence. Carlo Ancelotti is now saying and doing similar to try and combat the same thing at Everton, although he admittedly has a much bigger task on his hands.
Klopp knew he needed moments of tangible evidence to point at the chalkboard in front of The Kop for it to work. He needed Liverpool to be creators of his new-wave, gentrified approach.
Step up Philippe Coutinho, picking the ball up on the left and weaving through some dope in red to then sit down the best goalkeeper in world football at the time with the most exquisite of finishes.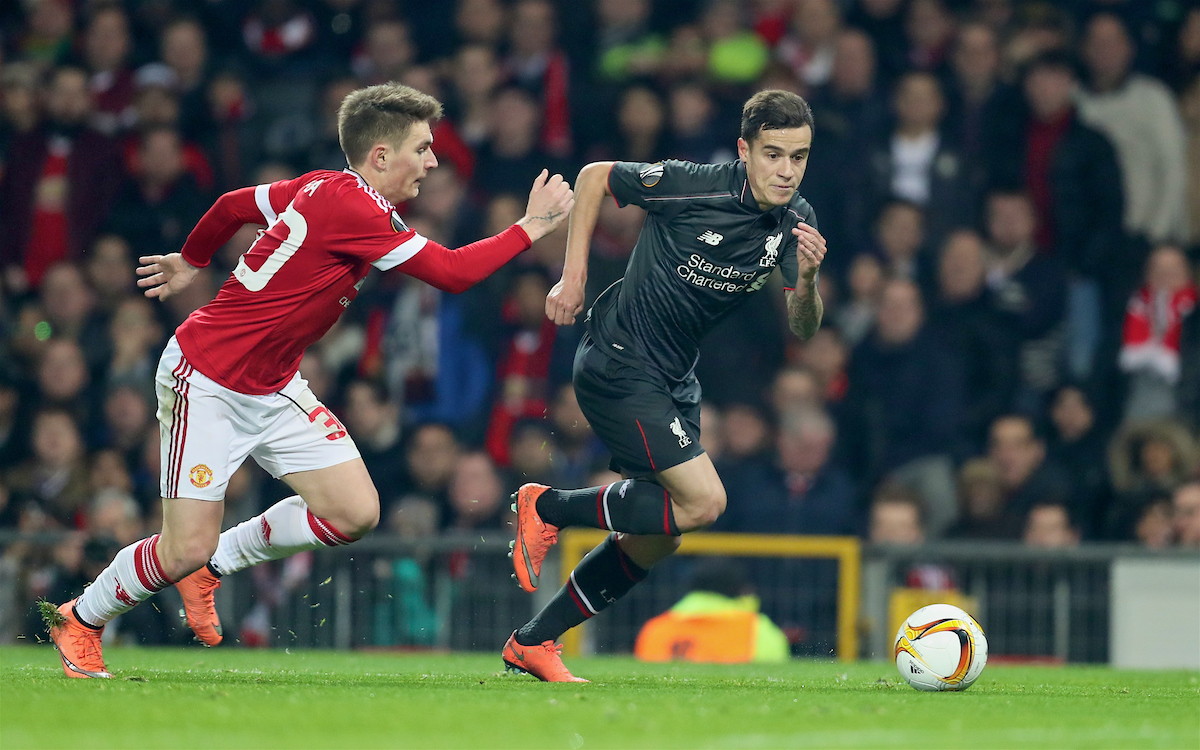 The ludicrous and brash nature of what Coutinho does on the stroke of half time is probably defined best by the fact nobody thinks it has gone in. There's no way a player can do that at the Stretford End with such ease and elegance.
But he did, and for the 15-minute interval which followed his name reverberated around Manchester's once feared theatre with the accompaniment of red pyrotechnic and its billowing smoke. Those 15 minutes signified everything for those who were there.
It was tie over in the minds of both sets of supporters, but it was also time for the travelling Kop to fully let go of a past which was no longer serving as any form of positive. The party was in full swing.
The game also deserves mention of a performance which reminded you what a good player Mamadou Sakho could be. Or what an awful finisher Jordan Henderson was. But when looking back now, it stands only to remind me of the time I fully knew that Klopp had changed Liverpool, and that they were going to be serious under him.
There would be darker days, still. But everyone came away from that game thinking only what was to come, and not what had already been.
---