IT was April 2016.
The new manager had his feet firmly under the table by now, having been in the job for six months.
It was clear a few things had taken Jürgen Klopp by surprise. The damaged Liverpool mindset on and off the pitch, the fixture list, the increased number of games over a period that was a winter break in his homeland, FA Cup replays…
It had already been a familiar tale of highs and lows. And Klopp had already been on the losing side in a cup final as the Anfield gaffer.
We had, however, witnessed a corker of a comeback, a legendary Liverpool win, against Dortmund. The mojo was back. Anfield was alight again.
There was added interest, though, in how Klopp would manage his first Merseyside Derby. The previous match against Everton – a 1-1 draw at Goodison Park – had proven to be Brendan Rodgers' last game as Liverpool manager in October 2015.
And so another layer was added to the story.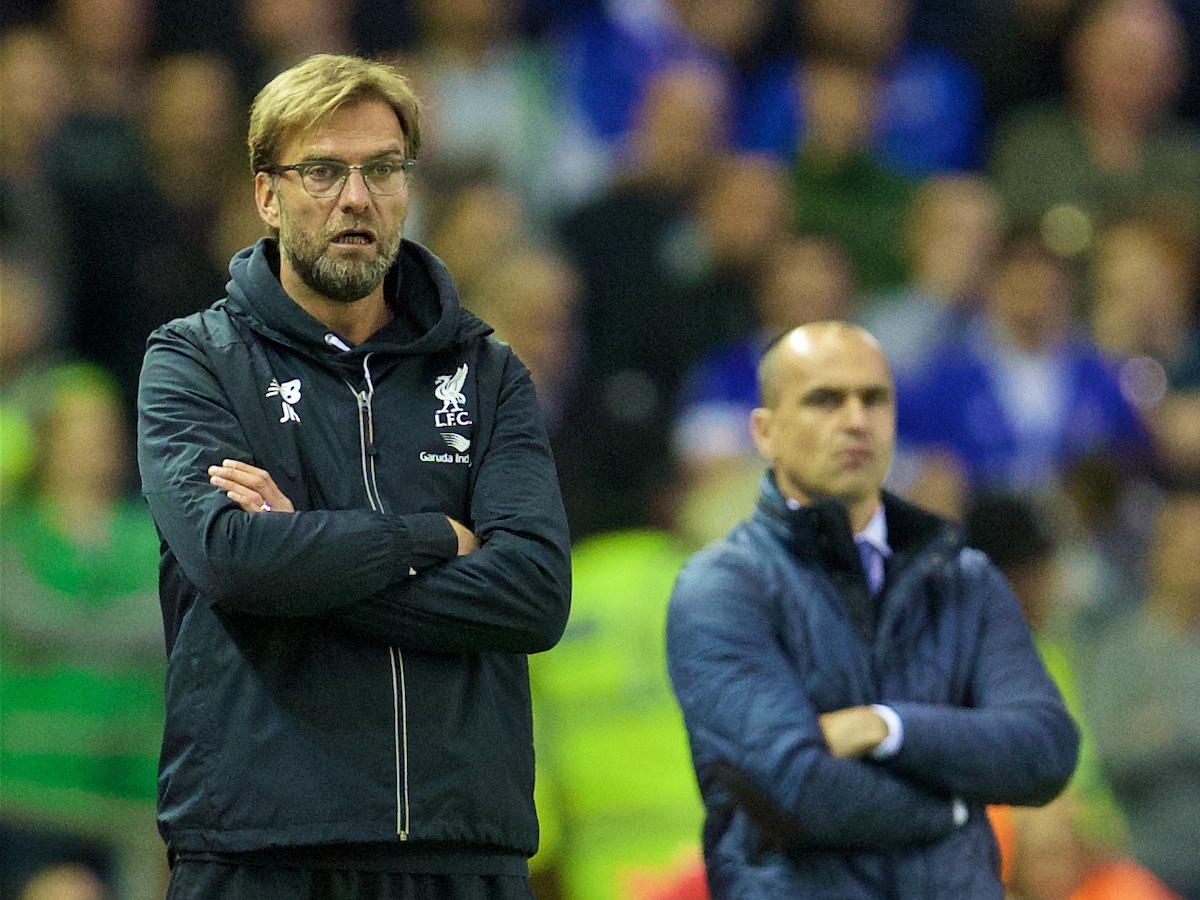 Knowing what we know now, we can be sure that Klopp loves psychology. It's central to his approach, key to his management. And often, in Derbies that have followed, and big games in general, he has been keen to bang the drum for it being just another match. Everton are no different to any other opponent. The Derby is just a game to be won.
It's clear why he does it. Ramp the players up too much and gameplans can go out the window – heart can rule head. Red cards can be flourished. Ask Steven Gerrard. Milan Baros. Sander Westerveld. Igor Biscan. Sotirios Kyrgiakos. Robbie Fowler.
We have to leave all that to Everton. Let them lose their heads. Let them blow themselves out. Meanwhile, we calmly go about our business of extending their misery.
In the buildup to this match he said: "Maybe one or two fans want to see stuff like this, but it will never help. I understand aggressiveness only in one way, and that is being prepared to hurt yourself, not somebody else."
For those brought up on a diet of blood and thunder derbies in the 1980s, it can feel a little odd to hear things like that. But, as Sky liked to point out when screening the birth of The Premier League, "it's a whole new ball game".
The tackle from behind was outlawed in 1998. And more and more the crunching challenges of old are slowly trickling away. If you're like me and you liked all that, you'll just have to watch reruns of Steve McMahon v Peter Reid.
Nevertheless, for us, of course, The Derby does matter more. It's one of the first fixtures most of us look for and before, during and after it's not "just another game".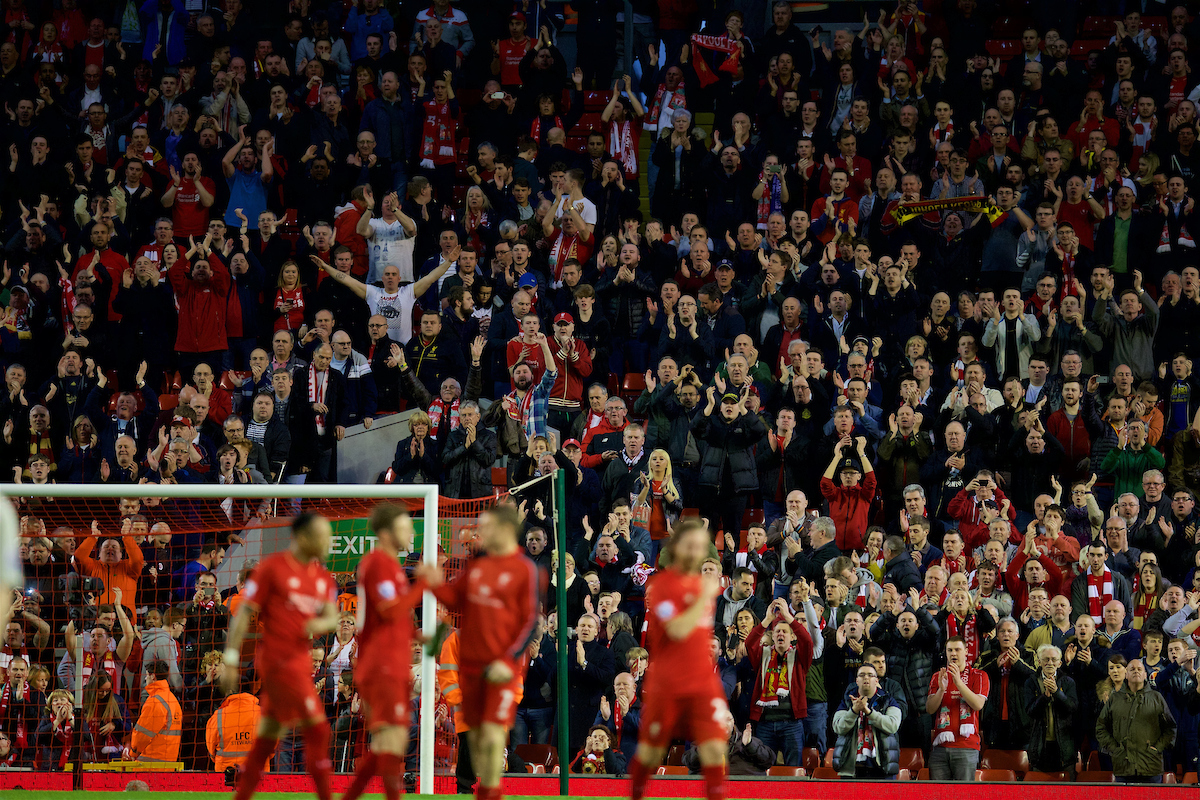 Don't listen to them either. Whether it's claims of a "conscious uncoupling" (how's that going, lad?) or the "not arsed" shout, have none of it. They're desperate to end that wretched run and finally land a blow on The Reds.
That night, they hardly touched the ball. The ball, the ball, they hardly touched the ball. We played the shite on a Wednesday night and they hardly touched the ball.
Liverpool finished the game with 67 per cent possession, 37 shots on goal, 13 of those on target, while all three of Everton's efforts were wide. It was total domination. And guess what? Everton had a man sent off.
Divock Origi, the slayer of Everton dreams, scored the opener before he was crocked by a grim tackle from a donkey of a player in Funes Mori, who bizarrely seemed to consider himself a hero on the night for receiving a red card. How standards had slipped.
Bollocks to them, though. It's worth remembering what Klopp was getting out of players even then.
Origi now has a place in Liverpool folklore, but then he was showing up on the back of a loan spell at Lille when he was named in L'Equipe's worst Ligue 1 team of the season.
In a matter of months he was bigger, better, stronger and faster – and a Klopp favourite, too, until that X-rated Mori tackle left many wondering if it would be a sliding doors moment for his career.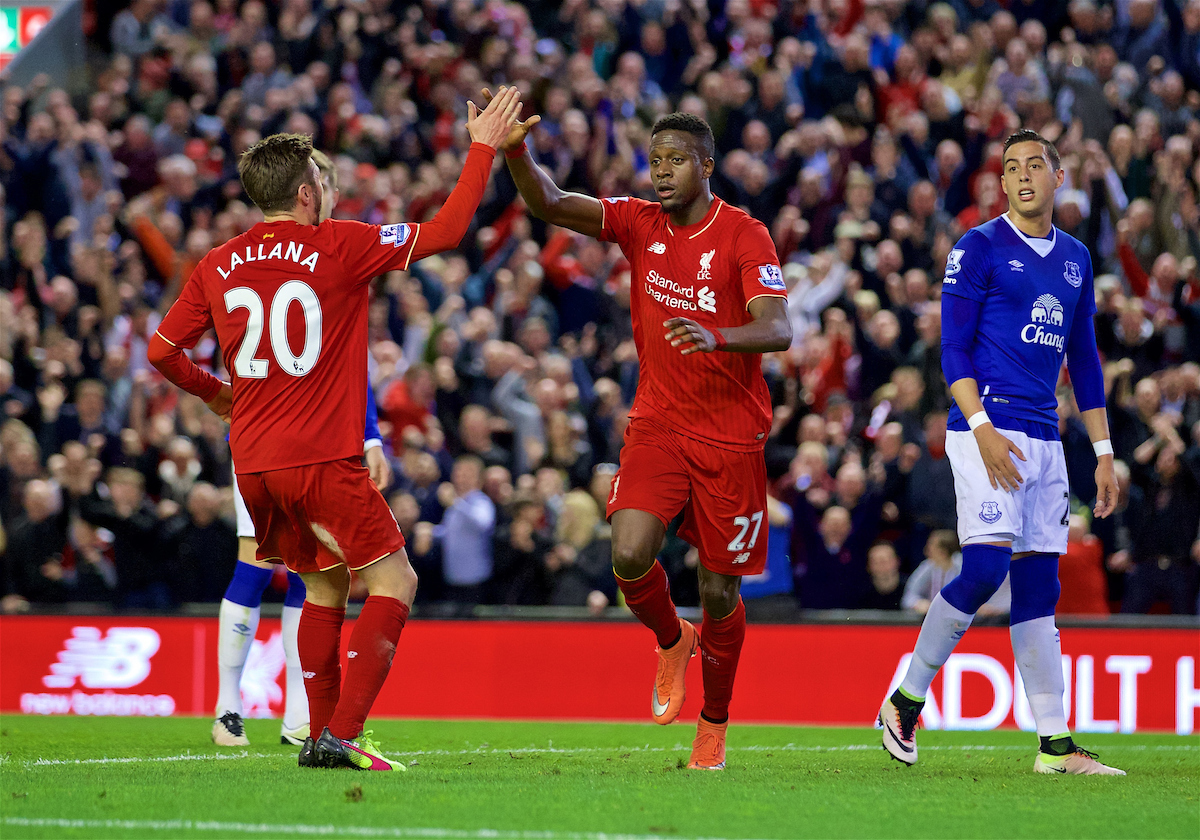 Prior to that reckless challenge he had started over Daniel Sturridge and scored away to Dortmund.
We know now that both Klopp and Origi had more Derby stories to come – including Jürgen "it's just another game" Klopp charging onto the pitch to celebrate an unlikely win with a never to be repeated goal. You get it now, yeah?
To be fair if Jurgen's approach has been how I've guessed it above then fair play. It's played 10, won seven, drawn three, lost zero in matches against The Ev under Klopp.
The other three scorers that day have all since left the club, Mamadou Sakho, Daniel Sturridge and Phil Coutinho. Meanwhile, six different men have followed Roberto Martinez in the Everton hotseat.
There was a huge gulf in class that night as Liverpool stretched their unbeaten run against Everton at Anfield to 17 years.
Five years on, that gulf is yawning ever wider. Long may it continue.
---