WHAT is to be gained from thinking about loss?
I'm not being a smartarse. It's a genuine quandary when equating the question to football, or life.
We can spend so much time thinking about what we've lost or are losing that you dismiss all of the little wins which tell you more than most.
To look back at last night now seems futile in many senses, however intrinsically fascinating it is to watch this football team lose football matches.
Jürgen Klopp will tell you that Atletico Madrid came not to play and played for the breaks and he is right. He will also tell you to look forward and know that all of this waits for us again very soon.
But there is value in looking back at one particular footballer at Anfield last night and reminding yourself where his standing truly is, both on the world stage and among Liverpool supporters.
For 45 minutes in the second half, Mohamed Salah was unplayable. It was one of the great Anfield performances that lacked only the hero's status which would have come with him bagging a goal or two to give The Reds the qualification they deserved.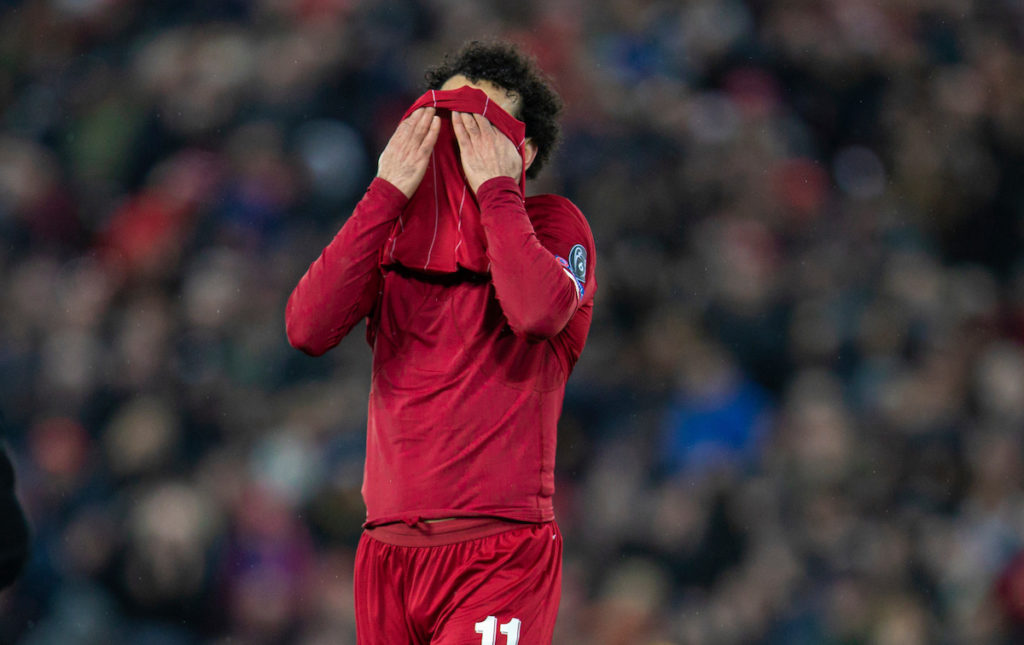 It didn't happen, and the night will be lost in a swirl of wind, rain and what ifs when reflected upon, but Salah's performance shouldn't be lost on anyone as it was so relentlessly good.
In the second half alone he had four shots, two on target. He created two chances, had four take ons out of four, three ball recoveries and 22 passes in the Atletico final third. He was a constant outlet, the ball hung to his foot like a magnet. Salah being direct, Salah being a massive pain in the arse.
Many have shouted loudly about how that version of him no longer exists in a Liverpool shirt. That since he became every opposition's first priority two thirds into his 2017-18 season, his performance levels haven't been the same.
That view will still be held by some, but to deal with Salah in cold, hard facts will tell its own story.
The Egyptian is currently on 16 Premier League goals this season and should he end it with a third successive golden boot he will become only the third player in the league's history to do so (Alan Shearer between 1994-97 and Thierry Henry between 2003-06 were the other two).
Salah also has the second highest all-time scoring tally of any player in the league's history after 100 games with 70 (again, Shearer leads with 79 in his first 100). These are the indisputable truths, not open to interpretation.
Whether he has changed dramatically as a player to the one who came through the door at Anfield is another conversation, but his output and subsequent importance to Liverpool cannot be doubted.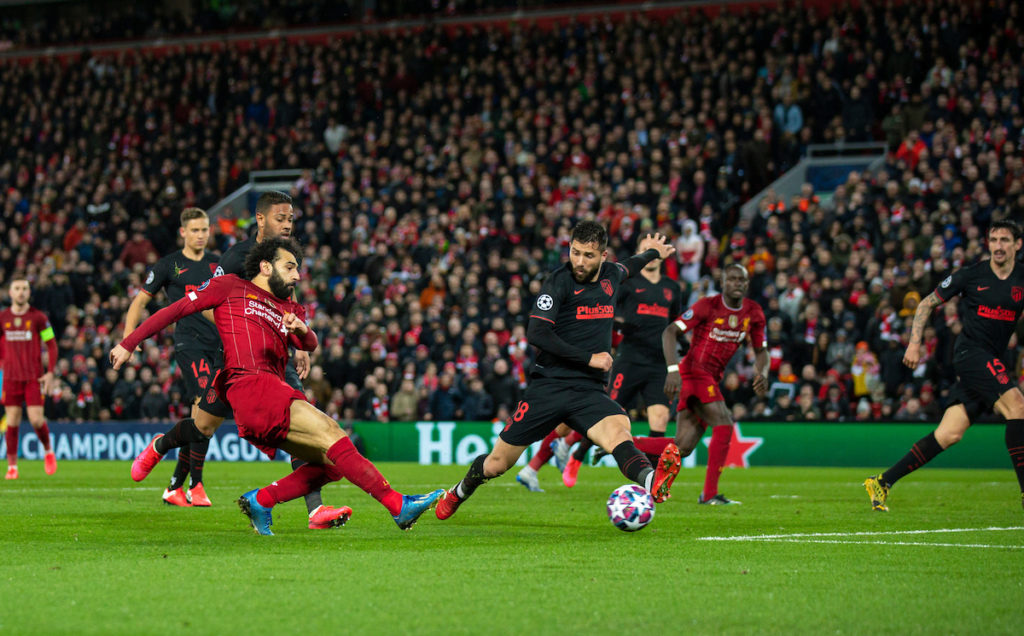 Salah is goal hungry in every sense. He will carve chances out for himself and others but his prime target is to score goals. To do that and still perform in the manner he did last night every single week would burn him out quicker than any player in the prime we've seen.
It has been good to see his name being sung loud at Anfield again in recent weeks. Jamie Carragher recently mentioned this as a sign he has become unloved among Kopites, when the reality is that other chants now just sound more fresh and exciting for the supporters to sing.
Overall, the collective sight of Salah sparking back to life for The Reds in the past week is a welcome one, though it shouldn't come as a surprise, he isn't a player who goes through patches and droughts. If the level dips slightly, the goals still tend to flow. That is a rarity in any footballer.
With Liverpool heavily linked with a striker this summer, the perception that Salah is a wantaway to Madrid waiting to happen should be parked once and for all. He has never made any noises about going to Spain or beyond.
In a season of gains, the sense of loss in a footballing sense today and in recent weeks can feel strange and irregular. It is something we've all forgotten in many respects. But to look back, if only briefly, it might be worth replaying the second 45 minutes of last night to remind yourself of the player Liverpool has on their hands in Mohamed Salah.
Here's hoping he reminds everyone and Everton once again on Monday.
"It's shit getting beat, but we've been on an unbelievable run in Europe for the last few years.

"The Reds are still magic." 👏@robbohuyton, @NeilDocking and @mrs1nil on last night's 'Post-Match Pint'

📱 Subscribe here for all of our reaction 👉 https://t.co/TEMh9r97WH pic.twitter.com/hdIHO9FKwZ

— The Anfield Wrap (@TheAnfieldWrap) March 12, 2020