EVER wondered what it's like to start a Merseyside derby at Anfield?
How about starting a Merseyside derby at Anfield just days after returning home from a loan spell in Germany having missed the previous game through illness?
Nat Phillips sat down exclusively with Goal.com's Liverpool correspondent Neil Jones to discuss what that was like, as well as trying to prove himself to Jürgen Klopp and playing alongside Germany legend Mario Gomez at Stuttgart.
Here's the full transcript from the chat between Neil and Nat… 
So when the Liverpool opportunity arose, how did that come about?
There was a coach at Bolton called Andy Hughes [now U23s coach at Sheffield United] and he really liked me. He did the 21s at Bolton and he was pushing for me to get a contract.
He ended up moving on, but he knew Andy O'Brien [ex Newcastle], who was a scout at Liverpool. They're both Leeds boys, and he tipped Andy off and told him to have a look at me.
Liverpool watched a few of my games, and once they realised I was no longer contracted to Bolton, they saw an opportunity to see what I was about.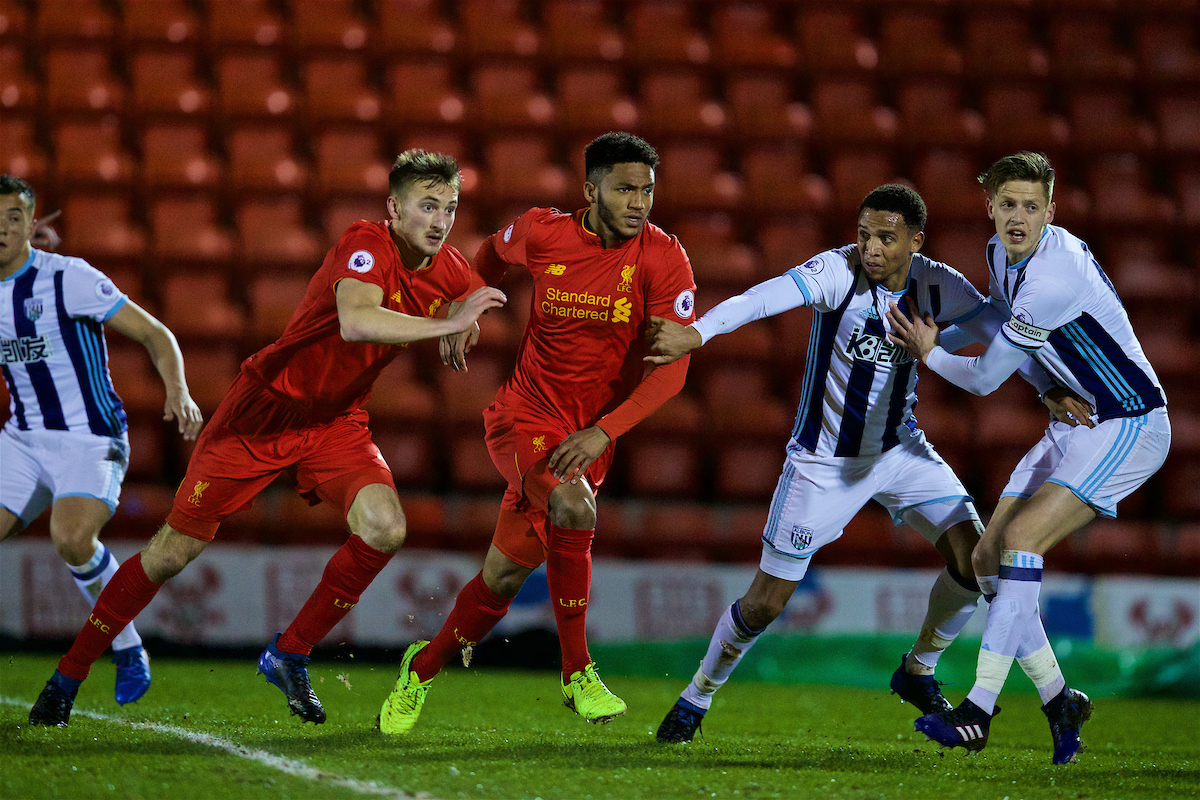 Quite a big change, then?
I wasn't expecting it at all. At the time I was training with Huddersfield in pre season, because Andy Hughes had moved there. I was preparing to go to America, but still keeping my options open, getting as many eyes on me as possible.
I was only two or three days into that when the call from Liverpool came. They were going to Germany for pre season and asked if I would come.
It was two or three weeks before my flight to America and my mum was tearing her hair out. I was meant to be spending time with the family before leaving for four years, and instead I'm off to Germany trying to win a contract at Liverpool.
You joined in with the first-team squad for pre season 2018…
I'll be honest, when I first went up [to Melwood] I was a bit like a little kid, a bit starstruck seeing all these international stars, and the manager as well. I was so desperate to impress them, and you get nervous because you don't want to make a mistake, you want to do everything you can to stay there, and not do anything to get sent back to the Academy.
But like anything, the more time you spend the more you get comfortable around people and staff, and you feel a bit less afraid of making mistakes and willing to try stuff.
I remember my first game for the first team, at Chester, and at half time the manager said to me I'd played too safe. I wanted to play a perfect game, so I played all my passes short and safe, I didn't try anything.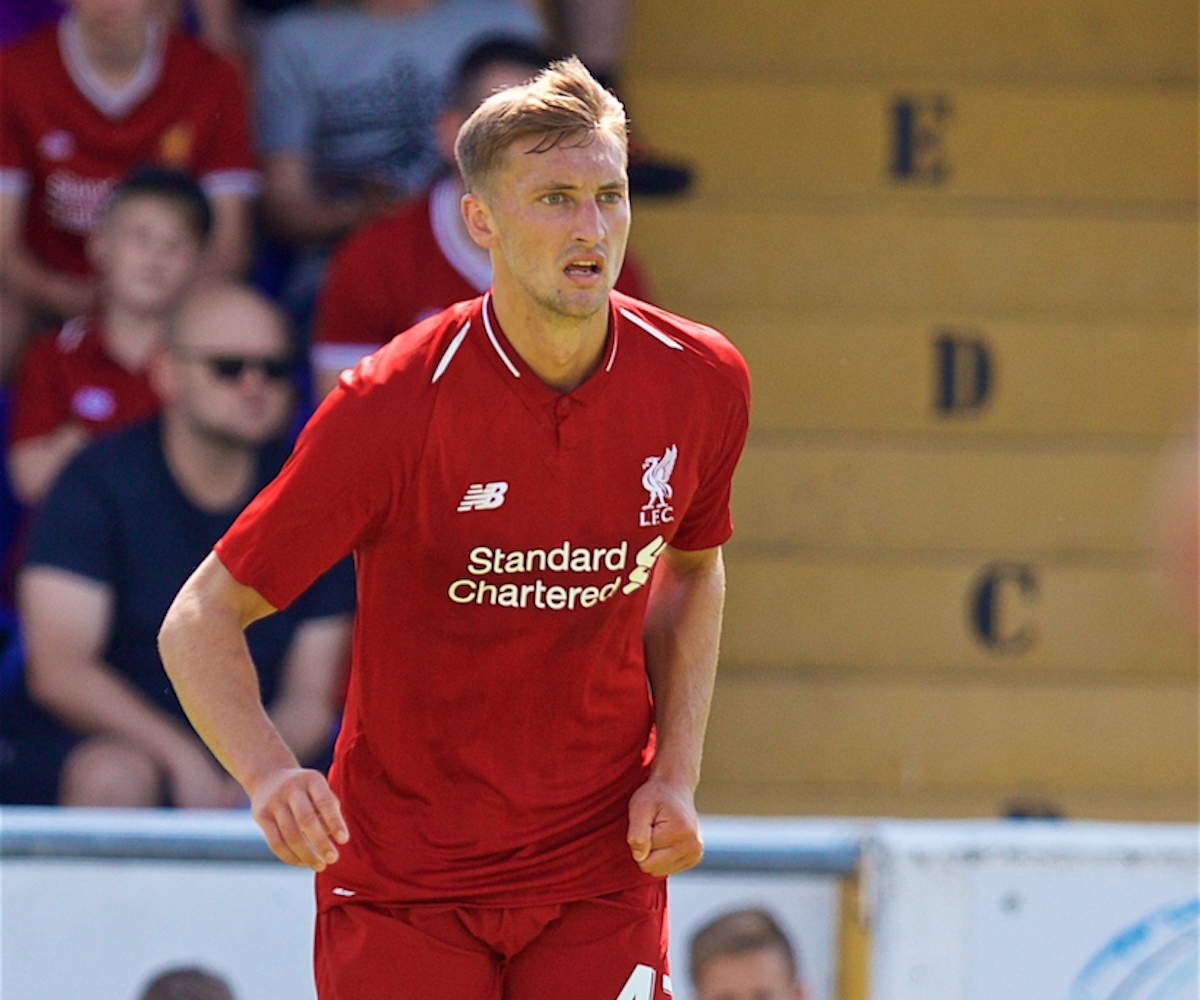 The manager told me he'd much rather see me try something and it not come off, than never try anything and just play five-yard passes with 100 per cent accuracy. That took a massive weight off my shoulders because he was giving me the right to try stuff and make mistakes.
After that, I tried to play a few more passes through the lines and a few more diagonals, things like that, and he said that was far better. It might seem like a small thing, and he probably won't even remember it, but for me it was massive to know that he wasn't going to be angry with me for trying something that adds value.
It helps you as a player to show more of what you're capable of.
Fair to say you bonded quickly with the manager?
We always got on really well, but I think that's the same for all the players to be honest. He gets on well with all the lads. It made it easier for me that he was so approachable, that I could talk to him, ask him things.
In terms of the players, you hear it so many times but it's true; there isn't one bad lad in that dressing room, which is rare in football. That makes it so much easier because you're not scared of one of the bigger name players getting on your back after a mistake.
Obviously if your standards are not what they should be then they'll let you know and try to drive you on, but they're not there whinging or whining, everyone is hard working and determined. The environment makes it a lot easier.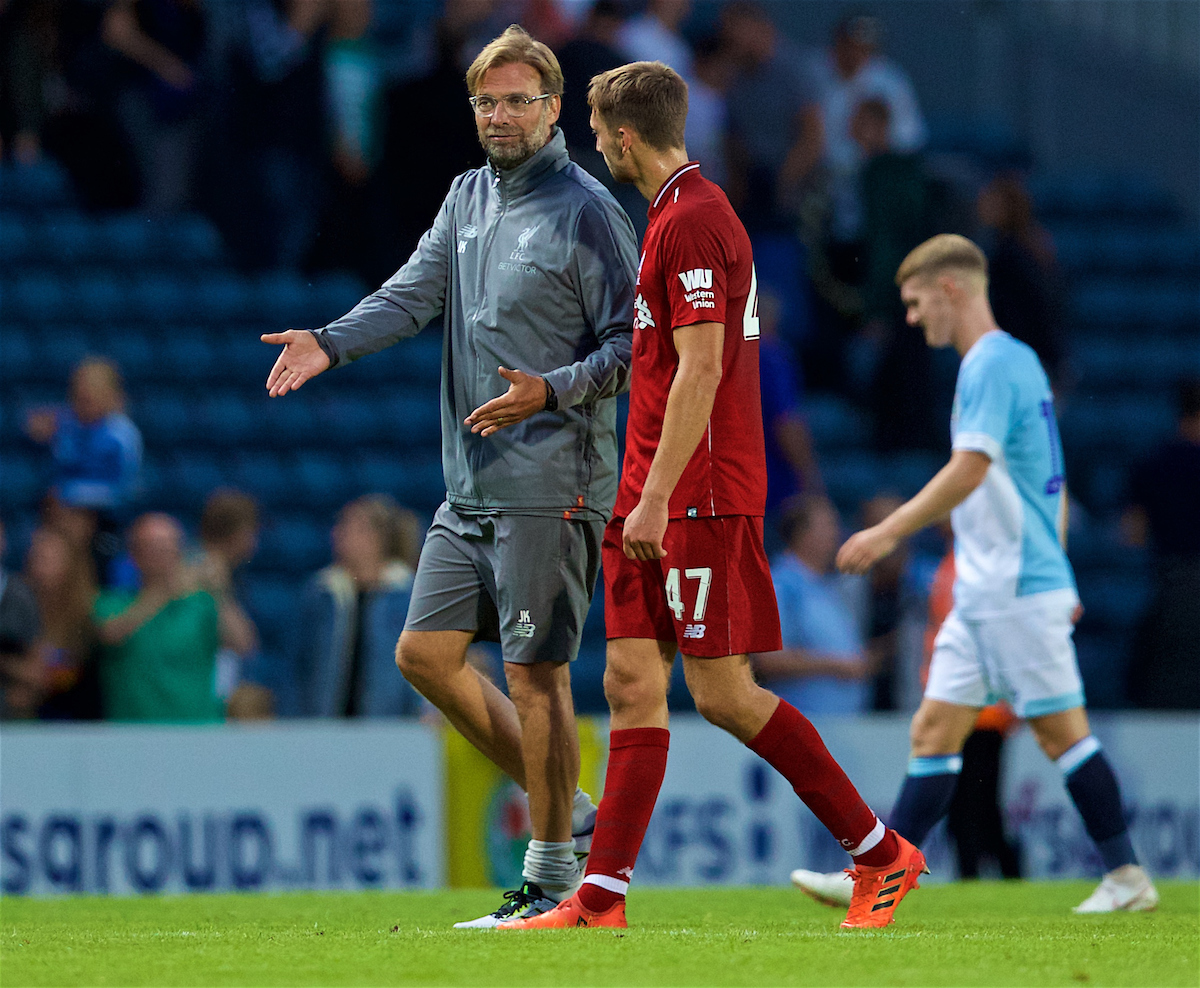 Did you have to do an initiation song?
I sang mine in Kyiv, the night before the Champions League final. That was my first away trip with the senior team, and that's when you have to do it. I got really lucky on that one. We had dinner, and obviously after everyone is finished you get the five-minute warning. I was the only one singing, so I was already prepared.
I remember Milly and Danny Ward were on the next table, and I said 'any requests?' Milly said to do something we all knew, like Ed Sheeran or something. I wasn't doing that. Ed Sheeran is a bit dull, isn't it?
Then Hendo said to do the 'Allez, Allez, Allez' song, which had just really caught on during that Champions League campaign and was still fresh. That was my get out of jail free card because you don't need any vocal ability, and everyone joins in. I had everyone with the serviettes, swinging them over their heads. It was a good memory.
How did the loan to Germany come about?
To be honest, when the call came from Stuttgart, compared to the names that had been mentioned previously, it was a no brainer. It was easily the best option in terms of football, in terms of the size of the club and as a life experience.
I'd had a conversation with the manager about my options, and he wasn't too keen on them either. He wanted me to hold out and wait for something else to come along. He obviously has a connection with Sven [Mislintat] from Dortmund, and I think he had a conversation with him and off the back of that Stuttgart came in.
I leapt at it, I found out on the Tuesday afternoon and by the Wednesday night I was here.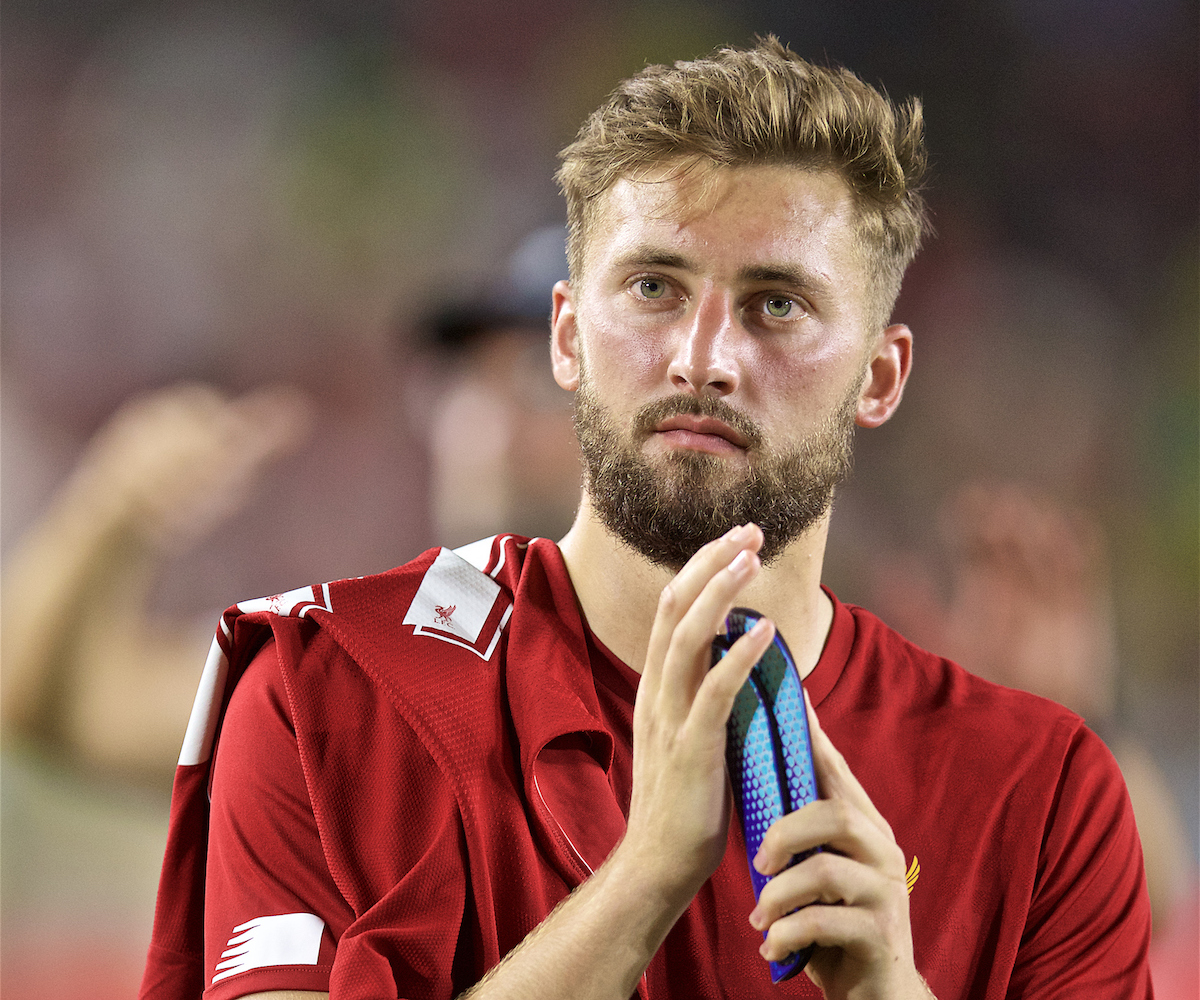 What were your impressions of Stuttgart as a club and as a team? They have some experienced players there…
The one that stood out, obviously, was Mario Gomez. I remember watching him with my mates at the Euros and the World Cup, and obviously his record is unbelievable.
I suppose coming from Liverpool, a big club with big names, and a club they love over here because of the manager, I think that brought a certain level of expectation, if you get me? But it was a good dressing room to come into.
The language was probably the most difficult thing to start with, but pretty much everyone can speak perfect English anyway.
And then you get the chance to return for the Everton game…
Honestly, I never know what's round the corner! It caught me completely off guard when I got the phone call. I was in the airport waiting to fly home for the Christmas break. I'd missed the last game of the 2.Bundesliga through illness, and when Jools rang I thought he'd want an update on my illness and the game, but it wasn't that.
He told me that Liverpool had been in contact with Stuttgart and the governing bodies, and then he explained the plan and asked me what I thought. I wasn't expecting it, I was stuck for words. It had never even crossed my mind as a possibility so I wasn't prepared.
But what an amazing opportunity; it was really nice to be back training with the guys, especially with them doing so well, and it was nice to know I hadn't been forgotten about and that they trusted me enough to provide backup in that period rather than look for a temporary signing in the transfer market. The whole three weeks were amazing, to be honest.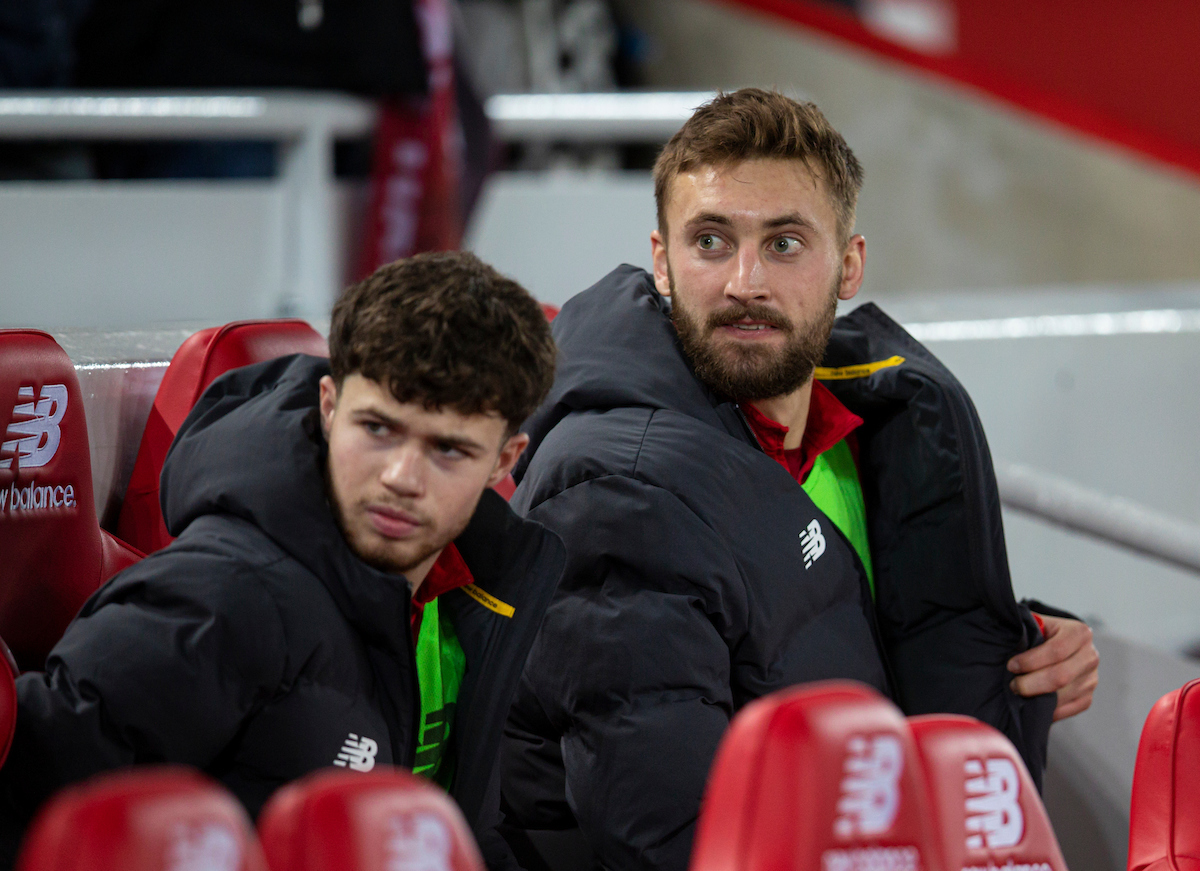 What did Klopp say to you when you returned?
The manager told me how it had unfolded. I think it was after Salzburg when Dejan got injured, and they knew they might have a problem with centre backs. He told me a story where the coaching staff were in the car together and thinking of solutions, then all of a sudden my name popped into his head. That's when the process started.
So, the Everton game…
For me it was an opportunity, nothing else. I wanted to enjoy it and do the best I possibly can. It was goosebumps walking out and hearing 'You'll Never Walk Alone'. I was so excited, and felt really confident. The loan had helped me in terms of playing in front of big crowds, definitely.
Then we kicked off and I had a bit of a shaky start. I was thinking to myself 'it's not going as I hoped here', it was difficult against Calvert-Lewin, and I'd maybe forgotten about the speed of the game compared to Stuttgart.
I knew that I needed a moment to get into the game, and I had that tackle on the touchline with Richarlison. I knew once I'd done that that I was in the game, the fans reacted to it and it gave me confidence, took the pressure off me straightaway.
I could feel the fans had perhaps been anxious after the first missed header or tackle, so I knew I needed to do something to put them at ease and also put me at ease. Sometimes you need something like that to reset in a game.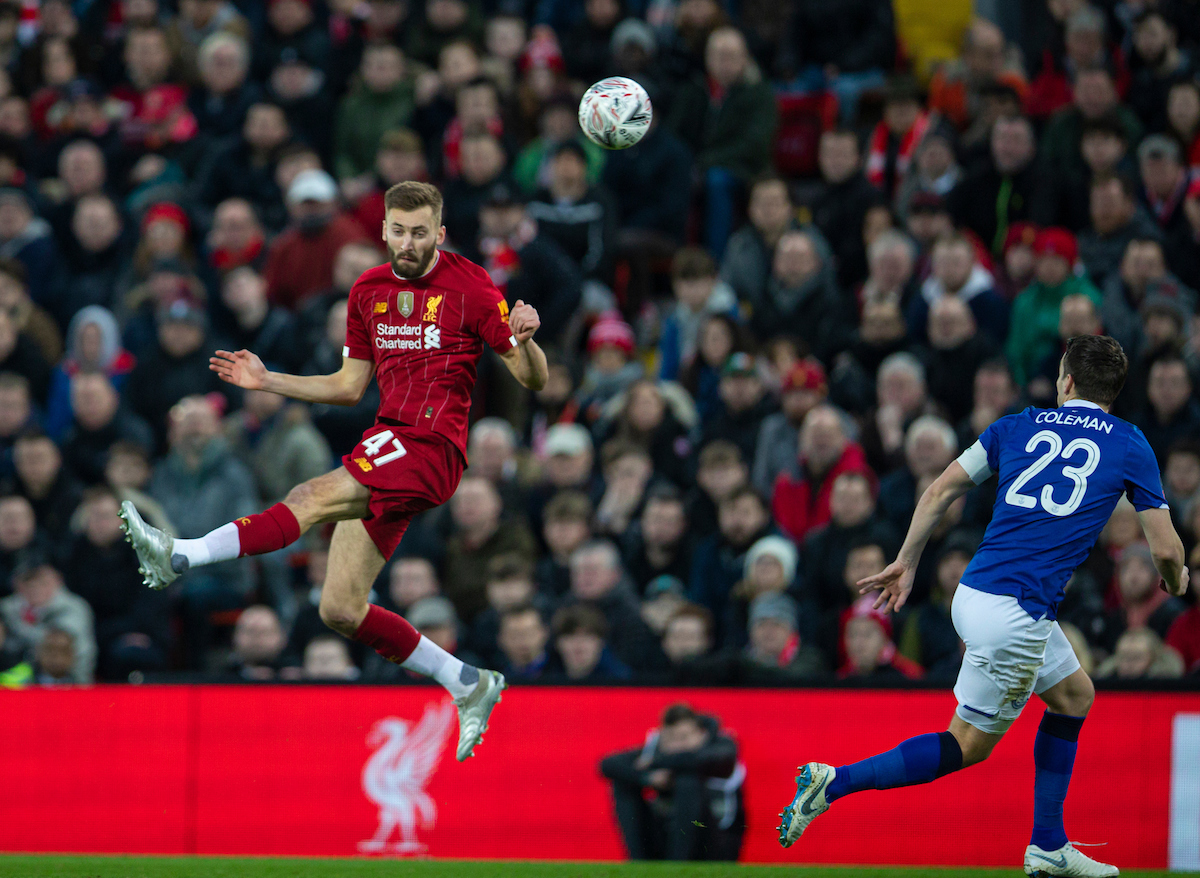 Was it more or less pressure given the side Liverpool had out that day?
Yeah, on paper we had a less experienced team than they did, so people would have said the odds were against us. But we knew what we were capable of, and that gave us confidence.
I've seen Pedro and Neco play like that before, and I've seen them in training. We knew what these lads could do, so we were quietly confident. And I think the pressure was probably more on Everton to win.
Lallana said he saw in training that 'the kids are ready'…
That doesn't surprise me. I'd seen Robbo say it in an interview as well, how it's not easy when the first team has to play against the 'reserves', and it's always a decent contest. If you can compete in training against this Liverpool team, the best team in Europe, then you know you've got some good players.
Was it hard then going back to Stuttgart? Did you want to stay?
Obviously it was amazing to be involved and back around the team. You want to be a part of that, but at the same time, for the benefit of my career it made perfect sense to come back here.
We knew the centre-backs [Matip/Lovren] were going to be fit and that I'd get more playing time at Stuttgart. But also as well, I had a job to do here. We are pushing for promotion and I want to be a part of that.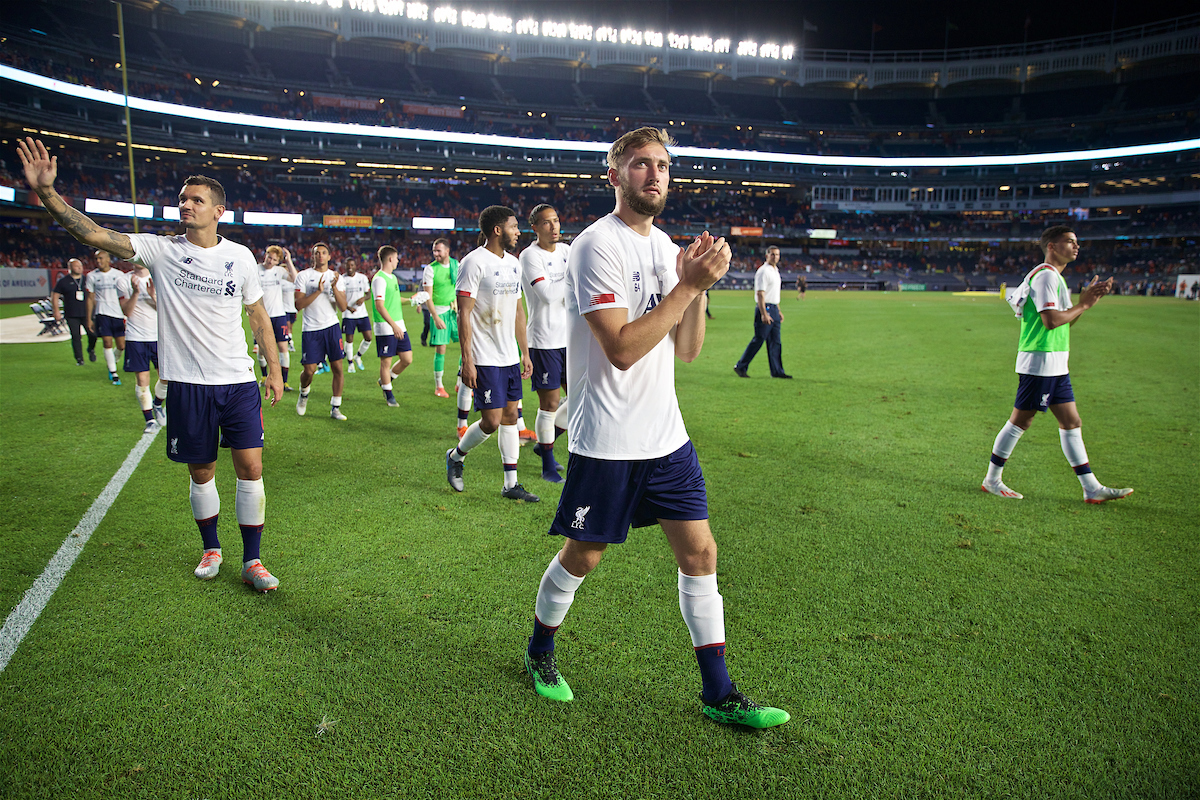 I loved being back, but it was never a decision for me to make. If Liverpool had no centre backs, then yes.
What does the future hold for you, then?
I think what I've done this season has put me in the right direction. It's done nothing but help me. But it's important to remain level headed, one step at a time and do things the right way.
It's not like I'm going to be coming back saying I should be playing Champions League football, that's not realistic, but I feel like so far this year I have done enough to think 'right, what's the next step?' with the end goal of one day playing for Liverpool.
How long that will take, or what route it will take, I couldn't tell you right now. But you can guarantee with me it'll be strange circumstances.
---