WRITE about your favourite player. That should be easy enough, right?
And yet, it's not. Not for me, anyway. Because there have been ages and stages.
Go all the way back, to way back when, and the kid with a big barnet and short trousers was starry-eyed about Kenny Dalglish. To me, then, he was a bonafide superhero. I don't mean I compared him to one. I don't mean he was like one. I mean, he *was* one. Footie's Clark Kent. Liverpool's Peter Parker.
The goals, the smiles, the arms stretched wide, that iconic goal at Stamford Bridge. He even had his own cartoon strip in one of the footie magazines. Everyone loved Kenny Dalglish. Or so I thought.
Imagine being the manager of Liverpool FC at 34, still playing, still scoring, while also shouldering the responsibility of being the figurehead for a club as big as this. Dalglish's reaction to that incomprehensible challenge was to win The Double – and to score the goal that clinched the title to boot.
With everything Dalglish did for Liverpool before and after, and still does – Kenny will always be a hero to me and many more. But now, all these years on, favourite player?
This is where it becomes difficult. My time doting on Dalglish was from afar. He was on the telly, in books and magazines, in The Echo, on a much-played VHS tape – Portrait Of A Natural Footballer.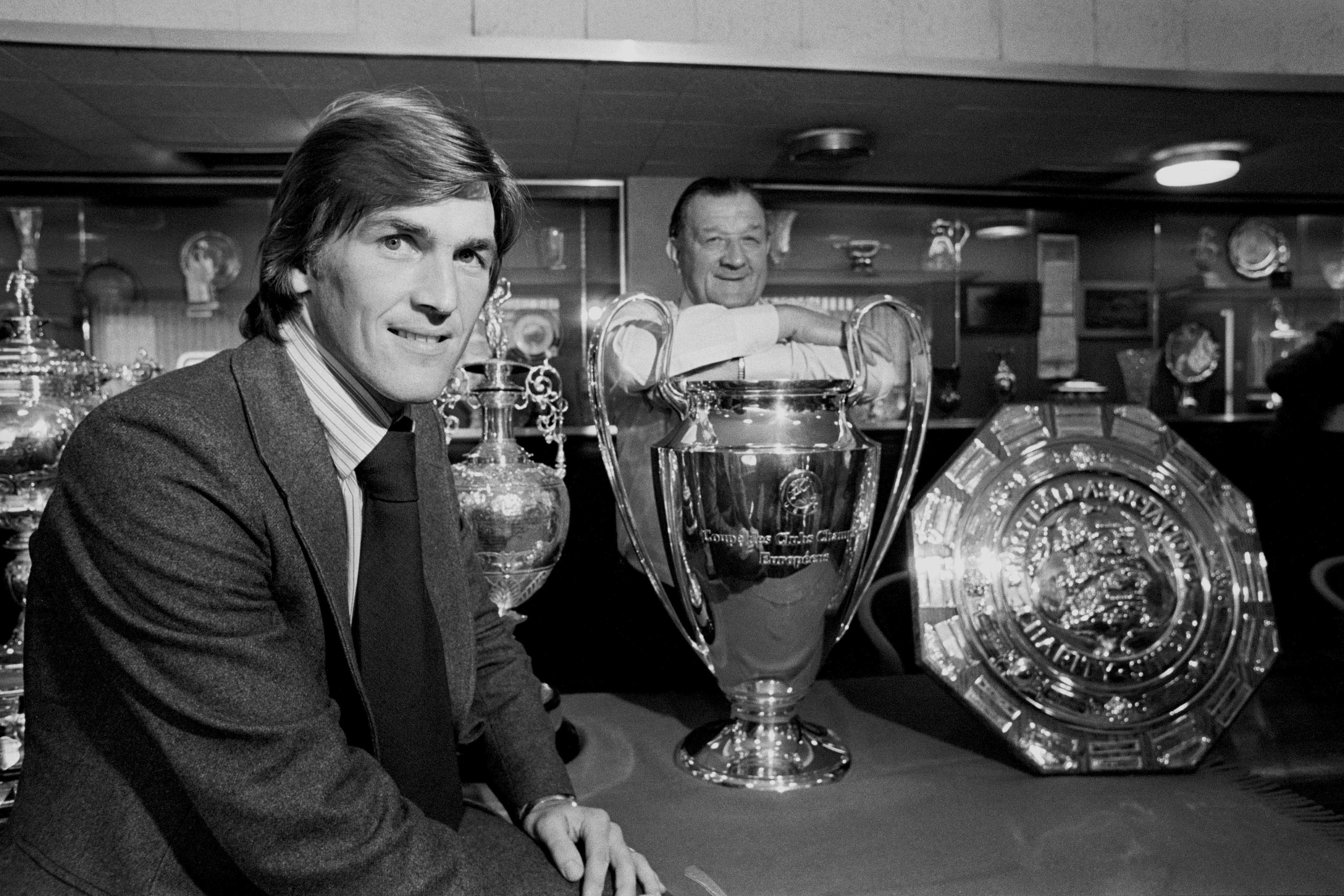 I've since been fortunate enough to meet him. He was warm, friendly, and he still has an aura – a greatness. It's Kenny Dalglish! The fella with a stand named after him.
But I felt like I missed out, not seeing him in the flesh, at his best. Not being at those packed ends for those special moments.
John Barnes is another. He is hands down one of the most skilful players I've ever seen. His balance, his strength, his abilities, his nous, his aerial power. He was magnificent. And I was obsessed with John Barnes. I'm still trotting out the commentaries all these years on.
"Oh my word, what can you do about that?"
I met Barnes once at a sports shop on Bold Street and he signed a poster of him wearing Diadora boots for me. Apart from (eventually) saying my name I didn't utter a word. I was the definition of star-struck teenager.
Barnes was at a better age for me to share his magical moments with mates. It's why the commentaries have stuck. We still talk about his great goals, and array of goals, for Liverpool. We always will. Impossible headers, inch-perfect – and nonchalantly delivered – freekicks, mazy dribbles, goals from distance, curlers into the top corner, an overhead kick.
There's also the education Barnes brought to an Anfield crowd that once regularly spewed out racism. It shouldn't have mattered that Barnes was black. But it did. And having a black hero helped me, a white lad from a 99 per cent white area, understand that experiences in life aren't uniform.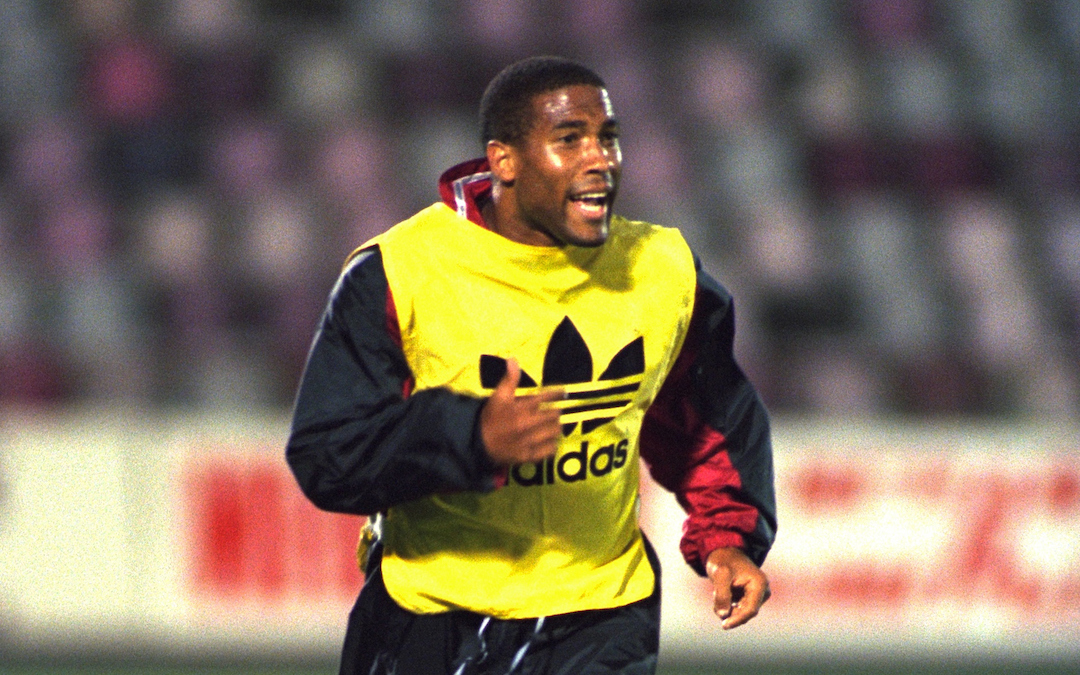 That Barnes shrugged off racist abuse and even backheeled away a banana made me love him all the more. He was steely strong, physically and mentally. A winner. Tough. And he was ours.
For years, Barnes was my undisputed 'favourite player'. And for all those good times I don't love him any less now.
It's just that another player came along. One I watched from the very start to the very end. And – as daft as it may sound – it felt like I lived it all with him.
Steven Gerrard was talked about in Huyton long before he was talked about anywhere else. It was generally known who the good players from the area were, and his name was always bandied about when that topic came up.
He was in the same class at school as my mate's brother. He lived on the estate where I delivered the papers. And his dad drank in the pub where my parents met.
So to see that lad, the lad who bossed it for St Michael's school, Cardinal Heenan and Whiston Juniors, don a shirt that looked miles too big for him and become a Liverpool first-team player was something special.
A lad from the local area playing for his local club, the club he supported, always has that extra layer of romance, a touch of the Roy of the Rovers, but when he's walked the same streets, drank in the same pubs, it's another level.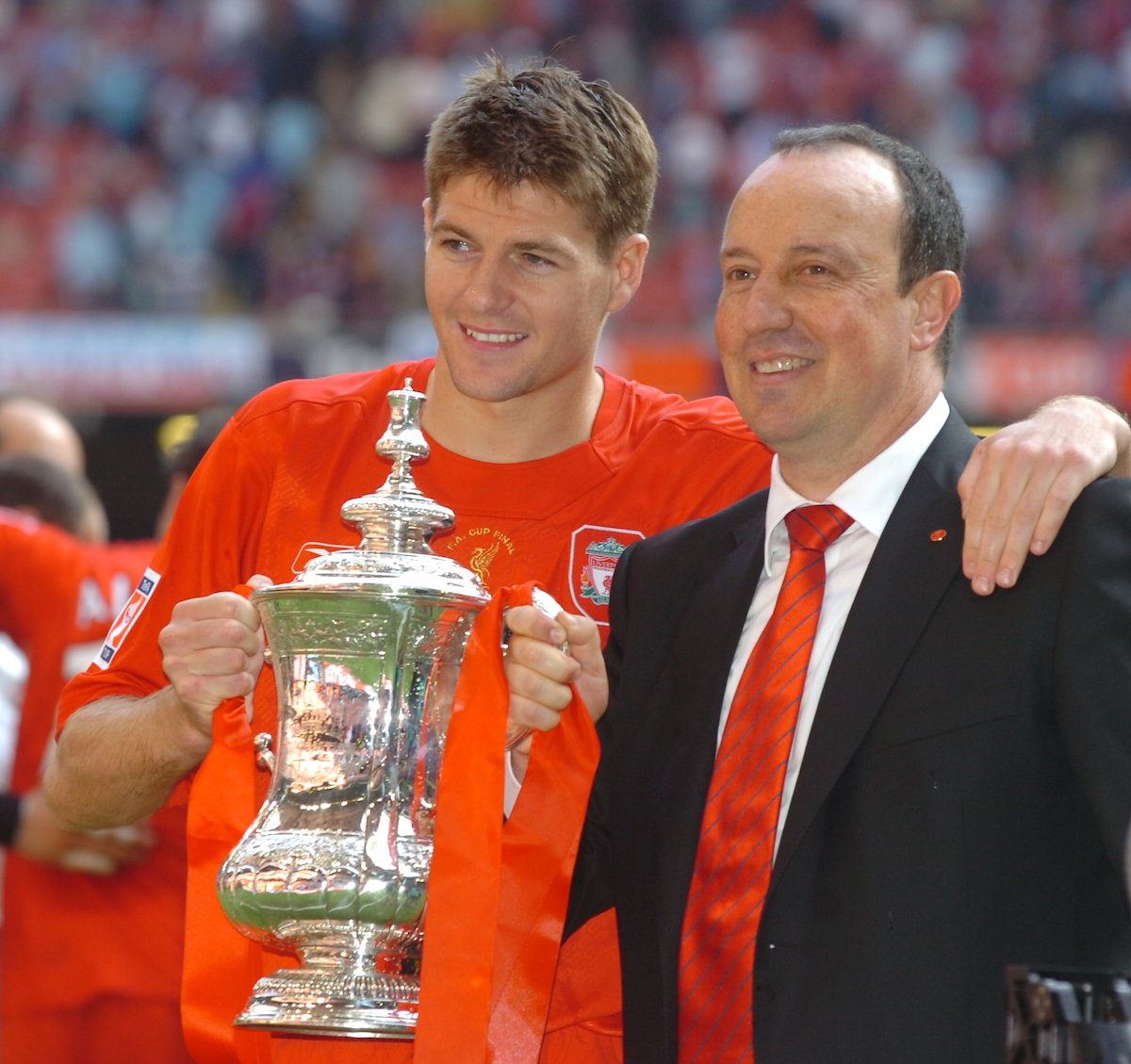 I was fortunate enough to be there every step of the way, from watching a shy scally grow into his abilities to watching a world-class player that could win a game on his own.
Clearing the ball off the line in the Derby. That Anfield goal against Sheffield Wednesday. Dortmund. Cardiff. Wembley. Olympiakos. Istanbul. Take your pick.
Gerrard poured everything he had into being a Liverpool player. It meant everything to him like it means everything to us.
As well as a showreel of incredible moments, blockbuster goals, juddering tackles, Gerrard offered a connection. Football has come so far from the days of my Anfield debut as a supporter that sometimes it can feel too Hollywood, too detached, too manufactured.
So to have a captain with a Scouse accent, running till he was empty, giving his all, and being able to stand aside the world's best while wearing the red of Liverpool. What can be better than that?
It was a fairytale. And one I felt like I featured in. And that's why Steven Gerrard is my favourite player.
Now then, Steven, about this interview…
"His years playing off Torres were some of the happiest years of my life." ❤️

Happy 39th Birthday Steven Gerrard…

Is he Liverpool's best ever player? 🤔 pic.twitter.com/M0dwlxpXDo

— The Anfield Wrap (@TheAnfieldWrap) May 30, 2019