YOU almost feel daft for worrying about football at a time like this.
Bill Shankly joked that it was more important than life and death, but Jürgen Klopp summed it up best recently by describing it as "the most important of the least important things".
It is such a huge part of people's lives that it can't just be discounted, but it shouldn't come above people's health – as much as it has an impact on all of ours! It is an escape, one which we could really do with right now, and it can bring so much joy.
Football has provided me with a job, helped me meet people and make connections that will last a lifetime, and given me some of the best days and nights of my life.
When I was younger, I used to say May 25, 2005 was the greatest night of my life. I think that was probably a lie, but it was the first time I can remember experiencing the full range of emotions watching football.
It was arguably when the football bug bit for me properly. Prior to that point it was all about the players. The lads from the sticker books and video games. Their hairstyles and boots. Replicating their goals on the playground and in the back garden.
You see, my first football icon was probably David Beckham. But he was one of them, and so I wasn't allowed to express my admiration for him as much as I'd have liked.
As a kid though, there was nothing not to like about him. Hairstyles, boots, goals – he had it all. I can remember where I was when he scored that freekick against Greece. He was the ultimate footballer through my young eyes.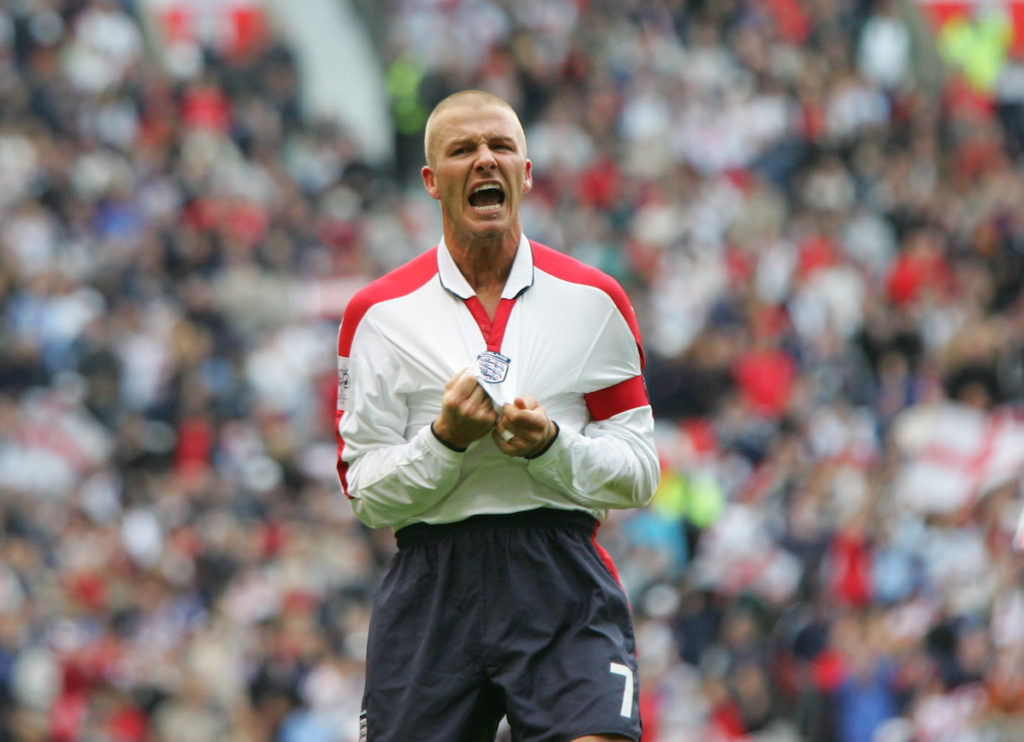 He was Manchester United, though. He reeked of them. So I needed a Liverpool one.
Nobody really stood out, except for this one young lad from Chester called Michael Owen who was dead fast and scored loads of goals. He was the first name I got on the back of a shirt and was the first Liverpool player I felt a strong affinity towards.
But that was nothing compared to the lad who arrived in the summer of 2007.
Looking back, I reckon this was around the time I'd started to become more aware of players on the continent. Before then they'd have probably had to play for a Premier League team, play for England or have done really well in European or international competition.
As far as I was aware, Fernando Torres hadn't done any of those things up until that point. But, although he was the captain of Atletico Madrid, his armband had already proved he was a red.
He was Liverpool's record signing which was exciting enough, but there were more important things going for him. He had long blonde hair, white and black Nike Total 90 boots, and scored all types of goals. And he was handsome; your mum's favourite player too.
His arrival felt like the pinnacle of Rafa's Spanish revolution at Liverpool. We'd had loads of Spaniards coming through the doors with mixed degrees of success, but none excited as much as El Nino.
He hit the ground running which was nice, and it was the variety of goals which probably stood out most. He was deceptively strong, quick and could strike the ball with such power and accuracy.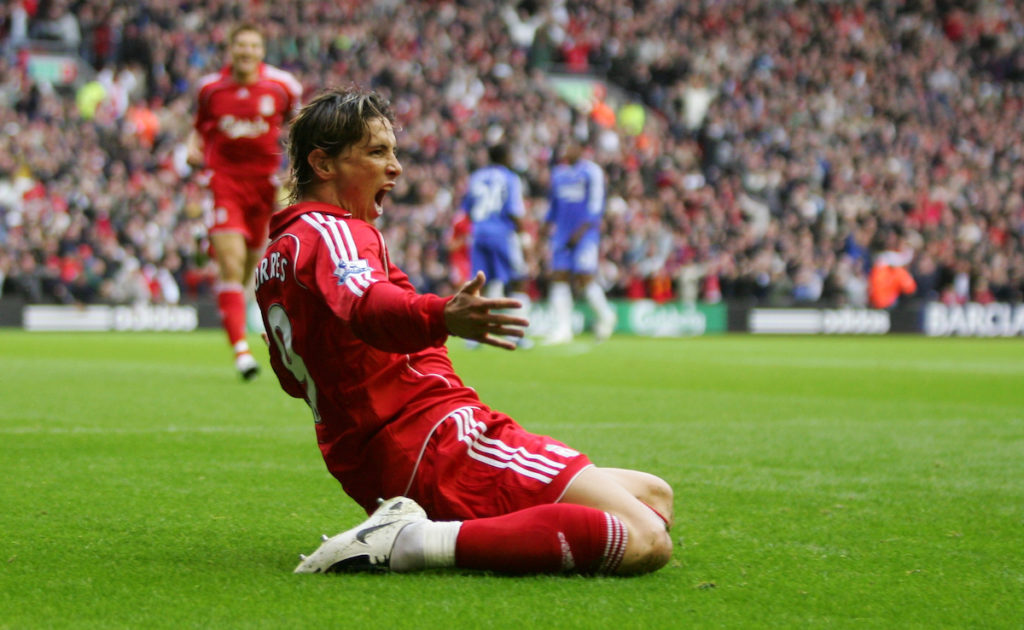 I don't think there was a particular game or moment in a red shirt that made me fall for Fernando. I think I loved him from the very first minute and it only grew stronger from there.
He made myself and a significant number of Reds support Spain throughout Euro 2008, which of course ended in success for our Spanish striker – and I still vividly remember the BBC commentary as they were about to collect the trophy…
"It's magic if you're from Madrid, brilliant if you're from Barcelona, and lovely if you're from Liverpool."
And it was, to be fair. Because football had become magic, brilliant and lovely for me by that point, and Fernando Torres had played a huge part in that being the case.
The problem is, as we know, this story comes with heartbreak.
I cried at half time in Istanbul in '05. I cried after the final whistle in Athens in '07. I cried when Andrey Arshavin made it 4-3 to Arsenal at Anfield in '09. They all hurt. But when Torres moved to Chelsea in January 2011, I was numb. That was beyond hurt.
I wished the worst for him at Chelsea out of spite, but deep down I never hated him. I couldn't bring myself to.
We now know his reasons for leaving thanks to this brilliant passage from Simon Hughes' book Ring Of Fire, and the picture is a little clearer. The ill feeling diluted. His legacy recognised.
I'll never forget his return to Anfield in 2015 for the all-star charity game. It was the moment this tale of my first football love came full circle. The pay off, if you will.
That day was Anfield's chance to say a proper farewell to their former hero. For me it was a chance to show him just how much he meant to me.
Me and my brother were sat in The Paddock, in the block right next to the substitutes bench. I was on the end of the row, and as the reserve players made their way to the dugouts for the start of the game, Torres came and sat directly across from my seat.
After less than five minutes of crafting my strategy, I made my move…
"Fernando, can I get a picture please?"
"Yeah, of course."
"Thank you, mate. Love you."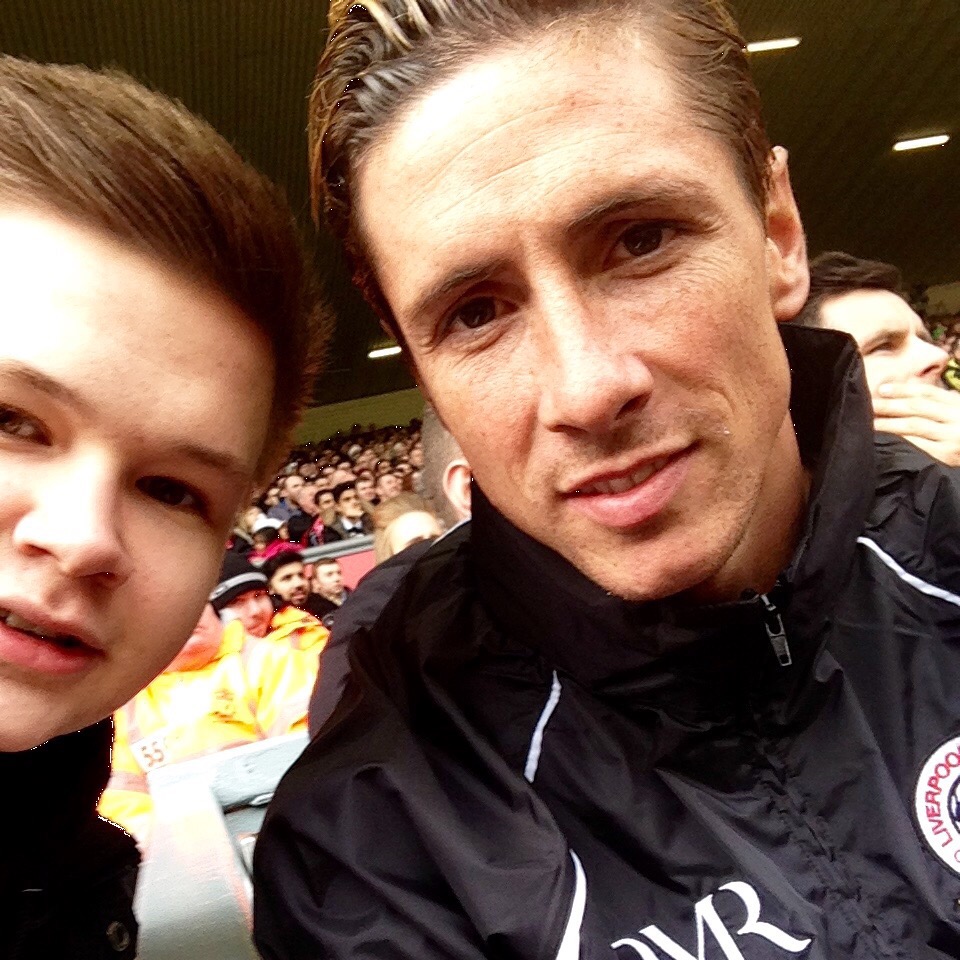 "People were saying 'he's only done it for Atletico Madrid, can he do it in the Premier League?'… From early on it was obvious, yes he could." ✊

🇪🇸 Subscribe and listen to our Fernando Torres special 👉 https://t.co/eGEw0VhCkE pic.twitter.com/uJ1cLWoiPJ

— The Anfield Wrap (@TheAnfieldWrap) July 4, 2018