"WHATEVER gets you through the night, it's alright."

Say what you want about John Lennon – and in this city most people will have something to say – he got that one right.

The past couple of weeks have taught us many things about just what our team and its achievements this season mean not only to us, but seemingly every other supporter base with their own axe to grind.

Many were rightly coy about the Atletico Madrid loss when it happened given its half-time status, but defeat to Watford and Chelsea has brought out all manner of creations, from invincible Arsenal "fam", to hands across Manchester collectively holding up the FA Cup dressed in ribbons red and blue with Jules Rimet-like gravitas suddenly attached.

We often talk about what the team does right, and rightly so. But one thing the Liverpool supporter base has done incredibly well over the past two years is block out external noise.

Whether that's in stadiums like Stamford Bridge where you have to listen to the usual poverty-driven drivel, accompanied by that song which we all know has much more sinister connotations but is never acted on, or in everyday life on social media platforms.

The Reds have become very good at dealing in and accepting reality. That has come in a wide range of forms under Jürgen Klopp, and now offers another which is completely alien to the modern fan base.

With Liverpool having created a massive points chasm at the top of the Premier League, the sense of uncharted territory is palpable, and has allowed a couple of parasites to seep through the net and alter the mindset slightly.

Liverpool's achievements this season should not go underestimated and won't, but the suggestion that the title is going to be in some way an anticlimax, and over before it's begun, is very much the work of others taking hold.

It's a frankly ridiculous notion on many fronts, but for me one in particular stands out – that we have been roped into thinking this whole thing rests solely on the moment when it is won. As the season has progressed and the likelihood of a first league title in 30 years increased, I have given less thought about where or when we mathematically win it.

Instead, my focus has been on the stone cold fact that on May 9, Jordan Henderson will lift that trophy at Anfield in front of 54,000 people, and once that's all said and done they will parade that cup around the city of Liverpool in front of all of their adoring fans.

Think about all of the places you've ever watched Liverpool lift a trophy, regardless of whether you've ever been to a match in your life or not. Whether that answer is Cardiff, Istanbul, Madrid or in your front room, the answer for so many has never been Anfield.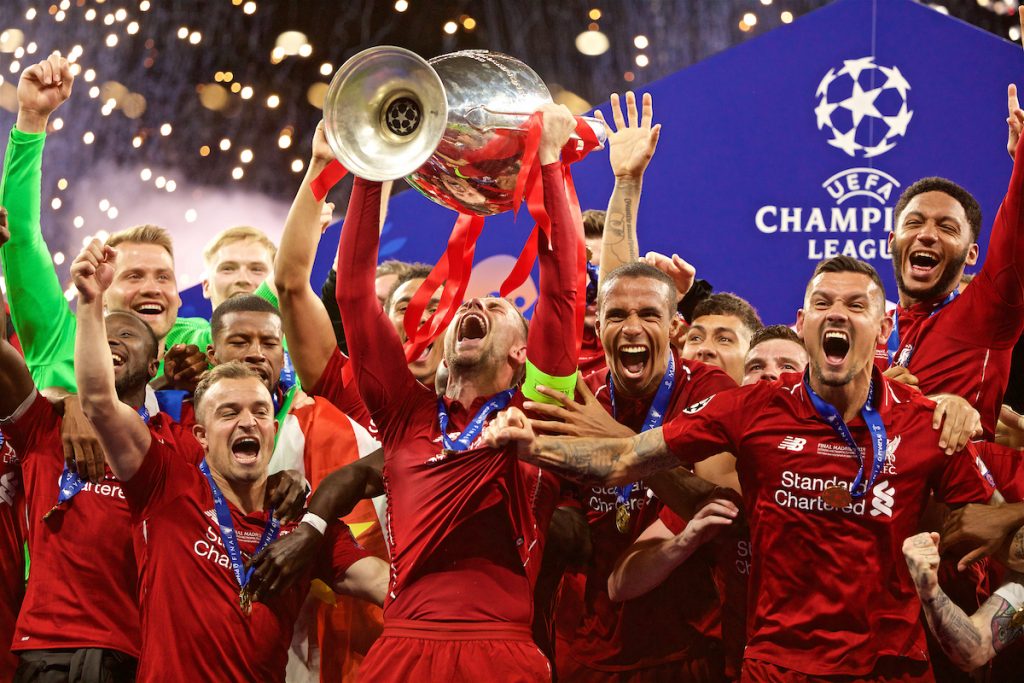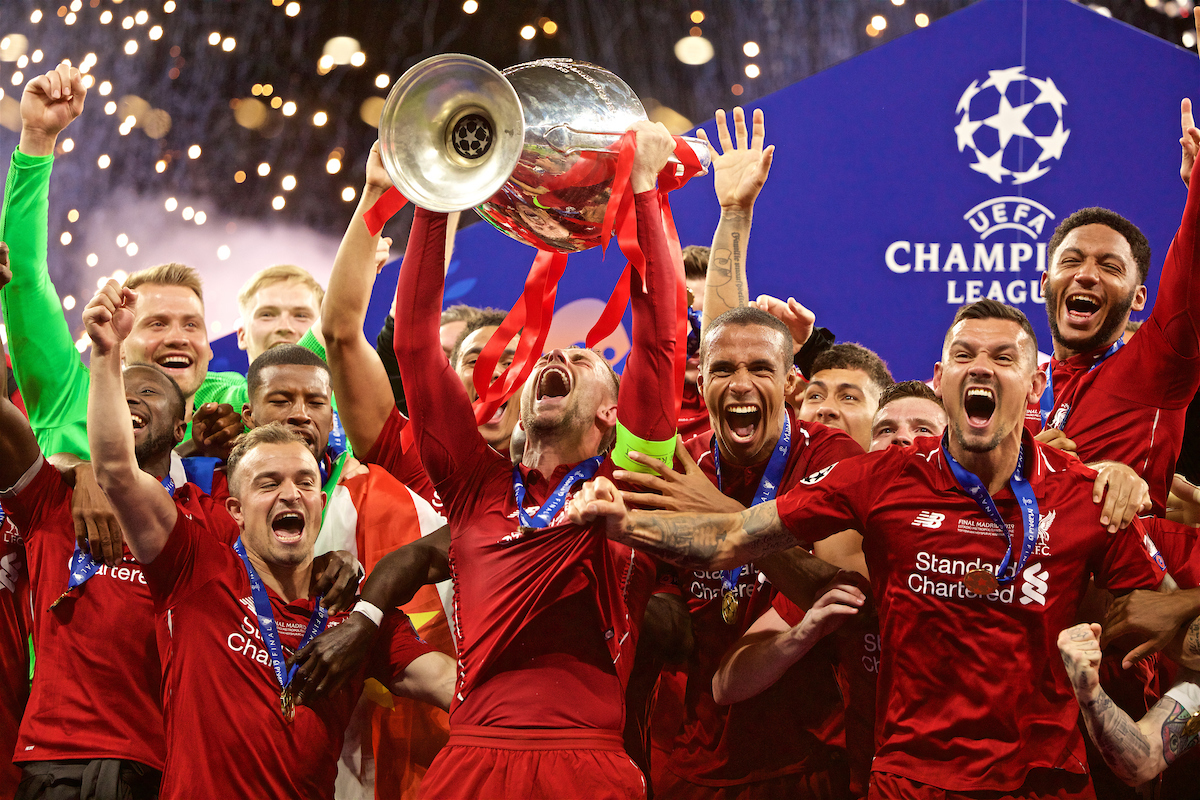 There have been those like myself who have had the privilege of seeing the team lift a European Cup, only to be sat in an airport the day after watching broken streams of the trophy being paraded around the city, wishing I was there.

This time will be different, people can and will plan trips to the city just to be around the place, while generations of matchgoers will experience something so unbelievably emotional and euphoric that words on this page won't do it justice.

So forget about records and unbeaten seasons and, as much as it pains me, the FA Cup – I personally wanted to see us win it badly. Instead think about how for the next three months you are going to be at your unbearable best for all to see.

Think about how you get to win the league three times in one season, and about how each and every one of them is going to feel like the first time, because for so many of us it will.

Whatever gets them through the night is none of our business, that outside noise is about to become a whole lot quieter.

"People are suggesting that if we *only* win the win League then it will be a disappointment.

"What are you talking about? We've been waiting 30 years for this."

📱 Download our app here and watch today's Talking Reds in full 👉 https://t.co/v3xcfwjq7C pic.twitter.com/FzU1TFSyCI

— The Anfield Wrap (@TheAnfieldWrap) March 5, 2020