THE Anfield Wrap and Liverpool FC. So intrinsically linked that they even recover from setbacks together.
Yes, TAW's website is back up and running, and it is a relief to be able to write for you lovely shiny people again, particularly as Liverpool were nice enough to also resume regular service at the weekend.
So, what of Liverpool's perceived 'crisis' the last couple of weeks? Losing their undefeated league streak at the hands of Watford was quickly followed by the dashing of treble dreams as Chelsea knocked The Reds out of the FA Cup.
It was only two games though, and ultimately, the main season objective is still on course. We looked at the clamour from the wider football world to find the negative in the most positive of Liverpool seasons, and simply said in defiance: "Crisis? What crisis?"
Then Callum Wilson scores at the Kop end to make it 1-0 to Bournemouth and we say: "Oh, right, that crisis."
Most professional footballers who have experienced winning big titles will tell you that getting over the line is always the hardest part, and it seemed that Liverpool were starting to wobble as they prepared to make the final sprint down the home straight to their first title in 30 years.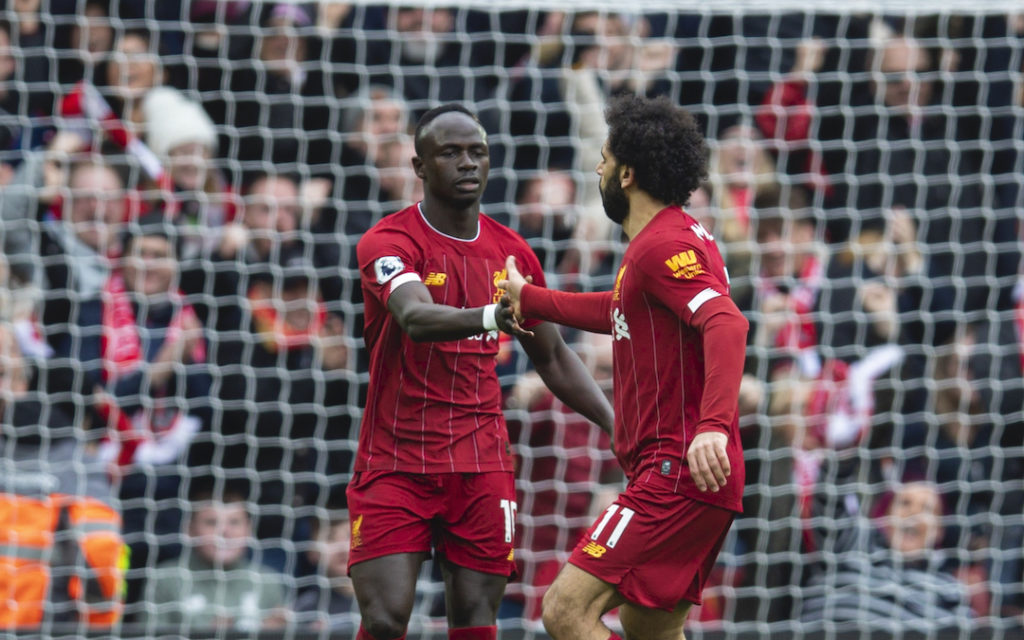 However, two lovely finishes from Mo Salah and Sadio Mane turned the game around, and Jürgen Klopp's men took themselves three points closer to the promised land.
They were made to work for it though by a team that rarely makes home opposition work all that hard. Bournemouth arrived at Anfield with the knowledge in their pocket of the big secret. The formula that every manager desired but couldn't obtain all season long, until recently.
Atletico Madrid, Watford, and then Chelsea, showed the world how you do it. How you beat the unbeatable team. It's like finding out how to make a Flaming Moe, but there was no children's cough syrup involved here (unless it was a coronavirus precaution).
Apparently, all you have to do is work harder than you've ever worked in your life, hope that Liverpool's players all have a collective off day, and play really, really, REALLY well yourself. Quick, light the beacons and alert the townsfolk. The secret is out!
Bournemouth arguably put in their best away performance of the season on Saturday, and to their credit, ran the league leaders very close, coming within inches of a point as Ryan Fraser was denied by James Milner's heroic clearance off the line.
There had been plenty of talk in the last two weeks of the extent to which Liverpool were missing their captain, Jordan Henderson, and they were.
Fabinho has struggled to rediscover his usually imperious form since coming back from his own layoff, and being without Henderson's general leadership and athleticism in the middle of the park has left The Reds more open than they normally would be.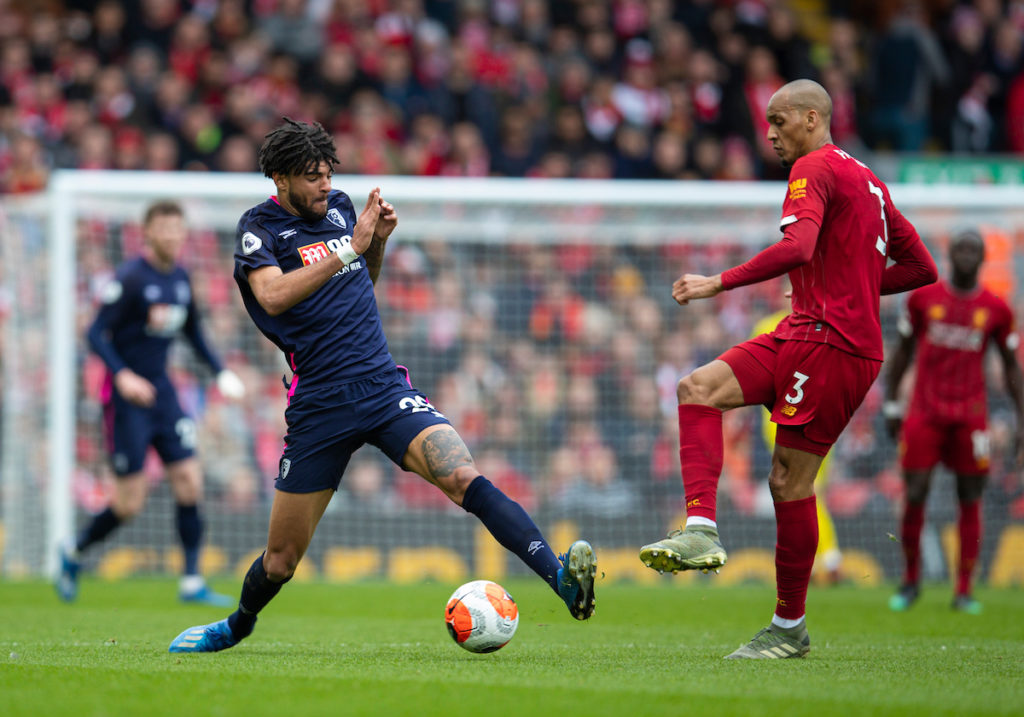 However, while the skipper's imminent return will be a much-needed boost, it was the presence of the vice captain Milner that gave the hosts a few extra beads of sweat and gnarly control that had been missing previously.
Though the Yorkshireman's goal-line clearance and general tough tackling helped to seal the win, it was the sublime finish from Salah on 24 minutes after being forced to cut back inside his marker that was the catalyst for the eventual victory.
The Egyptian's brilliant strike seemed to give the confidence a shot in the arm, and sure enough, Mane finished just as well nine minutes later to complete the turnaround.
Salah's goal was his 70th in 100 Premier League games, the second most in Premier League history behind only Alan Shearer. Not bad for a "one-season wonder".
There is simply no stopping Liverpool from here. Thanks to another insipid Manchester City performance at Old Trafford, Klopp's men are just six points from glory. The league title will be calling Anfield its home for the next year.
The only thing that could get in the way is some sort of pandemic… turns on the news
Yes, in quite possibly the most 'Liverpool' thing ever, the coronavirus is threatening to push celebrations back, or perhaps even ensure that 'the moment' occurs in an empty stadium.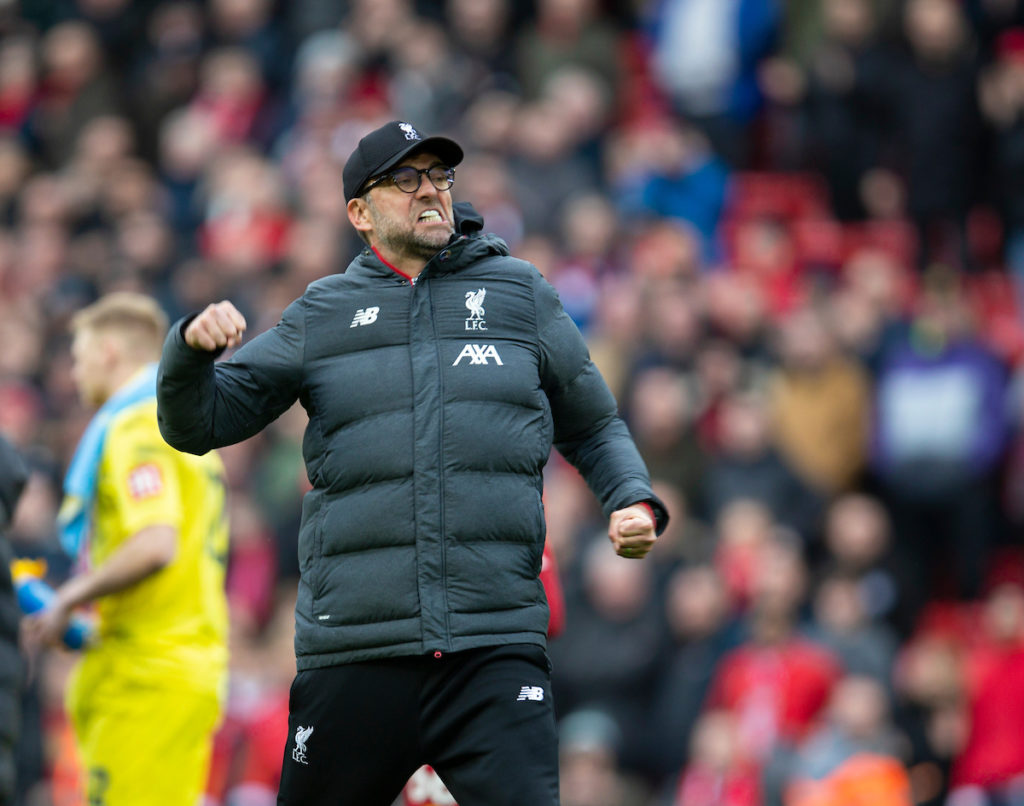 There is no need to panic just yet, though. As things stand, there are no imminent plans to hold Premier League games behind closed doors, or postpone games altogether. It's not stopping rival fans from hoping that the party is ruined for Liverpool, though. I'm sure it won't be long before we see replica Everton shirts with 'COVID 19' on the back.
Of course, it is a fluid situation and precautions must be taken. However far they stretch, we can only guess.
Instead of those rubbish-looking surgical masks that people have been wearing on public transport, I've decided that I'm going to get one of those Mexican wrestling masks, like the one Wolves striker Raul Jimenez wore after scoring in the FA Cup semi final last year. Imagine being sat on the train reading a Metro with that on to go with your suit and tie.
"Hi Col, its El Diablo. Have a campachoochoo on me, yuh? OK, cheers Col. Ciao."
It is starting to feel imperative that Liverpool do the hard bit and get over the line as soon as possible.
Coronavirus has already had far more serious consequences than interrupting sport, but in these uncertain times, having something to celebrate together, properly, will be a welcome distraction for many of us. Collectively showering in joyous sprays of champagne, beer and hand sanitiser.
Italian football being suspended is a concern of what we might be facing on these shores soon, but even assuming City are able to win their two home games against Arsenal and Burnley before next Monday's Merseyside derby, a win at Everton and at home to Crystal Palace will crown Liverpool as champions. Less than two weeks away.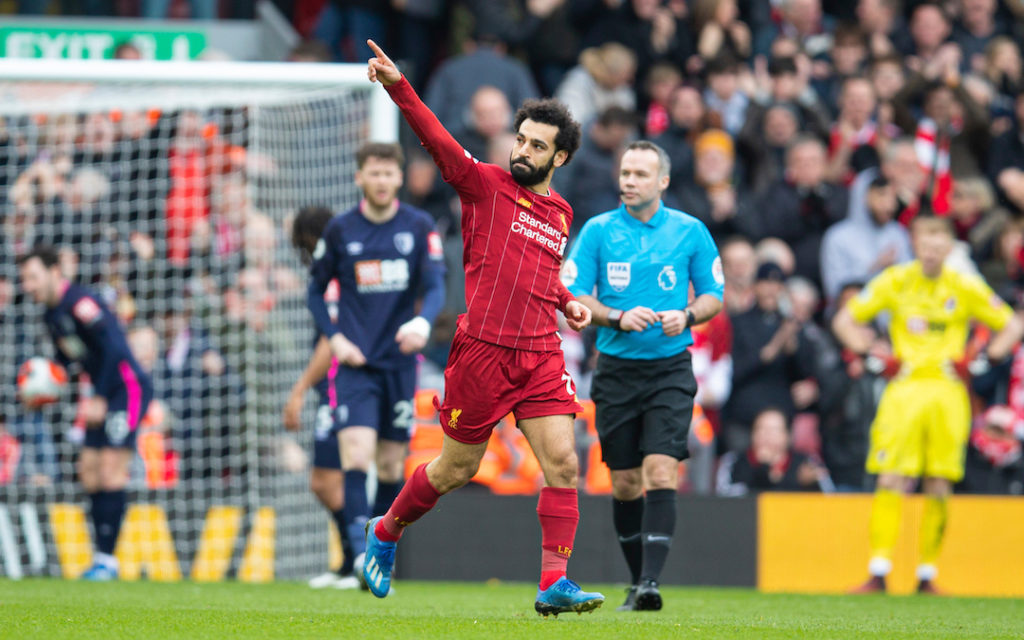 Before all that, though, comes the Champions League second leg against Atletico Madrid. The players and manager are already calling the fans to arms. They want Anfield rocking on Wednesday night, and if that happens (which, surely it will) then they will undoubtedly do their utmost to take care of the rest.
It will be tough, particularly if Atletico manage to grab an away goal. Scoring three times or more past that defence and goalkeeper is a big ask, but then again Diego Simeone's side haven't kept a clean sheet in their last four league games. They also haven't been great travellers in Europe.
Earlier this season they lost at both Juventus and Bayer Leverkusen in the group stages, and were beaten 3-0 in Turin to throw away a two-goal cushion after the first leg against the Italian side at this point last season.
More ruthless and intelligent attacking from Liverpool than we saw in the Wanda Metropolitano should see them break through at some point on Wednesday night, and they can take it from there.
The Reds have got back to winning ways domestically, which was the important thing. They will have to improve their levels of performance against Atletico to stay on course to defend their European crown, and also against Everton next week to keep the title party on track.
If they can do so, then maybe COVID won't be the only significant 19 occurring this month.