THERE is something in James Milner's roar on the whistle.
It'll be the last thing I picture before I go to sleep tonight. The first thing I think of in the morning. Three more.
The word procession has been bandied about. This isn't what a procession should feel like. Procession feels sedate, urbane. Let me tell you – this is primal.
I found myself an irrational mess during that. There is nothing but finishing the job but trust me, everyone who has made damp squib noises couldn't be more wrong. Today was about need. This thing needs to be finished. The job done.
James Milner has won the league. He won it with Manchester City. But this is a job of a lifetime, a job that will define a lifetime and define our lifetimes. He roars because he knows this. Milner starts his career at Leeds, moves about the north and midlands, but he will end his career as a Liverpool player.
Today belonged to him. He roars because he knows this too. It was his game, a game that came to be played on his terms, a game where his contribution becomes the key one, a dramatic clearance off the line. But throughout the match it came more and more to be his sort of affair.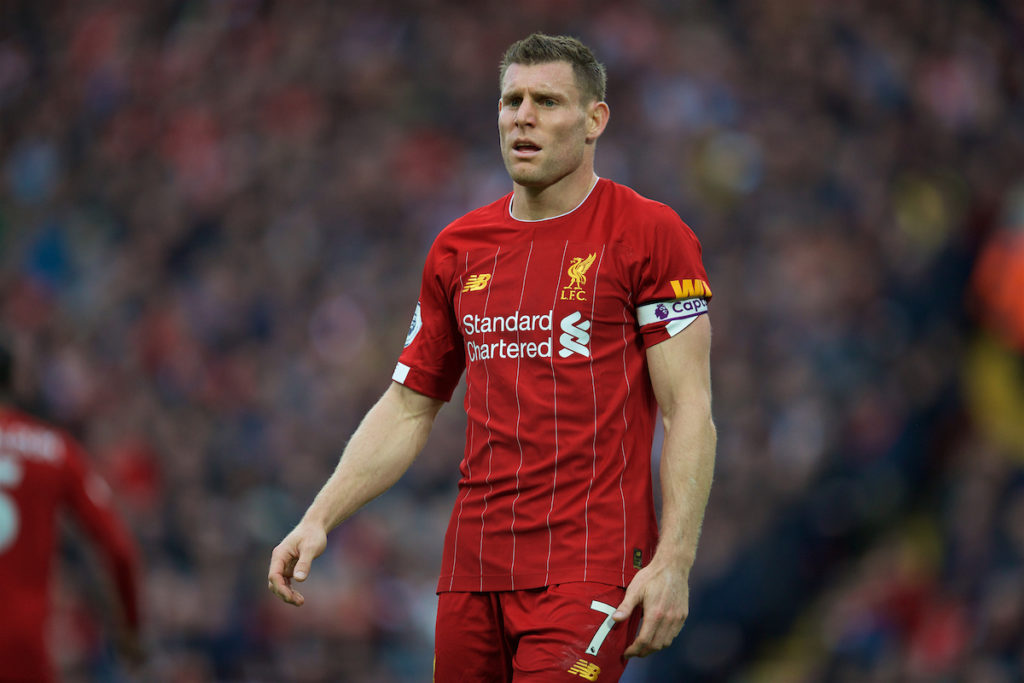 Bournemouth wanted to make it gnarly. He has all the gnarl you need. They wanted to step to Liverpool. Milner loves that and kept his teammates honest. The referee decided he was letting stuff go. "Sound then," thinks James. But more than anything he's the smartest player on the park, the player you'd follow to the very jaws of hell.
Because you know he'd always be first through, but also because he would have a plan about how to do it.
Liverpool stuttered but righted themselves, found their way through something which could have got away. Four weeks ago it would have been run of the mill but things have changed. Seasons are slippery, they are things you never entirely have a grip on, and even while winning 27 of 29 that can be true.
Liverpool had happened to this season, but this season has snapped back. It won't be tamed. The season snapping back had left Liverpool to lose the run of themselves a tiny bit. But they found their essence a little today.
Mo Salah was excellent, especially in the first half. He carried so much threat, pulled wider than normal as a starting position but was still on hand to score after Sadio Mane's poor pass to him. He does the business with a minimum of fuss.
Sadio himself grabs a goal and hits the woodwork with a peach of an effort. He also pulls wide – chalk on these four boots is fascinating. It suggests that the thing Liverpool have been working on could well see the wide forwards wider, creating space. They were moving the ball faster too, faster vertically.
Virgil van Dijk's pass for Mane's goal is just drop dead gorgeous. It's a pass to take dancing. The weight of it tremendous. But Joe Gomez arrows the ball to feet through the game, clearing lines, trusting touch. He gets Liverpool going.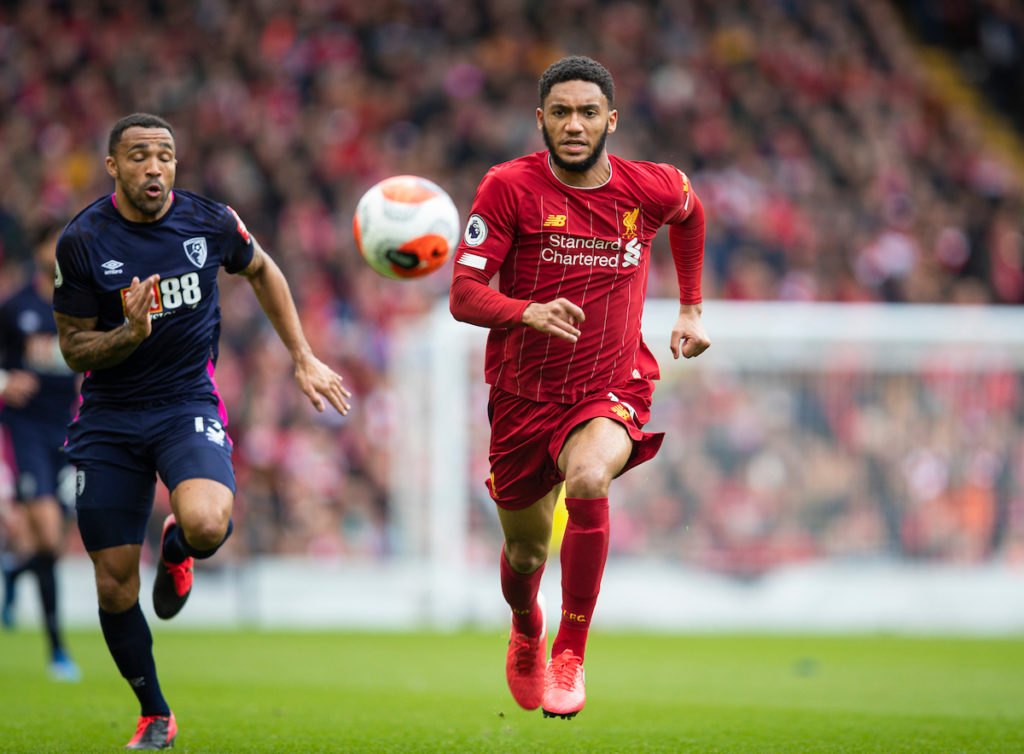 In the same way that Liverpool defend as a team, they attack as one too. In this team everyone has responsibility for everything. There are no passengers in any phase of the game. It's why if things are a little bit off then they are a lot off quickly. Why it corrodes across the field. It's also why when it works – as it normally does – it works so so well.
Fabinho still seemed a little off his high standards. The goalkeeper is clearly Liverpool's second best but is an excellent backup. Liverpool weren't quite fluent. But they weren't bad.
And they won. Winning is their thing. They do it three more times and we can roar like we haven't for years.
Today just whets the appetite. I want it now, done, in the cabinet. I want that release. I want the party. Today will read as mundane in the record books. And, as I say perhaps four weeks ago, that would be fair. Not today. Not when the three wins come.
A craving is about to be sated. The unscratchable itch nearly gone.
Three more hurdles to clear. The end is in sight. You can taste it. And scarcely believe it.